Reading Time:
6
minutes
Anybody who is involved in the dropshipping business is always on the lookout for ways to increase their revenues. Dropshippers have many options to make extra money, but many dropshippers also search for the best cashback sites.
This post will cover cashback shopping websites and how dropshippers can make extra money by selling on these sites.
Before we get to the list, let's first understand what cashback is.
What is cashback?  
Cashback, also known as cash back shopping, is a program that allows you to get money back on nearly every purchase you make during your daily shopping.
Cash-back shopping is a way for consumers to save money online on almost everything, regardless of whether the store is having a sale. Cash-back portals are affiliates with all the stores on their websites, and this allows for savings.
Jack Pitman, an eBay seller is a veteran. He uses drop shipping. He explains cashbacks in detail by citing an example.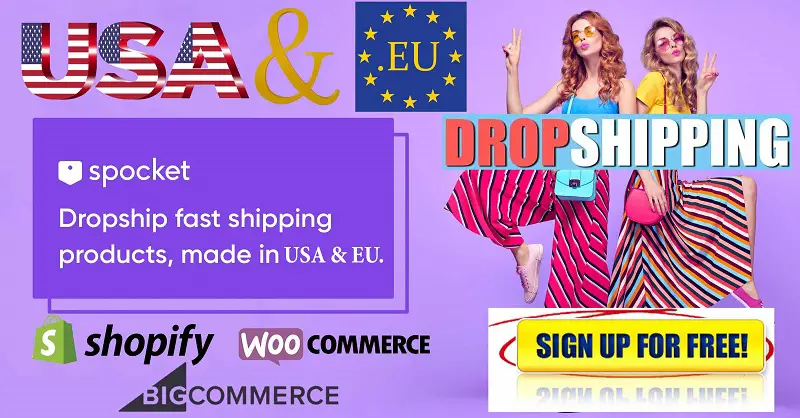 You are a potential Walmart.com customer. You would normally go to Walmart.com, then buy something. Cashback works in this way: instead of visiting Walmart.com, you visit a cashback site, which then sends a percentage to walmart.com. It's like saying "hey, here is a customer, give me a portion of what they purchase '…" and Walmart will send a percentage to the Cashback website ."
Definition of cashback websites
We can see what cashback websites Jack Pitman used as an example. These websites list retailers they are associated or connected to, such as Amazon, Walmart, and eBay. Cashback websites allow you to shop at cashback retailers and purchase products from them. Cashback websites are paid a percentage by these retailers for referring customers to them. The cashback website then shares the percentage with the customer who has made a purchase.
How do I find cashback websites
You can first check out the list below of cashback shopping sites. You can find many sites that offer cashback for online shopping. This would help increase dropshipping profits.
It's also a good idea to verify that a cashback shopping site supports any eCommerce platform, or e-store. If it doesn't, you can search for another option in Google. You can search Google for these terms: Retailer name + cashback sites.
Google will provide you with a lot of results. You will naturally want to go through the first result. We used cashbackholic.com to check the top result.
Cashbackholic offers a list with Walmart affiliate cashback sites. It is easy to find cashback websites by simply searching in one location.
Tip: Don't pay attention to reviews. Reviews are great for other things, but not cash backs. Cashback is crowded with people who expect too much and don't fully understand how the program works. It is best to ask others who have used them.
Jack Pitman was asked about his favorite cashback shopping websites, and how he earns cash backs. Upromise and TopCashback are Jack's favorite cashback sites. They both have 1.5 stars on cashbackholic.com. These websites have paid Jack $4,000, despite having low reviews.
These are some amazing cashback shopping websites with special benefits for you, our readers.
The best cashback shopping websites
Rakuten – Formerly Ebates
Follow this link for a $10 bonus
Rakuten, formerly Ebates, is one of the most well-known cashback shopping websites. There are many stores available, including some of the most popular e-shops. Hot deals, additional sales and promo codes for over 2,500 stores are all available. This allows you to increase your savings. It's also worth noting that Rakuten allows you to receive a payout every 3 months. You can use the Chrome extension to make it one of the useful dropshipping tools.
Be Frugal
Follow this link for a $10 bonus
Be Frugal offers cashback and deals for over 5000 stores. It also offers cashback opportunities for Macy's and Sears as well as Amazon, eBay, Walmart and Homedepot. BeFrugal offers a variety of deals and tools that will help you save on printable coupons. It also offers a browser extension to help you avoid missing any cashback opportunities. You can cash out your cashback earnings via PayPal, Direct Deposit, or Check.
Giving Assistant
Giving Assistant lets you earn cash back as well as find the most recent coupon codes from more than 3,000 brands. It also allows you to make an impact by selecting from more than 1.7 million charities to which some of your cashback earnings will be donated. You can also cash out your rewards. Giving Assistant has its own browser extension that you can use on different shopping sites.
Quidco
To receive a PS5 Bonus, follow this link.
Quidco, a UK cashback shopping site, is very popular. It offers many deals and specials. It is free to use and has partnerships with hundreds of stores. Cashback earnings can be withdrawn via bank withdrawal, PayPal or vouchers. It offers cashback rewards for online and in-store purchase. Quidco's mobile app and browser extension can help you save money.
Mr. Rebates
Similar to the cash back shopping site, it's partnered with over 2,500 online stores. You can shop from. Similarly, Mr. Rebates offers many discounts and coupons to the most well-known stores. You can also find new partners every day. It also has a mobile application and a browser extension which makes it easier to work. Once you have 10$, you can cash out your rewards via PayPal or by mail. Refer friends to earn 20% cashback.
You can save money for college with this cashback website. It works on the cashback model. Upromise offers rewards for using your card in offline locations such as gas stations, grocery shops, restaurants, and other places. They also partner with other online shopping sites such as Macy's Sears.com and Homedepot. You can connect your family members to the savings program to get cashback on their online and in-store purchases.
TopCashback, which has over 20 million users worldwide, is one of the most popular websites offering cashback for dropshipping in the USA and UK. You can get cashback for more than 3500 e-stores, such as Walmart, Groupon and eBay in the USA and 4300 online shops, such as Argos or Tesco in the UK. You can also get cashback rewards and discount coupons for in-store purchases (both in the USA and UK).
Admitad also offers cashback to dropshippers. You can get started for free because they don't charge anything for their services. Automization of cashback is one of the best features of this service. They work with top fulfillment companies like Oberlo, Dsers and Dropified. They also work with top cashback-providing vendors, including AliExpress and CJDropshipping. Banggood. Alibaba, DHgate, among others. Dropshipping is easy with clear instructions and competent support.
Cashback websites allow you to place orders
Let's suppose that you source exercise bikes from Walmart for your Shopify and eBay dropshipping stores. You can earn more by placing an order for one of these bikes through cashback shopping websites. Let's assume that your preferred cashback website is TopCashback.com. Here are the steps to follow if you have already signed up for TopCashback.
Log in to your TopCashback Account
Choose Walmart.com
Walmart.com will be available in a new tab
You can make a purchase of the bike of your choice for your customer.
Next, check out using the payment method of your choice.
TopCashback will send you an email letting you know that your order is pending.
Dropshipping businesses can earn you cashback in two ways
Dropshipping allows you to earn a certain markup when you sell products.
When you purchase from the cashback website, you earn a percentage.
Dropshippers should be aware of the best practices when using cashback sites
Cashbackholic is a great website to use. These websites will give you a list with cashback websites that you can explore and then use, rather than relying on one cashback website.
Your cart must be empty. When you make a purchase via cashback websites, ensure that your cart is empty. This makes cashback more effective.
There is no Ad Blocker installed in your browser. Adblock blocks cookies. Because cash backs communicate through cookies with retailers, we don't want this to happen.
Clear Cookies. Clearing cookies is necessary to ensure that your cashback is properly tracked. Clearing all cookies associated with the retailer's website is recommended before you make a transaction. If you plan to shop at Walmart, go to your browser settings to clear any walmart.com-related cookies. You can do the same with the cashback website.
Cashback Variances – Not all cashback shopping websites are created equal
The cashback you get is determined by the retailer. It is common to believe that cashback websites decide what cashback rewards you get. In reality, it is the retailer who honors or rejects the cashback transaction.
Percentages you receive. Cash backs can vary. It depends on which retailer you are dealing with and what the cashback website offers, so it may give you all or a small fraction.
Percentage fluctuations due to seasonal changes Cashback websites can pass seasonal fluctuations to the retailers. TopCashback is a good example. Their percentages can vary from 3% to 4% to as high 10% depending on the season.
Giftcards. Sometimes, cashback can be complicated by gift cards. You can use the gift cards to buy items at the retailer's site with the credits. These cards offer some type of discount or savings. However, some retailers won't give you cash back on purchases made with gift cards.
Cashback Stacking
Cashback stacking refers to when you attempt to obtain multiple cashback websites to claim the exact same order. Let's take the exercise bike example. To purchase the exact same exercise bike, you can use multiple cashback websites such as TopCashback and Giving Assistant.
It will appear to be working at first because cashback websites will notice the transaction and allow it to go through. When it comes to cashback claims being approved by retailers, however, they will approve only one transaction out of all the transactions.
Cashback stacking is illegal and is not recommended for drop shippers who are doing business in good faith. Cashback stacking is not a good idea if your goal is to make your business profitable.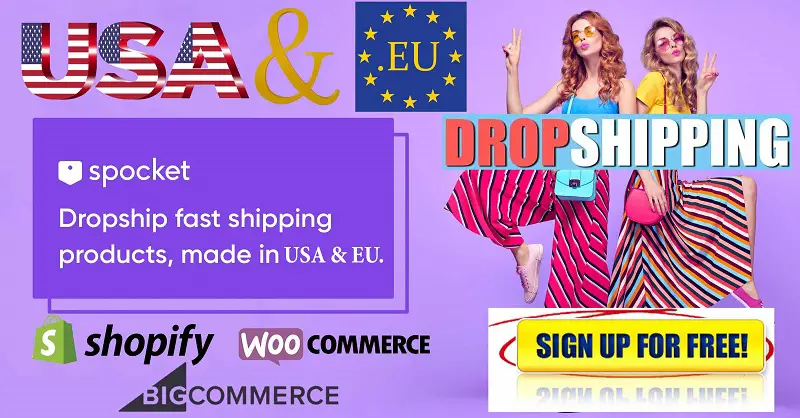 Conclusion
Jack Pitman, who generously shared his expertise in cashback shopping and all that has been discussed here, is responsible for everything.
As a dropshipper, we hope you will be able to use this information to your advantage and earn more for your already profitable business.