Reading Time:
5
minutes
The best tools will make it easier to succeed when there is effort involved. Dropshipping is a business that requires you to be able to manage multiple jobs and processes and keep up with the ever-growing competition. A dropshipping display is a great investment to keep track of stocks and rates, or to use market research tools to identify hot-selling products.
Many dropshipping tools can help you save time and money, increase sales, improve outcomes, and more. This list contains 14 essential tools that will help you take your dropshipping business to the next level.
Google Trends
Dropshipping companies can use marketing research and tool to find the most popular items and niches online. Google Trends provides valuable insights into search volumes that can be used to identify niches with greater sales potential. It also allows you to analyze the competition in each trending niche and to find appropriate keywords for your marketing campaigns.
But that's not all. Google Trends can also be used to identify seasonal trends and make money on items that are in high demand during peak sales seasons. It also provides vital research about specific niches for items by location (city, state, and even country). This tool can be used to determine the most effective time to place advertisements on social media platforms in order to market the selected products.
Title Builder
Title Home builder is a tool for e-commerce. It also contributes to dropshipping success in markets such as eBay. It is important to use the most relevant keywords when creating titles for items that you want to list on your website. This tool can be fed with the name of your product to return the most relevant keywords to create a title.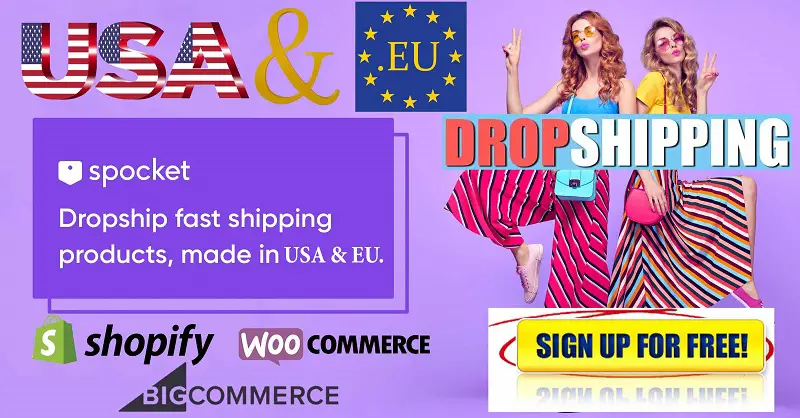 This will increase your product's visibility and ranking in search engines. This tool also evaluates the quality of your title and determines the length with which each character is worth. To make your title more reliable, you can quickly eliminate any unfavorable words.
Asana/Trelo
Dropshipping entrepreneurs have unrivalled support from virtual assistants (VAs). VA management and access can be difficult, especially if the assistants are located in other countries. Asana, a group company and management tool, is a great help in this regard. It helps to track the jobs assigned to VAs and facilitates interaction with them. It can be accessed via desktops, tablets and smart devices.
Trello is another option. This task management tool produces lists, cards and boards to help VAs manage the tasks they are assigned. This tool allows you to create weekly schedules, task strategies and order of business. You can also use it to collaborate with virtual assistants from other locations.
Camelcamelcamel/Keepa
Dropshipping products from Amazon to eBay can be a great way to generate profits. Be aware of the fluctuating stock availability and changes in item rates on Amazon. Camelcamelcamel, an amazing tool that allows you to track the costs of items as well as their status on Amazon, is one example. Its Cost History tab and Sales Rank tab provide valuable insights into the rate variations and highest sales for a specific item throughout the year. This information will allow you to choose the best time to sell your item. You will also be notified when Amazon prices drop for targeted items so you can plan your strategy accordingly.
Keepa, another similar tool, keeps track of more than 700 million Amazon items. It provides item schedules and rate drop notifications and helps in evaluating the daily handling of targeted item classes. It allows you to track the cost of an item worldwide and determine which areas can make it more profitable. These tools can be found as extensions to all the most popular web browsers, making them easy to access.
AutoDS
AutoDS eBay Dropshipping platform is the best option for those who need a comprehensive tool to track and improve item stock and rates, to quickly note items from different markets such as Amazon, Ali Express, Walmart and House Depot, and to provide excellent client assistance. This is not all. The platform also allows for order automation, automated tracking, bulk listing development with variation tracking, among other tasks.
AutoDS Item Finder allows you to find the most popular items and the latest discount coupons. Dropshipping on eBay UK, United States of America, DE, FR, or IT is possible with this tool. It offers many great benefits, including time savings, simple modifying and changing your listings, account management and an enhanced customer experience.
Zik Analytics/Chili Hunter
Zik Analytics is managed by experienced dropshippers , which proves its effectiveness. The tool can be used to analyze the eBay market to find the most in-demand items and product classifications. This will lead to significant earnings. It will help you decide what items to sell on eBay. You can also learn how to create great titles for your listings.
Chili Hunter, another dropshipping marketing research tool for eBay, is similar in that it guides you through the most popular products and the most trending items. You can create unique titles for your listings using the title structure tool. Then, take them to the top eBay pages. VERO security is another great feature that prevents duplicate products from being identified by your company.
ShipDropper
Are you tired of spending a lot of time and effort looking for the best-selling items on Amazon to dropship to eBay? ShipDropper will make this a quick and easy task. The tool is an online search engine that supports dropshipping companies. It boasts a sophisticated scanner with smart algorithms to help you quickly check out the bestselling and most popular items on Amazon.
This tool allows you to target high-search volumes, sales, or revenues. You will enjoy increased sales as you select the best items to list on your eBay shop. There are many ShipDropping plans to suit your needs and budget, whether you're starting a dropshipping business or struggling to make a profit.
Canva
Images can play an important role in increasing the value of dropshipping items. Your images should be unique and stand out and meet the requirements. If you don't have the skills to create graphics, Canva can help you. Image modifying tools allow you to modify the dimensions and colors of images, as well as adding unique effects and colors.
Canva allows you to add text to images. You can choose from a variety of Font style designs. You can also choose from over 8,000 templates. You can even personalize the images with your own logo designs! You can also personalize the images using your service logo designs.
AliTools
AliTools is an all-in-one tool that helps you find the most relevant information about the products with high search volumes on AliExpress. AliTools Trends was specifically designed to assist dropshippers in finding products that are more popular but have fewer competitors. It also provides valuable insights into products that only a few people have purchased but are likely to see increased sales volumes.
AliTools allows you to track daily cost changes and view the rate history of multiple items. Item Reviews are another function that allows you to quickly find out what genuine buyers of the item have to say. You can also find comparable products to consider for your dropshipping business.
Earnings estimation is an important part of running a dropshipping business. However, it can be difficult to do by hand. Although it may seem easy at first, as your dropshipping business grows, it will become more difficult to manage numbers, keep track of information, and make accurate estimates. It is recommended to use a tool such as MyProfi which takes care of all these requirements.
This tool allows you to calculate monthly revenues, analyze month-to month revenue and loss reports, as well as draw charts that show month-to month trends for easy analysis. This tool generates summary reports on earnings and overall revenues so you can recognize the potential for improvement.
Fees Delister
It takes a lot of time and money to pick, publish, and manage listings on eBay. The results are lower than expected. Instead, you're disappointed to pay higher listing costs. These situations can be modified with Charges Delister which is a listing management tool for eBay sellers. This tool provides insight into which listings can help you make money and which ones are not. This information will allow you to quickly and easily remove non-profitable listings, and preserve the fees being wasted.
This will allow you to focus on the most effective listings, and enjoy greater exposure for them. As you become more efficient with the lucrative listings, your sell-through rate will increase dramatically.
Chili-Tracker
It can be daunting to track the orders of clients in your eBay dropshipping company by hand. It doesn't take long to track each order, even if it takes you 2-3 minutes. But that will turn into hours of work in a month. The order tracking number is updated instantly by Chili-Tracker without your involvement. These tools can track orders with any of the most popular providers, including Amazon, Walmart and Bed Bath & Beyond.
The tool can be used to create positive and personalized feedback for dropshipping customers. Your customers will be happy to shop with you if they are kept informed about the status of their orders.