Reading Time:
14
minutes
Dropshipping has been a popular business model in recent years. Dropshipping has allowed many entrepreneurs to succeed without large initial investments.
AliExpress's greatest advantage is its ability to allow anyone to dropship from China for free. AliExpress is popular for this reason, but dropshipping with AliExpress is not always easy. There are pros and disadvantages.
This article will show you how to dropship with AliExpress. Dropshipping and AliExpress can be a great option for entrepreneurs who have limited initial capital. Let me walk you through the pros and cons of AliExpress. Now, let's get started!
What is AliExpress?
AliExpress, a China-based eCommerce marketplace, is owned and operated by Alibaba Group. It was established in 2010 as a large platform for small Chinese businesses offering products to international customers.
AliExpress's prices are much lower than other eCommerce platforms because of the low cost labor in China. AliExpress also has millions of products across many industries such as electronics, clothing, and jewelry.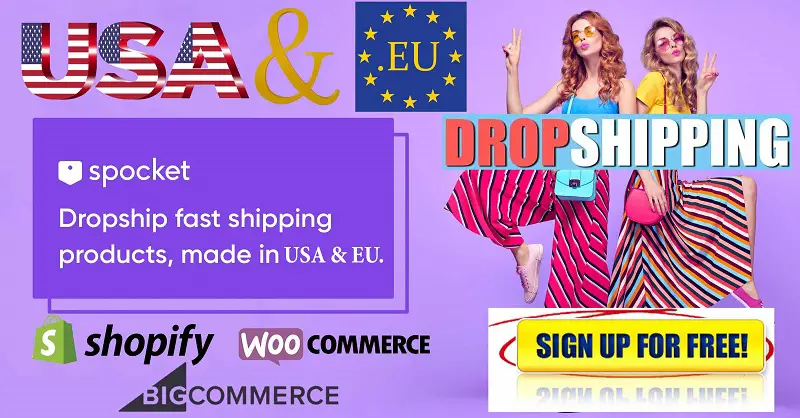 AliExpress has done a fantastic job of connecting Chinese suppliers with overseas buyers by making it super easy for them to find products for selling online without having to worry about delivery or inventory.
Dropshipping with AliExpress is as easy as adding products from AliExpress to your online store. Next, you will need to set up your price points and your markup. You pay the wholesale price of the product to AliExpress, maintain your margin and your customer will receive the order.
Why dropship AliExpress when there are so many dropshipping marketplaces available?
AliExpress is an online retailer. However, many sellers know that many of their customers are resellers in foreign countries. Therefore, they welcome dropshipping entrepreneurs.
Dropshipping with AliExpress is easy because you don't need to pay any upfront fees or costs to suppliers to become a partner. You can test many products without having to commit financially. You can start dropshipping right now using dropshipping apps such as Oberlo to find and add products from AliExpress to your online store with just a few clicks.
AliExpress sellers often have product descriptions and images ready to be used in your store. You have the ability to make changes to product details if necessary in order for you position yourself better on the market.
Because of the low cost labor in China, it is possible to find other marketplaces that offer lower base prices than AliExpress. This is crucial because your retail price must be competitive in your local market. The lower your base price, the greater your profit margin.
Why would anyone purchase from you when AliExpress offers the exact same product?
This is a valid question. Why would someone buy from you, when they can simply go to AliExpress and place an order with the supplier? There are several reasons.
The main reason is that consumers don't understand AliExpress or the original suppliers when they buy from you. Dropshipping is something that only those who have done it know. AliExpress is the most common dropshipping term that consumers have not heard of.
Another reason is reliability. You can also choose to purchase a product through a dropshipping site with 500,000 followers and great reviews or to go to a Chinese website to purchase it from an unknown seller.
Consumers are more willing to spend more if they have a good shopping experience. Your customers will feel confident that you are reliable and will reimburse them if the product is defective. They can also buy from unknown Chinese suppliers at a lower cost, but they run the risk of losing their money and receiving a defective product. It is much more advantageous to buy from you.
Convenience is the last, but not least. Most dropshipping businesses spend their ads money on Facebook, and consumers buy when they see the ad as their need is triggered. They won't be able to find out about the product if they don't see it. If they are satisfied with your product, they will not hesitate to look at cheaper options.
What is dropshipping with AliExpress?
Dropshipping requires very little investment. You won't need to manage storage costs, fulfillment, shipping, or inventory investment upfront. Dropshipping is the cheapest way to start an online business.
Although eBay is a close associate of AliExpress, AliExpress is larger and has lower prices. AliExpress can be used to buy and sell, but you still have the opportunity to make a profit.
This is an example of the price difference.
AliExpress sells this piece of snoring guards for $2.99 each.
Amazon sells a similar product for $22
This product has a huge margin! Imagine being able to buy a product at $1.73 and then sell it at $26 with no upfront costs of inventory and purchase. Dropshipping is a great way to make this happen. But, like everything else in life, it's not easy to be great.
AliExpress Dropshipping: The Pros and Con's
AliExpress Dropshipping Pros:
AliExpress dropshipping has a reputation for being amazing. This platform is used by thousands of dropshippers all over the globe, including in Europe and the USA. This is how AliExpress works:
Start-up costs are low
AliExpress is a popular platform because you don't have to invest a lot to get started.
It can be expensive to open a store, purchase inventory, and keep it running. This is in contrast to retailing. AliExpress requires only a Shopify account and a domain.
Minimal risk
In case your plan does not work out, and your business fails, there's not much to lose, so you don't have to worry about the risk of losing tons of money. You will lose everything you invested in your inventory if you fail. This is a big difference to retailing. Dropshipping allows you to only pay when your customer orders you.
You can also get rid of any product that you don't sell and replace it with another one at no cost. This allows you to test a variety of products to determine which one is best for you.
Flexible location
Dropshipping means that you don't need to own a brick and mortar store. You can also run your business anywhere you want. You only need a computer with an Internet connection. You can work at home or on the Miami Beach beach.
No inventory
It can be very expensive to buy and maintain inventory, especially if you sell many products at once. To make profit in retailing, you must purchase stock at wholesale prices. Imagine that you are selling a dozen products and need to purchase $500 worth stock in order to obtain a retail price. Inventory costs can quickly add up to thousands of dollar.
Dropshipping with AliExpress removes any risk and barriers. Dropshipping allows you to sell thousands of products from your online store with no inventory costs. There are no warehouse overheads, leftover stock, or headaches.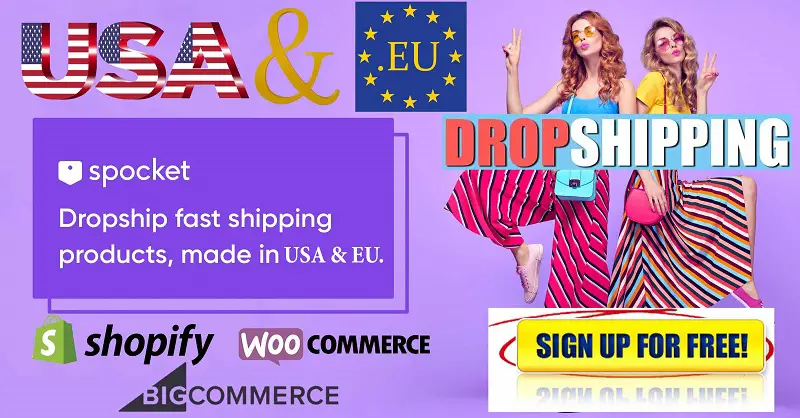 Low overheads
Running a retail store involves a lot of fixed costs called overheads such as rent, employee salaries, bills, and many more. Dropshipping is a great option because there are no overhead costs and all the products you need are already in your computer. You can also hire freelancers and virtual assistants to help you if your store grows beyond your capabilities.
Dropshipping with AliExpress:
I won't lie, there are also some negative aspects to dropshipping with AliExpress. Dropshipping with AliExpress comes with its own challenges that you must overcome if this is to be a successful business model. Here are some of the negative aspects so you can be prepared.
Highly competitive
Dropshipping is not a new concept at the moment you are reading this article. It has existed since the advent of the Internet.
No matter what niche you're going to choose, there are already hundreds or thousands of dropshipping entrepreneurs operating in that niche. This means that you will face serious competition.
It is easy to see why. It's easy to understand why this happens. There are very low startup costs and few barriers to entry.
Because there are too many players in the game, the key to building a successful dropshipping business is branding. Dropshippers are not likely to bother branding. If you make branding the mainstay of your business and create a strong brand, it will be easier to get noticed and surpass your competition.
Controllability is not an option
Dropshipping with AliExpress is difficult because you don't have control over everything. You won't have any control over your suppliers or their fulfillment and delivery processes. You will need to rely on them and be able to trust that they will deliver their products on time.
Do your research on suppliers by reading reviews and asking for policies. You can also use your common sense to assess their professionalism.
It could be very disastrous if your supplier is a fraud and they send a brick to you. In that instance, your customer will not be responsible.
Shipping time
Dropshipping with AliExpress means that your customer's order is shipped all the way from China. Delivery can take up to two weeks.
Although faster delivery options like FedEx and DHL are possible, these options can be quite expensive. Your customers should be informed about the delivery options available to them, their costs, and the time it will take.
Many suppliers offer faster shipping options like FedEx and DHL, but these can be quite expensive.
Margins of low profit
You can sell some products at a high profit, such as the snore-stopper, but if you are in a crowded market with many other competitors offering the same product, your margin will drop because everyone will try to lower their prices to be competitive.
Because of the fact that most dropshippers drive traffic via Facebook ads, it's very easy that your customers are shown the same product from different sellers, and if your price is higher than your competition, your customers can easily compare. You risk losing credibility if you set your price too high.
Before you price your products, make sure you do your research. And, as I said above, branding is the key to a dropshipping business.
Complex refund/return process
If your customer has a quality problem and requests a return, it is almost impossible because nobody wants to send the product back to China and wait to receive a new one. Quality issues can occur due to the delivery process and not because your supplier shipped a defective product. To deal with these situations, you will need to establish clear policies for refunds and returns.
AliExpress Dropshipping:
Here are eight tips to help you choose the right product.
The first step to start your dropshipping business is selecting a niche (products to sell). If you're not sure yet where to get started, begin with the product categories that AliExpress provides on its official website, and see what you find the most potential to sell in your market.
Tip 1: Determine the potential of a product.
Focusing on one product is not a good idea. A product you consider cool may not be able to sell in your area. Instead, look through all the AliExpress categories and make a list with a dozen products.
After that, you can go to the Google Keywords Analysis tool to find out what the current monthly traffic for each product in your market is. The more search volume for a product, the greater its potential.
Once you arrive at the Google Keywords Analysis page select Discover new Keywords, and then enter keywords for the products that interest you into the search box.
Google will then provide the average monthly search volume of your keywords. The case search volume in NYC over the past 12 months is shown below.
Next, go to Google Trends and search each of your product keywords to find out what the current trend is. Are they increasing, decreasing, or staying stable? You should avoid products that are trending downwards.
After you have identified your niche using Google Keywords or Google Trends, you can now start to select the products that you wish to dropship to your store. As an example, I'll use airpod cases. AliExpress has a lot of different suppliers offering products in every category. If you don't have criteria to filter suppliers out, it can become overwhelming.
You don't have to worry, I have a list of criteria for you. Although this list is not perfect, it will help you avoid bad suppliers and narrow down your list so that you can interact with the best suppliers for a partnership.
Tip #2: Avoid brands, knockoffs, fakes.
To avoid selling fakes or knockoffs, you should not sell products from any brand. You will be in trouble if you do not have a legal partnership. Most brand-name products require that you have permission to resell their products. This is especially true for luxury and high-end brands. These brands have legal departments that are responsible for bringing down those who resell their products without their permission. You can be banned from any platform, no matter how big or small, if you provide proof that you do not have permission to sell the brand's products.
Tip 3: Target suppliers that have received more than 300 orders.
A product that has many orders is a sign of a few things. First, it is likely that there is a need for the product. A supplier that has received this many orders is more reliable than the average supplier. When you search for a product, make sure to choose the option of sorting by orders. This will allow you to find suppliers based upon the number of orders they have handled.
Tip #4: Search for ePacket Shipping.
Dropshipping with AliExpress is a crucial aspect. It can take up to two months for your order to reach the US with standard shipping options, as it will be shipped from China. Customers might be discouraged from purchasing if the delivery takes too long. You have a quick and inexpensive shipping option, ePacket Shipping. This is what you should be looking for.
ePacket can be used by third-party shippers from Hong Kong and China. This service allows you to offer your customers a quick and economical delivery option for light-weighted parcels.
China EMS was the only option to ship orders from China into the US before ePacket. This shipping option has a downside. It could take up to a whole month for your order to reach their doorstep. Although there were faster options, they were more costly and can cost twice or three times as much for smaller, less expensive products.
ePacket's main purpose is already evident in its name. This delivery service was created specifically for eCommerce. ePacket offers fast shipping and affordable rates for products shipped from China or Hongkong. This service was initially available only for shipping to the US. However, it has been expanded to include 35 countries such as Australia, Canada, and New Zealand.
ePacket delivers the product door-to–door in approximately 14 days. It will also provide you with a tracking number so that you can check the location of your order.
You should search for suppliers that can offer ePacket shipping so your customers don't feel discouraged by lengthy shipping times. While some suppliers provide this service at no cost, others charge a fee. It's still the best and most reliable way to ship products from China into the US and Europe. It's worth it.
You can check if a supplier offers ePacket by going to their product page and clicking the link in green.
You will see a list and will be able to choose ePacket.
As I write this article, it takes 16 days for an order to reach the US on January 3, 2010, as of December 18, 2019. Singapore Post will deliver two-days earlier, but at a rate almost twice as high, it's not worth it.
Tip #5 – Look for suppliers that have a rating of above 4.5 stars.
This is the minimum rating you should seek. Suppliers below this rating point are more likely to have problems with product quality.
Go to the product page to read customer reviews. Read the reviews and find out what their customers think about them.
Tip #6 – Choose low-priced products to maximize your profit margins
You should choose products between $1-20 in price. This price range allows you to spend more marketing dollars to attract new customers. Products with low prices are more likely to trigger impulse buying. Customers tend to be more careful before making a purchase when they have to consider high-priced products. Your customers will be less likely to buy if they have not considered their costs for a longer time. Your capital may be small at the beginning. Make sure you get every marketing dollar back to keep your business afloat.
You can purchase an airpod case for $0.97 and then sell it at $5. A pair of airpods costs $159 so why would you spend $5 to protect it. You will have a 500% profit margin after you add in your marketing expenses.
Tip #7 – Look for supportive, communicative sales reps.
Before you make the decision to partner with a supplier, it is important to ask lots of questions. This is a crucial step in determining if the supplier is worth your time. It's important that you are not afraid to ask questions. And it's even more important to be given warnings about the products and services they offer in advance. This signals that they are looking to build a long-term relationship with you.
Tip #8 – Order a sample
You can only be certain that the customer receives exactly what you have shown them on AliExpress if you order a sample. Dropshipping 100 products can be a good idea, but it can lead to problems. It will cost you a lot to order samples for each product to ensure quality.
You should instead order samples for products you plan to promote. These are the products you believe will sell the most or bring the most customers to your store. Dropshipping experts would request samples of the most promising products to ensure that they are in good condition. You can't advertise for 100 products at once, it's obvious. Wish (the shopping app), can afford the money.
These core products will build trust for your business and help you increase sales.
Set up your dropshipping store:
Dropshipping with AliExpress requires an app and a functional website. There are a lot of apps for dropshipping on the market, but to make everything simple, let's assume that you're going to use Shopify to host your website, and the app that you're going to use is Oberlo (if you have not heard of Oberlo, it is an app owned by Shopify and solely built for dropshipping). Let's get into the details.
Step 1: I assume you already have a Shopify store. Register at Shopify.com if you don't have one.
Step 2: Go to app.oberlo.com/register and create an account. After you register, you will automatically be directed to your Oberlo Dashboard.
Step 3: Click the Connect a Store or Create a Store buttons to connect your Oberlo account with your Shopify store.
Scroll down to the bottom of this dialog and click Install App. Oberlo will now be installed in your Shopify store.
Step 4: You will need to import products directly from AliExpress into Oberlo. Oberlo will then sync your data to your Shopify store. You can go to app.oberlo.com/explore to look for products, or you can enter the URL of a product and get it immediately.
Step 5: When you have imported all of the products you want to dropship, go to app.oberlo.com/import where you can see your products.
You can modify the product description, images, and variants in the appropriate sections.
Step 6: Once you've finalized the product details, import it to Shopify. Click the little box in the left corner to check and then click Import to store.
Go to your Shopify Dashboard and you'll see the product in your product list.
You can see your imported products on Oberlo at app.oberlo.com/products.
Step 7: Select your default delivery option.
As we have already mentioned, ePacket offers the best option for shipping from China into the US. You should make it your default shipping option.
Go to Oberlo Dashboard. In the Setting section, click Supplier.
Click on the drop-down menu and select ePacket as the default shipping method.
Step 8: Last, make sure your AliExpress store is updated when a product goes out of stock. You will need to configure your auto-update settings. Oberlo updates product information every 6 hours.
Scroll down to the Auto Updates section.
You can configure auto-updates to reflect the AliExpress changes you wish to appear on your store. Make sure to check the Notify me box, so you know when an item is out of stock and changes in price.
Congratulations! Congratulations! Now you can dropship from your store.
What should you know about AliExpress returns and refunds?
AliExpress sellers don't offer returns on orders. This is because you will have to ship the product back to China. You will need to create a return policy. Two scenarios are most commonly used for returns:
Your customer's order has not arrived. You should first make your customer a full refund. You should then talk to your Aliepxress supplier about the reason for this issue and find a way to prevent it from happening again.
The product was damaged. The product may have been shipped all the way from China and arrived in the US damaged. This happens quite often and is understandable. However, it is still a serious problem. If your customer receives damaged products and files a complaint, ask for photos of the product. Then, issue a refund. You should then contact your AliExpress supplier and let them know that the packaging is inadequate. Ask them to make improvements for future orders.
Three tips to make AliExpress dropshipping a success
Create a niche store:
Is it better to have a store that specializes in iPhone accessories or to open a general store like WalMart where you can sell anything that interests you?
Dropshippers often ask this question. This is a common question among dropshippers. People will search for general stores, but they will shop at Amazon or Walmart. This is the power of branding. If you open a general store you can't beat Amazon or Walmart in the minds of consumers.
This is why it's harder for potential customers to remember your brand if your store is too small. The other option to going far is to go deep. If you have a store selling quality accessories for iPhones at affordable prices, people will be drawn to you when they are looking for iPhone accessories online. It can be confusing to visit a store that sells iPhone accessories, wallets and other products that don't relate to one another.
Selling niche products is easier than ever thanks to Facebook, Instagram, and other social media platforms. You can target specific audiences with your ads that are most likely to be interested.
Do not chase the most-sold products.
You'll find a section on AliExpress where the best-selling products will be displayed. You might find it compelling to visit this section to take a look and decide if the product is worth your while. Let's get it in the store.
If this is the case, don't panic. It's not so easy. These products are selected based on AliExpress analytics globally, and not on your local data. It is possible that the bestsellers in other markets may not be the same bestsellers in your market. Don't chase the top-sellers. Instead, focus on data from Google Keywords or Google Trends (which I discussed in Section 8.1).
Upsell
Upselling can help you increase your revenue and profit. What are the first questions that a cashier asks you when you order a McDonald's burger? "Does the cashier want some coke?" or "Does he want fries?" This is upselling. These two simple questions add millions to the revenue of fast-food chains every day.
Upselling will increase your chances of generating more revenue from your advertising. You spend $1 to bring a customer to your site to purchase an airpod case. By upselling them, they will end up purchasing an iPhone charger, Ipad cover, and an Ipad cover. This is the best way to get more revenue for your advertising dollars. For whatever platform you want to use to dropship, there're lots of apps for upselling purposes (such as Proofo on Shopify).
Last words
Dropshipping has been a proven business model that has helped thousands of Internet entrepreneurs succeed. This article will provide you with an in-depth guide to dropshipping with AliExpress and help you get started with your dropshipping business.