Reading Time:
6
minutes
The logistics of stock and storage is one of the most difficult aspects of creating an Amazon business. It can be a lot of work and expensive. You have an alternative option for Amazon sellers who dislike this aspect of their job. Drop shipping is a way to build an eCommerce business that doesn't require you to manage inventory, storage, or fulfillment.
Does it sound too good to be true This is a very common selling strategy. As long as you adhere to the Amazon drop shipping policy you will be able to succeed with your business model.
Drop Shipping: What does it mean?
Drop shipping is when you work with a third party company to stock inventory and fulfill orders. Your role is to manage customer service and marketing. This includes creating product listings and optimizing them. Drop shipping companies take care of shipping and storing the products.
Drop shipping is when the products you sell to customers are not delivered to your home. Drop shipping is when customers don't buy from you. It also means that they will not be able to return their order if something goes wrong. Drop shipping is still a profitable option for eCommerce. As you would expect, you will receive a smaller share of the profits than if fulfillment and storage were handled by you.
What is Amazon Drop Shipping Policy?
Drop shipping is an acceptable method of shipping, but you must adhere to Amazon's drop shipping policy. This is what it means: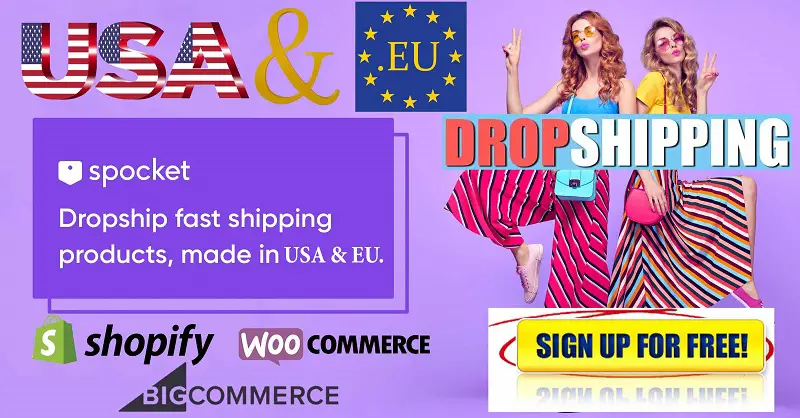 Always be the seller-of-record for your products.
All packaging slips, invoices and other information included with the product must clearly identify you as the seller.
Before the order can be shipped, all information, including packing slips, invoices and packaging, that identify the third-party dropshipper, must be removed.
Customer service is your responsibility, which includes accepting and processing returns from customers.
To sell on Amazon's platform, you must still comply with all Amazon terms.
These rules all boil down to one thing: customers need to know who you are and what they can expect from you. It can be confusing for customers if they place orders with one brand but the order appears to have been placed from another. This could make the purchase seem suspicious. Yours should be their only brand associated with the purchase, other than Amazon.
How to make sure Amazon Drop Shipping works for your business
Drop shipping has the advantage of taking a lot of the work out of eCommerce. This has the unfortunate side effect of making your reputation dependent on third-party companies' performance. Amazon and your customers will still hold you responsible for any problems with orders or defective products.
You need to monitor the experiences of your customers to maintain your brand's integrity. Monitoring product reviews is the best way to see if quality has dropped since you don't actually stock or package items. This is more difficult if you have many products to sell. It can be made easier by using a product like FeedbackFive, which simplifies the process with product review monitoring.
The software not only helps you monitor your reviews but also automates the process for encouraging customers to leave reviews. Regular feedback can be accessed by getting more reviews Reviews are a great way to keep track of what your customers feel about your products, even if you don't deal directly with them.
How can I drop a ship at Amazon?
Select the right product
First, you must find the best, most profitable products on Amazon. It is not a good idea to sell a product that does not make sales. Your products should be selling well and generating large orders every day. This will ensure that you make a lot of revenue. It is a win-win situation for you and your supplier.
The product received 60 to 70 orders daily and averaged $2,600 in daily sales. These are the numbers you should target if your goal is to find the perfect product.
Find a supplier
The second step in your Amazon dropshipping plan is finding a supplier. A genuine wholesaler is someone who cares about your business and not just for a quick buck.

Wholesalers may charge a monthly fee or require that you place a minimum order in order to be considered for business. Dropshipping can help you reduce costs and maximize profits.
Here are some ways to find the best wholesalers:
A simple Google search can get you started. You might need to research in order to find a supplier who specializes in your niche. A good idea is to compile a list with 10-15 suppliers. To get quotations and learn more about their terms and conditions, contact each supplier.
Trade shows are a great way to find wholesale suppliers. Every year, thousands of trade shows are held around the world. They attract suppliers and manufacturers from all industries. It is a great way for industry professionals to meet wholesalers and establish good relationships. Even though attending trade shows can be expensive, it is worth it if your budget allows.
Invest in a Supplier Directory. A supplier directory is a comprehensive database of distributors and vendors, organized by market/niche. No matter if your product falls within the automotive or hardware sector, directories will be available. If you have the right access, these directories will provide all the information you need.
Get in touch directly with the manufacturer. This is a great way for you to find genuine suppliers for your product. To request a list of wholesale distributors, you simply need to contact the manufacturer. These distributors can help you establish an account and find out if dropshipping is possible.
This is a huge advantage as you don't need to spend too much time looking for suppliers.
If you want to be in business for the long-term, it is important to screen your suppliers. To get an accurate idea of the ability of suppliers to process orders, you should communicate your goals. It is essential to talk about pricing and other money-related issues before you start any negotiations. This will avoid potential problems in the future. Before you sign a partnership agreement, you must make sure that you and your suppliers agree on all terms.
Register for your Amazon Seller Central account
After you have identified the products and suppliers, you can set up Amazon Seller Central to get the show off the ground. It is a simple process and only requires a few steps. You can find more information about the same here. It is highly recommended to choose the Professional plan over an individual plan, as you are likely to sell more than 40 units per month.
Do your Keyword Research
The importance of keyword research on Amazon has been repeatedly stressed, and for the right reasons. If you don't know the language of customers and the type of queries they use to search for products online, it will be difficult to make products visible on the marketplace.
After you register as an Amazon seller, the first thing to do is collect all relevant keywords. You should have a collection that includes both the most searched long-tail keywords and popular search queries like these.
You should also use the reverse ASIN feature to target your top competitors and identify their keywords in their listings. These are some examples:
Search for the ASIN using long-tail keywords and product keywords. Be sure to keep an eye out for trends like CPC rate or search volume.
You now have a list with powerful keywords. Now, you can create a compelling listing that will sell your product. Let's now move to the next step.
Drop shipping is often called a dirty word in the ecommerce industry. However, it can give drop shipping providers a bad reputation which can be a shame since it's often an entirely legitimate business strategy. Amazon wants to remind merchants about the Amazon Drop Shipping Policy.
Drop Shipping is a Good Option
Drop shipping is a smart business tool that allows retailers to ship directly from suppliers with whom they have a contractual relationship. Many retailers will ship heavy and large items they don't have in stock. This happens both online and in high-street retail. For instance, it is rare for DIY stores to stock a complete range of greenhouses and sheds. These will usually be shipped directly from the supplier.
Drop shipping should be easy. The merchant must be the retailer of record. This means that you will know who to contact if there is a problem with your order or if there is a warranty. The supplier will sign a contract with the merchant.
Bad Dropshipping
Drop shipping can be a dirty business. A merchant may pretend to be a local seller in a country and then place an order to a drop-shipper when the consumer makes a purchase. Drop shipping is usually automated using software. Sometimes, the drop shipping company is a factory located in China. Other times, the drop shipper could be random retailer who doesn't know the address they are shipping to. This could mean that there is no warranty for faulty products, no consumer protection in the event of a dangerous product, and possibly you don't even know the name of the supplier.
Drop shipping is basically placing an order to which the supplier (retailer, wholesaler or wholesaler) doesn't know that you are reselling drop shipping and you're cheating your supplier. Your customer and Amazon won't allow you to be on their marketplace.
Amazon Shipping Policy
Reminder: Any violation of the Amazon Drop Shipping Policy could result in customer distrust. Any violation of the Drop Shipping Policy can lead to a negative impact on your account and prevent you from fulfilling future orders through our Merchant Fulfilled Network (MFN em).
– Amazon
Drop shipping methods are strictly prohibited by Amazon
If:

You are not identified as the seller of record by the shipment
You are the only one who appears on packing slips and invoices.
Notice: The name, logo or other identifying information of another retailer might not appear on the product that the customer receives.

Orders cannot be shipped with packing slips or invoices, packaging slips or any other information that indicates a seller's name or contact information, other than yours
Amazon Drop Shipping Policy
Drop shipping is a method of fulfilling orders. You must adhere to the following guidelines:
You must be the seller record of your products at all times. This means that you must identify yourself as the seller on any information attached to the item.
Before shipping, remove any information that could identify the third-party dropshipper.
Accept and process customer returns.