Reading Time:
3
minutes
WHAT IS DropShipping?
Drop shipping is a method of fulfilling orders where the supplier (Beautyjoint), will ship the products from our warehouse directly to you. Our products can be listed in your shop and purchased wholesale from us. You then sell the items to your customers at a higher price. You don't need to stock, pre-purchase, or ship the products.
WHAT ARE THE FEES?
To enroll in the Drop Shipping program, there is a $25 USD setup fee. A $15 USD recurring subscription fee is required. Other than the product cost, shipping fees and optional insurance fees, there is no additional processing fee. Your wholesale product costs are 30% off the retail prices. Shipping fees and charges are variable depending on what service you choose.
WHAT ARE THE STEPS TO GET STARTED? 1. Complete our application form to apply for a Drop Shipping account DROP SHIP ONLINE APPLICATION Let us review it.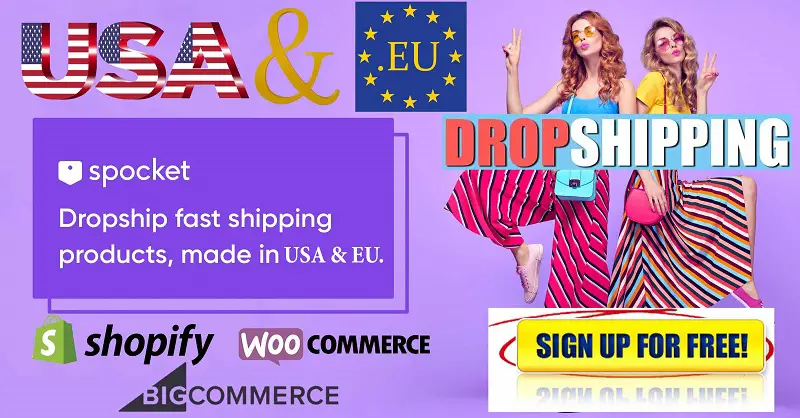 2. After your application has been received by us, you can subscribe to the DROP SHIPMENT SUBSCRIPTION. A $25 setup fee is required. The $15 monthly recurring subscription fee is automatically charged and billed monthly. You can cancel your subscription at any time. All fees paid are non-refundable. Once your monthly drop shipping subscription is cancelled, you will not be able to access our data. Drop Shipping orders cannot be accepted.
3. After Subscription enrollment is confirmed, you will have access to our Catalog File and Order Batch File. You can also download the Shipping Cost File. The Catalog File is automatically updated, while the Order Batch and Shipping Cost files can be accessed as needed. The Catalog File includes all the standard data required for most online marketplaces and stores.
4. You can submit your DROPSHIP orders in one of these two ways.
– ONLINE – Log in to your account and place your order. Drop Shipping orders do not qualify for free shipping. If you choose Free Shipping, your order will not be processed and may cause delays.

– EXCEL FILES – Download the Order Batch File and fill out the required order data. Then email us the file. The summary section of the file provides instructions for payment and calculates the net amount that you will need to pay. After payment receipt verification, orders are usually shipped within one day. The Order Batch File program allows you to submit multiple orders for many products. It calculates the product costs, shipping fees, optional insurance fee, and other fees automatically. This makes it fast and easy to use. Order Batch Files are submitted to dropshipping@beautyjoint.com.
5. After an order is shipped, you will receive an email notification with a confirmation number and shipment notification. International Economy shipping services don't have this feature, but most confirmation numbers can be tracked.
ANYTHING ELSE?
Drop Shipping orders, even though we ship directly to your customers' homes, are solely a commercial relationship between you and us. Your customers are not parties to these transactions. Any communication or dealings with them are solely between you and them.
Drop Ship Orders are subject to the same terms and conditions as regular.
About Beautyjoint
Beautyjoint.com offers everything you need to create a makeup bag that suits your needs, no matter what occasion. Eye shadows add a touch of glamour to your eyes, foundation gives you flawless skin, and eye liners can enhance your look for hours. All this is done with high-quality, long-lasting treatments that luxury manufacturers can rely on. 
We are wholesale distributor and supplier and offer worldwide/international shipping for cosmetics with quick delivery even to the remotest areas of the country. Discover our extensive collection of red hot lipsticks and other products today. Beautyjoint.com offers top-quality brands at a store like L.A. Girl, Milani Cosmetics. E.L.F. L'OREAL, Maybelline and Jordana Cosmetics.
This is your one-stop shop for all things beauty. Sun protection products can help you avoid the sun. We also offer the opportunity to pick the best perfumes for gifting. We are committed to 100% buyer protection. Our online ordering platform offers secure and convenient payment options.
We have everything you need to make your web cosmetics shopping easy, no matter what your skin type or complexion. Get ready to stock up on the best makeup products at wholesale prices.