Reading Time:
11
minutes
Online businesses are all the rage these days, but let's face it: selling online isn't easy. The experts make it appear simple, yet it takes a lot of effort, money, and luck.
Dropshipping is one of the most popular selling methods because it eliminates a large portion of the initial costs. Still, it has gotten increasingly competitive as thousands of individuals join every day.
Dropshipping can take various forms, and one of them is selling on eBay. You'll need to learn from those who know what they're doing if you want to get the most out of the system.
You might be wondering if dropshipping classes are worthwhile. Yes, that is the quick answer. They most certainly are. Hearing and learning from those who have done it all makes a lot of sense.
So, with that in mind, let's take a look at seven of the top eBay dropshipping courses to get you started.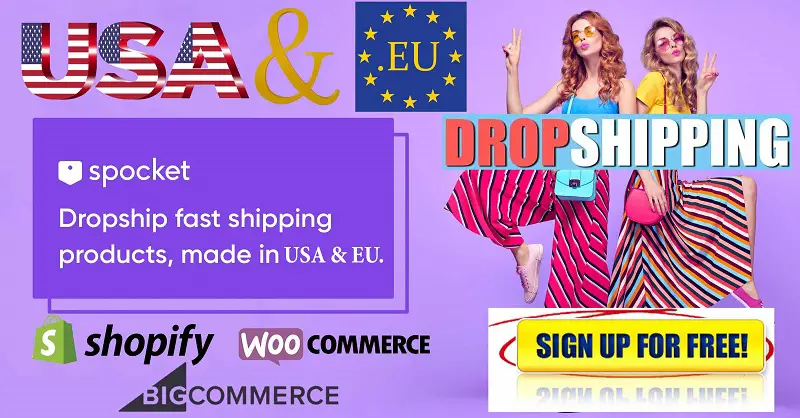 Dropshipping on eBay, if we're honest, is a lot more complicated than it appears.
Thousands of people claim to be eBay dropshipping specialists in selling their courses, but unfortunately, many of these so-called experts do not earn the label.
David Vu, for example, is a true eBay dropshipping guru. As a result, we've kept this course at the top. This could be the best eBay dropshipping training you've ever seen.
Before opting to become an instructor in the niche, David had mastered the skill of dropshipping on eBay. He has mentored thousands of students, some of whom have gone on to become teachers.
David Vu does not profess to be a jack of all crafts, and his whole business revolves around eBay dropshipping. Over the years, his course has grown in popularity and attracted a large number of new sellers.
Because many of his previous students have achieved success after completing this course, it is widely regarded as one of the greatest courses for aspiring eBay drop shippers.
David Vu breaks down his method into three simple steps:
Find a decent product that will sell well on eBay.
List it on the site.
Start making money.
This is essentially what almost every dropshipping coach will teach you, but David Vu breaks it down into its component elements and thoroughly discusses each one.
He claims to have made over $100,000 in his first year of dropshipping, a significant sum for a newcomer.
Although David is strongly committed to teaching dropshipping on eBay, he is a serial entrepreneur, which means he has other businesses that pay well, so I trust him when he says he isn't in the eBay dropshipping coaching business for the money.
The course teaches you how to find low-cost items on Amazon, Home Base, and various other online businesses, then how to sell them on eBay as your own.
The plan is to gradually raise the item's price on eBay, just enough to generate a profit.
When your customer places a purchase on eBay, you will place an order for the product from Amazon or wherever you obtained it, but you will do so as a gift so that the merchant does not ship the merchandise with a receipt, which would reveal the true price to your buyer.
You will profit from this transaction, however tiny it may be, and you will be compensated for essentially doing nothing.
This procedure is comparable to what the other teachers offer, but David's strategy is unique because he caters to overseas buyers.
He does this since most eCommerce sites do not generally ship to remote places, therefore cutting off potential buyers from outside the United States, United Kingdom, and Canada.
David's strategy appeals to international buyers, and because few stores ship to them, the market will be less saturated than if he sold locally.
David's strategy is straightforward, yet it works because it allows you to target customers who constantly need the things you provide. This is a fantastic free eBay dropshipping course to consider.
Another good eBay course to take is this one.
This course will show you how to advertise your products on eBay, get people to bid on them, and eventually sell them to the highest bidder.
On eBay, though, you can establish a preset price.
This will necessitate creating a "buy it now" button, which will exempt purchasers from having to participate in any auction.
Jack Pitman offers 13 hours of lectures in this course to show how to find things on cashback websites and resale them on eBay for a profit margin.
Due to its low price, the course can readily attract consumers looking for a good eBay dropshipping free course.
Tom Cormier, commonly known as eCom, is an entrepreneur. Tom is one of YouTube's most well-known eBay dropshipping enthusiasts.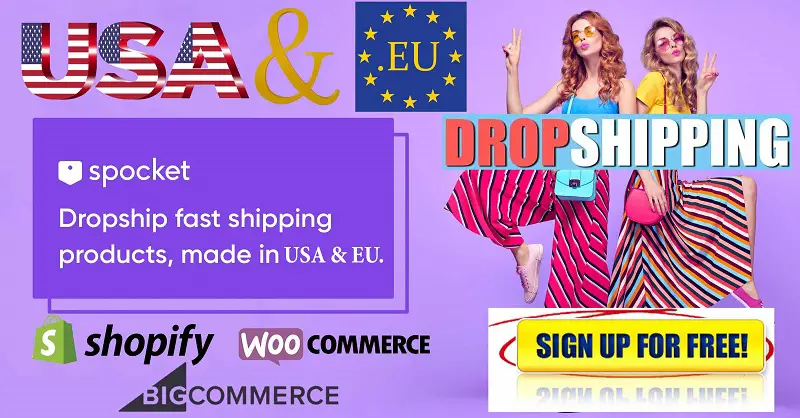 He is the author of Dropshipping University, a course that teaches you how to find suppliers who offer things at low prices and then resell them on eBay for a higher price.
This is possibly the best eBay course available.
You will get lifetime access to all of the course's content, as well as expert support and a private Facebook community after you purchase it.
Tom claims to have made over $1.4 million on eBay and own a chain of stores that bring in over $200,000 every month.
He is well-known on YouTube for his eBay videos, with over 11,000 subscribers and over 400,000 views on his films.
Tom's openness is one of the things that sets him apart. He uses a view of his accounts as motivation for his students during the instructional process.
In one of his movies, you can see that he has roughly $18,000 in his eBay seller account but bear in mind that this is not necessarily his earnings.
After you've deducted product expenses and delivery fees, eBay normally takes a specific percentage of the money.
Tom recognises the value of social media, as evidenced by his extensive investment in many platforms.
His Instagram feed has over 33,000 followers, and he often shares visuals with instructions on how to start an eBay dropshipping business.
The website for Dropshipping University is powered by Kartra, one of the most secure systems available.
The course is divided into 14 modules and 67 videos to allow you to go at your own pace from beginner to advanced eBay dropshipping strategies.
You'll get a sense of what to expect if you decide to start a dropshipping business and learn about industry best practices.
One of the most important aspects of any dropshipping business is sourcing extremely profitable products. The course offers two modules dedicated to teaching you how to do just that.
To make things easier for you as a newbie, Tom has compiled a list of ten top vendors from which you may receive great deals when you're just getting started.
Later on, you'll be able to find your suppliers and vet them to ensure that they can ship and deliver when they say they will.
You'll also learn how to list your products on eBay in the most efficient way possible, as well as how to manage your inventory so that your items don't run out of stock.
Tom demonstrates some of the greatest tools for processing orders, such as how to find the best cashback programmes and how to effortlessly submit tracking numbers for your clients to track the progress of their items.
The ultimate goal of dropshipping, as vital as the process is, is to make fair profits and to do so, you must maximise your margins.
This course will show you how to accomplish this. With 'the Expedited Shipping Loophole,' you will learn to get your products to your customers faster.
To be successful at dropshipping on eBay, you'll need a lot of information, and just a few courses are more comprehensive than the Dropshipping University course.
This is, without a doubt, the best eBay dropshipping training available.
If you've been looking for excellent eBay dropshipping training, you've probably come across Suliman Farooq's Manual Dropshipping.
The focus of the course is on how to make up to seven figures by dropshipping a few hundred things on eBay.
The author is Suliman, the course's instructor is well-known on YouTube for his films on eBay dropshipping tactics and recommendations.
His YouTube channel, "Success with Sully," has over 13,000 subscribers and over 300,000 views. After dropp out from college, Suliman claims to have started dropshipping.
He's dabbled in a few other dropshipping businesses, including an Amazon FBA operation. Suliman clearly understands what he's talking about based on his YouTube videos, and he can show you a few amazing dropshipping methods that will go you a long way, especially if you're dropshipping via eBay.
Manual Rather than employing automated tools, drop shippers hire virtual assistants to assist them in checking the costs of products on suppliers' websites.
However, one disadvantage of this method is that the prices of these products are vulnerable to change, which might result in significant losses. Videos are used to give eBay lessons.
They are divided into 12 modules, each of which contains a new tip. Suliman exposes his students to the world of eBay dropshipping in the first module.
The initial lectures cover the fundamentals of dropshipping, including how to convert from using software to using the manual technique.
You'll discover how to create a business email account, a PayPal account, and an eBay store. You'll also learn how to work with a supplier during the training.
Suliman recommends sticking with a single source to make the process go more smoothly. He also demonstrates why setting profit minimums or daily listing standards is a bad idea.
For roughly 40 minutes, he explains a remarkable 2-step process for product research. He uses real-life examples in his product research frames to demonstrate how to locate good products.
Suliman discusses one major difficulty that many eBay drop shippers face. It explains how to choose products and assess possible revenues for dropshippers.
This is especially useful for novice sellers who want to know how much profit or loss they make from their sales, as eBay does not allow sellers to see how much profit they will make from selling retail items on their shop website.
Because the goal of the course is to teach sellers how to handle drop shipping manually, Suliman demonstrates how to handle price fluctuations and out-of-stock products using the same manner.
It entails sellers paying a virtual assistant to check the price of products on suppliers' websites after a few days.
In this course, you'll also learn how to deal with a variety of payment-related circumstances, such as PayPal verification, as well as how to process your eBay orders.
One of the modules teaches dropshippers how to use Lowes for dropshipping.
Lowes is a great alternative to Amazon and Walmart if you want to dropship products to eBay buyers.
Paul Joseph's course is one of the greatest dropshipping courses I've seen, emphasising eBay.It's not just any course that purports to educate individuals on how to make money through dropshipping.
Indeed, you can readily discover verified graduates who can speak to how Paul's tactics helped them launch successful Dropshipping businesses. When you initially arrive on the course's sales page, you'll notice the "typical" dropshipping text, which claims to teach you how to use dropshipping to get out of your 9-5 job.
There's a promotional film that serves to emphasise the argument even more, and it may provide you with some insight into the author's abilities. Paul mentioned in the video that he used to make $10,000 per month, but that has since changed.
He now says that one of his students earns up to $100,000 each month in sales. When you enroll in the course, you will have access to all of the content divided into modules.
You'll learn how Paul made his first $150,000 in 30 days in the first module. Some people question Paul's profits because he claims to have made that much between December 2017 and January 2018, yet he doesn't reload the website to make sure it's not a screenshot in the video.
Following that, he provides a quick presentation on dropshipping. If you've already done your research on dropshipping, this section will be a waste of time because Paul largely repeats what you've already learned.
The following lesson covers PayPal and how to create a new account. Keep in mind that PayPal functions differently in different parts of the world.
For example, in the United States, you will set up your PayPal account differently in Australia. The following module will show you how to set up your eBay store.
This is one of the better eBay setup tutorials you'll come across. It explains the entire process in such a simple manner that even a child who can read will grasp it.
Again, setting up eBay in America may differ from setting up eBay in other countries. The module concentrates on America, so you'll need to find up how to set up an eBay account in your nation.
Paul eventually dives into dropshipping after multiple videos showing the complete eBay setup process.
He recommends looking for things to drop ship from Walmart to eBay on HomeDepot.
My main issues with this course are that Paul does not mention dropshipping until the 20th module and that dropshipping from Walmart has stringent restrictions for overseas firms.
Massive Dropshipping by Jerimiah Goodman is the follow-up to a free webinar that teaches potential drop shippers how to make money online by selling dropshipped products on eBay.
The training teaches you how to discover low-cost Chinese sellers and profit by claiming the goods as your own. Goodman uses the exclusive instruction to upsell his customers on his new premium course, Massive Dropshipping.
There are differences between selling things on your own Shopify website and selling on eBay, the most important of which is that when you sell on your website, you may add value to your products because you own everything in the store.
There can't be two of the same thing at different prices this way. You can't add as much value on eBay because most clients are shopping for the lowest vendors, regardless of who is selling it.
Goodman claims to have discovered a solution to help you strike a balance between setting a reasonable price for your items and maintaining a healthy profit margin without falling behind the competition in this course.
Goodman is a YouTuber with over 3000 subscribers and over 70 videos, among other things. He describes himself as an affiliate, entrepreneur, and investor in his profile.
Massive Dropshipping lasts around an hour, which is rather short for a dropshipping course, especially one that teaches dropshipping on a less well-known site.
One thing I appreciate about the course is that it's held on a teachable platform, which means you'll be able to watch high-quality videos that will provide you with the finest teaching experience possible, whether you're on a mobile device or a computer.
You'll spend a few minutes in the course learning how to set up a PayPal account for processing payments and an eBay account for selling. You might have heard of AliExpress if you looked up dropshipping online.
Although AliExpress is one of the most popular dropshippers to buy their items, this course uses DH Gate.
You'll learn how to identify profitable things on eBay, how to get the perfect photographs for the products, and how to create outstanding descriptions that will lead to more conversions.
For those seeking a free eBay dropshipping school, this is a fantastic program. Not that it's free, but you can have lifelong access to all of the courses for a modest fee. Goodman also tries to clarify the fulfilment and shipping procedure and offers to assist you with the setup.
Neil Waterhouse's dropshipping eBay course is the last on our list. If you're wondering who Neil Waterhouse is, he's one of the most well-known Amazon and eBay instructors available, with more than 20 years of experience selling online.
He wrote a book called 'Million Dollar eBay Business from Home,' implying that he has made millions selling things on eBay and Amazon.
Thousands of people throughout the world, including reviewers, have read and applauded his book. He's also recognized for hosting several eBay meet up groups across Australia and being invited to talk programms by Alibaba and eBay.
Because Neil recognizes that dropshipping is an alternative eCommerce model for people without a lot of money, he designs his courses to be suitable for complete beginners.
The course's content is delivered via video, plus additional materials such as slides and handouts. Neil has a long list of successful students, many of whom make a six-figure income every year.
Because dropshipping success is often based on getting your products in front of potential customers, you'll need to invest a few bucks on advertisements.
The course will show you how to increase sales for your products by using PPC ads and SEO.
Because your net profit margin with PPC will have to be fixed at 10%, which will not be sustainable in the long run, SEO almost always pays more than PPC.
Using SEO, on the other hand, you can set your margin as high as 30%.
I propose that you acquire one of his books on eBay or attend one of his free webinars before enrolling in the course to understand better what dropshipping on eBay entails.
Certainly, every online course has its drawbacks, but there aren't many such reviews to go on.
Although the lack of internet evaluations for this course is perplexing, Neil is well-known for hosting several successful courses in the past, and I am confident that this one will be no exception.
The thing I appreciate best about Neil is that he provides some free stuff so you can have a sense of what to expect before you make a paid commitment.
Selling online can be one of the most life-changing experiences you'll ever have, and Neil's course is a great place to start learning the skills you'll need to succeed.
Final Thoughts – The Best eBay Dropshipping Courses
Dropshipping on eBay is a difficult task. Dropshipping isn't straightforward in general, but you'll have a higher chance of succeeding with traditional dropshipping models than with eBay.
However, testimonies from students of these courses demonstrate that it is feasible to succeed on eBay. Still, you will need all of the knowledge you can obtain, so enrolling in one of the courses above will provide you with the necessary push.