Reading Time:
9
minutes
This is our BetterCommerce final review. Your brand could be hurt by the fierce competition in the ecommerce market. Large-scale enterprises compete with small and mid-sized businesses, making it more difficult for them to win. BetterCommerce is a new solution to this problem. BetterCommerce is an omnichannel commerce platform which connects large-scale businesses with mid-sized brands.
It's not just a platform, but also a tool to help you increase sales through its features.
This BetterCommerce review will tell you if the platform is as good as it claims to be, as well as its main features, ease-of-use, pricing, and frequently asked queries about the platform.
Let's get started.
What is BetterCommerce?
BetterCommerce is an enterprise-grade omnichannel eCommerce solution that allows retailers to increase their revenue, be more efficient, and stay ahead of the competition.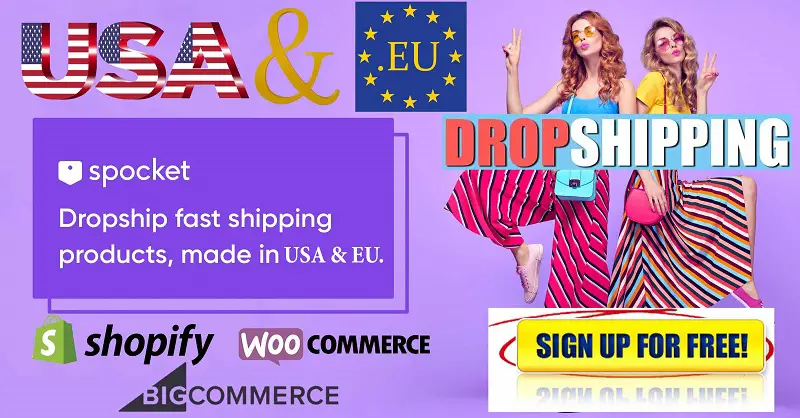 BetterCommerce offers features for customer experience, sales management, logistics, purchasing, merchandising and inventory. The platform is more than a tool that allows you to set up an online store. It also helps you manage your business and improve customer service.
Better Commerce is more than an eCommerce platform.
Overview
BetterCommerce was established in 2015. It focuses on creating headless tech solutions that are affordable for brands and retailers in the mid-market. BetterCommerce provides the functionality that you would expect from a large-scale solution. Its focus is on small and medium-sized businesses.
BetterCommerce is the choice of most brands. It offers advanced features and the ability to increase conversion rates ( which is actually one their strongest selling points). The tool also has incredible flexibility. You can use the solution to manage your business and set up staff with minimal effort.
This solution can be used by both B2B as well as B2C brands. It can replace or enhance existing integrations, processes and plugins and will seamlessly integrate with your current systems.
BetterCommerce is 100% API-first. BetterCommerce gives the user the ability to customize and implement the commerce platform. Because the solution is built on an open API architecture, there are many opportunities for creativity and innovation without any limitations in technology or development. Their API allows you to easily modify any part of the tool and integrate new technologies. You can also customize your online store in any way you like.
It's easy to use
BetterCommerce can be integrated quickly and easily with your existing systems. This is an important consideration in terms of ease-of-use. It can be very draining to have all your existing systems and models redesigned when you move to a different platform. BetterCommerce makes this easy because the process is very fast. BetterCommerce gives you full control of your store once it is up and running. There are many self-service options that reduce developer dependency as well as a large set of enterprise tools through the platform's intuitive BusinessHub.
BetterCommerce, as we have already said, is built on an open REST API architecture. The solutions architecture is compatible with all front end code and language-agnostic. This means that you can use any language you prefer to create the front-end, JavaScript, PHP or.NET.
However, the incredible control you have over your BetterCommerce account is a key factor in ease of use. BetterCommerce is easy to use if you value being in complete control of every detail. BetterCommerce is hosted in Azure. However, it offers businesses who need additional control many hosting options, including hybrid cloud and on-premise, on-premise and cloud hosting.
Features
BetterCommerce offers features and functions that are not available on other eCommerce platforms. This is what makes it stand out. BetterCommerce gives you access to tons more features than the standard. BetterCommerce, as we've already said, is built using a headless API-philosophy. This means that many of its features are easy to customize and can be tailored to meet your needs.
Let's now look at the main features of this solution.
Omnichannel
This function allows you connect all your sales channels to create a seamless customer experience. It also strengthens your customer support center. You can also offer modern shopping options such as buying online and picking up in-store. All your data from all channels is synced. This feature is very powerful because it allows you control and manage multiple segments of your online business from one place. For example, your support team will be able access vital data and work in sync to marketing and all other departments. This allows for better customer service and experience.
Customers today expect personalized, relevant and intuitive experiences when engaging with businesses and brands on any channel or front. BetterCommerce offers a mobile app and a website that is responsive to your customers.
This solution ensures that all channels are centrally managed and responsive to the latest devices. No matter what device your customers use, their content and design will automatically adapt to ensure a high-quality customer experience.
BetterCommerce can also collect data from all channels. This allows your team to provide a customized experience for customers. You can have seamless checkouts or personalized promotions.
SEO Functionality
BetterCommerce offers the tools you need to improve your store's search engine performance. These include improved page rank, URL rewrites and site map. Shopping feeds can be customized as well as customizable meta-rules. These functions may not be important if you're an expert in SEO, but they can help you organize and manage your search engine optimization processes.
Security
BetterCommerce provides security features for customers who will be shopping in your store. BetterCommerce offers a Secure Socket Layer, (SSL), for security. The platform also takes advantage of Azure's security features. Hosting service Azure is well-known for its frequent scanning for known and unknown threats. It also includes safety features and doesn't depend on third-party plugins to protect you.
Flexible Multi-Store
BetterCommerce lets you run multiple stores with one interface. You can even share your content across multiple stores.
This is not all. BetterCommerce makes it possible to expand your business globally by allowing you to manage multiple domains from the same centralized hub. It allows brands to be multi-currency or multilingual. This increases your brand's reach and quality. The centralized hub can also be used to list location-specific pricing and control the creation of additional brands and stores in each country.
API-First Philosophy
This is one the best features of BetterCommerce. Your business can stay agile in a changing digital and eCommerce landscape with the API-first philosophy. This function opens up a world of possibilities for how you manage and control your store. This feature will allow you to use BetterCommerce without any technical or development limitations.
B2B Commerce Functions
BetterCommerce offers many functions to help you grow your wholesale business. These include custom pricing management, corporate account management and the ability to accept multiple payment options, including offline payment.
Artificial Intelligence Capability
BetterCommerce stands out among its competitors because of its artificial intelligence. These AI functions will allow you to provide a better customer experience and save money on labor. They can also make predictions, computations and take decisions to help boost your business' growth.
Analytics and Marketing
This solution offers business analytics that will help you grow your business, such as alerts, scheduled reports, and real-time performance analysis specifically designed for eCommerce.
It can also help you market your products and services. BetterCommerce provides a rich toolkit that can help you increase web traffic and boost sales. This eCommerce solution is unique in that it provides advanced conversion and marketing tools to accelerate business growth. Their merchandising tools, which seamlessly align adverts and content with goods, can boost your marketing campaigns.
You can even use their insights to help you deliver campaigns when they are most relevant. Access to customer insights allows you to create personalized ads using real-time data. They combine a behavioral analysis with an integrated analysis to provide customer insights.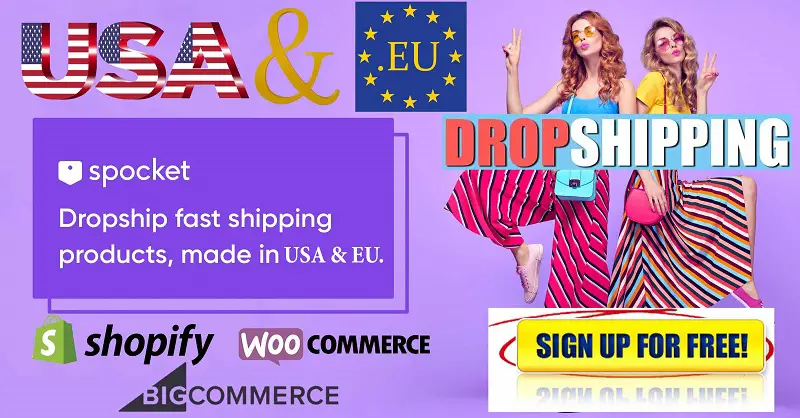 Mobile App
Mobile phones are today's most popular shopping medium. Mobile apps are not always easy to use, so shoppers might choose to switch brands or stop shopping with a brand. BetterCommerce offers white-labeled iOS applications and its customizable source code to address this problem. You can easily customize the mobile app's look and add new dimensions to your offers.
Enhanced Business Functions (Integrated OMS and PIM)
BetterCommerce lets you build an eCommerce store that exceeds limitations. It also offers powerful business functions like automated order fulfillment, multi-channel shipping inventory, order and inventory accuracy in all channels. A PIM (Product Information Management), feature allows you to create rich product information and an OMS function to track and ship your fulfillment. All this is possible through headless and composable eCommerce that allows you to keep your eCommerce building dynamic and flexible.
These two will be our focus (OMS and PIM)
PIM (Product Information Management).
BetterCommerce has more than 80 features to help you manage your product information. These features include:
Enhanced Product Data Organization and Enrichment
This allows you to import directly from Excel CSV files and link to your ERP to create your central product repository. This feature allows you to enrich your product data by adding rich content video links and unlimited images.
Product Data Unification
This feature allows you to have unified data across all your teams and allow you to sell your offers anywhere, anytime. Your product catalog can be shared with downstream and upstream partners.
Integrated Visual Merchandising Tools
This function allows you to modify your product display for aesthetic purposes or in accordance with your business' Key Performance Index. This can all be done using a simple drag-and-drop function.
Central Product Repository
You can easily translate and adapt product information to meet international standards and market requirements using the central product repository.
Extended Custom Attributes
This PIM capability allows you to extend product attributes based on product categories. It can be used to provide relevant product data to customers and enable your merchandising staff to effectively manage product information.
Multilingual Content Management
This allows you to control rich multi-lingual content, meta information and product reviews from within the PIM.
n-level Product Classification
BetterCommerce's PIM allows you to create n-level categories to design category landing pages.
Unlimited Variants
Unlimited variants can be created and maintained at SKU-level inventory and content. This makes data management easier for your team.
These are just a few of the many features that the PMI function offers, such as personalized bundles and bundle products, lookbooks, and others.
OMS (Order Management System).
BetterCommerce provides an OMS app for multi-channel shipping, stock and order management. This ensures that you can unify all order lifecycles and maximize revenue opportunities. The OMS function includes:
Multichannel Shipping Orders and Inventory
You can automate and streamline order fulfillment inventory, warehouse, logistics, and everything else. You can also integrate more than 20 couriers, including FedEx, Royal Mail and DP Hermes.
Accurate Inventory for All Channels
This will allow you to have real-time inventory sync across all sales channels. You can even see all of your stock from any location.
Paperless Warehouse
OMS functions provide a mobile app that allows you to keep track of goods received, picked-pack shipped, put away and the return process. Your warehouse operations will be more efficient and automated.
Smart Routing
Orders will automatically be routed to the best delivery location based upon the destination postcode. This reduces shipping costs and time.
Stock Valuation
The current stock value is one of the most difficult things to determine when starting a business. BetterCommerce allows you to see a clear comparison between your stock value and the cost of goods sold.
Loyalty Program Functions
One of the most important aspects of eCommerce business growth is customer loyalty. BetterCommerce offers a membership function that lets you offer tiered and paid memberships to increase customer loyalty and lifetime value.
You can offer discounts or promotions to certain customer segments using BetterCommerce's artificial intelligence-driven capabilities. This includes the RFM algorithm.
Prebuilt Templates
This solution allows you to launch an eCommerce store quickly as it comes with a pre-built storefront that includes every feature.
Subscription-based Capability
BetterCommerce offers a subscription module which allows you to offer flexible subscription models to customers, which can help in increasing customer loyalty.
Sell on Other Marketplaces
BetterCommerce allows you to sell on multiple marketplaces like Amazon and eBay from one platform. BetterCommerce will allow you to access your data and transfer it to any connected marketplace.
In-store sales
Ecommerce is more than just selling online and fulfilling orders. You can connect your POS to your physical store and enhance your in-store experience. BetterCommerce's API first headless philosophy allows you to provide an omnichannel experience for mobile, online, and in-store. Connect your POS to get a 360 view of your customer. This implies a connection for data such as online transactions and behavior. To increase customer engagement, you can connect all channels.
Product Functions
BetterCommerce makes it easy to increase your conversion rate and provide personalized product recommendations. You can easily drag-and-drop your stock and pricing settings.
BetterCommerce Review – Customer Support
The BetterCommerce solution offers a number of benefits, including expert support. You will be supported throughout the entire project (from when you launch your store to answering technical questions to advice about advertising on different platforms to query resolutions) by the brand. If required, they can even provide support after your website launches.
BetterCommerce offers technology companies system integrations as well as a network of digital agencies to help them deliver flexible and powerful eCommerce solutions. They are available to assist you at any stage of your eCommerce journey: from the beginning of your project through the launch process and beyond.
Pricing
BetterCommerce has a unique pricing structure with no fixed prices. Access to the service costs are completely customizable. The only thing you need to do is choose the module that best suits your needs and fill out the form. They'll then contact you about the cost.
BetterCommerce Pros & Cons
Each solution, no matter how good it is, has its pros and con. In this BetterCommerce review, we will be looking at several of these.
Pros
BetterCommerce makes it possible to manage multiple stores from one location, and even share content between them.
Depending on where your audience is located, you can offer multiple currencies.
This solution gives you AI capabilities that enable seamless customer service.
BetterCommerce offers omnichannel functions that allow you to sync data across multiple channels, including mobile, in-store and website.
These features are not only useful for creating and designing an eCommerce store, but also allow you to increase your business's sales, enhance customer service, and much more.
This solution is flexible and easily customizable.
Cons
BetterCommerce has a pricing structure that can be customized. The custom quote feature might be an issue for brands who need to have a clear pricing structure for budget allocation.
There are so many options in the commerce solution that it can be confusing for beginners.
You will need some technical knowledge to customize their API in depth.
Because of all its features and functions, BetterCommerce can be difficult for beginners.
Frequently Asked Questions (FAQs).
Are there third-party apps that can be used to enhance my website's capabilities?
Yes. You can include services such as payment processes, maps and shipping without needing to code.
What does BetterCommerce cost?
They are designed to fit the needs of your business.
Is BetterCommerce charging additional payment gateway fees?
The fees for payment gateways are not part of the order price.
Can Bulk Data Migration be supported by BetterCommerce?
Yes, the platform allows bulk imports. With AI, it maps data to brands and categories.
BetterCommerce Conclusion
BetterCommerce is different from other eCommerce platforms in many ways. It offers an open API, which allows you to personalize your store in any way you like. You can also get a customized quote depending on your business size and specific requirements. There is no fixed pricing structure. It doesn't just provide a platform for you to build your store, but also offers sufficient functions to support business growth. BetterCommerce is unique because of these features. Is this right for you?
Verdict
BetterCommerce is a great choice for small businesses that want to have full control over their stores and also need other functions to help them grow their business. Small businesses may not find this the most suitable option as some of the features can be too overwhelming.