Reading Time:
5
minutes
Are you looking to expand your online store's reach by embedding a Shopify buy button on your Wix website? If so, you're in luck! The integration of the Shopify Buy Button with platforms like Wix has revolutionized the way e-commerce businesses operate.
With this feature, customers can easily purchase products from your online store without leaving your Wix website. In this blog post, we'll explore everything you need to know about using the Shopify Buy Button on Wix and its pros and cons. So let's dive right in!
What is the Shopify Buy Button?
The Shopify Buy Button is a game-changer for businesses looking to expand their e-commerce presence. It's a feature that lets you sell products directly on your website, blog or social media using the Shopify platform. With the button, customers can purchase items from your online store without ever having to leave your site.

The Shopify Buy Button allows you to embed product listings and checkout functionality into any website, including Wix. This means that instead of creating an entirely new storefront, you can create individual product pages and place them anywhere on the web.

One of the best things about this feature is its flexibility. You can customize everything from the look of the button itself to how it behaves when clicked by customers. Additionally, sellers have access to robust analytics so they can track sales data and make informed decisions about their business strategies.

In short, if you're looking for a way to streamline customer purchasing experiences while increasing conversions rates on your Wix website or other platforms then incorporating The Shopify Buy Button may be just what you need!
Can I Use the Shopify Buy Button on Wix?
Are you a Wix user who wants to use the Shopify Buy Button? The answer is yes, you can! The Shopify Buy Button allows users to sell products directly on their website or blog. Using the Buy Button eliminates the need for customers to be redirected to an external platform when making purchases.

Fortunately, even if you're using Wix, integrating this feature onto your website is simple and easy. All you need to do is embed the code snippet provided by Shopify onto your desired page on Wix. Once embedded, your customers will be able to purchase items through your online store without ever leaving your website.

However, despite its convenience and simplicity of integration, there are some potential downsides that come with using this button on a third-party platform like Wix. For instance, customization options may be limited compared to those available for native platforms such as Shopify itself. Additionally, managing orders and customer information may become more cumbersome if not integrated properly.

If used correctly and thoughtfully considered in light of its benefits and drawbacks – utilizing the Shopify Buy Button within a Wix site can provide significant advantages for small businesses looking for seamless e-commerce solutions.
How to Use the Shopify Buy Button on Wix
Using the Shopify Buy Button on Wix is possible and relatively easy. To get started, you'll need to have a Shopify account with products listed in your store. Once that's set up, follow these steps:

1. Install the Shopify Buy Button sales channel from the Wix App Market.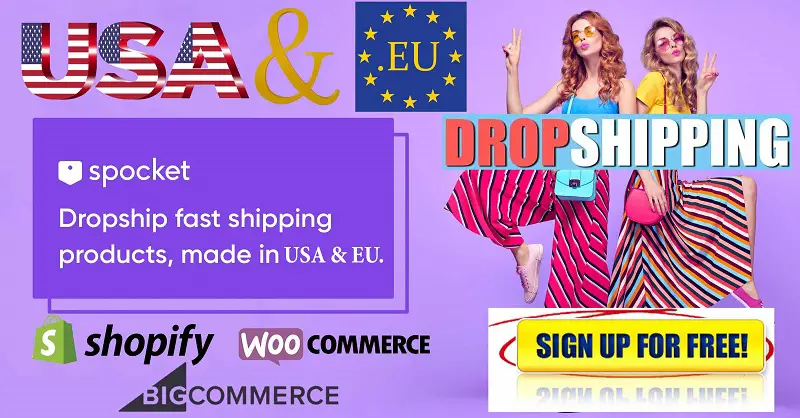 2. Connect your Shopify account by entering your shop name and API key.
3. Choose which product(s) you want to sell on your Wix site using the Buy Button.
4. Customize the button design to fit with your website's theme and branding.
5. Copy and paste the embed code for each product into your desired page or post on Wix.

It's important to note that while this feature does allow you to sell products from Shopify on a Wix website, it doesn't integrate fully with all of Wix's e-commerce features like their shopping cart system or checkout process.

However, if you're looking for a simple way to add products from an existing Shopify store onto a Wix site without having to rebuild everything from scratch, then using the Buy Button is definitely worth considering!
Pros and Cons of Using the Shopify Buy Button on Wix
Using the Shopify Buy Button on Wix can have its benefits and drawbacks. Here are some pros and cons to consider before integrating it into your website.

Pros:
Firstly, the Shopify Buy Button allows you to sell products directly from your Wix website without having to migrate all of your content over to Shopify. This means that you can keep using Wix's website builder while still enjoying the benefits of a powerful ecommerce platform like Shopify.
Secondly, if you already have an existing store on Shopify, the integration with Wix is seamless and easy since both platforms work well together.
Using the Shopify Buy Button provides access to a range of features such as abandoned cart recovery and customer profiles that can help boost sales.

Cons:
One major drawback is that when customers click on the buy button they are directed away from your site onto a separate checkout page hosted by Shopify. This creates inconsistency in user experience which could potentially hurt conversion rates. 
Another potential issue is limited customization options for product pages since they will be displayed through the embedded code snippet provided by Shopify rather than being fully integrated into Wix's design system.
There may also be added transaction fees from both platforms when processing payments.

While there are certainly advantages and disadvantages associated with using the Shopify Buy Button on Wix websites – it ultimately depends on what works best for your business needs!
Shopify Buy Button Alternatives for Wix
While the Shopify Buy Button is a great option for those looking to sell their products on Wix, it's not the only choice available. Fortunately, there are several other alternatives that you can consider.

One such alternative is Ecwid. This ecommerce platform allows you to add an online store to your Wix website in just a few clicks. It also offers features like inventory management and shipping calculators.

Another option is Selz. This platform lets you create an online store and embed it directly into your Wix site. It also includes tools for social media selling and email marketing.

If you're looking for something more budget-friendly, Gumroad might be worth considering. While it doesn't offer as many features as some of the other options on this list, its simplicity makes it easy to use and affordable.

If you're willing to put in a bit more work upfront, WooCommerce could be a good fit for your needs. While this plugin requires a WordPress installation (which means moving away from Wix), it offers unparalleled flexibility when it comes to customization and functionality.

Ultimately, the right ecommerce solution will depend on your specific needs and goals. Take some time to research these alternatives (and any others that catch your eye) before making a final decision!
Conclusion
The Shopify Buy Button is an excellent option for online store owners who want to sell their products on different platforms. Wix users can easily integrate this feature into their website and allow customers to purchase products directly from them without leaving the site.

However, it's essential to keep in mind that using a third-party app like the Shopify Buy Button may not be suitable for everyone. It's crucial to weigh the pros and cons of integrating it into your Wix website before making a final decision.

If you're looking for an easy way to add eCommerce functionality to your Wix site, then the Shopify Buy Button is definitely worth considering!