Reading Time:
8
minutes
The short answer is yes. Many do.
Longer answer:
First, separate the platform and the business model. Shopify is often equated with drop shipping because of its low entry barrier, both in terms of technical and cost. It is very simple to use. It's also very easy to list AliExpress products on Shopify (more details later).
However, there are many other platforms that could be used as a base to drop ship businesses such as BigCommerce or Magento.
Dropshipping is now a viable business model that can generate enough profit to support a comfortable living wage.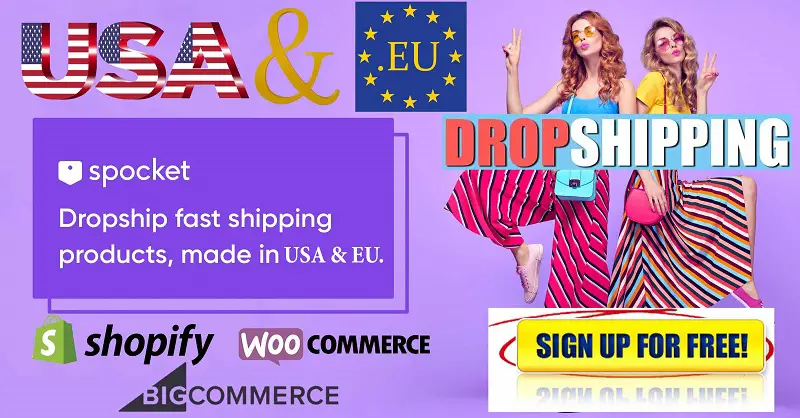 Let's say your target living wage is $10K per monthly. This would be quite comfortable for many people. Below, I will show you how to get there using two drop shipping methods.
I have had the opportunity to coach 200 drop-ship business owners one-on-one. Here are my observations.
These are the mistakes people make with drop shipping, and why dropshipping is so unsuccessful for many.
They think it's simple (this myth is propagated by many less-than-scrupulous online courses).
They believe you don't require capital to succeed
They don't realize that they are actually running a marketing company.
They don't have the time or the motivation to learn the best marketing techniques for the products they are trying to sell.
They don't know which products to choose to drop ship with.
This is a general overview of what you should know to make $10K per month with drop shipping.
Product and niche (market) selection
Web design intermediate (could be externally outsourced).
Basic copywriting for sales
Customer service (could also be outsourced).
How to choose the right marketing channels (e.g. Google Adwords and Facebook Ads. Instagram
Profitable sales with any of the marketing channels available to you.
A small amount of capital is necessary if you plan to generate most of your website traffic via paid traffic sources such as Facebook Ads or Google Adwords. Although it is possible, I have only seen it done with very few.
Points 5 and 6 are where most people fail. You need to have a solid understanding of how to run Facebook Ads to effectively market your products. You will fail if you don't.
Here are two dropshipping models that you can use in 2017: Here's a brief overview.
Dropshipping with local suppliers: High Value
This involves finding a niche market and a set of products to be sold in that country. You should aim to sell products for at least $500 USD.
One example is that I would like to sell wine coolers to wine enthusiasts in the United States.
Here's an example.
There are many wine refrigerators that are inexpensive, but the average price is around $1000 USD.
I would source my products only from wine fridge suppliers based in the US. Only wine lovers living in the US would be my target market.
These products would be promoted using Google Adwords and Facebook. Organic traffic (SEO), email, and Google Adwords are all options.
I will be able generate sales at $50 or less if I know what I'm doing (this includes transaction and platform fees).
Dropshipping has a 30% average gross profit margin.
If I sell the product for $1000, I will buy it at $700. The $50 cost of the sale is subtracted and I have $250. This equation could vary depending on whether or not you offer free shipping.
If I sell 250 bottles per day, I will need to sell 40 wine refrigerators to make $10K per month. That's about 1.3 bottles per day. It's not difficult.
Remember that wine fridges can sell for as high as $3K+, so I may need to sell less units per month if I want to sell them.
This model is one I use and have seen others succeed. It's also something I have seen many people fail at.
Dropshipping at a Low Price
Low value dropshipping is the second type of drop shipping, which could bring in $10K per month.
This is the most talked about method at the moment, and most people associate it with Shopify or drop shipping.
This method allows you to select products from the impulse buy zone. Perhaps $20-40 USD. This is a price that most people don't have to think about.
It is important to source these products at a low price in order to maximize your profit margin.
This is why AliExpress allows you to connect with Chinese manufacturers.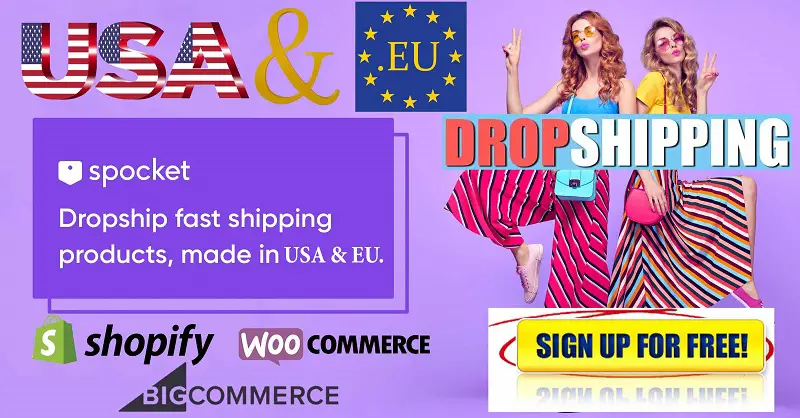 As I mentioned, Shopify is very popular among people who operate this model. It is easy to add AliExpress products to your Shopify store by using Oberlo, an app.
This model allows you to buy a product at $4USD and then sell it at $25USD, with no shipping costs from China to your customer.
Your goal is to get customers at a price that makes you a profit of $21USD.
These little hip bags might be sold.
The process would be similar to high-value drop shipping. Identify your target audience and market to them based upon their interest.
These four factors are crucial for making dropshipping a success.
Identify your target audience and their interests.
It is important to choose the right product for your target audience. Many products are poor quality and are being sold to the grave.
It is possible to get traffic at the right rate. To market your products, it is common to use Instagram/Facebook. If you are able to understand these platforms, you will only be able to achieve success. It takes practice, time and some money to do this.
Upselling is a way to get more from each customer. This could be done onsite or by email.
This example shows me how to make at least $8 per sale.
To make $10K, I would need to sell 1250 products per month if I were to only be selling this item. Although it sounds like a lot, I would not be selling just one product. I would offer a variety of upsells to increase the order value.
These are only a few of the many explanations I have given. Dropshipping is a complex business model that requires a lot more.
Dropshipping is possible, and it can be done well. Like every business model, more people will fail to succeed than succeed.
Many people like to shout that dropshipping is dead. They are wrong.
Let me clarify: I have owned and operated my own dropshipping business for the past 4 years, in addition to coaching dropshipping entrepreneurs.
I hope you find this helpful.
Yes.
Outsourcing is a strategy for production network executives. The retailer doesn't need to worry about stock but can provide details such as transportation details and client requests to the provider. The provider then sends the products directly to the customer. Retailers also benefit from the distinction between retail and discount prices.
It can be seen on the Shopify store activity. Shopify stores don't need to stockpile and don't need to manage their own package conveyance. The provider acts as a mediator between the provider and the purchaser. The provider will then get the requested data. Dropshipping allows you to focus on your sales and exploring how to expand your business. Venders don't have to manage stock, coordinations, and other connections.
There is no compelling reason for a low limit on the number of items you can store in an item store network. You can sell any item, load up or send orders quickly. There is no compelling reason to spend too much cash. Shopify merchants don't need to invest a lot in stock to open a Shopify store. This avoids the risk of cross-line internet businesses spending a lot of money to buy stock, and creating stock excess.
Vending is a simple task. They just need to open Shopify stores at their workplace or home. The monthly cost of executive is $100. There is no compelling reason to buy and sell items in advance. However, you can provide a sequence of items to your clients and clients can request delivery.
It is clear that the answer to this question is yes. Drop shipping is how they make their living.
Shopify, a Canadian ecommerce software developer, was founded in Ottawa by Tobias Luke. Its service software Shopify can be used for cross-border E-Commerce to create independent stations. Users can also use different themes/templates to make their own online stores for a fee.
Dropshipping is an option in supply chain management. The retailer does not have to keep merchandise inventory. Instead, they can give the customer's order and shipping details to their supplier and then the supplier will ship the goods directly to the customer. Retailers earn the difference in wholesale and retail prices. To put it in context, dropshipping is an operation model. Shopify sellers can open a Shopify store and it will be used. Shopify stores don't need to reserve inventory and don't need their own package delivery. The supplier will deliver the goods after receiving the buyer's order. Dropshipping allows sellers to concentrate on marketing and researching how to increase sales.
Dropshipping is a way for them to make money. While this method is a great option, it also comes with risks. These are important to know if you plan on starting a business.
Yes, you can make a living from it and you may be able to make enough money in a few months to last a decade.
Listen to the right people and you will be able to achieve your goals.
Many people will offer their courses for as low as $997, $2000 or $3000.
Do not buy from them to reach the top.
Turbocourses allows you to access the same courses for free.
All that is required are skills, dedication, and hard work.
Dropshipping can be a viable business that allows you to earn enough money to support your family.
They can make upwards of five figures per month in net profits. You can see data about how much dropshipping shops are making by visiting our dropshipping marketplace.
This should be enough to confirm that they are capable of succeeding.
It doesn't necessarily mean that dropshipping is easy, or that every dropshipping shop will make a profit.
Dropshipping is a popular online business model due to its low startup cost and ease of setup. Dropshipping has been tried by many people and many "gurus" have attempted to sell them courses that don't support their claims.
There are many good courses, but also many that don't. Dropshipping is unfortunately a bad practice.
Be prepared to work hard if you want to open a store. It can be hard work to get a store up and running. It can be very rewarding if it is a success.
Shopify drop-shipping can make you money. You can set up a drop shipping business that is profitable enough to be your only source of income. It must be set up correctly, just like any other entrepreneurial venture. It is important to carefully consider your product type, drop-shipping partner, and marketing strategy.
Drop-shipping has brought a new era to the eCommerce market. This is primarily because it has disrupted traditional manufacturing processes. The upfront costs for a business owner, especially in the case print on-demand are very low. Because the product is created only after an order has been placed — and by a third-party. This allows shop owners to be more creative and more accessible. To get started, you don't need a lot of capital. An internet connection and a laptop are all you need to start an eCommerce shop.
Shopify is a great place to start if you're new to eCommerce. Shopify is the most popular eCommerce platform. While there are many robust platforms that can be used to support profitable businesses, Shopify is unique because of its simplicity. You can set up a store in less than 24 hours. However, having a shop and making enough money to live off of it are two different things.
These are the elements that will make Shopify dropshipping a success.
Shopify plugins are available that can be used to support your business model. Your drop-shipping partner will do most of the work for your business. Shopify allows you to choose your drop-shipping partner. There are also a variety of add-ons available that can help with every aspect of your business, from marketing to payment processing.
Your business will be successful in marketing. There is no barrier to entry for this type of store. Many people are doing the same thing you are. It is important to be unique among the crowd. This means that you must master a digital marketing avenue that suits you products.
Establish customer service channels. You should have considered how customers can contact you about your product. You must make your customers happy.
If you have product ideas and are committed to building the digital infrastructure that will make your business successful, it is worth setting up a drop shipping business. You must trust them as they will be your manufacturing and delivery teams.
Let me close with a personal note. After looking at many options, I decided on print-on demand as the best basis for my business. I have been amazed by what entrepreneurs can achieve using our service.
Best of luck!