Reading Time:
5
minutes
CJDropshipping to Shopify
CJDropshipping quickly rose to prominence as a Chinese dropshipping provider. They have 8 international warehouses and over 400,000 products. They also offer white label and print-on-demand services. They offer dropshipping that is flexible, reliable, and profitable.
FREE US Warehouse Inventory
CJDropshipping provides USA warehouse fulfillment centers for fast, secure and reliable delivery to your customers. They have items in stock so that they can process orders within 24 hours. They ship via USPS within 2-5 days from their US warehouse. Only pay the shipping costs.
There are a lot of products to choose from
CJDropshipping has a wide range of products because it works with hundreds of factories. More than 400,000 products are available. There are many suppliers that can supply products for every niche. You can reduce your competition by working with so many suppliers.
Sourcing & Negotiating
CJDropshipping offers the opportunity to source products per request, which is a big plus. You can send a sourcing request directly to CJ APP if you don't find the product you are looking for, and they will provide a quotation within 24 hours.
Professional Videos & Images For Your Store
Dropshippers don't have their own stock so it can sometimes be difficult to get good photos and videos. To communicate the product's message to the public, you need to create great videos. Amazing product images and videos can help you increase sales. CJDropshipping is able to fulfill this for you.
Print-On-Demand for Thousands of Products
With Printful's print-on-demand solution, you can sell custom-designed products through your dropshipping shop. Support is available for thousands of printable products. You can make your designs come alive and/or offer design solutions for your customers.
White Label – Branding
This is a great advantage! You can design and personalize products with white labels. This will make your business grow tremendously.
Multiple Products in One Package
Dropshipping multiple products from one supplier can be a hassle. CJDropshipping makes this a non-issue as all products are shipped in one package. There is no need to worry about shipping separate packages or different arrival dates for buyers.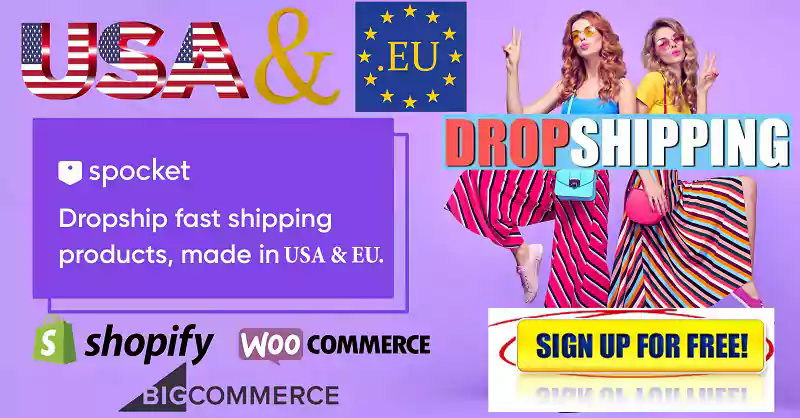 Step By Step Explanation
AutoDS allows you to link your Shopify store with AutoDS
After you have registered your account, add your shop using the top menu. Follow the instructions on screen to link your Shopify store to AutoDS. The process is easy.
Locate Products to Sell & Create Drafts
To import product drafts, create them. CJDropshipping allows you to create product drafts and import them using our AutoDS Helper extension. These products will be available on your drafts page, where you can edit them and import them to your store.
Optimize and Prepare Your Products
Our system makes it easy to optimize your product draft. Edit the title, description, variations, images and price. Click "Import" once you are done. You can add to your Shopify store directly or schedule an import at a particular time and date.
Stock & Price Monitoring
AutoDS will monitor any products imported from CJDropshipping, and look for price or stock changes. AutoDS will adjust to any changes and sync them to your Shopify store. AutoDS calculates shipping costs if applicable and adds them to your final price.
You can save time on order fulfillment
The AutoDS Chrome extension allows you to upgrade your manual order fulfillment. Our Helper extension allows you to easily copy-paste addresses from AutoDS to CJDropshipping with just a click.
Enjoy Your Freedom!
AutoDS saves you countless hours in product optimization, import automation, and an automated 100% ordering system. You can enjoy more time. This allows you to spend more time doing the things that are most important, such as spending time with family and growing your online business.
CJDropshipping To Shopify Key Features
A huge variety of Bulk Changes and Filters available
AutoDS allows you to choose from over 20 filters that can be run on your Shopify store. This will allow you to better understand the state of your Shopify store. You can perform bulk operations on any filter that will fix or increase your store's profits.
Pricing Optimization Features
AutoDS will round up your prices to 99, increase them if you sell well, or decrease them if they stop selling.
Stock & Price Monitoring
You don't need to worry about stock changes or prices on the supplier's website. AutoDS will take the product out of stock at your supplier's site and make it available in your store. AutoDS will adjust the price for your store based on the profit margin if your supplier changes the price of the product.
Support for Variations
AutoDS supports variation uploads from CJDropshipping. This means that you can grab all the variations and upload them to your Shopify store.
Automatic Shipping Price Calculation
AutoDS calculates shipping costs for products without free shipping.
CJDropshipping Shopify APP Review
Just a few clicks and you can import products into your store
Free product sourcing service and thousands of POD products
Source directly from Taobao and 1688
CJDropshipping Service
You can easily list and source any product into your store, usually at a lower price than Aliexpress and with thousands of POD products available
Easy order fulfillment service. Everything automatically syncs to your stores. CSV orders also available.
Shipping from the US warehouse to your US customers is as fast as possible.
Available brand packaging and insert, quality control before dispatching, almost 1 by 1.
You can track your orders at any time and get a delivery analysis
Your team is working alongside you and your team, with almost 24/7 online support
How to Use CJDropshipping App
Easy Import Products: You can import drop shipping products directly from our marketplace. Once you have found the product that you wish to import, click on the LIST button to modify the price. The product will be available in your store.
Connect Existing Products: Connect products that you already sell to CJ App. Only orders are generated if products have been linked from your store to CJ's. Our system will automatically import orders from your store and you do not need to change your listing.
We will conceal your business secrets once you have top-selling products that are only yours. We won't tell other customers about the products or the sales.
Post Sourcing requests: If the product is not listed in our APP, we can send you a sourcing request. Once the sourcing process has been completed successfully, you will be able list the product or link it.
Automated Fulfillment of Orders: To ship a product directly to your customer, click on "Add to Cart" to confirm the order. CJDropshipping handles everything else.
Bulk DropShipping Orders via EXCEL, COPY, and PASTE: If you prefer Excel or CSV orders models, you can still use the Import Excel Orders button. There will be two options: upload EXCEL, COPY, and PASTE. You can download tracking numbers at any time.
CJDropshipping and US Warehouse Shipping allow you to pre-order inventory. This will increase your order processing speed. We can ship stocked products as quickly as possible. Order inventory of hot products at a discounted price. We also have our own warehouse in the USA for order processing.
Shipping Cost Calculation and Tracking: A free tool that calculates shipping costs for all available shipping methods. Track your orders at all times to determine where they are and perform a delivery analysis.
How to Import Reviews from CJdropshipping to Shopify?
This tutorial will walk you through the steps to import reviews into your Shopify store.
The Main Steps
1. Login to Shopify admin and install Product Reviews (App).
2. CJ Platform Export Reviews (maximum 10,000 reviews for a product);
3. Modify Reviews CSV File
4. Shopify Store – Import Reviews (CSV File)
These are the General Steps
1. Log in to Shopify and search for Product reviews from the Shopify app store. Click "Add App".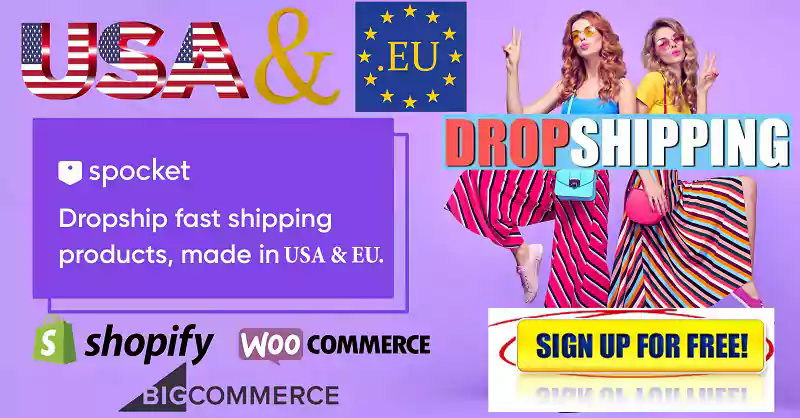 2. CJ Platform – Export Reviews
a. To export reviews, click on "Review" if the reviews are visible on the product page.
b. Contact the online agent if you don't find a review. They will check for reviews and import them for you. You can also submit a review request in the Comment section. We will assist you with updating them.
3. Modify Reviews CSV file. Please enter the product name under the "product_handle" column in your Shopify store. The product URL can be used to find the name. Here you can filter the ratings.
4. Click "Import Reviews" to upload the modified CSV file to your Shopify Store. Make sure you tick "Import using month/day/year format".
5. Imported success. Your store will have reviews.