Reading Time:
5
minutes
Directory listings can be an effective way of building vibrant communities and cultivating a sense of loyalty and value within them. From providing listings of restaurants in town, to offering hobbyist products at competitive prices – directory pages serve as one-stop resource centers that foster lasting connections between members.
Optimizing directory listings for search engines is essential to providing users with an accessible experience and improving user satisfaction. Doing this ensures that their listings can easily be located and increases user experience.
List Pages
No matter your skill level or experience level, Squarespace provides various ways to help you create directories. Use List Pages and Index Pages or develop custom coded ones if that suits your needs best.
Once your directory website is up and running, the next step should be populating it with listings. While this step can be time-consuming, it is an integral component to increasing traffic and visibility on the web.
As part of your process to simplify listing creation and ensure consistency across pages, consider developing templates for every listing type. After creating one, share it with others for feedback and make changes as needed.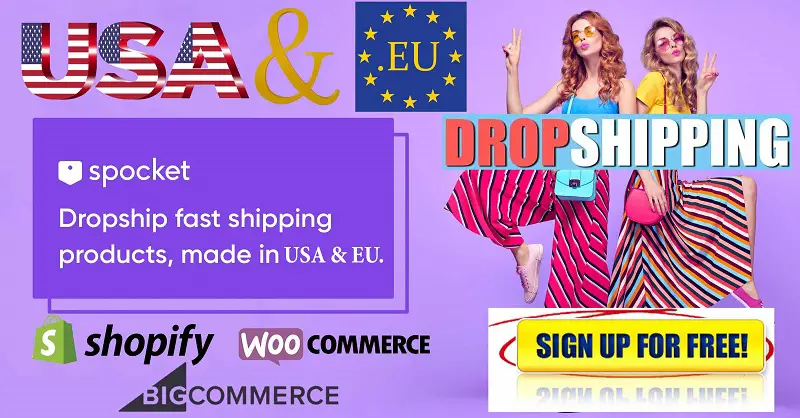 Add social media sharing buttons to your directory site and encourage visitors to share their favorite listings and reviews across their various accounts, increasing its visibility and reaching.
Another effective strategy for increasing website traffic is optimizing it for search engines, including adding relevant keywords into titles and descriptions. Remember that search engine optimization is an ongoing process; keep an eye on your site using tools such as Google PageSpeed Insights or GTmetrix to monitor its performance.
Do not forget to add links in your directory that lead to other sites within your niche. This will enable visitors to easily locate what they're seeking and build trust in your website. If creating links is outside your comfort zone, there are various free link-building services that can help quickly build them for you.
Index Pages
Squarespace provides some handy tools for organizing content and guiding visitors around your website, with two of the most beneficial being Folders and Index Pages. Folders create organizational structures for how related pages should be grouped together while Index Pages visually display collections of pages in an easy to digest fashion.
To create an Index Page in Squarespace, login and navigate to the page you would like to transform into one. In the top-right corner, click the + icon and choose "Index Page" from the Page Options list; this will take you directly into the Index Page editor where you can begin creating Index Page sections.
Index Pages can be configured in one of three ways. Stacked Style – Each page in an index creates its own section on a single scrolling page that stacks vertically like an accordion-folded pamphlet, making for quick scrolling through of large amounts of information while keeping its look and feel consistent.
Grid Style – Each page in an index displays as a thumbnail on a grid, and visitors can click each thumbnail to open up its larger version on another page. This method of presentation can be great way of showcasing a portfolio or collection of work.
Slideshow Style – Each index page presents an entire background image, with content overlaid on top. When visitors hover their cursor over an Index Page section, its title will become visible and clicking will bring them directly to that Page on your website.
If you want to change the appearance of an individual Index Page section, custom code may be the way. To implement it, navigate to the Advanced tab in Index page settings (not page's settings) and enter your code under "Section Style Designation," as shown below.
Once complete, be sure to save your changes. At that point, it is time to publish and add your Index Page to the navigation of your website – with drag-and-drop sections for reorganizing purposes on its Index Page.
Subpages
Building a directory website requires creating a clear hierarchy of pages. This makes it easier for visitors to navigate your site and understand the relationships among different content items, while creating an orderly structure also makes optimizing it for search engines simpler – subpages are an ideal way to do this! Using either List Pages or Index Pages feature, it's easy to make an nested page which helps visitors locate what they need on your website.
To create a subpage, hover your cursor over a primary page in your navigation bar and click the "+" icon. From the list of options that appears, choose Index Page so your new subpage won't become visible until its time to go live.
Once you've created a subpage, be sure to edit its page settings to customize its URL slug, SEO description, and other metadata. In addition, edit its layout and style settings so it fits with the rest of your site's design.
Subpages not only help your site become more organized, they can also improve user experience by decreasing the amount of clicks needed to find information they require. By giving visitors easy access to what they're searching for, subpages increase engagement and the chance of converting visitors into customers.
GeoDirectory is the perfect solution whether you want to add staff bios or create a full online directory. Our templates are optimized for SEO, feature enhanced directory functionality and include our 24/7 support team who are always on hand for any questions that arise during development of an online directory. Get in touch now if you're ready to begin building it online.
Folders
Establishing a directory website can be an excellent way to generate passive income while helping your target audience find businesses and services they require. Before getting started, however, it's essential that you identify your niche and content curating needs, then begin. A key element of any successful directory site lies in making navigation effortless for visitors so they find what they are searching for quickly – this will increase visitor retention while simultaneously improving SEO visibility and Google Page Rank visibility.
Folders can help your visitors easily locate what they're searching for while making updates and maintenance simpler for you. In addition, using folders will enable you to create drop-down menus with easy navigation features.
One popular approach for doing this is creating a page listing all of your folders, then linking this page with your navigation menu. This allows visitors to easily access them with one click while making managing your site simpler for yourself.
Create a nested folder by clicking the arrow icon next to any page and choosing "Nest Folder." This will create a subfolder within its parent folder containing that particular page; additional folders can then be added within this nested page to organize your content further.
Many Squarespace templates feature folders in their navigation with a background color that can be altered through a Style Editor tweak, changing all folders at once or possibly other elements on your site as well.
If you're building directory websites for clients, it is crucial that they understand Squarespace's restrictions when it comes to moving content between pages and folders. Although Squarespace provides an excellent platform for developing websites, certain restrictions can become annoying for users; content cannot be moved between different sites easily while pages cannot be disabled or deleted from being displayed on pages.