Reading Time:
6
minutes
Dropshipping orders can be fulfilled by connecting your Shopify store to an ERP system. It is inefficient to get the details of drop shipping orders in CSV format from drop shipping owners.
The Dianxiaomi Shopify ERP system is a great way to save time. It's easy to track the shipment orders, inventory, and orders.
Dianxiaomi is an enterprise resource planner that provides one-stop service for Chinese e-commerce sellers. It also offers services for selling on cross-border eCommerce platforms.
It helps to manage inventory and order management. This ensures that stock is always available. It can also assist with customer relations and accounting. This will help you retain customers by keeping them happy.
You can also monitor your entire procurement process with Docking 1688 support. The app also supports product publication.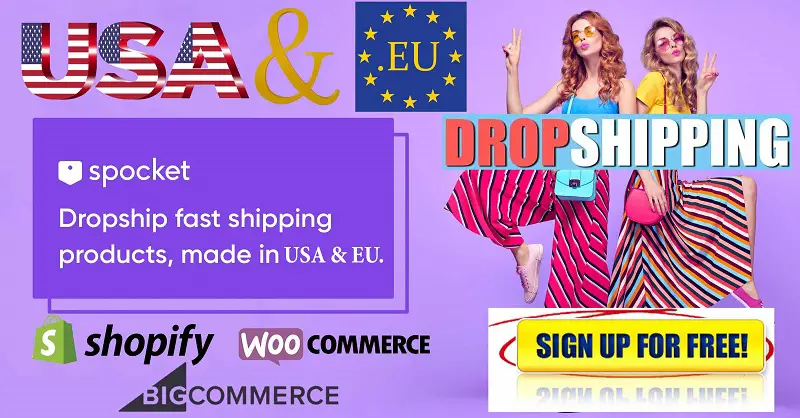 Highlights of Dianxiaomi's App:
It allows Chinese sellers to quickly process orders.
It uses the best logistic companies to ensure automatic distribution.
Keep your eyes open! This app allows you to keep track of all your orders.
By integrating the Dianxiaomi App to Shopify, you can easily get Drop Shipping fulfillment. All orders placed in this ERP will be displayed at the same moment. This app supports more than 500 logistical elements and allows for quick order processing. The App allows you to easily complete your order within 48 hours.
This app has many perks. One is that a Dianxiaomi Shopify App can be integrated seamlessly to save money on subscriptions. It can also save time because you only need one system.
Do you need help to integrate Dianxiaomi with Shopify?
Shopify integration specialists. We are experts in creating Shopify integrations that link your storefront to a variety of third-party applications and systems. We integrate your storefront to ERP and CRM systems, payment gateways and shipping providers, as well as marketplaces and other third-party apps, for improved functionality and seamless operation.
After the Dianxiaomi app integration is complete, all tracking numbers can be uploaded to Shopify in one click. For easier business analysis, we can configure and set up options for a weekly or monthly order status report.
We know that dropshipping is complicated. You want to make it easier, increase your profits, simplify your process and improve your bottom line. HulkApps' Dianxiaomi Shopify App Integration service has been specifically designed to assist you in achieving these goals.
The Dianxiaomi Shopify App allows you to say no to CSV order sheets and automate your order process.
Shopify is used by thousands of eCommerce stores. Shopify integrates with Dianxiaomi Shopify app integration so that you can spend more time creating exciting products and less on manual entry. HulkApps Shopify integration services allow you to connect your store with your email marketing platform, ReCharge recurring payment platform, customer support tool, as well as 1,000+ other apps, in just a few mouse clicks. You can keep all of your customers informed, and you can save time so that you can focus on improving your business.
These are some creative ways HulkApps Shopify Services can be used in your Shopify storefront
HulkApps services can be used to monitor abandoned carts, instead of spending hours setting it up. You can add an integration to notify contacts about the abandoned Cart event, and then send an email through MailChimp to the customer.
It doesn't have to take a lot of time to find creative ways to interact and engage with shoppers. HulkAppsVolume & Discounted app to receive a 6-digit sales figure and a personalized email when there is a new Shopify order.
CSV imports are dead. When Shopify receives new paid orders, you can add new customers to MailChimp or Autopilot.
The Essentials of the ERP System:
How can ERP software benefit your dropshipping business This is why you may want to learn more about ERP software. Enterprise Resource Planning Systems essentially combines all relevant business processes, including order management, customer relations, and human resources.
These are just a few of the many benefits that you will get from investing in an ERP system to run your dropshipping company.
Reduce overhead costs by using one business process software and not multiple tools.
It's true, many business software can be quite expensive. You're also losing money if you have to use different tools to run your dropshipping business.
ERP systems make it possible to eliminate the need for multiple software programs for sales, CRM, accounting and other functions. This allows you to stay ahead of the game without having to pay too much overhead.
This allows a unified database for different team members to view.
Integration between all business processes is the key to any ERP system. It will allow you to save money and ensure that you only purchase one tool.
Although I know you may not be using this right now, it is a useful thing to have in your arsenal if you are looking to expand your horizons.
Prevents shipping delays and disasters by automating orders
An ERP system will give you peace of mind about your customers' orders. An ERP system will automate the order-to-shipment process, which is especially useful during busy times like holidays and promo periods.
Access to a reliable database will give you the best chance of working remotely. There is no need to meet with your team or go out of your way for each transaction to be discussed with a supplier. The ERP system helps businesses become more future-proof due to the current pandemic that is forcing them to move towards digital processes.
ERP integration with Dropshipping 
Dropshipping allows you to run your eCommerce business on your own terms. You can build a profitable business by leveraging the dropshipping integration services. This allows you to eliminate the need for a dedicated inventory or stock of goods. Instead, you can simply process the orders of customers and send them to manufacturers or suppliers who will then deliver the goods to their doors.
Dropshipping solutions reduce the time and resources required to manage all warehouse operations, inventories, and timely delivery of goods. An ERP is essential to ensure that you can track all orders and align your sales orders with them. Cloud-based drop shipping software is the best way to manage drop-ship orders, regardless of your business model. Let's find out how it works.
Dropshipping – Its processes
Dropshipping can be managed more efficiently with an ERP. Dropship integration allows you to manage all functions of your dropship from one dashboard. The process also helps to keep your customers happy by creating dropships against sales orders.
Dropshipping is a great way to avoid backorders and delays that are common with manufacturers' delivery practices.
Dropshipping platform has a few processes that take place throughout the entire system.
Select products
Export product files to your online shop
Customer places an order, and then makes payment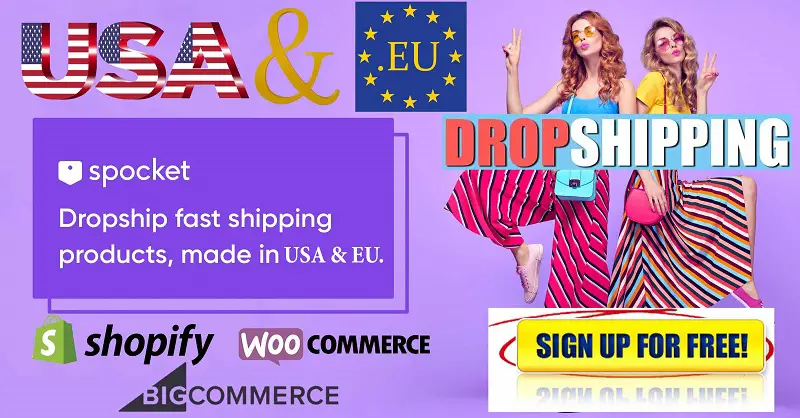 Dropshipping owner forwards customer order to the supplier and pays
The supplier will ship and fulfill the product
You will need to mail a purchase order to your supplier. You can also keep a copy the purchase order. However, your inventory doesn't update the orders that pass through you. As they process an order, the supplier will have all details about the stock quantities.
An ERP can remove this obstacle and provide a better view of every activity in inventory management.
Dropshipping management and ERP
Dropshipping solutions for eCommerce allow you to integrate an ERP and drop shipping management systems, giving you extra visibility into all aspects of the operation. An integrated ERP dashboard makes it easy to see everything.
An ERP dashboard can do many things to facilitate drop shipping services.
Drop shipment notification requires prepayment
Notification of orders received from customers
Accounts payable interface delivers order receipts.
The order history, including the receipt and payment deposit, is shown.
Instantly generated invoice
Cloud-based ERP can also allow dropshipping integration to your eCommerce site. Cloud-based drop shipping can be used for any goods that you sell. It is possible to calculate freight costs for orders, which can be later added to the receipt.
An eCommerce company must manage millions of products and process large orders simultaneously. An ERP can help you get rid of all the problems associated with product management. It also helps generate a single purchase receipt for your entire order set.
The integrated order management module allows you to adjust for standard product orders. An integrated dashboard provides insight and analysis of drop shipping performance.
Another difficult job is to calculate sales tax. Sales tax automation, an add-on, calculates the taxes for products from different states or locations. This can then be added to online orders and receipts.
DropShip Management from an ERP Dashboard
Acumatica Dashboard will indicate whether or not a prepayment has been received for drop shipping. The customer will also be notified that the order has been received. You can view purchase order receipts in the Accounts payable module. You can also view the order in the Journal Transactions screen's general ledger. This shows when the deposit was made and when it was applied. You can also process the order and invoice just as easily.
Dropshipping can be integrated directly into Acumatica Cloud ERP's eCommerce system. Dropshipping can be done for goods, services, or non-stock items. You can also track freight costs for orders, which can be copied or added to purchase receipts.
Acumatica can generate multiple dropship orders simultaneously. One purchase receipt can be generated for each order. The order management tools can be used by users to manage standard product orders. Users can also use dashboards to gain insights and analyze data. Additionally, the sales tax automation addon allows for the automatic application of taxes from certain states or regions to online orders.
Acumatica Cloud ERP: Centralized Sales Management
As with the rest of Acumatica's features, all sales functions can be accessed remotely from the home or mobile devices. You can create and manage shipments, check inventory and place sales orders. You can also check the status of drop-ship orders at any time.
What are the advantages of Cloud ERP Dropshipping?
Dropshipping has many advantages.
Low Capital Requirement Drop shipping is a great way to save money on inventory. You only buy a product if you have an order to fill.
A wider product selection: Customers can choose from a greater number of products if they don't need to pre-purchase every item you sell.
Less risk: Without thousands of dollars invested in inventory, there is a dramatically lower chance that you will fail to launch an online store. You don't have to keep thousands of inventory if things don't go according to plan.
Location Independence Drop shipping is possible from anywhere you have an internet connection and a laptop.
Scalable: Drop shipping is easy because you don't have to fulfill every order manually.