Reading Time:
6
minutes
Dropshipping business plays a vital role in terms of increasing revenue as well as speed up the growth of the E-commerce industry around the world. Along with eCommerce, the Fintech industry is also rising and payment gateway play the cruicla role in this industry.
We are aware that Aliexpress and Alibaba will require you to sign a dropshipping agreement.
It is easy to say one thing but difficult to do it. The same applies to E-commerce businesses. There are many things that must be done to make it run smoothly. We will assist you at every step of your eCommerce journey.
Aliexpress is a world-known E-commerce platform with lots of versatile products to buy and resell. Aliexpress and Alibaba offer millions of products for sale through their online stores.
The question is, how can you obtain the Aliexpress drop shipping agreement?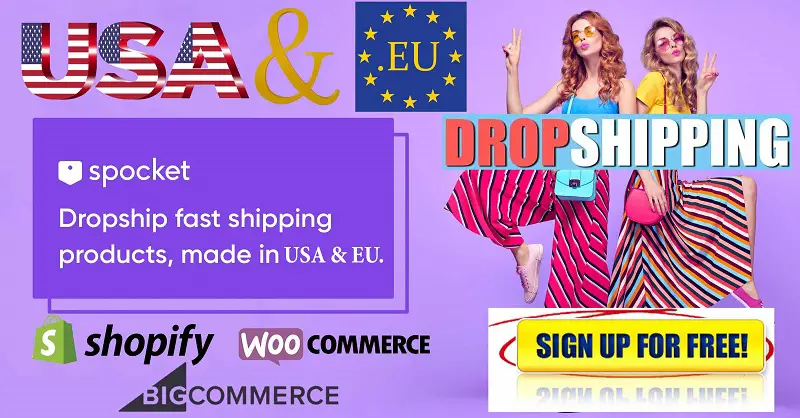 You can only try to get it. We will explain it in more detail through the steps that are listed below.
Aliexpress guides you through the steps to obtain the dropshippig agreement
First, it is important to understand your needs and what you are using the drop shipping agreement for.
Second, start by connecting with the vendors/retailers/wholesalers from whom you are getting your niche products.
You have a lot of chances to connect on Alibaba.
You can either make the template or contact us if you require one. We will create one for free. Download the PDF below.
Many suppliers and retailers will assist you in negotiating a dropshipping agreement through whom you can place your orders.
This process will ensure that you get your Aliexpress dropshipping agreement. If not, we are here for you at every stage of your journey.
What is a Dropshipping Agreement?
Dropshipping agreements are a contract between a company and the distributor or manufacturer of the product the business is interested in selling. In these agreements, the distributor or manufacturer (rather than the business), ships the product directly to customers. It is legally binding agreement between a seller or product supplier.
Dropshipping Agreements, also known by the name Reseller Agreements, are important contracts that define fundamental conditions of the seller/manufacturer relationship. They include their rights and obligations.
To simplify, this type of contact allows sellers to resell products their manufactures/suppliers provide.
Dropshipping agreements templates are customizable. They can be tailored to protect the interests of the seller, manufacturer, and customer.
Do you require a contract for dropshipping?
Dropshipping is not for everyone. You may not make enough sales to warrant a contract if you're just starting out. However, as you grow your store, you will need one. Can you imagine a large retail chain without an agreement with its suppliers?
You know you don't have the inventory for this business model. Your supplier does it. They can also ship products that you have sold to them. They are responsible for the product's quality, correct shipping times, item descriptions, photos, and any correspondence. A product return or negative review will result from any mistake made by your manufacturer. It is something you want to avoid, I assure you.
This is why entering into a business partnership will be beneficial for both the supplier and the customer. It is extremely useful to have a formal agreement which clearly outlines the costs and consequences of goods being delayed, damaged or lost. It is better than a good relationship that is only written.
To make dropshipping legal and transparent, most e-commerce platforms like eBay, Amazon, Shopify and Lazada require dropshippers upload a Dropshipping Agreement and Fulfillment Agreement in order to sell online. Additionally, some online payment platforms and financial institutions such as Stripe or PayPal require that a Dropshipping Agreement or Fulfillment Agreement be uploaded before an account can be opened for a recipient.
Where can I find a drop shipping agreement
Drop shipping agreements must be signed with the supplier you wish to work with in order to sell its products. Dropshipping platforms often provide an easy way to find a general reselling contact on their website. You can send the general dropshipping agreement template to a seller you purchase from on a marketplace. To make contact with the seller, you'll need to talk to him/her privately. There are some key points you should discuss with your distributor or manufacturer.
Many of them will be happy to talk with you about it. After all, your products may be sold for them. You can reach them by calling or dropping a message to inquire about becoming a reseller for their products.
Before you start to work with dropship suppliers and make a contract, what questions should you ask?
It is important to ask as many questions possible. Here are some examples.
Are they dropshipping-friendly?
Ask your supplier if they would mind you selling their products. Also, ask if they will send the packages without branding or marketing material that could reveal that they are the supplier.
What wholesale price can they offer for their products?
It is important that you ensure that the wholesale price offered by them is reasonable enough to allow you to maintain your profit margins. Consider that purchasing wholesale may require you to buy ahead of inventory. The supplier would then dropship the inventory. Dropshipping is still possible, provided that you do not handle the logistics.
Dropshipping: Is there an additional charge? How much?
Dropshippers may be charged a handling fee by some suppliers to cover the cost for picking, packing, and fulfilling your order. This fee should be added to your product target price.
How can dropship suppliers ship their product?
Ask them to provide a list with the carriers they use and the countries that they ship products to. This information is better than not knowing. It is important to adjust your shipping policy promptly. They will usually use major international or national shipping services. In order confirmations, ask them for tracking numbers. Don't work with suppliers who don't provide a tracking number. It will protect you from buyers asking "Where is my Order?" and will help you provide better customer service.
How long does shipping take and how much is it?
You can also find shipping costs and times for your eCommerce market (country in which you sell). These fees can be included in your break-even calculation or added directly to the final price of your product. To avoid any misunderstandings with customers, ensure that your shipping policy matches theirs.
What's their return policy?
Ask them what they will do in the event of product returns. Is there a way to get a refund if this happens? Trustworthy suppliers will offer a guarantee on product quality or offer a return policy.
If your manufacturer refuses to accept returns, then you are responsible for replacing or refunding the defective goods for your customers.
How are they billing you?
This is another important question you should ask your dropship supplier. You can make one payment for each order. It is better to indicate at the beginning whether it will be at wholesale prices or not. Will it include shipping fees or handling fees? And what payment method it will be made. The time you pay suppliers can make a huge difference in how your business finances are managed. Consider a supplier who you can pay at the end of each month, versus one that requires you to deposit a portion ahead.
Is the invoice included in the box?
Your supplier should not place an invoice in your product box. This will help you avoid too many questions. It's not something you should do, but it is better to emphasize its importance.
Are they using boxes with their logos?
Dropshipping from popular eCommerce platforms like Amazon, Walmart, Wayfair and others. Your customers will receive their products in boxes that have their logos. But, this is not always the case. It's important to be aware of this beforehand.
Do dropshippers allow customers to customize orders or packages?
This question is not for beginners. Dropshippers who are looking to grow their business and want to create their own brand can ask if they can customize their orders or packages. Why? Dropshipping platforms such as Cj Dropshipping offer the option to add a logo or thank you-cards to your packages. Eco-friendly dropshippers are concerned about the material of packages and want them to be greener. They also have other options. For an additional fee, however.
Dropshipping Agreement Template
Here are some examples of templates dropshipping suppliers can provide when you request a dropshipping contract. These documents are not complex and are mainly used to verify your identity. These documents can be used to verify that you are an authorized reseller on a platform such as Amazon or eBay.
However, agreements can be tailored to a deeper level. Big retailers work with an army lawyers to create complex contracts with suppliers. Here are some things you should include in a contract if you plan on creating a more complicated agreement.
Service level agreements (SLAs) include shipping times, acceptable or unacceptable levels of service.
If possible, it should include the wholesale price agreed upon for goods.
It should include terms and conditions for refunds, chargesbacks, handling fees, and return policies.
It should include sanctions for breach of contract.
Your contract with your supplier should also define the policies of your eCommerce store, including the return and refund policy. Good store policies increase customers' trust. However, you and your supplier must be ready to support it whenever needed.
Now that you are familiar with what it is, let us find out where we can obtain a reselling agreement.
How can you obtain a dropshipping arrangement?
Although you can make a contract with any supplier, these companies offer reseller agreements that are accepted by Amazon, Shopify and other marketplaces: ChinaBrands. Find out how to contact each one for dropshipping.
ChinaBrands, an international e-commerce platform, has access to over 10,000 suppliers to provide the best product acquisition system for China. They offer one of the most efficient logistics services around, with products reaching more than 250 countries.
It's a global dropshipping platform and distributing platform that offers cross-border ecommerce supply chain solutions to global sellers. This includes large and high-quality product suppliers, global warehousing and IT support.
ChinaBrands is a specialist in cross-border selling. It has 300,000+ products online. Its logistics channels span more than 200 countries and 12 overseas warehouses are located in 12 countries. You can receive parcels from overseas warehouses within 48 hours.