Reading Time:
6
minutes
Before you start building your business plan, learn about the different ecommerce business models. Knowing which model works best for you is key to your success.
It might seem more difficult than you think to choose and apply the right ecommerce model for your online store. Particularly if you are new to the field. The best way to succeed is to know which model will work for you, your resources, and your capabilities. Let's look at the 6 most successful ecommerce business models and the 4 main ecommerce categories.
People mainly still think of the B2C (business-to-consumer) private label model — selling privately branded retail products to individuals — when we talk about ecommerce. Ecommerce offers more options than we think.
Before you make a plan, here are the 4 main ecommerce categories and 6 proven models.
Major types of ecommerce
Let's look at the four major types of ecommerce.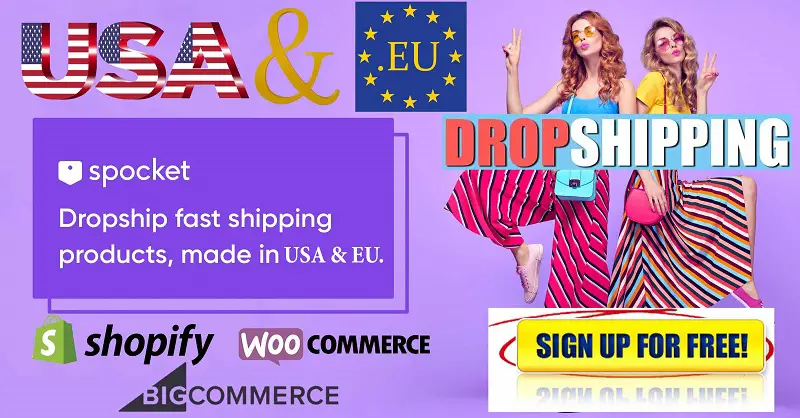 Business-to-business (B2B)
Online transactions between businesses are called business-to-business (B2B), or ecommerce. The B2B model involves primarily wholesalers, manufacturers, distributors and other business entities. Although it is not the most popular form of ecommerce worldwide, the B2B market is expected to exceed 6.7 Trillion USD by 2020.
These are the 3 questions you should ask before starting a B2B company.
Is bulk ordering preferred by your market?
Are your clients looking for specific sizes, materials or other specifications?
What are your competitive advantages
You can uncover potential competitive advantages by asking more questions about your business model.
Are you in control of the manufacturing process?
Are you able to offer competitive pricing and still maintain a high ROI?
How do you manage your supply chain and inventory?
Business-to-consumer (B2C)
B2C ecommerce is a more established ecommerce model . B2C is where online retailers sell and market products directly to consumers. B2B business can be more complicated, but B2C is as easy as ordering a book online.
B2C online sellers serve a large audience and prioritise modern marketing strategies such as influencer marketing, ads-based marketing, and social networking. B2C ecommerce entrepreneurs spend more time optimizing traffic, promoting campaigns and sales conversions, than negotiating terms and managing order production and fulfillment.
Consumer-to-business (C2B)
C2B is more intuitive and less well-known than B2B or B2C. C2B is where consumers (consumers), sell services or products to businesses.
Freelancer platforms such as Fiverr and Upwork are the most common C2B businesses. As new forms of C2B, influencer-matching platforms like Ifluenz, which are digitally and socially connected, are on the rise.
Consumer-to-consumer (C2C)
C2C Ecommerce businesses facilitate commerce between consumers. Individuals can trade, buy and exchange goods and services through C2C platforms. Listing and transaction fees are charged by consumer-to-consumer networking platforms to make profits.
C2C is a different business model than B2B or B2C. It deals extensively with third-party businesses to facilitate transactions and protect consumers.
Since the dawn of the Internet, Amazon and eBay have been the most popular C2C ecommerce sites around the globe. Social media is being used by recent innovators such as Depop to increase their reach.
6 eCommerce business models that are growing
After you have decided on a category for your business, the next step is to choose an ecommerce model. In the last 20 years, ecommerce startups have experienced a lot of success and failure.
These are six types of ecommerce models.
Private label
Many entrepreneurs who start ecommerce have great product ideas, but they don't have the resources or ability to produce their products. They order products from manufacturers, then market and label the products and sell them under a private label.
Recent projections show that the ecommerce private labels market will quadruple over the next five years to meet increasing demand. These are two of the best reasons private label is a solid option:
Private-label products can be developed and branded by one company. This allows them to distinguish themselves from other companies. Private-label owners have the exclusive right to sell their products under a private label. They own the design specifications and production techniques. Private labels are the only source of supply, so they can generate demand hype and charge premium prices.
Private-label products often have very high profit margins. The brand owners control the manufacturing and operations costs to minimize the cost of goods sold (COGS). They can also make strong margins on premium prices because they are the only sellers on the market.
Private label ecommerce businesses must be aware of the following:
It can be difficult to find the right private label manufacturers with whom to work together. Many entrepreneurs travel halfway across the globe to develop countries such as China and Vietnam in order to reduce the unit cost. To order large quantities and to lower the per-unit cost, they invest a lot in upfront capital
Even if a prototype is flawless, manufacturers can't guarantee a batch of defect-free batches. Therefore, quality control must be managed in order to avoid costly problems.
Online sales of branded products that are sold only by one vendor limit customer access
White label
White label retailers are similar to private-label models. They use their brand names and resell generic items purchased from a supplier.
White-label companies are not subject to quality control and manufacturing management, but they do deal with a lot of competition. White-label vendors have control over package design but not product quality or specifications. Because these products can be sold by any reseller, there is no way to distinguish yourself from your competitors.
Inventory management is another issue white-label owners have to deal with. To achieve economies of scale, suppliers often set minimum orders to ensure that they can increase production. It is crucial for resellers to understand the demand for white-label products. White labels can be stuck with large quantities of unsold inventory if they don't manage their inventory properly.
Dropshipping
Dropshipping has been a great retail fulfillment model that allows ecommerce entrepreneurs to start with minimal capital. Dropshipping is a way for businesses to sell and market products online, without having to stock inventory. Dropshippers buy items from suppliers and then ship directly to customers as orders are placed.
Dropshipping ecommerce is a great model.
Dropshipping companies don't have to purchase warehouse space, order or manage stocks, pack or ship products or track returns.
Dropshippers can start small and grow as their business grows.
Dropshippers don't need to worry about inventory or fulfillment management. They can focus their resources on site design, customer service, marketing, and sales strategies.
Dropshipping is a risky business.
A bad supplier can cause problems for customer support teams, and undermine the credibility and trust of businesses.
The supplier will manage the fulfillment process. However, the business owner must still deal with tracking delivery issues.
Dropshipping is open to anyone, so competition can be fierce. Low profit margins and high advertising and Google SEO budgets could be caused by low prices.
Dropshipping is not an easy ecommerce business model. There are many complexities that you need to consider. However, the obvious benefits offer new and ambitious online entrepreneurs opportunities to start small and grow.
Print-on-demand
Print-on-demand is similar to dropshipping. Businesses sell custom designs on a range of products, including t-shirts and hoodies as well as leggings, leggings, mugs and phone cases. A third-party manufacturer prints the chosen design onto a product and packs it in custom packaging before delivering the order directly to the customer.
Dropshipping and printing-on-demand share many benefits.
It does not require upfront capital, making it a low risk model. Print-on-demand companies only pay third-party suppliers fees when orders are shipped
You will need to be able to design and market effectively in an increasingly competitive market.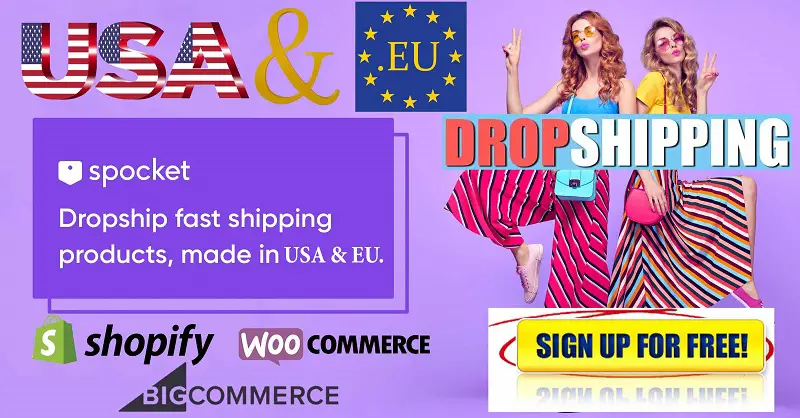 Lovimals, My Face Socks both are examples of fast-growing print on-demand websites.
Subscribe to our service
Think about it: you are a busy professional with limited time. A meal delivery service that delivers to your door could be the perfect solution. Ecommerce has seen a rapid growth in subscription-service revenue. This is due to convenience and the demand for it.
A subscription business model is a way for customers to subscribe to a service over a specified time period, usually monthly or annually. Customers can cancel their subscription at any time, or renew it, which allows them to enjoy convenience and save on repeated orders.
This model is attractive as an ecommerce venture because of its many advantages.
Owners can lower abandonment rates, retain customers and keep them loyal.
Owners can plan ahead for inventory and delivery
Owners have the opportunity to enjoy higher margins and lower inventory risk
Healthy Surprise could be an example of a website offering food subscriptions. Books, videos, training courses and consumer goods that are needed to be replaced frequently, such as electric toothbrush heads, could all be considered for a subscription.
Wholesaling
Wholesaling, as the name implies, is an ecommerce business model that allows a store to offer large quantities of products at discounted rates. Previously, wholesaling was mainly a B2B practice. The internet has made it possible to offer wholesale as either a C2B practice or a B2C one.
The popularity of wholesale in ecommerce is rapidly increasing. Beard & Blade has doubled their revenue over the past 2 years, and LairdSuperfood has increased their annual revenue 550%.
It takes a lot of effort to secure wholesale partners in wholesale ecommerce. This includes traditional and modern sales channels such as telesales and trade shows.
Select the best ecommerce business model
Ask yourself these important questions to help you make a decision.
Who are your target markets?
What are you looking to sell?
What amount can you put into your startup?
What are your talents?
What are your goals for positioning your business in the long-term and short-term?
While it is important to understand the basics, planning and innovation are key ingredients in achieving success in today's ecommerce market.