Reading Time:
7
minutes
What is MOQ?
In wholesaling, retailing and manufacturing, a minimum order quantity is often seen to be a necessary evil.
Some businesses love it, others hate it, but some businesses must use it.
What exactly is a minimum order quantity? What are the benefits to suppliers? How can buyers deal with it effectively?
Continue reading to find out how suppliers can maximize the use of minimum order quantities for their benefit and how buyers can make it worthwhile.
Minimum order quantity (MOQ), is the minimum amount that a supplier will sell. The MOQ for a product is the minimum order quantity that a supplier will allow you to purchase.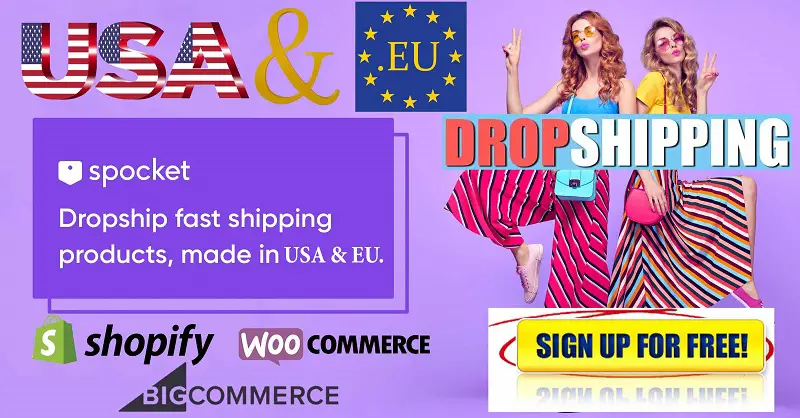 All MOQs will vary depending on the product.
Higher-ticket items, which are more expensive to make, will often have a lower minimum order quantity than items that are simple and cheaper to produce.
We'll help buyers navigate MOQs in this post.
Let's take a look at the benefits of being a supplier.
Minimum order quantities are used to enable suppliers to increase their profits, get rid of inventory faster and weed out bargain shoppers simultaneously.
The minimum order quantity is determined by your total inventory cost and all other expenses before you can reap any profit. This means that MOQs are a great way for wholesalers to stay profitable and keep their cash flow healthy.
Although wholesalers may not always prefer this method of doing business, in many cases they are forced to use MOQs to sell because they have to purchase a minimum amount of stock from the manufacturer.
Here is an example of how MOQs can be used in your business
Let's suppose you sell golf balls. You can sell one pack of golf ball packs for $10 to retail customers who buy in small quantities.
Wholesale sales are best if you lower your price to ensure a fair deal. This will allow you to increase your profit and reduce your inventory . For example, golf ball packs at $5 per piece, with a minimum order of 100 packs.
Your goal is to attract the most buyers for your stock.
Dropshipping is a great way to start if you are starting or planning to get into the business.
Online searches are the best way to find information about these dropship suppliers and directories.
This is where the challenge lies: You need to choose from a long list of options.
Dropshipping sites may also require you to pay fees or join as a member to gain access to all the information you need.
These appear to be the most popular results in Google searches.
However, with our top ten guide on the best dropshipping companies, you'll find some of the best ones in the industry – and these dropshipping sites come with no minimum order quantity.
You can also find dropshipping sites that offer free shipping with no minimum order quantities in the list below.
Worldwide Brands is not like other dropshipping businesses whose directories are full spam and non-existent companies. This can make it difficult to find the right dropshipping partner.
There are many benefits to using Worldwide Brands:
Access to millions of products via a large supplier directory that includes over 9000 suppliers
For legitimacy purposes, certified suppliers have been through a rigorous certification process
It costs only $299 and you don't have to pay any monthly or membership fees.
Drop shipping company that is ranked #1 in USA
It lacks the features of other dropshipping services, such as automated listing, website packages or custom file uploads. They also upsell their products once you sign up, which can prove annoying to some users.
This powerful tool can be used to not only find suppliers but also to research and take advantage the online community dropshippers, wholesalers, and e-commerce store owners.
It has the following benefits:
There are over 1000 dropship suppliers that you can trust. This list includes contact information and contact information so that you can choose the right match for your company.
These are the best products in dozens of categories
Even if there are few suppliers, you can source suppliers who ship to local and international destinations.
The Salehoo dashboard has all the tools you need for organizing suppliers.
No minimum order or application fees to save money
Access to all suppliers, products, market research and training. Unlimited support for the community. New features are added as they become available.
Although this company is one of the most popular dropshipping businesses, an annual fee is $67 per year. However, this is a small price to pay for the high quality information and services you will find on their website.
Spocket is a great option if you're looking to start Dropshipping but don't want AliExpress to be your source.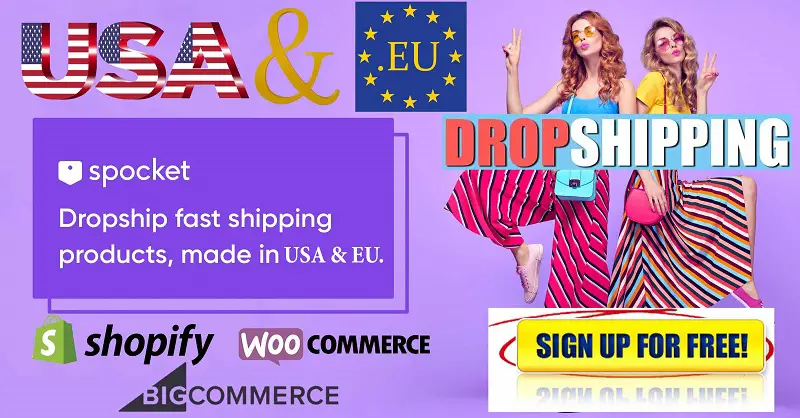 Spocket, a Shopify Dropshipping App that connects you to Dropshipping supplies from Europe or America, is called Shopify Spocket
You can dropship thousands of products from them with no risk.
It was established by Saba Mohebpour (a Canadian tech entrepreneur), in 2017.
Saba was a dropshipper and found it difficult to source products, negotiate prices with suppliers, and make delivery arrangements.
Spocket is an app that helps Dropshippers find and fulfill orders faster.
Spocket has experienced rapid growth since then.
It has over 20,000 customers, and is one the most highly rated Dropshipping apps in the Shopify app store.
Although the Spocket dashboard is similar to Oberlo's, it is minimalistic and easy to use.
You can access all features of Spocket from the main menu.
You can search by keywords or selecting a category to find products. The price, country of origin and supplier can be filtered.
The search results will give you a quick overview about each product, including the price of the supplier, suggested selling price, name of supplier, and country where they are located.
Spocket checks all suppliers in their marketplace so that you can feel confident that you will find the products you need and have them shipped quickly.
Spocket has many benefits.
Ability to mark-up
Large selection of products
Sample orders available
Dropshipping margins large
Extensive supplier vetting
Actual-time inventory updates
Spocket's free plan allows you to integrate the plugin onto your website. This is great for getting your first few sales. However, Spocket Premium Product Filter unlocks a bigger discount on products and has a faster shipping time.
However, this feature is only available to subscribers who have paid for the subscription.
AliExpress is one of the most popular websites worldwide. The best thing about AliExpress is that you can find manufacturers for almost any product at a low price. AliExpress also offers a dropshipping service that you can use to start your drop shipping business.
Alidropship is a WordPress plugin that converts your WordPress site into an AliExpress-compatible dropship shop.
You can start an online store quickly and with less hassles.
Alidropship has many advantages:
Installation is simple with automatic updates to product information, order fulfillment, and tracking of goods
It integrates filters for quick and easy searches.
Automatic updating tracks stock levels, price changes and other relevant changes to ensure that you only receive items that are in stock.
Pricing automation allows you to use the markup formula in order to update your prices.
You can keep unlimited number of products imported and kept.
The system includes product reviews so that customers can get assistance in choosing products based on reviews
Marketing tools built-in to increase sales
AliExpress offers a cash back program that will allow you to make more money from your affiliate sales
There are no monthly subscription fees and you can get 24/7 support for free.
If you don't have the right knowledge, it can be difficult to modify this. You will also need to have a reliable host in order to manage your store.
There are also limited payment gateways.
AliExpress is a popular tool for dropshippers to sell their products. Oberlo is one such dropshipping company. These benefits will make it easy to run dropshipping.
It is easy to import dropshipped products. Simply search for the products you are interested in, upload them to your online store, and you can start selling directly.
Oberlo automates order fulfillment and confirms orders with a click
Automatically updated stock levels and prices
You can customize product titles, images, and descriptions. They can be edited as often as you wish
You can track your order and shipment with integrated tracking.
Multiple accounts allow you to have multiple users who can assist with your online store's operation
Switching between suppliers is easy and you can connect existing products to Oberlo.
The Starter plan is free. If you wish to upgrade your business after it has grown, you can choose the Basic or Pro plans.
Another great dropship supplier that is free and does not require a membership. You can also filter through different product categories. Once you have identified the product you are looking for, you will receive a list of details. You can also view the products directly from the manufacturer's site.
Dropshippers can be contacted and the site can help you locate dropshippers near you. This can help to establish a more reliable partnership.
It has the following benefits:
There is no commission for your sales
There are no hidden fees so that you can be sure of the highest possible profit margin
Wholesale Central buyers link to your site and transact directly with you.
PPC campaigns are easy to manage and cost-effective.
Each member has equal chances of appearing on page one search results every day thanks to the daily random rotation of listings
Wholesale Central will deliver the traffic once your company has been listed
Sunrise Wholesale Merchandise has been offering dropshipping since 1999. It provides products to its customers from a variety of categories, including electronics, apparels, gifts, toys, and tools.
These are the benefits of dropshipping:
Integration with the most popular online shopping platforms
There are no membership fees
Export products to your website with images and descriptions
We will integrate your eBay account so that you can list products directly from the product page.
Free 7-Day Trial to see the products and all available features
However, there are two downsides to this: you must pay 20% restocking fees for any non-defective products that your customers return. It also only offers 16000 products, which may not be enough to meet your needs.
DropWow is an all-in one dropshipping platform that allows online stores to sell niche products and DropWow handles fulfillment and shipping.
Dropshippers will find it a great alternative to AliExpress. It's primarily made for B2C (business-to-consumer), so it can be a time-saving option.
It has the following benefits:
Store owners receive the best products, verified products and the best reviews with strict quality control
Sending orders to suppliers
Importing products from a marketplace into an online shop
Looking for the best products from most reliable vendors?
In the event of a return or refund, dealing with suppliers
Automated order placements
Tracking details for auto forwarding to online sellers
Preliminary notification regarding final shipping costs
Only the best-selling and most popular items
Support for store owners
Non-stop, new items are added every day
Guaranteed for 7 days and 100% refund
You only pay for what you purchase.
DropWow takes care in verifying and dealing with suppliers. If a dispute regarding buyer satisfaction is greater than the 10% rate, the vendor account will be blocked.
Dropshipping was established to protect business owners from the risks associated with large product inventories. This allows them to concentrate on the sales, marketing, and advertising of their products.
These are the benefits of this company:
For the best deals, market surveys
For a simple, easy and profitable experience, we offer products from the best suppliers
Sign in and continue using Big Drop Ship without paying a fee