Reading Time:
7
minutes
What is DSers and What Is Oberlo?
DSers is an AliExpress Official dropshipping partner. It allows you to find profitable products on AliExpress and dropship them. Additionally, it automates your dropshipping business by placing orders and finding better suppliers.
Oberlo has a more prominent name in dropshipping. This is another dropshipping tool that you can use to locate profitable products to sell on AliExpress.
Oberlo offers many resources and courses to help you grow and improve your dropshipping company.
DSers vs Oberlo: Getting Started
It is easy to get started in either company.
DSers
You can start with DSers by visiting the registration page. Create a password and fill in your email address.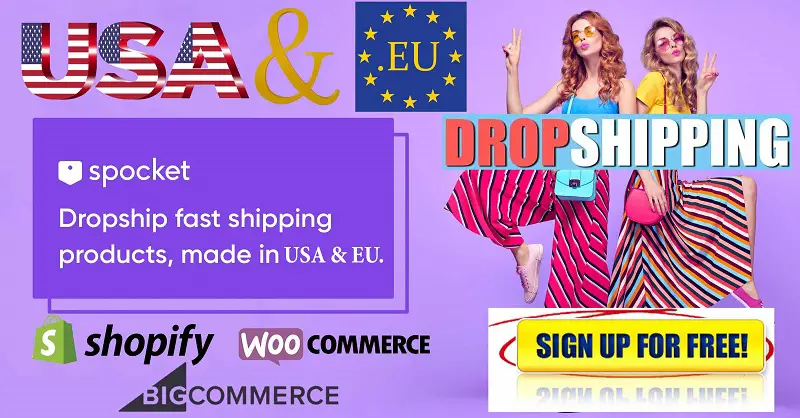 You can also use Shopify's app, which I will discuss in another section.
Oberlo
You can get started with Oberlo by visiting the Oberlo registration page and filling out your details.
Oberlo and DSers make it simple to get started with dropshipping, even if your first dropshipping venture is just beginning.
Oberlo vs DSers – Finding Products and Suppliers
This section will discuss finding products on DSers and Oberlo.
DSers
It's easy for DSers to locate amazing products on AliExpress. You can also filter to find the best suppliers.
DSers can help you make sure that you only purchase the best product. Copy the URL of the product and paste it in the Supplier Optimizer tool.
This tool will display a list of suppliers that are selling the same product. The tool will help you choose the right one for you by showing you which suppliers have the highest ratings, the fastest shipping times, the lowest prices, and so forth.
You can search for the best supplier in each of these categories. You can choose to sort by price or shipping time.
If your product is not linked to an AliExpress supplier but you still need it, DSers can help you locate the best one.
Oberlo
Oberlo allows you to access millions of products. You can sell more products if you find products with a lot of potential.
Products can be found in a large range of categories. Advanced filters can also be used to narrow down and sort your results.
Oberlo and DSers both work well for finding products. Although you might not find exactly the same product with each tool, one thing is certain: It will help you find profitable products that have lots of potential.
Oberlo vs DSers: Importing and Fulfilling Products
Which platform is more efficient in automation? Should you choose Oberlo or DSers if you want to save time, effort, and find great products.
DSers
DSers are great for finding great suppliers and products , but also for automating your entire company. This section will discuss some of the many things you can do using DSers.
You can import products directly into your store. You can import any product that you like.
You can edit products while you import them.
This can have a negative impact on SEO as other dropshippers may also be selling the same listing. Some listings may have poor grammar, or not target keywords that you are trying to rank for. Not every AliExpress listing can be optimized for SEO.
Using DSers, you can create automatic pricing rules that will apply to all products. Your pricing rules will be automatically applied to new products you publish or import from AliExpress. This saves you time and eliminates the need to manually change prices.
You can, for example, have a 20% markup on each product to make a profit. You can import any product for $10 from AliExpress and it will be automatically sold in your store for $12
You can also choose your preferred shipping method automatically.
You can also fulfill an order once it arrives. AliExpress now allows you to simply copy and paste customer information from every order, which can be tedious.
You can even place multiple orders using the bulk order tool. AliExpress will take care of the payment.
Tracking numbers can be automatically synced to both your PayPal store and to your online shop. PayPal will not place any holds or block your account. Customers will be able track their orders.
You would need to manually update tracking orders without such a tool. This can be quite tedious and time-consuming.
Your store will be able to update the order status and stock availability automatically. This is crucial as you don't want your store to continue selling items that are out of stock on AliExpress.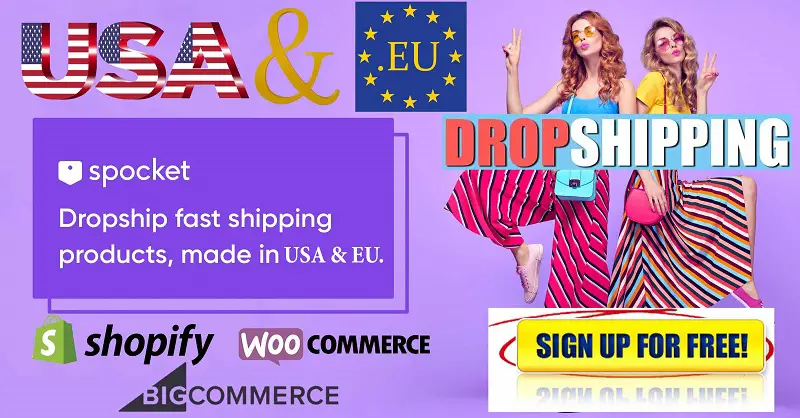 If this happens and the customer places an order you must refund them. This will result in a very unhappy customer.
Variant mapping allows you to offer multiple product versions from different suppliers. It is possible to find a new supplier for a product variant without having to modify your store's availability.
Oberlo
Oberlo has many of the same features available as DSers. Import products, edit them, change title and description, pick your images and personalize your listing.
Orders can be fulfilled in bulk. This is especially useful during peak season when many orders are being received at once. Oberlo offers real-time order tracking and will automatically update stock availability and prices.
This will ensure that you don't sell products that are out of stock and also prevent you from selling low-cost products when prices have gone up. You would lose money on sales.
Oberlo vs DSers: Shopify App
Do DSers and Oberlo have Shopify apps? What can you do with the Shopify app? How will it help you with your Shopify dropshipping company?
DSers
The DSers Shopify App is called DSerss-AliExpress Dropshipping . It currently has more than 2,300 reviews on Shopify, with an average star rating 4.9. (always refer to it for the most current review information).
It is very easy to use the Shopify App. You can do the following:
Optimize your suppliers: Find better suppliers for the product that you are selling
AliExpress allows you to import products into your store
As you import products, edit and optimize your listings
You can manage several Shopify stores from one account
Sync your order and tracking numbers to your store automatically
Use the best suppliers to create bundles of multiple products
Offers: Buy One, Get One
You can pre-set your shipping methods to ensure that your preferred shipping method is applied automatically
Receive notification when a product's prices change
Receive an email notification when a product is out of stock
You can place hundreds of bulk orders
The app allows you to earn cash back for fulfilling orders. You can increase your bottom line by getting extra cash back when you fulfill orders.
Oberlo
The Oberlo app Oberlo Dropshipping App is very user-friendly and also very helpful. The Oberlo app is very useful and easy to use.
Import products into your store
Get the price update in real-time
Get stock availability updates in real-time
Receive real-time order tracking information that is automatically updated
Automated captcha solvers save you time and eliminate the need to manually fill out captchas
You can add multiple users to your shop – great if you have a group.
You can earn an affiliate commission (similar to cash back) for every product you sell when you fulfill orders. This will increase your bottom line as well as your profits.
Both Oberlo and DSers have Shopify apps. They are both very useful and allow you to do similar things.
DSers vs Oberlo Chrome Extension
This section will discuss the Chrome extensions that each service offers.
DSers
The DSers Chrome extension should be used in conjunction with the DSers Shopify application. Combining them will provide you with the best functionality.
Here's what you can do using the DSers Chrome extension.
AliExpress allows you to import products into your store
Follow orders
Sync tracking numbers
Oberlo
Oberlo Chrome Extension is intended to be used in conjunction with Oberlo Shopify App. You can import AliExpress products to your Shopify store by using them both.
With the auto-fill checkout form, you can also fulfil products automatically.
In terms of what you are able to do, the Oberlo Chrome extension works very similarly to the DSers Chrome Extension. Both extensions make it easier to import products and simplify your life.
Oberlo vs DSers – Resources and Courses
This section will discuss the various resources, training and courses offered by each company to help you build your business.
DSers
DSers offers a blog, help center, and YouTube channel. These resources will provide you with tips and information about dropshipping and eCommerce, as well as how to properly use the DSers platform.
Oberlo
Oberlo is the clear winner when it comes down to resources. Not many Oberlo alternatives offer an online blog or learning center. Their online learning center Level up is what they call it.
Level Up is actually an online school for business education. There are many courses at the learning center, including one that has dozens of lessons and hours.
These courses not only cover dropshipping, but also include topics such as:
TikTok: How to Use it for Sales
How to take better photos for your products in your store
How to build your Instagram brand
Plus, many other things
It is completely free so that you don't have pay anything to get all the knowledge. The learning center is available to anyone, even if they are not dropshipping experts.
You can also download tons of ebooks from their website. To help you understand the topics covered, I will show you some examples from these titles.
How to become a digital nomad
The Dropshipping Masters: Wisdom, Insights and Tactics from the Pros
The Entrepreneur's Guide To Email Marketing
You get the idea. The ebooks, like the online learning center cover a lot of topics not only related to dropshipping, but also digital marketing and business in general.
If you prefer podcasts to reading or watching videos, there is a podcast that you can also listen to. To give you an idea of what topics they cover, here are some podcast titles:
From side hustle to a $20M-a year business
How to launch your digital product business
The secrets of product manufacturing
Some of the information is however free. Oberlo is not required to view videos or listen to the podcast.
To have full access to Level Up, premium members must be purchased. In the next section, I'll discuss pricing and details about each plan.
DSers vs Oberlo: Pricing
Let me conclude by addressing pricing. I'll discuss which option is the cheapest.
DSers
DSers offers several plans. These are the current plans available (check out the pricing webpage to see the most recent pricing information)
Free: You can have up to 3 stores and add up up to 3,000 products with the Free plan. That's pretty impressive. Access to all features is available, including bulk orders, automatic order and tracking sync, inventory update notifications and bulk orders. Certain features, such as automatic inventory updating, may not be available.
Standard – $1.99/month – For 7,500 products and five shops Automated inventory updating.
Advanced – $19.90/month for 10 stores and 20,000 items Cash back, bundle mapping, advanced mapping and cash back
Pro – $49.90/month – For 25 stores and 75,000 items
All paid plans come with a free trial.
Oberlo
Oberlo offers a simple pricing structure with two paid plans and a free plan. You can only access two courses from the learning school with the free plan. These courses will help to design your life and open your first dropshipping shop.
The free plan allows you to have up to 500 products. However, it doesn't allow you to access bulk ordering or shipment tracking.
You can see that the free plan isn't as good as DSers', which allows you to have more products and gives you access features such as bulk orders.
Let's now look at the paid plans.
Grad – $7.90/month : This plan allows you to access all Level Up courses and weekly coaching sessions with Oberlo advisors. Dropshipping is limited to 500 products, and you have to use the same basic features as the free plan.
Boss – $29.90/month – This plan allows you to have 30,000 products and provides you with all the features.
For the most current pricing information, always check here. Prices are subject to change.
Comparing the two platforms will show you how DSers offers better pricing options. Dropshipping is possible even with the free version.
Is DSers better than Oberlo?
Oberlo is more well-known, but DSers offer more value for money. DSers offers a better option if you're looking for a free plan. Even the paid plans are much cheaper.
Oberlo offers the benefit of learning resources. However, you can still access ebooks and podcasts free of charge even if your premium plan is not activated.
Although the online learning center contains a lot of valuable information, you don't need to pay anything extra for it.