Reading Time:
7
minutes
Dropshipping is an alternative to stock ownership for E-commerce. You can find almost all marketplaces, such as Amazon and eBay. I have previously written several posts about Dropshipping.
DSM Tool
DSM allows Dropshippers import and add products to their stores for a profitable Dropshipping business. It was founded in Israel in 2013. It quickly lists items on marketplaces like Amazon, Walmart, Target.
Oberlo and DSM have a major difference. Oberlo connects sellers from Shopify to Aliexpress, whereas DSM connects multiple destinations to multiple sources of the marketplace. Let's take a look at DSM Platform for Dropshipping.
Features:Is DSM the best tool for your dropshipping business?
DSM is known for providing freebies to customers. This will save you valuable time. This tool can be used to save time and reduce the amount of manual research required for listing.
Smart Lister & Templates
Premium users have access to a large number of templates in the dashboard. There are only two templates available for free accounts.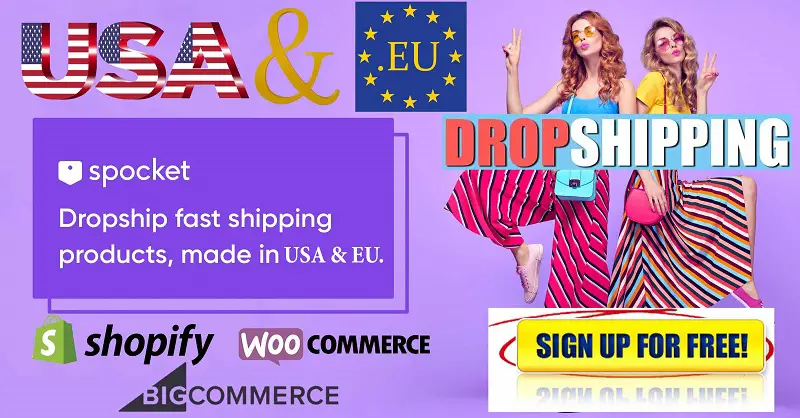 All templates are compatible with eBay and mobile-friendly. Each template can be viewed and edited online. You can customize the design and content.
There are many templates available. You can choose from Halloween, China, China, Big Sale and Gift Shop. Some templates are available for a fee.
Rapid lister allows you to manage all aspects of your Dropshipping business from one location. You can modify your dashboard or set up notifications by visiting the lister settings.
The dashboard will notify you when the item is removed from the sale, or if it hasn't been sold for a certain time. You can also set up an alert for missed orders and tracking numbers that have been sold.
Store Optimization
Monitor your orders and optimize your products to ensure you keep track of all your products. Monitor tab allows you to set prices and make adjustments for how many products you have.
You can either import your Dropshipping listings or add existing lists to eBay. There might be unmonitored items in your store. They can be found easily too.
Click on Edit to make any changes to the listings. You can change the profit % and quantity, or set alerts to a stock minimum.
To improve the user experience, set up alerts and utilize smart filters.
Sale Builder
The sales builder, as the name suggests, is highly effective at increasing sales. It is fully automated. Add the eBay listing or order to the track code. The automated messages will be sent automatically to ensure better feedback and a higher ROI.
The Sales & Order Dashboard allows you to view the order status and see the items that are still available for purchase. You can also track your sales performance by looking at the average profit and sales for the month.
For better sales, the dashboard displays the Best Sellers for the month.
Auto-Order
This feature makes your job easier and more efficient. You will need to choose the best plan to send the orders automatically when you turn on auto-order. Auto-order allows you to save time and send orders directly from the marketplace when the customer orders the product.
This simplifies the management of your shopping list and helps you save money by using gift cards from different stores.
An auto-order can be created in many marketplaces, including Amazon, Walmart, and AliExpress. You can also keep track of your order fulfillment by notifying in advance if an order is out of stock.
The traffic to your store will determine which plan you should choose. The lowest priced plan costs $11.97 for 30 orders; the most expensive plan costs $999.97 for 5 000 orders.
Search
You can quickly search the products and choose the best Dropshipping products. Finding the most popular products can help you make a profit.
Advanced search locates items based upon demand and their sources. To get a better deal, you can compare prices and find out their sources.
You can view the items you have chosen in your saved items. Additionally, you can save the seller to be used later.
Dropshipping CRM
DSM tool allows you to manage and handle customers. DSM's in-built CRM allows you to access customer messages as well as all other eBay updates. You can send and read messages, as well as access all important updates from sellers.
You can also save time by using a pre-made template.
Rapid Lister
Rapid lister can help you avoid negative reviews and make the whole process more smooth. Rapid lister offers many advantages over other Dropshipping tools.
Upload your logo to add watermarks to all of your images. DSM can also customize the logo, if necessary.
To filter out unwanted words from your listings, use the bad words filter
You can set the return policy according to your needs. You can specify the date of return and who will pay for the shipping costs.
If you are looking to create business policies, you can do so.
How to Start with DSM Tool
Sign up free of charge to connect your eBay account with the DSM tool. Once the account has been successfully synced, you will need to fill out your PayPal account. You can choose your profit percentage and currency to display your money.
After successful registration, you'll be redirected directly to the dashboard. The dashboard is intuitive and user-friendly. It allows you to view all sales and profits, as well as views for a week or month.
DSM Tool Pricing
DSM pricing is very reasonable and clear. It works according to pay per use, which is the most important aspect.
You can start free by getting 50 listings and dashboard alerts. While some features may be identical, with each increase in price the number of listings will rise and the cost/listings.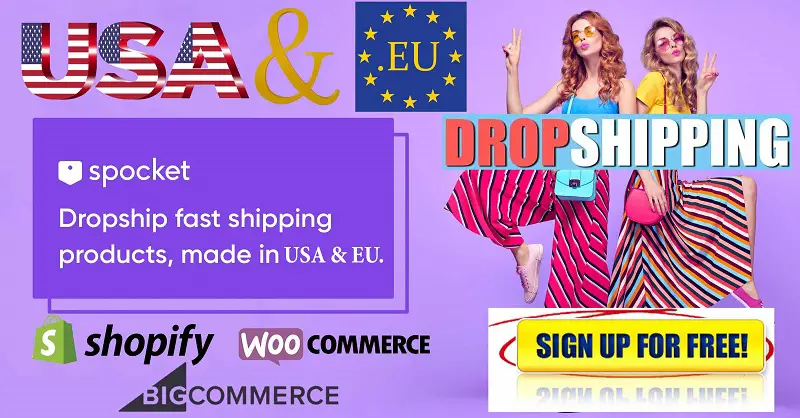 The $9.99/month plan includes 150 listings, while the $2499/month plan has 100,000 listings.
Contact the customer service team if you require more than 150,000 items/listings to be included in your plan. They will customize it for you.
Supported Stores:
Each plan includes the following features:
Dashboard Alerts
sMultiple Source Vendors
Auto Feedbacks and Message Centres
Title Optimization
Chrome Extension
Linked Accounts
Personal Customer Service
DSM Tool Reviews: The Pros and the Cons
Pros
50 listingsDSM offers 50 listings for a lifetime free of charge. This is a great deal. If paid, this listing can be extended up to 150,000
Importing Listings: You can simply copy the link and click on the Rapid lister tool to import the listings, including images and MPN.
Top Suppliers Select the top suppliers from Amazon Aliexpress or Walmart to start importing to Dropship. You can choose any one of these suppliers to start selling.
Add or Remove Items: You have the ability to bulk edit, remove or add items to your list. The display can be removed from your computer at any time.
Customer Service: DSM customer support is very responsive. To send an email or click on the icon to the left of the screen. Within a few hours, your mail will be replied to.
Title Optimization Keep your product's title optimized with DSM. DSM will suggest the best title for your product from the keywords on eBay.
Pricing I have listed the pricing and how it works. Pricing works in a pay-as-you-use manner.
Cons
Limited Supplier suggestions
Integration with large stores is not possible
FAQs related to DSM Tool Review
How can I cancel my DSM Tool subscription?
You can cancel your membership renewal at any time by stopping auto renewal on the account subscription page at https://app.dsmtool.com/subscription and clicking the cancellation button at the bottom of the page.
Is the DSM tool free?
DSM Tool costs $19.97 per month. You can also download a free version. DSM Tool can be downloaded for free.
What's the purpose of the DSM Tool?
DSM Tool allows businesses to dropship and manage orders from suppliers such as AliExpress, Walmart and eBay. You can use it to perform online product searches.
Is the DSM tool safe?
Their monitor is defective in that it doesn't correctly pick up price changes. This causes consumers to lose money as well as eBay metrics. If you want to save the company, stay away.
Who are the most common DSM Tool users?
DSM Tool is used frequently by freelancers, large corporations and mid-sized businesses as well as small businesses.
Is there an API to the DSM Tool?
There isn't an API available for DSM Tool.
What payment methods does DSM Tool accept for payments?
DSM Tool uses a third-party payment system to process payments. Payment options will be determined by which payment methods are accepted in your country, and the country of incorporation for DSM Tool. DSM users are most familiar with credit cards and PayPal as payment options. Cardholders with debit cards can add their cards directly to PayPal to make it easy to pay using their debit cards.
Is DSM Tool compatible with other apps?
These applications work with DSM Tool: Shopify
What kind of support does DSM Tool provide?
DSM Tool offers the following support options: Chat, Email/Help Desk, Chat and Knowledge Base.
Is it safe to use the DSM tool on eBay?
DSM Tool is, to my knowledge, only available for Amazon-to-EBay arbitrage. ShopMaster is the best option for drop-shipping, which is fantastic. However, it all depends upon your needs. My opinion is that there is no perfect instrument.
DSM Tool Alternatives
Dropified
Dropified is a dropshipping platform in its most basic form. Dropshippers will find it very helpful because they can create a store, connect with suppliers, and then search for products to sell. Dropified takes care of all the logistics, including inventory storage, shipping and packing. Dropified doesn't charge any upfront fees for inventory. Instead, you can focus on suppliers and source products first.
Dropified claims that its technologically superior services can save customers up to 20 hours per week. Dropified accounts and an e-commerce website are all you need to use this service. This is it. You are now ready to benefit from Dropified's opportunities. Dropified is compatible with Woocommerce and CommerceHQ as well as GearbubblePRO and the well-known Shopify platform. Dropified is able to combine with any of these platforms in less than 3 minutes, providing you with the required results. 
Dropified makes it easy to open a shop. It is easy to browse, select, and import the products that you desire quickly. Dropified is a partner with Aliexpress, one of many shipping companies. Once your product has been imported via Aliexpress you will be able to see it in your inventory along with any photos or other pertinent information. After you're satisfied, you can start selecting and selling the items. This strategy makes Dropified very easy to use.
Dropified does not offer a free trial, but it does offer a 14 day trial for two of its plans. It is more expensive than the major market players but offers a wide variety of quality options at a fair price.
SalesSource
SaleSource is an online marketing platform that analyzes products, trends, and compares competition to help ecommerce businesses grow faster and more safely. Dropshippers find it especially useful because they have multiple options to identify the most in-demand and popular products.
This tool uses artificial intelligence to support all e-commerce platforms and works with Shopify. If you are sourcing from AliExpress for example, it is one of the most efficient solutions. These four features are key.
SaleSource comes with a Chrome extension which activates when a user navigates directly to any AliExpress product listing, or any other ecommerce store listing. This extension allows for automatic comparisons between competing products. This is possible without the need to download any data or upload photos.
SaleSource comes in three pricing options. Each can be purchased monthly or annually. You can also get a free trial. You can access the software for free and scan up to five products to find the best deals. To access competitor statistics, and other useful information, you will need to upgrade your plan.
AliDropship
AliDropship for AliExpress can be used to automate your dropshipping business.
AliDropship is a premium WordPress plugin which can retrieve product information from AliExpress and grab photos to import into your store. It also allows you to verify shipping options and verify shipping addresses. 
AliDropship is only a one-time payment. The AliDropship plugin costs $89 and includes lifetime support.