Reading Time:
8
minutes
This is a detailed EcomHunt review vs Niche Scraper, as the title suggests.
Dropshipping is a highly competitive business. It is now very difficult to find the most profitable products in order to maximize profits.
There are many Dropshipping Product Research Tools available that will ease your anxiety about the process.
Some tools are necessary to manage the business and make it profitable.
One thing I discovered while researching my dropshipping options was that it is possible to find the most profitable businesses for very little money.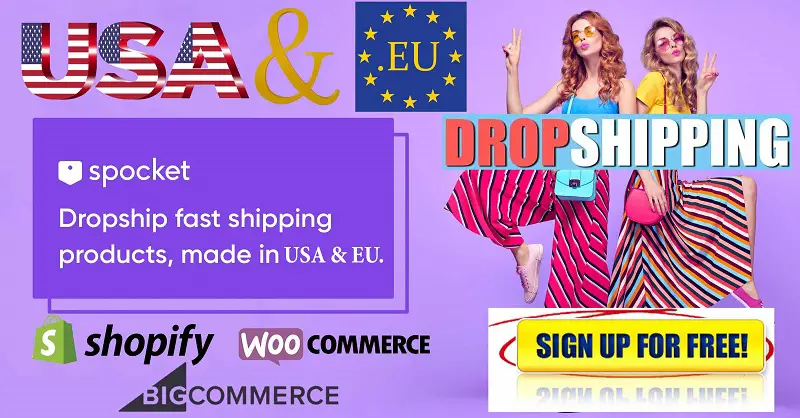 Ecomhunt and niche scraper are the best tools I've found to search for winning products.
Other useful tools are also included in the list: Oberlo for Shopify and, similarly, WooCommerce and WordPress have several plugins.
Despite all this, there is still enough traffic to maximize profit. Tools that help you choose the best products to market are essential.
It is for this reason that we have written a review on two dropshipping spy apps, EcomHunt and Niche Scraper.
Dropshipping is a business that depends on the product it sells.
To make it big, it is important to focus on the best marketing strategy for your product line.
It is important to do market research, and to focus on campaigns that generate the most organic traffic to sales.
Every business's primary focus is to grow, and for this reason it must sell well.
You would love to be able to request winning products. You don't have to worry about it, the EcomHunt vs Niche Scraper review will provide all the information you need regarding choosing the best product for your dropshipping shop.
Niche scraper at a glance:
Niche Scraper, an eCommerce Spy tool, helps drop shippers find winning products to sell online. These stores can be hosted on WooCommerce, Shopify or any other online shopping platform.
This tool is intended to assist drop shippers in conducting exact item research. It evaluates the success of selected items on other Shopify stores.
Drop shippers have the ability to choose the most performing products and then add them to their stores.
This tool can be used not only to Shopify, but also to get detailed information about Aliexpress items.
Dropshipping is a popular trend that most people are now embracing. It's easy and efficient to use, provided you know how to use the internet.
This App allows you to access the best products from product sourcing companies such as Aliexpress.
All you have to do is verify the engagement of any items you plan to import to your store.
These items can be accessed based on the highest order or based on their seller rating in your niche.
Niche Scraper also offers detailed product expense reviews for each product. You can now determine how much you should invest in Facebook ads, video ad copy and social media targeting.
Although it might seem difficult to compare Niche Scraper and EcomHunt, they are both great tools with incredible features.
Niche Scraper offers a premium and free version. However, Pro users have access to many of the amazing features.
If you want to get the best out of this spy tool, then you will need to spend a little bit.
Niche Scraper is easy to use for both beginners and professionals in drop shipping.
Niche Scraper can provide the following services.
Choose the Best Products
Analyse Store
Video Maker
Winning Products
Niche Scraper was created to help users find great products, as stated in the article.
This device selects the most successful products for your store, and provides you with updates daily on the top products.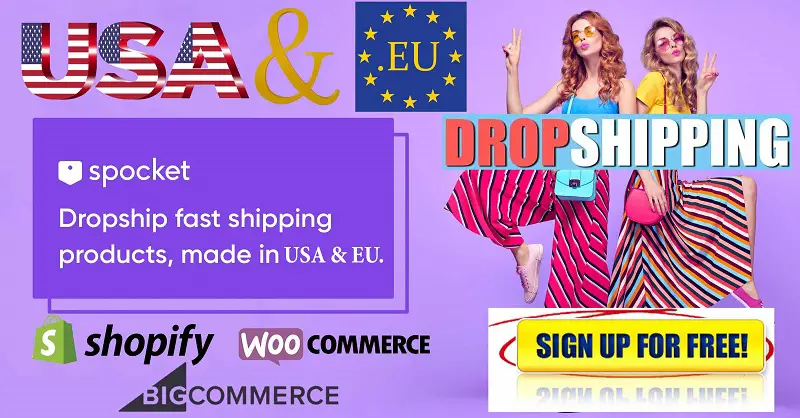 Each product update will contain all information about the product.
These details include the product description, price, order rate, features and potential audience for social media. You can also find details about how to contact the supplier for each product.
These winning products can be added to your Shopify store , and sent directly to your customers.
Store Analysis
What does store analysis mean? This feature allows you to view different Shopify stores with information about the product progression.
It doesn't matter what niche you are in, as there are general and one-product stores that can be accessed. As long as the store is verified.
To get the winning product you want from this software, you only need to search for the popular stores that sell the product you are looking for or the type of products that you want.
You can easily keep up to date with traffic data, estimates sales, and other pertinent information about the top-selling products so you can prepare for the market.
Video Marker
This amazing feature makes it easy to create video ads for product advert campaigns. You have two options: you can either use an already-existing video ad from the membership, or you can create a brand new video using the Video Maker.
This feature is essential to work on more videos.
To create a video copy, simply get the URL of your product and paste it onto the software.
Niche Scraper Plans
Niche Scraper offers its services in three main ways. This includes free services. These are the three ways you can access Niche Scraper Spy:
No Cost Plan
Pro Membership
Annual Pro Membership
Free Plan
It is free, as the name suggests. Niche Scraper members and intending members will be granted a 3 day trial to view the top selling products in their store. This software may allow you to access other features, but these are also regulated.
Pro Membership
Niche Scraper gives you the Pro Membership, which includes all the features needed to create and grow your dropshipping business to a six- to seven-figure operation. It costs $35 per month.
You can access unlimited store evaluations, as well as the ability to create video ads for product promotion.
Annual Pro Membership
This plan has the same features and benefits as the Pro Membership. Only the price is different. A Niche Scraper subscription for one year gives you a huge 60% discount to help you run your business efficiently for one year.
This covers everything you need to start a dropshipping business. Before we compare EcomHunt and Niche Scraper, let us briefly discuss the benefits and drawbacks of Niche Scraper.
PROS:
These are some of the exciting facts we discovered about Niche Scraper.
This will provide you with detailed information about all the best-selling products and information on how to reach your target market.
This will allow you to do a market analysis and help you choose the right product for your store.
Analyze which products are the most popular in other stores and their current rating.
Make amazing video ads with product photos.
It features a user-friendly interface and many video guides.
The annual membership plan is very affordable, and you get a 60% discount.
It is able to make payments through most payment gateways, including Mastercard Credit Card, Debit Cards, and, of course, PayPal.
CONS:
Niche Scraper provides many details about top-selling products but it can do much more than that.
Niche Scrape could offer additional data about winning items, such as sales trends, to help you make informed decisions.
For those with very limited budgets, the price of this product can seem a little steep.
You will need to contact them for assistance in order to pay with debit cards.
EcomHunt at A Glance:
EcomHunt can be a powerful tool for finding the best products to sell in your store.
It handles the central part of the sourcing process and provides you with all the information you need about the product.
The EcomHunt can be used to monitor large companies and social media accounts, as well as the Aliexpress to find the best products for Dropshipping.
The working pattern is similar to Niche Scraper, but it has some unique features. You will see the similarities and differences as you read on.
EcomHunt is a spy tool that helps its users find the best products for their stores. This tool will take the stress out of finding the right product for your store.
The following features, which will be discussed further below, would provide details about EcomHunt and Niche Scraper.
Friendly User Interface
Ecomhunt will automatically notify you of winning products so you don't have to do any evaluations.
You can't use all the tools as a free member until you upgrade to Pro. Upgrade to get all the features you need for your business on the platform.
Like Niche Scraper all products are sent with their Facebook targeting and video ad copy.
Ecom hunt is an excellent tool that can help you find amazing products.
You will also see the cost price for the products sourced from the top seller and your profit on each product sold.
Shopify accounts already allow you to import products straight into your store.
The dashboard is easy to use and intuitive. It is easy to find the winning products. This dashboard is updated each day and will show you the most popular product.
Once you've found the product that you like in the dashboard, click on "Show me money". All data about the product will then be available to you as you search for the best.
Facebook Ads
Facebook Ads are a key component of traffic generation. They help you reach the right audience for your store. This is why the device allows Facebook Ads to access its users.
You can access amazing product videos for free as a member to promote your products in your store.
Okay, this Ecomhunt feature is great. It tells you a lot how Facebook ads perform and converts to sales. You can also learn about the strategies by using them.
This feature also includes a tutorial on Facebook targeting for beginners. It will help you get started with Facebook targeting.
AdHunter chrome Extension
Ecomhunt's Adhunter Chrome Extension is an amazing feature. This extension allows you to place Facebook competitive ads. You get active sponsored Facebook ads with full access to them for product promotions.
It also displays the traffic and the place. All you need to know about sponsor ads. You will also find out how long the ads will last.
This feature is great because it is completely free for active members.
If you are an active member of the platform, then you can enjoy the full potentials the Adhunter chrome extensions.
Product Analytics
You can now add the products to your dropshipping shop by completing a product analysis.
Get detailed information about the profit margin and improve your ads campaign to determine where it is most effective and how to target your audience.
This gives you an overview of the social media performance of the winning products and their overall effectiveness. This data will also tell you where the products came from.
It not only shows you the current location, but also gives you detailed information about the number of orders and reviews, ratings, total votes for the products, and much more.
Tutorials and Video Guides
This device is worth every penny. All the videos are very interesting and easy to follow.
Just like when you start a business, the majority of people who use this tool have little to no idea how it works.
However, having access to a course that teaches you how to do it is a great way to motivate them.
Even though the free membership allows you limited access, it is only for pro members. You will need to upgrade to the Pro membership to enjoy full access to tutorials and videos.
Links to Winning Products
Ecomhunt is a great tool to help you find the winning products and then use them to get to the store. You can find the link to the store once you reach the store.
This will allow you to access all these stores with a wide range of top-selling products. Oberlo for Shopify and the WooCommerce plugins can be used to add the products to your shop. EcomHunt saves you time 100%
Ecomhunt Membership Packages
Ecomhunt offers two membership plans: Pro and free, which is a difference from the Niche Scraper's three plans.
Access to products is free for 3 days with limited information. However, the Pro membership plan has all that the platform has to provide.
You can purchase the Pro membership plan for $29 per month or at a reduced price of $20 per month.
You will have instant access to all the winning products and features, as well as full tutorials.
PROS:
It is almost identical to Niche Scraper, but it has a slight difference.
This device performs a market assessment to determine the most popular products for dropshipping.
This report includes a complete analysis of top-selling products from other stores and their current rating status.
This will provide you with data about each product and information on how to reach your target audience.
Access to video ads that combine product photos with impressive effects.
It features a user-friendly interface and Video guides.
The company offers a 14-day trial for free and 31% discount on the pro plan.
It allows you to dig deep into Facebook data about the products.
CONS:
It doesn't give much information about the products that were sourced.
Although the price is reasonable, it could be better if there was an annual plan or discounts for active members.
There are very few payment gateways that can be used to make payments.
These products do not target any one niche.
Conclusion:
These tools are both equally impressive, but they have a few differences that you will notice after going through them.
Niche Scraper's Videomaker tool is unique and special, which is an added bonus.
Ecomhunt offers each winner product with a live review video. I still love the slide video pictures.
Ecomhunt's pricing is quite affordable compared to Niche Scraper. You only need to pay $20 per month for full access to the platform. Niche Scraper costs $39 per month.
Ecomhunt has been my go-to for several months, and it's been a great experience. It's also very affordable.
The tutorials have been very helpful as I was able to re-watch the videos.
Ecomhunt is a great tool for finding trendy, hot-selling products.
The tool you choose depends on what you need and the purpose it serves. Having used both, Ecomhunt is my preference due to its cost-effectiveness.
Comparing the options of Niche Scraper vs Ecomhunt, one can see what each platform has to offer and what value they provide for their users.
Ecomhunt is the best dropshipping company option. I am as comprehensive as I can make it. You want the best service at the lowest price.
Although it can be difficult to decide which tool you want, you may just need to toggle a few options before making a decision.