Reading Time:
5
minutes
 An eCommerce website is a website that allows you to sell products or services online. It is a website that can be accessed via the internet or other computer networks. These websites are very popular and they help people who want to sell their products or services in an easy way, but also in a very profitable way. There are many different ways to set up an eCommerce website, and there are many different things to consider when setting one up.
Types of eCommerce Websites
There are many types of eCommerce websites. The most common are business-to-consumer (B2C), business-to-business (B2B), and consumer-to-consumer (C2C) websites. Each type has its own unique features and benefits.
Business to Consumer (B2C) websites are the most popular type of eCommerce website. They are designed to sell products or services to consumers. B2C websites usually have a shopping cart and payment gateway so consumers can purchase items directly from the website. An example is when you are selling liquid chalk to gym goers or sneakers and other novelty items.
Business to Business (B2B) websites sell products or services to other businesses. An example of this is when you own an SEO agency in Melbourne that works with business owners not only based in Melbourne but also in different parts of the world. These websites are often more complex than B2C websites because they need to accommodate the needs of multiple businesses. B2B websites usually have a quoting system so businesses can get an accurate price for the products or services they need. B2B websites also usually have a more complicated search feature, which can be more difficult to code and manage.
Consumer-to-consumer (C2C) websites connect consumers with other consumers. These websites allow users to buy, sell or trade items they no longer need. C2C websites are similar to eBay or Amazon in that they link the seller with the buyer to complete a transaction. C2C websites are more complex than B2B or B2C websites because they have to accommodate the needs of both parties.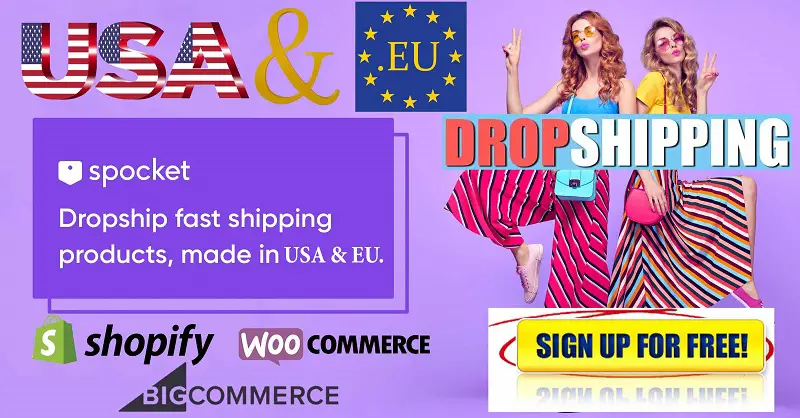 How do I get started?
Create a user-friendly design
User-friendly website design is important for any business that wants to be successful online. One way to go about it is if you have the budget, working with web designers who understand user experience (UX) principles, you can create a website that is easy for your target audience to use.
Some of the key elements of user-friendly website design include intuitive navigation, clear and concise messaging, and well-designed visuals. By keeping these things in mind, you can create a website that will help your business reach its online goals.
Use marketing and SEO techniques
SEO techniques are constantly changing and evolving. As a result, it can be difficult to keep up with the latest SEO trends. However, by using marketing and SEO techniques, you can ensure that your website is visible to potential customers.
By using keywords in your website content, you can improve your chances of appearing in the top results of a search engine. In addition, by including links to your website on other websites, you can increase the number of visitors to your site. Finally, by creating interesting and informative content, you can encourage people to stay on your site longer and return in the future.
You may also want to start using Funnels in your marketing strategy. Funnels are an amazing way to get more leads and customers through your doors. But what exactly is a funnel? A funnel is simply a series of steps that your potential customer takes on their journey from becoming aware of your product or service, all the way to becoming a paying customer.
There are three main types of funnels that you can use: The Awareness Funnel, The Consideration Funnel, and The Decision Funnel. Each one is designed to target a different stage in the customer journey.
The Awareness Funnel is all about getting your potential customer to become aware of your product or service. This is usually done through paid advertising. The Consideration Funnel is where your potential customer begins to do more research on the product or service they are interested in buying. This often involves more free information and it's during this phase that you want to begin to build a relationship with your potential customer. The Decision Funnel is where your potential customer makes a buying decision. This is the phase where you want to be able to provide a lot of free information, but also have a way for people to buy from you. The Action Funnel is where your potential customer actually buys something from you. This is the phase where you can begin to build a relationship with your customer.
Another way to market a service business is through e-mail newsletters and e-mail blasts. By sending out regular e-mails, you can keep your customers informed of new products, special offers, and company news.
Make sure your website is mobile friendly
As the use of mobile devices to access the internet continues to grow, it is important to make sure that your eCommerce website is mobile-friendly. This means making sure that your website can be easily viewed and navigated on a mobile device. There are a few things to keep in mind when making your eCommerce website mobile-friendly. First, make sure that your website is responsive, meaning that it will adjust to fit the screen size of any device. Second, keep your design simple and easy to navigate. Third, make sure that your checkout process is quick and easy to complete on a mobile device. By following these tips, you can ensure that your eCommerce website is accessible and user-friendly for all of your potential customers.
Use high-quality product images
If you have an eCommerce website, then you know that product images are essential. They need to be high quality in order to show off your products in the best light possible. Here are a few tips on how to use high-quality product images: 1. Make sure the resolution is high enough. This will ensure that your images look clear and sharp on all devices, from laptops to smartphones. 2. Use natural lighting whenever possible. This will help your products look their best and make it easier for customers to see what they're buying. 3. Use a professional photographer if you can afford it. This investment will pay off in the long run, as professional photos tend to look much better than amateur ones. 4. Take multiple pictures of each product from different angles.
Offer customer support
As the owner of an eCommerce website, you know that offering customer support is key to keeping your customers happy. Here are a few tips to help you offer the best customer support possible: 1. Respond quickly to customer inquiries. The sooner you can respond to a customer's question or concern, the better. 2. Be available 24/7. If possible, offer customer support 24 hours a day, 7 days a week. This way, no matter when a customer has a question or issue, you'll be there to help. 3. Offer multiple channels of support. Some customers prefer to communicate via email, while others prefer live chat or even social media. By offering multiple channels of support, you'll be able to cater to all of your customers' needs.
Following these tips will help you create a successful eCommerce website that s both easy to use and enjoyable for your customers.