Reading Time:
9
minutes
In many businesses, electronics is still the most popular product category for consumers.
Today I will share with you the top marketplaces where you can buy wholesale electronics in Malaysia and Singapore. In this post, I will also cover market growth and supplier finding tips.
Now, let's get to it!
Why Wholesale Electronics?
Statista.com predicts that the Malaysian consumer electronics market will grow by 4.8% between 2019 and 2023. It is expected to reach US$1,044m by 2023.
Similar electronics market potential exists in Singapore. It is expected that Singopore's consumer electronics revenues will exceed US$1,141m by 2019. A CAGR of 8% would be possible from 2019 to 2023. It is predicted to reach the US$1,551m market sales by 2023.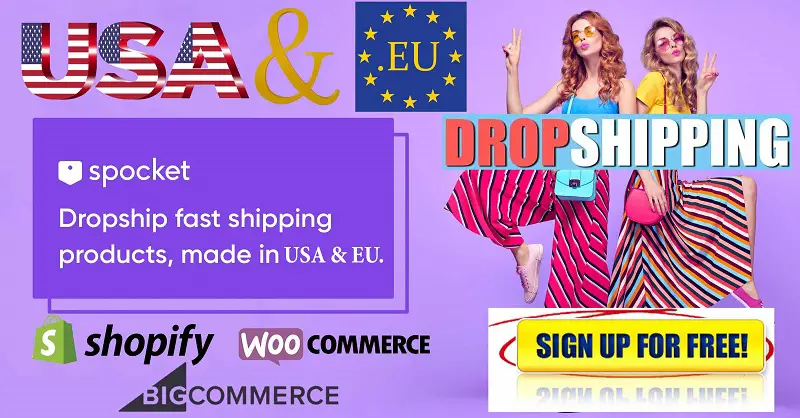 Electronics is still a niche that attracts business owners. The industry has also seen new and exciting opportunities thanks to e-commerce. Wholesale electronics has huge potential.
You will also reap the benefits of being an entrepreneur through wholesaling electronics such as:
1. Products at Significantly Lower Prices
This will result in more products coming to you from your investment. This will increase your profit margin. By offering customers more discounts than your competitors, you can take advantage of the enormous savings.
2. Electronics Wholesaling is Faster
It saves time. This allows you to spend your time on other areas of your business. You will see a positive impact on your business's overall profitability and growth.
3. Your stock is delivered to your door
Your electronic products will be delivered to you if you deal with the right wholesale suppliers. This allows you to save money.
4. Selling Established Electronics with Brand Familiarity
You can buy brands that are familiar to consumers when you wholesale electronic products. These consumers already trust and love the brands.
Although your brand may be important for your business, it is not necessary to brand the electronic products that you sell.
You will have more chances of selling products because people are more likely to buy products from brands they already know.
Malaysia's Best Places to Buy Electronics Wholesale
1. TomTop
TomTop is a large supplier of computer accessories and electronics products from top brands. Website.tomtop.com offers a 20% discount on many of their electronic products, both in Malaysia and elsewhere.
Pros
* The website is simple to use
* Wide range of other products
Cons
* Not all customer service is available
2. Geekdigger
The e-commerce platform, based in Malaysia, has over ten thousand consumer electronics products. www.geekdigger.com focuses on satisfying the needs of direct consumers as well as retailers at a budget-friendly price.
Pros
* Worldwide drop shipping
* It is easy to place an order with the supplier
Cons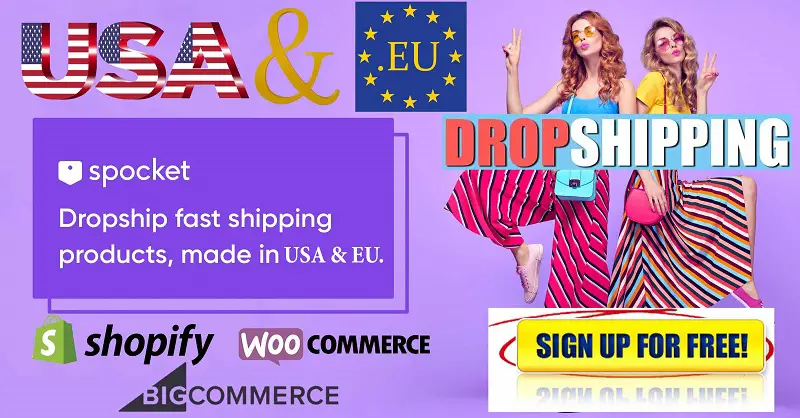 * Not enough testimonials from customers
3. Mega Goods
Megagoods.com has been very efficient in delivering its services to its loyal customers. Their large selection of high-quality and affordable consumer electronics draws both loyal customers as well as new buyers who knock on their doors.
Pros
* Wide range of original electronic products
* Excellent customer service
* The website is simple to navigate
Cons
Due to the large patronage, purchases can take some time to make.
* This platform might be used by scammers to sell products.
4. SaveValue2U
SaveValue2U is a wholesale distributor of electronics. This supplier is based in Malaysia and offers mobile electronic devices as well as other electronics products such security cameras and high definition projectors. www.savevalue2u.com offers a 3-month quality guarantee to customers in Malaysia. They also sell amazing products at incredible prices.
Pros
* Registration for membership is free
* Wide range of electronic products
Cons
There are some suppliers who may not be honest
The platform has more than forty-two thousand products, including electronic items. www.albanydistributing.com also creates an easy avenue for resellers to load products hereunto their stores like Amazon, Alibaba, and eBay.
Pros
* Membership is completely free
* Wide range of electronic products
* Website is easy to use
Cons
* The seller did not provide clear information regarding buyer protection
* Customer support is not available on a regular basis
6. Drop Ship Malaysia
www.dropshipmalaysia.com, the website for Drop Ship Malaysia is a very wide platform for e-commerce. It's a hub for general products and electronics gadgets.
The over three hundred thousand products can be purchased at pocket-friendly prices so both direct and resellers can benefit from the electronic products.
Pros
* The product quality is unsurpassed
* A return agreement is available
* Prompt customer support
Cons
* Customers reported delays in delivery
* The process of returning is difficult
The Best Places to Buy Electronics Wholesale In Singapore
Welcome to RS. We are one of the top electronic suppliers in Singapore. RS Components can deliver high-quality electronics on time and within your budget.
Pros
* They are still one of the most respected high-service distributors in electronics, automation, control components and tools around.
* They have more than 1,000,000 customers worldwide, with operations centers in 32 countries and a global distribution network.
They send over 44,000 parcels each day.
Cons
* They now offer audio accessories only, and have simplified product lines.
Fengsheng Electric Co. Pte. Ltd. is your one-stop shop for all electronic products. The company is a full-line distributor of electronic/electrical and product control products for over 30 years.
Pros
* They serve the residential, commercial, institutional, and industrial sectors.
* They offer a wide range of products of high quality.
* They offer competitive pricing and excellent service on the market.
* They are among the most respected manufacturers in their industry.
* They are available locally as well as internationally.
Cons
They are primarily targeting high-end consumer lines
3. Elect Chem
Elect Chem has been a distributor of electrical components and electronics in Singapore since 1992. Their products include cables, cameras, and electronic switches.
Pros
* They offer a broad range of electronic & electrical products, both for consumer and high-end products.
* They have many reputable international brands as partners
* They sell products and accessories.
4. Fabtronics
FABtronics is a leader in the distribution and global supply for franchise-quality electronics, electronic accessories and semiconductor solutions.
Pros
* FABtronics sells products in two ways. They can be sourced via franchises or authorized channels.
* They guarantee 100% quality and traceability
* They do not have any quality deadlines for their products.
* They are known for their brands: TMEL / Microchip / Nexperia. Renesas. SMSC / Microchip. Micrel. Power Integrations. Altera. Xilinx. NSC / Texas Instruments. Intersil. Samsung. Osram. Cree. Everlight. Liteon. Vishay. Toshiba.
5. Avic-Tech
Avi-tech in Singapore is the place to go for all your circuit board requirements. They also offer burn-in services and PCBA.
Pros
* They offer a worldwide coverage that extends beyond Singapore's shores to the US, Europe and other Asian countries.
Their prices are extremely competitive due to their professionalism
* They have a very enticing return policy.
* They have won numerous awards for excellence
Cons
* Customer service might still require some refinement.
Mouser Electronics is a distributor for more than 750 of the most respected electronic manufacturers in the world. They specialize in the distribution of many electronic products, including semiconductors and interconnects as well passives and electromechanical parts.
Pros
* They are committed to customer service and support more than 17 languages.
* They offer a wide range of products and customers.
* They supply electronics to the top markets around the globe.
* Transact business in more then 27 currencies
How to find wholesale electronics suppliers in Malaysia and Singapore
Many people are confused about how to find reliable suppliers for their electronics business. Some take a lot of time to identify great suppliers so I have included some tips to help you find the right supplier.
. You need to make sure that wholesalers are great for your business/brand
It is not always easy to find a reliable wholesale electronics supplier. Although you can find helpful advice and testimonials on the internet, it is important to choose suppliers that are right for your brand.
It is important to note that different business models can work. It is important to note that different business models work for different entrepreneurs.
. Participate in the Local Trade Shows
This is a great way to meet potential wholesalers of electronic products. Trade shows allow you to connect with people whose business aspirations/interests are similar to yours.
You can also exchange information with wholesalers if you find electronic products that you like at trade shows. Request samples by contacting the suppliers.
If you feel that the suppliers and products will be beneficial to you and your customers then you can establish a business relationship.
. Google is your friend
Google is a great resource for any electronics company, whether it's a startup or a well-established one. You can search for wholesale electronics distributors using Google.
. Locate Businesses that are Exiting the Industry to Place Bulk Orders
This is an excellent way to get wholesale deals for your electronics store. Many businesses exiting the sector often sell their stock wholesale. Some stock will be priced below wholesale.
It is vital that you buy products out of passion and not because they are inexpensive. You should ensure that stock is in good order. Before purchasing stock, verify that the business is not closing for the right reasons.
. Use the Yellow Pages
Look for wholesale stocks on the Yellow Pages within your area. Find wholesalers that sell the products you are interested in and offer competitive prices if you find one.
Shipping is now easy. You don't have to limit yourself to your local area.
. Buy from International Companies
This option is great if you're just starting out or if you have a tight budget. This option is best if you are able to wait for stock to arrive. Many large international companies offer products at affordable prices.
Verify that electronic products purchased from large companies are of the highest quality before you make a purchase.
. Bulk Wholesale Orders
Some companies compile lists of wholesalers that offer different electronic products. This list will help you to eliminate the need for searching for all suppliers.
How to choose the best wholesale electronics vendors
. Verify that the supplier is certified
It is important to ensure that you get high-quality electronic products when you wholesale them. Verified suppliers will guarantee high-quality products.
Verified wholesalers source products directly from the manufacturer or from authorized dealers. You can be confident in the products of a supplier that is certified.
. The minimum order quantity should be low
If you have a small budget, make sure that the minimum order quantity is low. This will reduce your startup costs and reduce risks.
. Priced at a Pocket-Friendly Level
Wholesalers that offer high-quality products at reasonable prices are a good option. This will allow you to make a profit on your business.
. Service after sale should be satisfactory
Check testimonials from other buyers to confirm that a supplier provides great after-sales services. Avoid suppliers that offer poor after-sales services.
. Quality Assurance
Suppliers that offer product warranty can be trusted to deliver your electronic products. Only suppliers will offer product warranty if they are confident that the products they sell are of the highest quality.
It will be easier to return the product or get a replacement if it is defective if there is a warranty.
Top-Profitable Electronics You can Wholesale
To make money in your electronics business, it is important to sell profitable products. Here are some profitable products that you could sell:
Accessories and Mobile Phones
People are always on the lookout for new phones and accessories. You can make a lot of money if you price your products correctly.
TV and Accessories
You can make a lot of money selling TVs and accessories. You can also sell TV accessories such as TV wall mounts and table-top stands.
Gaming
Both children and adults love gaming. Selling video games, consoles and accessories can bring in a lot of money.
Bluetooth Speakers
Numerous homes use Bluetooth speakers. They can be used with TVs or home theaters. They can also be used outdoors. Bluetooth speakers are a great way to make a lot of money.
What are the best wholesale electronics suppliers in Singapore?
You can find a lot of low-cost electronic suppliers in Singapore. They are not counterfeit just because they sell at low prices. They offer top-quality products at a low price to satisfy the profit needs of many customers. They include:
1. RS
2. Electronics
3. Element14
4. Tongha Electronics
5. Kompass
Which are the top gaming vendors in Singapore?
Singapore has a large market for Asian gaming goods, and gaming products are no exception. These are the top gaming products you can find in Singapore.
1. Vinova.sg
2. Activateplay.com
3. Adsumsoft.co.nr
Electronic Arts
Are there suppliers of cell phone accessories in Singapore
Yes. You can find many suppliers selling accessories for cell phones in Singapore. You need to be cautious not to fall for fake or counterfeit products.
However, this does not mean that Singapore's cell phone market is free of cheats. This is not true. There are a few suppliers that you can trust and who offer low prices, discounts, or free shipping. These suppliers include:
1. Amazon.
2. Saysal
Are there any Bluetooth earphones suppliers in Singapore?
Absolutely! They not only distribute Bluetooth earphones, but also sell high quality products to markets beyond Singapore. They sell products at a low price and offer discounts. These include:
1. Oraimo
2. Lenbrook
3. Null-Audio
4. Ezbuy
What are the best wholesale electronics suppliers in Malaysia for cheap?
Many wholesale electronics distributors Malaysia offer products at very low prices. A few of them will even ship items purchased for free to customers.
There are many suppliers who go above and beyond to please their customers by offering extravagant price discounts. SaveValu2U, a unique supplier that sells top-quality electronics at low prices, is one of them.
Which are the top gaming vendors in Malaysia?
Summerglitz is an excellent example of a vendor that offers a multitude of gaming products to its customers who treasure them.
There are many gaming products that you can choose from, which is great for young people. These top-quality gaming goods from Summerglitz are reasonably priced.
Are there suppliers of cell phone accessories in Malaysia
Malaysia has many wholesale suppliers of accessories and electronic gadgets. The demand for accessories for cell phones has increased with the constant advancement of technology.
Many electronics suppliers deal in the supply of tech products and supplies to customers in Malaysia and around the globe. Dropship Malaysia, Mega Goods and SaveValue2U are great options for resellers looking to sell high-quality accessories for cell phones at very affordable rates.
Are there Bluetooth earphones available from a supplier in Malaysia?
Malaysian suppliers who deal in cell phones and other electronic devices are also able to provide Bluetooth earphones at incredible rates. Because they purchase from high-quality brands, their products are strong and attractive.