Reading Time:
7
minutes
This post will share the top dropshipping giants from China, USA, and UK. Here are some tips and tricks for dropshipping.
You will learn about the benefits of dropshipping online in the first section.
The second part will include a list listing dropshippers in China and the United States.
The last section contains some tips and tricks for selecting the right dropship supplier and Q&As related to dropshipping.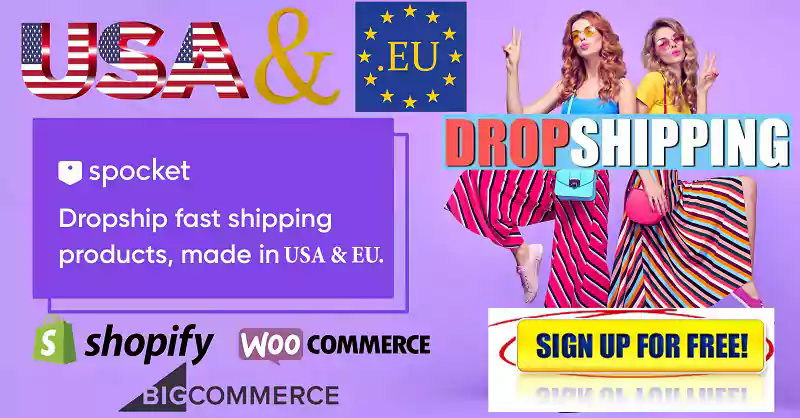 So, let's get started…
DropShip Online: Why?
Dropshipping allows you to sell products online without having to keep inventory. The order is placed online and sent to the manufacturer or supplier who will then ship the product.
Dropshipping titans can help you with any order, especially now that there is an increase in dropshipping orders.
Dropshipping is easier than owning an online shop. Dropshipping online means that you don't have to own the product you are selling.
Online entrepreneurs have made dropshipping a very popular business. Here are some reasons why.
It's not necessary to invest a lot of capital
Dropshipping from China can help you reduce your capital investment when starting your business. You won't need to invest in any of the products that you are selling. Dropshippers in China will allow you to generate more profit with minimal inventory costs.
You can locate your store anywhere
Most dropshippers from China ship internationally. Some professional dropshippers from China also have global warehouses, so your business can be found anywhere. Customers will always receive the product they ordered on time.
It is practical
A storage facility is not necessary if you don't intend to stock the products you sell. You will also be able offer a wider range of products than you would if you had each product to stock.
It offers convenience
It is easy and quick to add new products. Dropshipping China companies will take care of all the packing and shipping logistics.
Reduce Risks
You don't need to pay upfront for inventory so if things go wrong, you won't lose much cash. The business will also be less vulnerable to revenue loss due to changes in trends and tastes. Because you won't have excess inventory, this is also true.
Dropship Titans in China
Chinabrands
Chinabrands is an international leader in dropshipping and has a worldwide warehouse. Incorporated in 2007. Their headquarters are in Shenzhen (China). Their global warehouses can be reached in over 200 countries. You can get everything you need, including product sourcing, publishing, system integration, and shipping.
Only work with Chinabrands. Years of selection have verified that the manufacturers are authentic. Global egrow Group, their parent company, has earned a reputation in Europe. You don't have to look for legit dropshippers in a directory or on other supplier pages.
They eliminate intermediate links and ship directly from the producers to their foreign customers. The products are more affordable. They will be cheaper than what you can find elsewhere. Chinabrands allows you to purchase directly from their stock, which is stored by their cooperating manufacturers.
Features
* The backend can be integrated with your store
* More than 5000 manufacturers verified
* These points can be used to offset the cost of your payment.
* Connect with more than 20 platforms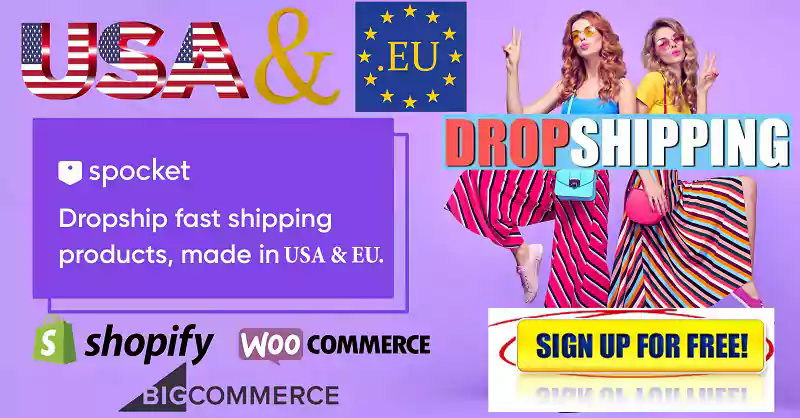 * Only work with the Chinabrands team
* There is no MOQ limit
Chinabrands
* All you need is:
1. Find products on Chinabrans
2. Add products to your store
3. Start selling
* It is not necessary to:
1. 1. Contact the manufacturer
2. Spend money at the inventory warehouse.
3. Contact logistics delivery.
4. Handle packaging and other manual tasks.
5. Customer service after sales.
GearBest
GearBest was established in 2014 and is one of China's most popular drop shippers. Its mobile and desktop websites are easy to use and navigate.
Dropshipping with GearBest has the greatest advantage: it's affordable. Dropshipping from GearBest is a great option because of its low prices. It's almost impossible to find it anywhere else.
Main Features
Product Capacity: More than 1,000,000 products The company stocks fashion, accessories, smartphones, and other consumer electronics.
Payment: Customers have the option to pay by credit card using Visa or Mastercard. Gearbest uses PayPal to process secure payments. PayPal allows the company to accept VISA, Mastercard and Discover cards, American Express payments, as well as bank transfer payments.
Minimum Order Quantity: None required.
Customer Support: We offer 24/7 customer service. To get assistance, however, you will need to create an account.
Gearbest offers a 45-day return policy. A 1-year warranty on repairs is available.
Shipping Capacity: Gearbest ships almost to every country in the world.
There is no membership fee.
Other: Gearbest has clear terms and policies. Drop shippers will find it much easier.
Dropship Titans USA
Doba provides dropshipping services to customers in the United States. They deal with a broad range of products and offer simplified dropshipping. Dropshippers will find it easy to work with Doba by having access to top suppliers and manufacturers in one location.
Your platform allows you to list hundreds of high-quality products without having to maintain an inventory. You can list over 2,000,000 products on their platform to grow your business.
Pros
* Wide range of products.
* 14 days free trial to try the platforms.
* Compatible with all e-commerce platforms
* Automated platform.
Cons
* Other than the fact that prices are somewhat high, there are no major cons.
Wholesale2b.com 
This is a dropshipping giant company that has made a name for itself in the United States. Register with these platforms to have access to over 100 suppliers and the option of selecting over 1,000,000 products.
Dropshipping is a service that allows you to ship your products quickly and efficiently from a warehouse located anywhere in the United States.
Pros
* Dropship from any American store.
* Automated inventory
* Order fulfillment is complete without the need to contact suppliers.
* A system of responsive support
Cons
* Technical skills are required to make the most of the platform.
Inventorysource.com 
Inventory Source has been around since 2002. It was established in 2002 and now has more than 100 suppliers. They have a thorough vetted supplier system that ensures you receive the highest quality products.
Inventory Source allows you to easily connect your online store with over 25 marketplaces and other management systems. It is fully automated so you can focus on your business while the system does all the work.
Pros
* Full product integration on popular platforms.
* Regularly updated inventory to ensure you don't run out.
* Over 100 verified suppliers and you can also add your supplier.
* Track orders from suppliers.
* Upload your product easily.
Cons
* This is expensive, at $50/month inventory automation and full automation for 150
Dropshipdirect.com 
Dropship Direct has been dropshipping since 1996. They are experts in the industry and can help you with all aspects of dropshipping. Dropship Direct helps manufacturers connect with retailers to open the American and North American markets for wholesale shipping of their products.
The platform offers great plans for wholesalers and retailers to promote and grow their business. This platform is completely free and you don't need to place a minimum order.
Pros
* No minimum order required
* Flat rate shipping, free shipping on some products
* Fast delivery services.
* An account can be opened as a manufacturer or merchant seller.
Cons
* Products may have variable prices as determined by the manufacturer.
Salehoo.com
Salehoo, a 2005 company, is a platform that connects drop shippers with wholesalers and e-commerce shops. To make it easier to do business, the platform brings together all parties in a community.
Salehoo provides training and educational materials to its clients in order to help them understand their business and be able to run it properly.
Pros
Salehoo makes it easy and quick to source and sell products.
* They have a strong support system.
* They provide educational materials to enhance the knowledge of their users.
Cons
* They do not reserve customers who have been with them for a long time.
Dropship Titans in UK
Wholesale Deals
Wholesaledeals was founded in 2004 and has grown to be one the UK's most popular dropshipping companies. Wholesaledeals allows you to dropship products for as low as 45% to 95%.
Wholesaledeals gives retailers access to global suppliers of different products. These suppliers can be verified wholesalers or they can supply the latest products. You can save up to 95% on the current Amazon and eBay prices.
Summary
*Product range – More than 270,000 products from verified sources, including categories such as healthcare, fashion, computers, baby products and phones.
*Policy on Return/Refund- We offer full refunds in the event that the product is not available or at a higher than stated price.
*Membership fee – Includes a monthly or yearly subscription ($14.99).
The Wholesaler UK
It was founded in 1999 to provide an online directory for entrepreneurs. The company has hundreds of suppliers, as listed in the categories. Their goal is to publish the longest list possible of wholesalers.
Wholesalers UK only works with UK wholesale suppliers who have sufficient stock to allow independent retailers to sell top-quality products.
Summary
Product range – Products for adults, furniture, accessories, gifts, toys, and sports.
Customer Service – Provides privacy policies regarding the personal information of retailers using their services. They also work with suppliers that have high quality products. Rapid response to telephone calls
Friendly policy on return/refund
Membership fee – There is no membership fee
Wholesale of gems
This drop shipper has been around for more than 40 years. This is a trade-to-trade platform that deals with Ex cataloguing (customer return) and has a vast stock range.
Summary
Products range from toys, clothing, homeware and bikes to tools and DIY.
Actinic Payments – payment
Customer service – You can reach them via email or phone numbers provided on their website.
Return policy/refund: They will not accept any return of goods, unless they have been sent at the wrong time. Broken or damaged goods are possible.
There is no membership fee.
 Alloverprint
This family-run business is located in London and consists of people who love designing t-shirts and printing them. Alloverprint allows you to personalize your t-shirts and gives retailers flexibility.
It is easy to integrate, ships in 3-5 days and offers a resend option for products that get lost.
Summary
Their product range includes all-over printed t-shirts, unisex vests and fashion tank tops as well as fashion batwing tops and fashion batwing tops. They also offer dye-sublimation flip-flops and dye sublimation iPad cases.
Customer service – Available on many social media platforms, with a functional website and a phone number for inquiries.
They offer a return/refund policy.
There is no monthly fee or hidden charges for membership.
Esources
The company provides legitimate products and information, especially regarding dropshippers, wholesalers and distributors in the UK and internationally.
Esources offers you the chance to upgrade to a premium Level and receive a premium Membership. This will allow you to reach more customers and grow your online business.
Summary
Product range- They are broken down into wholesale and international categories like apparels, clothing, arts, craft, transport and transportation, health and beauty, sports and leisure, electronics, lighting, textiles, and other items.
Payments – All payments can be made through PayPal or credit cards
Contacts for customer care are available in the event that you need to contact them via email or by post. They also have a privacy policy.
The company's policy on return/refund is not applicable in the event of product disruptions or delays.