Reading Time:
5
minutes
You're considering selling products online but aren't sure if dropshipping is right for you or thrift store flipping. Both can bring in income online. Dropshipping is my preferred option. Let me tell you why dropshipping is better than the other and how to get started quickly with your own store.
Although it's a great hobby, flipping used items from thrift stores is not always a lucrative venture. It can be slow and expensive.
Why Thrift Store Flipping Is So Popular
It is very easy to start. I flipped thrift shop items on eBay for several month and learned a lot.
It took me a while to determine which items were most popular and the best shipping method to lower costs.
Clothing is the most straightforward item to sell and has the lowest refund rate. There are many things you can find in a thrift store that will allow you to at least double your income.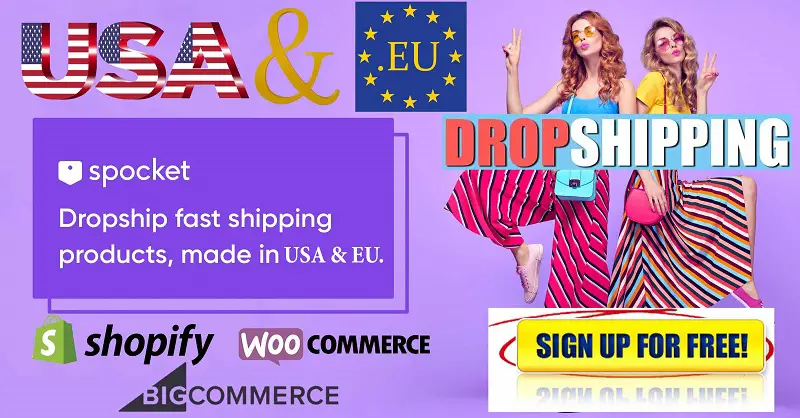 Sometimes, we were able to find brand-new clothing with tags. Even a pair of Christian Louboutin wedges for women were found at a thrift store. It was $5.99.
It's easy to flip items
You only need to create an eBay account and put your items up for purchase. It's very easy to do and you don't need any technical knowledge to start. You only need a camera phone to take good photos, and that's it.
It's low-cost to start
To purchase items from thrift stores, you will need to have some cash. You can also sell items you don't use anymore in your home. This money can be used to fund your business.
You Can Flip Items Part-Time
It is easy to flip thrift store items while still working a job. You can make an additional stream of income by flipping thrift store items in just a few hours a day.
The dark side of flipping thrift store items
Contrary to what you might see on YouTube or other blogs, flipping products on eBay is not easy.
It is essential to constantly search for new inventory. You may not always see the items you're looking for sell immediately. It could take weeks, or even months for an item to sell.
If you want to ensure consistent income, then you need to source products regularly.
You can see this by watching the YouTube channels of successful resellers. They often have thousands or hundreds of products for sale.
Our inventory was growing exponentially until we could identify which items were selling well. Before you start flipping items from thrift stores, here are some things to keep in mind.
It is hard work to source products
Shopping is, for the most part fun. You need to know what to look for when you source products. You could end up spending a lot of money on products that won't sell. You could spend hours going to different thrift shops to find something worth selling. We've been there many times and come away empty-handed.
It can be difficult to scale
Although we would love to have made a full-time living selling on eBay, it is not possible to make a profit flipping items from thrift stores. It is important to find those hidden gems and correctly price them. You could end up with lots of unutilized inventory. It is expensive to source products if you want to grow your business.
You are at the mercy of eBay
While many sellers on eBay make good money, they still have to follow eBay's rules. These sellers' profits are affected by eBay changing their terms. Remember that eBay can close your account for any reason at any time.
Shipping and fees
Your business could barely make a profit due to PayPal and eBay fees. These fees should be included in your selling price to ensure that you don't get taken by surprise when they are due. Shipping can be costly. Shipping costs can be expensive, even if customers pay for shipping. While free shipping can be a great way to increase sales, you should also include these costs in your pricing.
Listing products is a lot of work
You will also need to spend a lot of time listing your items. This requires you to take good photos of each item and write descriptive descriptions. This can be done for multiple items each day. While it's part and parcel of your business, you should really think about whether this is something you would like to do for the long-term.
Storing items can be tricky
Many eBay sellers have spent a lot of time organizing their inventory. I have seen people's garages stuffed with products, hung on racks and stored in bins. A storage unit can be rented, which is an additional expense. You may need to find other ways to store your belongings if you have a limited space.
Dropshipping may be a better option
Let's now look at the pros and cons to flipping thrift store items.
Let me explain by showing you the graphic below. This graphic shows how dropshipping works.
Dropshipping is a way to avoid having to purchase inventory upfront. You don't even have to store it, or deal with shipping and handling.
Dropshipping suppliers ship the products directly to your customers.
You simply need to list the products that dropshipping suppliers offer in your online store. Your profit is the difference between the price you charge customers and the price you receive from dropshipping providers.
Dropshipping Suppliers: Where can I find them?
You have two options: either you can search the web on your own (which can be time-consuming), or you can use AliExpress.com. AliExpress is the most popular dropshipping supplier online.
They are mainly made up of merchants located in China. They also have suppliers who ship from the U.S. Either way, many suppliers offer ePacket shipping. This is a faster shipping option from China to your customers.
AliExpress offers millions of products you can sell. The pricing is also low, which will allow you to make higher profits. Dropshipping is not required. It is possible to start as soon as you are ready.
AliExpress allows you to sell products and then you can purchase the item online. You can also input shipping details for your customer. You can also inform merchants that you are a dropshipper, and ask them not to send marketing materials.
AliExpress merchants are used to working with dropshippers, and they don't send marketing materials by default.
Dropshipping on eBay: Why not?
Many dropshippers are on eBay, and they use AliExpress. Dropshipping on eBay is very affordable, however.
It can be very difficult to keep track of all your listings. To ensure that you don't sell out of stock items on AliExpress, you will need to monitor the inventory levels for each product you sell.
AliExpress pricing can be changed at merchant's discretion. It can be difficult to keep up.
How to get your own ready-made custom dropshipping store
Dropshipping is a much simpler way to increase your earnings potential and make more money.
Selling items on eBay is different from selling products in your store. eBay already has a large customer base. You pay listing and selling fees to support that customer base.
Dropshipping is easy and affordable. You can also promote your store on social media channels like Instagram, Pinterest, Facebook.
Dropshippers often use paid advertising, which is a great way to target the right demographic for the products you sell.
Dropshipping can be done through eCommerce platforms like Shopify and WooCommerce. To dropship, each would require additional software.
Wrapping up
It can be fun to make extra money by flipping items from thrift stores. Flipping can be a great way to make a full-time income if you have the money, the ability to find the hidden gems and the desire for growth.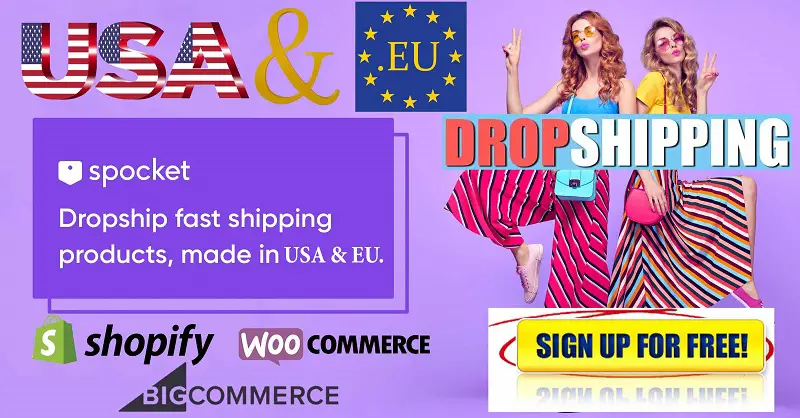 It is however a lengthy process that requires a lot of work. Dropshipping, on the other side, removes the need to source products and allows you to make higher profit margins. You also don't have to worry about shipping and handling.
Dropshipping allows you to open your own shop without worrying about a large corporation like eBay closing it down.