Reading Time:
8
minutes
Would you like to create a stunning website without spending a dime? Freewebstore is a website that promises to help business owners create amazing websites.
Freewebstore is the best place to start a website if you are launching your first online business. It includes hosting, domain registration, and a pre-made template. To ensure you get the best out of your website, you can access videos and tutorials.
This easy-to-use, yet effective ecommerce solution quickly became one of the best ways to get online.
However, you will see that there are pros and con to using the Freewebstore approach to website building.
Use Freewebstore Features
Freewebstore is the ultimate eCommerce website builder that offers simplicity and versatility. It has a variety of modern, mobile-friendly templates and store themes to choose from.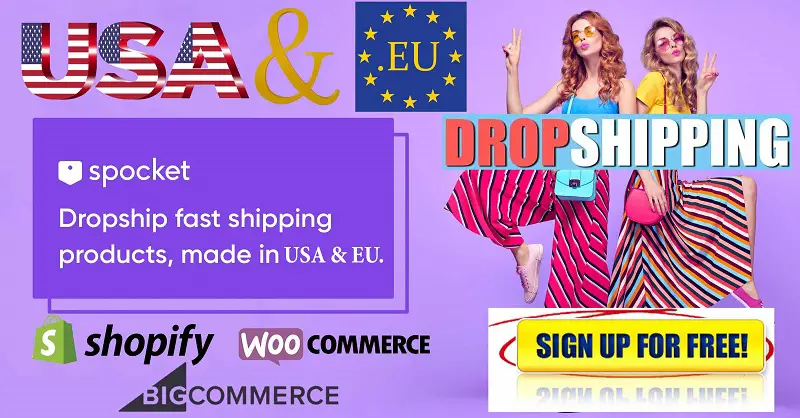 You can also choose from a variety of paid plans that will complement the free plan if you need to unlock new capabilities or upgrade your features.
You can create a multi-page domain, with shipping management and a blog, unlike other site builders that are available on the market.
How does Freewebstore compare in terms of features?
Some of the things that you will get are:
If you don't have any design skills, there are 40+ store designs available for free.
Support for back-end management systems
No cost product listing, inventory tracking, and categories
Social media plugins
Shipping Management
There are many payment options, including Stripe and PayPal.
Chance to build your store completely from scratch
Search engine optimization
Mobile-friendly website
Security features
Recovery of abandoned carts
You can access different features from Freewebstore depending on the package you choose. The service is free for those who have less than $25,000 in annual revenue turnover. However, you can get more advanced plans.
As you move through the plans, the options to add your domain to your website and remove branding from your eCommerce website may become more attractive. Your website builder allows you to include discount codes, analyze advanced statistics and create multiple checkout experiences.
Freewebstore Pricing
Freewebstore is at its core, free. People often refer to this company by referring to the free, forever, "Community plan"
You don't have to stick with the free plan. This brand recently updated its offering to offer a wider variety of features through premium plans. Let's look closer at the available plans.
Many businesses can run a Freewebstore store for as long as they want. There are no upgrades or payments. If you want to compare Freewebstore with other options such as WooCommerce and WordPress, Wix or BigCommerce, then you will need to see all packages.
Community: $0 This is the community plan, which is the free-forever version that Freewebstore.com offers. It's what we have mainly focused on for this article. It is completely free to use and includes a hosted online shop, unlimited products and SSL. There are also connections to social media and 24/7 support. You will also receive essential visitor statistics. This package allows for a maximum annual turnover of $25,000 and unlimited products.
Startup: $15 per Month: This is the most affordable premium plan offered by the company and comes with a free one-month trial. Add your domain name and get rid of any branding from Freewebstore. This package allows for an annual turnover up to $80,000 and includes unlimited pages, multiple checkout options and advanced visitor statistics. A blog is included!
Pro $49 per Month: This package is a little more expensive but still offers great value. It includes all the benefits of Startup as well as additional support for companies with turnovers up to $250,000. Access to GSuite, product importer and exporter, abandoned cart data and multiple language packs are all included. You can also get great FedEx and UPS rates.
Ridge Unlimited $199 per Month:This package includes everything you get from Pro plus order insights and product insights.
All plans include secure hosting. You don't have to sign a contract and can cancel anytime. Change your plan from an annual plan to a monthly one at any time. You can also switch between plans as your business grows. Business owners can also choose from a variety of payment options.
Web Design Features
Let's get to the meat of this Freewebstore review. Let's look at the design options you have access.
This free website-building tool is not as powerful or as advanced as premium eCommerce platforms such as Magneto and Shopify. It does however give you access to many of the tools that you need, including over 40 templates and hundreds of design options.
Freewebstore offers everything you need, from simple two-color themes to complex sites with lots of graphics. You can also save your theme library and switch between styles for each season.
Here are some of the features that Freewebstore's website builder can offer:
Templates that are responsive and mobile-friendly
Auto GFX
Image editing
Slideshow creation
Simple design switching with a click of a button
You can create your own theme editor
Google Maps integration available for customers in the local area
A constantly changing range of themes
Personal design library
Integrations with Instagram galleries and social media pages
Banners and logos personalized
Multiple page creation
You can switch between designs by clicking a button
You can customize your theme with the full editor
Google Maps Access to Help Users Find You
Creation of logo and banner
Ecommerce Store Management
Freewebstore is more than a tool to create your blog or claim your space on the internet. This software is specifically designed for businesses who wish to sell products online and make money.
It's not easy to manage an online store.
Freewebstore must provide great control over your backend and many ways to manage your product listings and stock.
Freewebstore has its downsides. It only allows you to list 30 products at once, so you will need to upgrade to the premium package. You will need to purchase a plugin to enable label printing.
Freewebstore has a few capabilities to help you upgrade your sales plan.
For stores that sell products not suitable to children, age verification is required
It's simple to use – even though its design is quite old, it's still easy to use.
You can be alerted when stock is low so that you don't run out of popular products.
Similar product suggestions for cross-selling or up-selling
Get instant updates about market trends and shopper preferences.
Automated stock tracking
Access your store from anywhere, even on mobile devices
When you receive new products, re-stock reminders are automatically sent to your customers.
Images of high-quality products
Bulk purchasing and wholesale options
Customers can change the shape, size, and color of their purchase.
Management of import and export
Categories and product groups
Search Engine Optimization
To let your customers know that you are not available, use vacation mode
Automatically created PDF invoices and sent to customers
Send emails to your customers that tell them about their order
When you are processing an order, send out dispatch emails
Tracking orders with insight into how close they are to customers
Performance completely browser-based
Discounts on freewebstore.com: Special Offers with Various Options
You can customize invoices in many layouts to fit your brand.
Other useful features include Vacation Mode, which lets customers know when you are unable to process orders and automated emails that notify when products are ready for dispatch. You can email customers PDF invoices and give them the ability to track their order. This is great for customer relations.
Freewebstore also offers seasonal sales and discounts. 
Cart and Purchasing Features
It's easy to encourage your customers to visit your Freewebstore website.
This software is unlike many website builders and excels in providing security and peace-of-mind to customers. An SSL security certificate can be used to set up your store.
The checkout cart is simple and easy to use, making it less likely that people abandon a purchase. You can also adjust shipping rules to suit your particular circumstances.
What makes Freewebstore so special?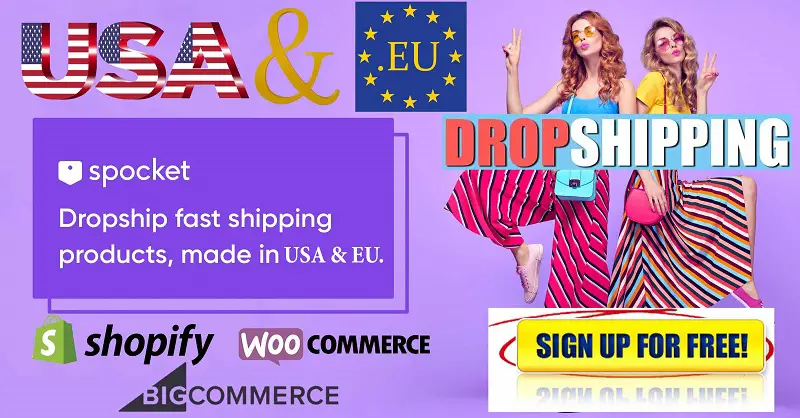 Freewebstore is a leader in the field of payment options. The site supports all payment options, including PayPal and Stripe. It also accepts more than 20 payment gateways. These features include:
All major credit cards supported
Add-to-cart simplicity
Convert currency for international sales
Shipping quotes from UPS, FedEx and other major providers
For consumer information, check out these forms
Pay by check, an offline payment option, is also available.
SSL 256bit standard encryption for your peace of mind
Side-by-side checkout with no long forms
Ajax add-to-cart allows customers to easily add products to their carts
There are more than 20 gateways that can be used
Contact customers who have lost their abandoned carts with abandoned cart support
As mentioned, you can't print shipping labels. This is disappointing. It's difficult to disagree with the wide range of capabilities offered by Freewebstore.
Features of the Freewebstore Marketing Program
It is important to ensure that customers have many options for making a purchase.
But how can you convert your audience?
Freewebstore offers a variety of marketing tools that will help you engage and delight your audience. Keep in mind, however, that blog features can only be accessed on the paid plan.
You can increase your SEO ranking by creating a blog that is well-optimized and attracts organic visitors. Additionally, you can increase your sales chances by setting up a Facebook storefront. This allows you to connect even further with your target audience.
Freewebstore offers a variety of marketing solutions, including:
Intelligent algorithm allows for easy product search
Optimize your blog with SEO (premium option)
Domain hosting
Cart data abandoned
Facebook Storefronts
Language packs for reaching a global audience
Social proof: Product reviews
Integration with Google Shopping
Integration of Amazon and Bing Ads
Customer conversations and newsletters
Easy to generate coupons and discount codes
Use our messaging system to communicate with customers
Access to Amazon and Bing Ads in order to grow your online business
To make money, list on the Choozen price comparator site
Reach a large audience via Ciao! and LeGuide.
Shopmania, PriceGrabber and Shopping.com allow you to find customers.
Reach customers via The Find, Twenga
Freewebstore allows users to upload their products to a variety of shopping directories such as Shopzilla, PriceGrabber and Shopping.com. This is a great way to get customers that are interested in your niche.
The down side?
There is no built-in automated email marketing. You will need to use a different tool if you want to create an automated email flow to nurture leads.
SEO and Optimization Features
These days, it pays to be Google-friendly.
93% of online experiences start with a search using a popular engine.
How can you grab the attention and interest of searchers?
Search engine optimization, or SEO, is often your best option. Freewebstore provides all the support you need to create a strong search engine product.
Marketing on Twitter and Facebook
Google optimization for your blog posts
Support for back-end SEO
Integrations with Google webmaster tool
Google Site Mapping Free
Conversion tracking via Google
Instagram, Facebook, Twitter and other social media access
Integration with Google+
Blogging is still the best method to increase your SEO. However, you cannot do this with Freewebstore if the premium version is installed. If you are impressed by the other services on the site, however, the upgrade may be worthwhile.
Analytics and Reporting
How does Freewebstore deliver useful information?
It integrates with Google's webmaster tools, which is a good place to start.
Google allows you to enter your tracking information and keep track of where your sales are coming.
Google promises you a variety of reports and data that can be accessed. This will allow you to monitor what you need in order to generate leads and new opportunities. This allows you to track page views, visitors, popular products and even which sections of your store get the most attention.
Google Analytics will provide the majority of the insight you get from Freewebstore. This service is not as sophisticated as those offered by companies such as ActiveCampaign that incorporate big data and machine-learning into their reporting tools. You will still get the information you need to make informed decisions about your company.
Freewebstore offers sales graphs and overviews to help you see where your company has been over time. For more in-depth reporting, however, you will need to go elsewhere.
You can also get these additional features as a standard feature for your small business:
Built-in web hosting
Unlimited bandwidth
Unlimited storage
Access to a dedicated support group
Cloud-based backups
API access
Technology for store builders 
APIs and Integrations
Freewebstore seamlessly integrates with Facebook, Twitter, and several other tools.
Although it has a greater number of integrations than Salesforce, it is not as extensive. The Freewebstore API allows you to programmatically control your store.
You can make your store as flexible as you like using the Freewebstore API. The API allows you to create your own store using the many templates on Freewebstore.
HTML Access and CSS are available for those who wish to design from scratch.
It's easy to use
This software is simple, as you might have seen in this Freewebstore review.
Although many users complain about the backend being clunky and out of date, it isn't difficult to use. You shouldn't have any trouble using the templates or setting up product listings.
The back-end tools work well and are simple. There is plenty of support if you have any questions.
Freewebstore however, is far from perfect.
The tool's free version lacks some sales features such as unlimited product listing, integrated shipping label printing, and social share icons on product pages. Additional pages, such as blog sections, will require you to pay extra.
Customer Service at Freewebstore
The company's dedication to providing excellent customer service is another point worth noting in this freewebstore evaluation. Customers around the globe praise the brand for its dedication to providing high-quality support.
Freewebstore responds to 99.99% of support ticket inquiries within 24 hours. This makes their service top-notch.
You can also browse the many videos, help guides, and blogs if you are willing to support DIY.
Conclusion
Freewebstore can be used to build a store for beginners.
Freewebstore is the best way to start selling online if you have a limited budget. Except for premium services like hosting plans or domain names, there are no contracts.
This tool may not be as powerful as Magneto, Shopify, and ActiveCampaign but it is still worth a shot.
You don't lose anything if you don't like this service. It's free!