Reading Time:
8
minutes
In this FreshBooks review, we'll look at one of the most popular small company accounting systems on the market and see if it's as useful as it appears. FreshBooks was a simple yet successful invoicing solution when it originally launched. However, the service grew over time, including more functions for company money management.
FreshBooks now assists business owners and freelancers from all walks of life in better managing their inbound and outbound cash.
FreshBooks has recently changed and now follows double-entry accounting principles. So while you'll be able to perform the same things you could previously, such as create invoices and log work time, your record-keeping will be more trustworthy.
How Does FreshBooks Work?
FreshBooks offers a 30-day free trial to users to have a taste of the services they'll be receiving as soon as possible. You'll be able to choose one of the premium plans for your long-term setup after your free trial.
FreshBooks has quickly improved its onboarding process, asking additional questions about each user's business, contact information, and whether or not they wish to invite team members to utilize the program. In addition, FreshBooks will take you to the user interface once you've entered the information.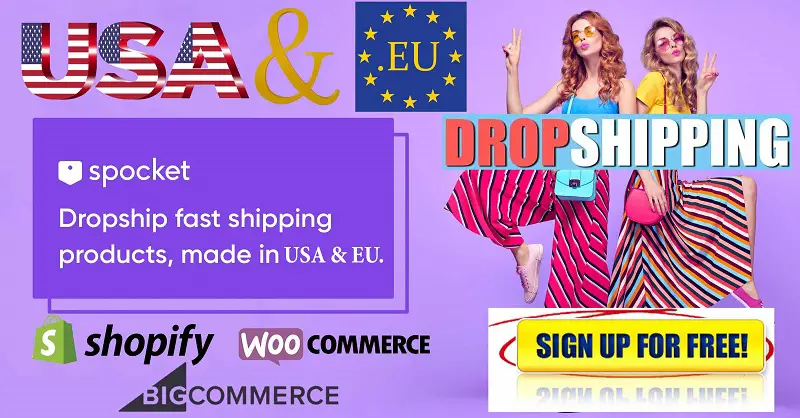 To get started, FreshBooks walks you through everything you'll need to know, including how to customize your invoices with logos. Then, the essential data of your company's financial health will be distributed over five charts on the main panel. The graphs include outstanding revenue (who owes you money), total profit (which gives you an overview of your profit and loss).
You can invite team members to join you or connect with an accountant using the links in the top right corner of the page. A thorough navigation menu will also be available for accessing other product elements, such as the client list, dashboard, costs, estimations, and time tracking features.
You'll also be able to connect your bank accounts to your FreshBooks environment, allowing you to track incoming and outgoing expenses automatically. You'll even be able to accept payments within your app using services like Stripe and FreshBooks.
Even though programs with more complicated user interfaces are available, FreshBooks provides a simple and convenient option for modern business owners. If you've ever used the previous version of FreshBooks, you'll be surprised at how much has changed.
Pricing
Let's begin our analysis by looking at how much FreshBooks will cost your company. The first thing to keep in mind when choosing your pricing package is that FreshBooks offers many accounting tools in one bundle, so make sure you weigh the benefits of each package before deciding.
Like many other SaaS systems for accounting, website construction, email marketing, and other services, FreshBooks offers discounts if you pay for a whole year of service in advance. In addition, there are a variety of pricing choices available, including:
Lite: Support for up to 5 billable clients, unlimited expense monitoring, total estimates, credit and debit card payment processing, reports and sales tax, mobile apps, and VAT return filing are included in the Lite plan.
Plus: $25/month: Includes all of the capabilities of Lite, plus the ability to send invoices to up to 50 clients. You'll also be able to enlist the services of your accountant for double-entry accounting reports. There's a mobile mileage tracker, an iOS and Android app, and more.
Premium: $50 per month adds unlimited invoices, bill tracking, accounts payable, profitability reports, custom email templates, and signatures to the Plus package. Take a look at the links—settings for direct debit and periodic billing.
Select Custom pricing: Includes all of the capabilities of the Premium invoicing software as well as two member accounts, premium customer support, bank account connections, a dedicated account manager, and custom migration. Access to a mobile app, no branding on client communications, automated spending tracking and late payment reminders, and business health reports are all available.
If you require the most advanced service that FreshBooks offers, you must inquire about the "Select" package.
This subscription includes all of the Premium features plus a variety of extras like multiple member accounts, dedicated account managers, migration support if you're already using another software, and custom onboarding. You can also remove the FreshBooks branding from your emails.
FreshBooks offers a 30-day free trial where you can access all of the features and learn how they work if you're unsure which ones are most relevant to you. FreshBooks is a popular choice that offers a decent degree of value while being more expensive than some other solutions.
Invoicing
As previously said, FreshBooks began as an invoicing company, so it stands to reason that this is another area where the company can excel. You can receive all the information you need about your accounts receivable by going to the "Invoices" tab in your toolbar. There's also the option to see who owes how much money.
FreshBooks' invoicing page has a lot of information regarding previous and current transactions. Proposals and estimates are two more transactions to keep track of here. These documents can both be turned into invoices. A proposal is an in-depth estimate that explains what you're going to offer to your client and the client signs it to approve the transaction.
You'll be taken to the building page after clicking the button to make a new invoice, where your billing information and invoice number will already be filled in. The rest of the process can be completed by selecting services and entering quantities for the items you're selling.
FreshBooks also allows businesses to personalize their invoices, which is wonderful. In addition, you can design templates for your brand that you can reuse as much as you want.
Accounting
FreshBooks' accounting features help you assure accuracy in your records, stay compliant, and better know your financial condition. For example, within FreshBooks, you may connect with your accountant to obtain assistance with calculating earnings and losses or filing information for a tax return.
The comprehensive accounting environment includes several useful features designed to help business executives make decisions based on vital data about their organization. You may, for example, keep track of how much money you're saving for tax season and how much money you owe for other things like VAT.
FreshBooks' accounting section contains the following features:
Entries in the journal
Accounts ledger
Accounts receivable
Access to accountants
Trial and error
Report on the VAT Return
Ledger general
Financial statement
For most businesses, the option to allow your accountant to come in and access critical financial data is the strongest feature of FreshBooks' accounting tools. However, you'll gain access to several additional useful features, such as classified transactions, automated matching suggestions, and summary reports that can be exported to Excel.
There's also a "Accounts Payable" function in FreshBooks that allows you to automate the management of repeat transactions, making it easier to keep track of what you owe over time. We especially enjoy the "credits" option, which lets you keep track of prepayments, overpayments, and even credits you may use to award clients in the future.
Projects and Time Tracking
FreshBooks is an accounting system, but it's also a tool for keeping your company running as efficiently as possible. FreshBooks may manage project progress within your company and keep teams on the same page, allowing for cooperation and growth.
FreshBooks' solution is tailored to small business owners and teams to increase productivity. You may invite all of your contracts, workers, business partners, and other professionals into the same project management environment. You can control which files they have access to as you go. There's no need to sift through email chains looking for a single attachment using knowledge management. Everything is conveniently located in one location.
FreshBooks' project management solution also allows for speedier client collaboration, which is beneficial if you need feedback on your approach at every stage. You'll have access to several simple tracking tools to help you better understand your company, including:
Project profitability: Detailed reports of each project's performance
Profitability summaries: overviews of profitability across projects and clients
Profitability widget: Comprehensive insights into incomes, costs, and unbilled hours
The feature-rich project management section allows you to discuss and collaborate on projects, assign tasks to teams, and share files and photographs all in one spot. You may also allocate prices and billable hourly rates to specific projects and use in-depth permissions to restrict what your team has access to.
Finally, if you need to track a bunch of similar projects, there's also a simple duplicating tool.
FreshBooks' project management feature is very useful when used with the company's time-tracking software. You can begin monitoring time and generate easy-to-read reports with billable hours for your clients with a single click.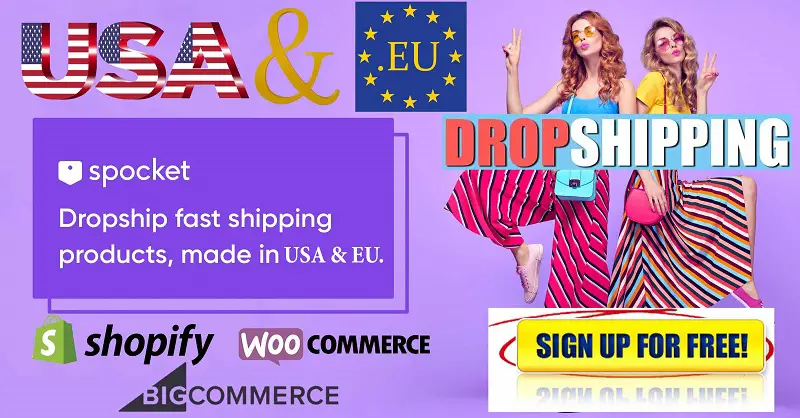 You are not required to download anything if you do not wish to. Time monitoring is not only available as a mobile app but also as a Chrome plugin. Alternatively, you can include your time tracker into existing tools such as Trello, Teamwork, and Asana. Via the same time tracking technology, you can easily keep your team on track and see how well they use their time with reports.
Additional Features of FreshBooks
FreshBooks has a lot more features now.
Aside from our already discussed capabilities, the solution provides a payment system that allows your clients to pay you through FreshBooks. This charges roughly 2.9 percent + 30 cents per transaction, comparable to most other services.
You can include sales tax in your invoice to cut down on time it takes to calculate the total cost a customer must pay. There are also context-sensitive options to consider, which are a FreshBooks-only feature. As you work on bills, the software automatically determines which tools you'll need and ensures that you have access to them.
Other features to keep in mind are:
Client records: FreshBooks allows you to keep track of your customers' information. You'll only have contact information when you initially add a client record to the system. Client records, on the other hand, become more immersed over time. You can link receipts and personal expenses to a client or look up transaction histories using the relationship tab.
Expenses: You'll get a tab for tracking expenses as part of your overall FreshBooks accounting experience. The software automatically defines meals, entertainment, and personal spending. You'll have to train the expenditures system to detect your payments initially, but it will improve. You can upload files, drag and drop receipt photos, and bill the expense. It's even possible to label a charge as the cost of products sold (COGS).
FreshBooks has a series of mobile apps available for Android and iOS. The two applications are simple to use, but they pale compared to the entire user experience available on the main site. The FreshBooks app gives you access to a dashboard with graphs for outstanding revenue, total spending, and total profit and icons that link you to different parts of the application. If you use the app with location services enabled, you can also track your distance automatically, which is quite useful.
Reporting: FreshBooks' ready-to-use financial reports are a great way to discover more about your company. MTD reports, color-coded spending breakdowns, VAT return reports, profit, and loss reports, accounts aging reports, Recent activity reports, sales tax reports, and more are all available. You can even keep track of expenses, collected payments, and invoices all in one spot.
Estimates: Freshbooks, like other accounting software like Quickbooks, may assist you in determining how much you should charge a customer. When it's time to obtain a credit card payment from a consumer, the bookkeeping solution provides estimates that may be instantly converted into invoices.
Payments: Importantly, FreshBooks payments may be used to receive payment for both one-time and recurring invoices. Small businesses will appreciate how simple it is to set up online payments with this solution. The system is also quite secure and integrates well with the rest of your accounting software.
Customer Support
Access to the latter, more expensive FreshBooks plans provides the finest assistance. However, you can still contact us for help with topics like invoice templates, PayPal payments, and how to use the FreshBooks mobile app through the contact page.
FreshBooks' customer service is award-winning, featuring a phone number and an email address for support queries. If you need more DIY help integrating Zoho or getting the most of your accounting reports, the FAQ page and blog sections have great advice and recommendations.
Final Thoughts
FreshBooks is one of the most widely used reporting, bookkeeping, and accounting software programs. It's a terrific choice for various clients because it provides excellent customer service, modern features, and true ease of use.
Although the Lite plan has some limitations, firms willing to pay a bit more for accounting software will find FreshBooks a good fit. Before choosing a plan, be sure you're obtaining the correct amount of technology by thoroughly examining your business needs. If you're unsure, you can always contact the staff.