Reading Time:
7
minutes
Shopify provides a free trial period without requiring a credit card to allow website builders to try out the platform's great features before committing to becoming paying members. Shopify's free trials are defined differently on different websites.
Some of the websites had accurate information at the time of publication, but Shopify's free trials information changes often.
With all of the conflicting details you can find online; you're left with one question: what is the official free trial period for Shopify stores? I'll show you how to get a free Shopify trial and explain the new free trial period, as well as which free trials were previously valid and how to manage your free trial period efficiently.
Shopify's Free Trial History
You may use the free trial period to familiarize yourself with any platform or service. It's also during this period that you'll decide whether to pay for the service in installments or cancel it entirely. It is a time for e-commerce store builders like Shopify to set up the store, conduct test sales, and make other sales preparations.
The majority of people who try a free trial end up buying one of the different payment packages. Back in 2014, you could sign up for a 30-day or 60-day free trial of Shopify's Basic plan. In February 2018, Shopify announced the end of these extended periods and the launch of a 21-day free trial.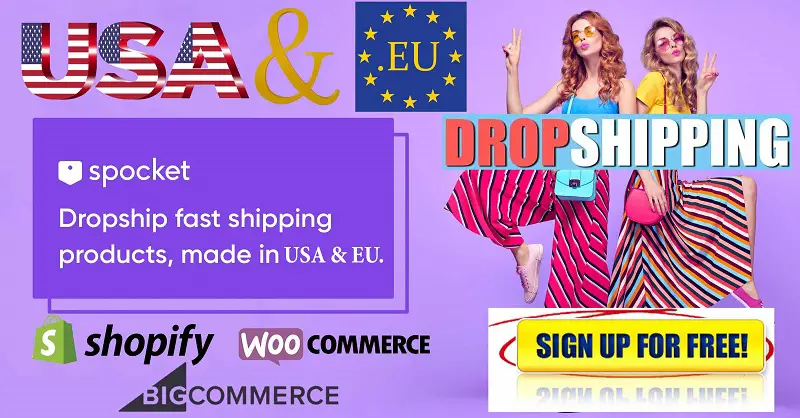 The official free trial duration is currently 14 days. On top of the official free trial duration, you can also get a 7-day extension for a total of 21 days. To get the free trial period, you'll need to contact Shopify's support team. To get this extension, you'll need a good excuse. If you need to finish setting up your Shopify store, this is an example of a compelling cause.
What Are The Benefits of Shopify's Free Trial Period?
You have the opportunity to test out the app's functionality.
You have the option of selecting a suitable theme from the theme shop.
You may use the models to make a website.
Choose items for your shop, run test sales, and choose the winners.
Is The 60-Day Trial Working In 2019?
No, Shopify has decided to end the free trial period. Be wary of links that invite you to sign up for Shopify's 60-day free. They are either scams or links that direct you to other websites' affiliate programs.
Is The 30-Day Trial Working In 2019?
Shopify has removed all connections to 30-day free trials. The 30-day trial could only be accessed by requesting an extension. To extend your free trial period from 14 to 30 days, you'll need a compelling excuse. Aside from that, such ties may be a ruse.
Is The 21-Day Trial Working In 2019?
Yes and no.
Why No?
Shopify has set a 14-day free trial period for people who want to build ecommerce stores on the platform.
Why Yes?
If you contact customer service, you will get a 21-day free trial period. They can grant you a seven-day extension to finish your store setup. You will, however, require a compelling justification to obtain this extension.
Current Shopify Free Trial Period
Shopify is now offering a 14-day free trial. After this time, you'll need to select a payment plan to continue operating your store. Before you start the free trial period, you can also select a payment plan. During this time, Shopify will not charge you. When the free trial period expires, they will charge your shop.
What If A Shopify Partner Creates My Store?
You can hire a Shopify partner to build your store. They will pass it to your name once it is ready. However, when the Shopify partner sets up the store, it is not open to the public (customers are unable to enter, and no sales are taking place).
The Shopify partner will have access to your website's details, customer records, and other information. When your store is transferred under your name, Shopify will open it, and your customers will be able to visit and make purchases.
You won't be charged when your Shopify partner is setting up your store. You will, however, need to select a payment plan once the store has been transferred to your name.
Shopify Payment Plans
The Shopify plan you select decides the feature ability of your store. Shopify plans, for example, have a lot to offer your store:
Flexible payment integrations
Professional support
A lot of in-built tools, for example, email autoresponders
Simple store layout that is easy to use.
There are four payment plans on Shopify. They include:
Basic Shopify
This package has a monthly fee of $29 to pay. You will be paid $78.60 if you want to pay annually. There is a 2.9 percent credit card rate plus a 30p online transaction charge. You get technical assistance, discount codes, a website, and a blog, among other things, with the contract, which is valid for two staff accounts.
A Shopify delivery discount of up to 64% will be applied to your order.
Shopify
The monthly fee for the Shopify plan is $79 a month. If you pay monthly, it will cost you $119.10. The credit card rate is 2.6 percent, plus a 30p charge for the online purchase. You will save up to 72 percent on shipping with Shopify. Professional reports, up to 5 staff accounts, and gift cards are included in the standard package.
Advanced Shopify
Advanced Shopify has a monthly fee of $299. You will be paying $314.10 for annual payments. The credit card rate is 2.4 percent plus a 30p charge for online transactions. You have access to 15 different employee accounts. This plan's Shopify delivery discount rises to 74 percent. All from the Shopify plan is included, and an advanced report builder and third-party estimated shipping rates.
Shopify Plus
This package will set you back $2000 a month. They will charge you $2041.25 for annual payments. The credit card limit is 1.6 percent, plus a 30p charge for online transactions. This package includes all of the features of the previous plan, as well as free staff accounts and a significant Shopify discount.
Note: All Shopify plans allow you to sell an unlimited number of items and store an unlimited number of files.
How to Manage Your Shopify Free Trial
The free trial period allows you to refine and customize your store completely. During this time, you cannot afford to be sloppy. You might also finish setting up your store just in time to make some sales before the free trial period ends. Here are some suggestions for optimizing your store during the free trial time.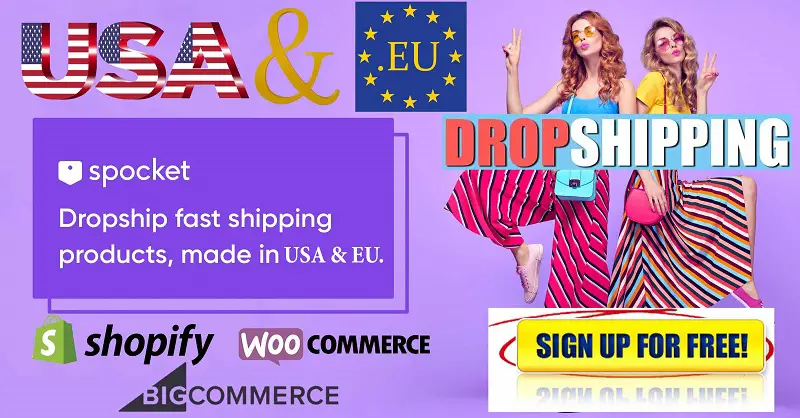 Choose A Niche And Conduct Research
Consider your preferences and target audience when picking a niche. It would help if you devoted a few days to researching your target market. Determine what factors affect their decisions, taking into account their demographics, history, and interests. You should do some social media analysis to see if you can interact and market to your target audience more effectively.
You may also conduct research to identify and research your rivals to learn about their products and marketing strategies. Please identify what you don't like in the current products and seek to change them. The research you conduct at this point will help you determine which goods to sell.
Select At Least 10 Products for Your Store
Based on your research in the first step, make a list of items you want to sell. You can also use supplier networks to determine which goods in your target niche are the most common. AliExpress is an example of a platform that has this type of data. The platform shows the top ten products and labels, and items that have recently been purchased.
You may also include goods that well-known manufacturers have just released. You will tap into the vast consumer base of well-known brands and manufacturers.
Choose a Competent Supplier
Dropshipping suppliers allow you to list their goods on your Shopify store in a variety of ways. Oberlo, Chinabrands, SaleHoo, and Worldwide Labels are just a few of them.
Various criteria can be used to determine a supplier's reliability, including:
The platform's total number of suppliers
Can they automatically fulfill orders? How many items does the dropshipping supplier offer?
Will the supplier allow you to mark the items with your store's logo?
What is the quality of the product?
The price of goods
Timelines for delivery
Do they offer international shipping?
Source for Marketing Influencers
Influencer marketing should be a component of the overall marketing plan. Influencers are people who have a large number of social media followers. They will help you stand a better chance against competitors in the business for a long time.
They will share and recommend your products to their followers, resulting in many leads with a high conversion rate. Before you launch, please make contact with at least four of them and enlist their help. You should be aware that they will bill you for their services.
Before you open your shop, your influencers will start promoting it. They'll use CTAs, and you can collaborate with them to provide pre-order options. When your store first opens, you'll get a lot of foot traffic, which will help you increase your sales.
Create a Shipment Policy, Product Descriptions, and Payment Modes
Before making a purchase, the customer will consider these factors. Before making a purchase, they may want to know about your delivery and return policies, as well as your payment methods and product details.
Your supplier's product photographs and specifications must be imported.
Additionally, you can accept a variety of payment methods to expand your customer base. PayPal and credit cards are two of the most common payment methods.
You should be able to finish the setup in a couple of days. Some have been known to finish the setup process in under 24 hours. It's completely up to you. Take the time to set up a shop that is completely configured. However, the sooner you get your store up and running, the sooner you can start promoting and selling.
Once your store is up and running, you can start implementing your marketing plans, such as sending links to your influencers.
Final Thoughts
Only a 14-day free trial is available with Shopify. The time used to be longer, but you must contact customer service if you want to prolong it. Furthermore, you must have a compelling reason to obtain the extension. You may be eligible for a 21-day free trial if you request an extension.
If you did not choose a payment plan at the start of your free trial, you would need to agree to one until it expires. Shopify, Shopify, Advanced Shopify, and Shopify Plus are the four payment packages offered by Shopify.
During the free trial period, you can take the following steps to optimize your shop completely. Study and choose a niche; choose goods to sell; find a supplier; contact marketing influencers; and develop shipping procedures, product specifications, and payment methods.