Reading Time:
16
minutes
If you're thinking about starting an ecommerce business, you'll soon be faced with a difficult decision: BigCommerce vs Shopify.
While both BigCommerce and Shopify are fantastic in their own right, there are significant differences that make one platform better suited for certain scenarios and user types.
Today, we'll get to the bottom of it and pit BigCommerce against Shopify. We examine their features, cost, design options, and simplicity of use — in other words, everything an ecommerce site owner would want to know.
BigCommerce vs Shopify: Pros and Cons
It's worth having a quick look at the advantages and cons of each before deciding if you want to use Basic Shopify or Shopify Premium or examine the alternatives for adding HTML to BigCommerce. All eCommerce site-building tools have advantages and disadvantages to consider.
Some tools give free themes and SSL certificates, while others include superb sales tools and incredible backend usability.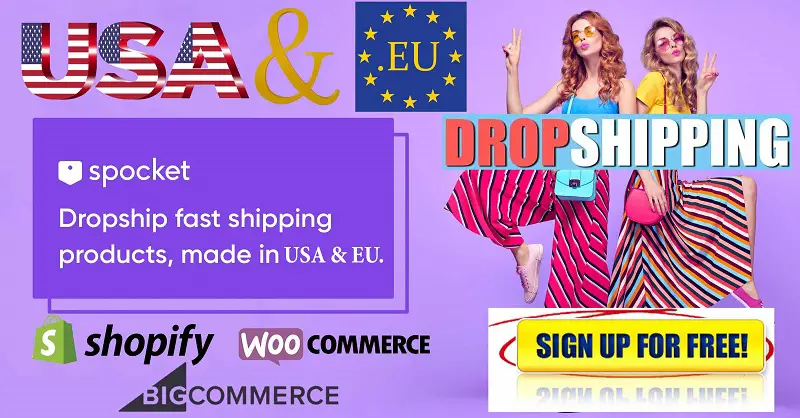 Let's start with Shopify's advantages and disadvantages.
Shopify Pros 
Adding sales tools to your eCommerce site has never been easier.
Shopify Plus and Advanced Shopify are two of the plans available.
Great backend with loads of plugin tools and extensions to add functionality.
Shopify Experts are part of a large community that can assist you.
For managing your transactions, this inventory system is fantastic.
Multichannel selling on social networking sites and other contexts is supported.
There are numerous themes and designs to pick from.
With a dedicated crew available 24 hours a day, support is superb.
Shopify Cons 
Scalability is limited: you'll have to rely on third-party multi-currency apps.
Unless you use Shopify Payments, transaction costs are an issue.
Every time you change templates, you must reformat your site.
The features for blogging aren't as good as they are elsewhere.
The structure of URLs isn't great for SEO.
Now let's look at the benefits and drawbacks of BigCommerce:
BigCommerce Pros 
There are numerous built-in capabilities for online selling.
There are no transaction costs, so more of your money goes to you.
There are numerous SEO features to help you rank online.
Scalability for businesses looking to expand quickly online
Excellent multichannel sales capability
BigCommerce Cons 
Beginners may find it difficult to use, especially with the intricate vocabulary.
If you want to get the most out of the technology, you'll need to know how to code.
BigCommerce plans have annual sales thresholds that you must meet, or you may be charged extra.
BigCommerce makes it difficult to construct multilingual stores.
For beginners, the editing interface can be challenging.
BigCommerce vs Shopify: Background Info 
First and foremost, why are we focusing solely on BigCommerce versus Shopify when there are so many other excellent ecommerce platforms available?
The solution is straightforward, and it should come as no surprise. The best of the bunch is Shopify and BigCommerce. They provide the most remarkable features at extremely low prices while being simple.
Shopify was established in 2006 and is headquartered in Ottawa, Ontario, Canada.
They are now one of the fastest-growing IT companies globally (no surprise, given the growth of the ecommerce space as a whole).
They claim to power over 600,000 online merchants at writing, with more being added every day.
BigCommerce is a newer company, having been started in 2009 and hailing from Sydney, Australia, but now based in Austin, Texas (although Australia remains where the majority of their workforce resides).
The company is likewise on the rise, serving more than 100,000 online stores worldwide.
However, Shopify is growing considerably faster than BigCommerce and attracting significantly more customers every year.
Take a look at this Google Trends comparison (Shopify in blue):
What's crucial to remember is that both businesses are expanding for excellent reasons. Either caters to a slightly different type of user, and both appear to be very happy with what they're getting.
Now let's look at how BigCommerce and Shopify stack up under the hood:
BigCommerce vs Shopify: Pricing 
Pricing is generally the most important consideration when making a purchase, which is understandable. After all, it makes no difference how amazing a product is if you cannot afford it. Fortunately, I have excellent news for you: whatever your budget, you will discover something for yourself in the BigCommerce vs Shopify realm.
As you can see, Shopify is less expensive to begin started with if you don't need a separate website to function as your online store. Here's what I'm talking about:
Shopify's cheapest plan includes a "purchase button" that you may embed on your existing site or any other website and social media.
The concept is that you may create new products in your Shopify panel and then assign each one a unique buy button. However, you will not receive a new online store website.
(BigCommerce's Shopify Lite package is the only one available.)
Shopify or BigCommerce will set you back roughly $30 per month if you require a full-fledged web store.
Both Shopify Basic and BigCommerce Standard offer similar capabilities and restrictions. The only important difference is that BigCommerce allows you to establish an unlimited number of staff accounts, whereas Shopify Basic only allows you to create two.
All products, file storage, and bandwidth are limitless. Both platforms provide the same level of support, including live chat and phone help.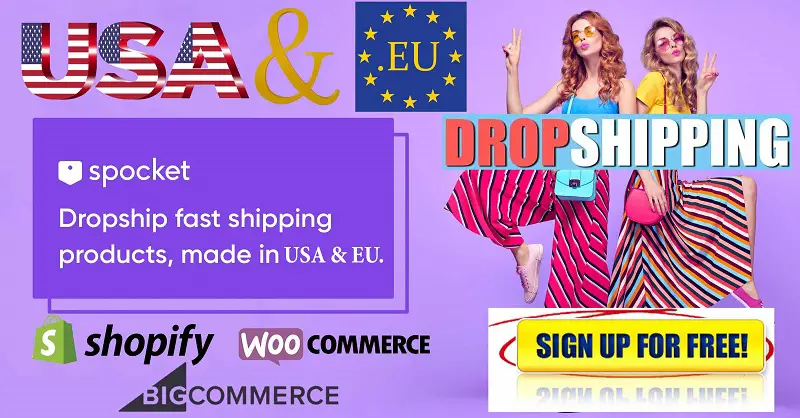 Higher-level plans, such as Shopify's $79/$299 and BigCommerce's $79.95/$299.95, don't offer much more enhancements above the $30 entry-level capabilities.
You get gift cards and professional reports when you upgrade to Shopify for $79 a month.
When you upgrade to $79.95 a month with BigCommerce, you receive customer groups and segmentation, an "abandoned cart saver," and a couple of advanced features that you won't utilize if you're just getting started.
You must also consider the fees associated with each sale when it comes to price. Even though BigCommerce and Shopify claim to have no transaction costs, this is not true. While they won't immediately take a share of your purchase price for themselves, they both charge credit card processing fees. They range from 2.2 per cent to 2.9 cents Plus 30 cents for every transaction.
Furthermore, as we've been warning our readers, BigCommerce's latest pricing adjustments make it tough for growing businesses to expand while keeping expenses low. In short, after you reach $125,000 in sales, BigCommerce will force you to upgrade to an Enterprise plan, which is significantly more expensive ($900 to $1,500 per month) than Shopify in a similar sales volume scenario.
Overall, all platforms appear to be fairly identical in terms of pricing, except Shopify's $9/month plan, which is a great low-cost choice for entering into the world of ecommerce – albeit without actually having an online store.
Last but not least, both platforms have free trials, allowing you to try things out before spending any money.
BigCommerce vs Shopify: Enterprise Plans
It's worth remembering that pricing considerations go beyond the basic packages you see on the Shopify and BigCommerce websites when comparing the alternatives between what BigCommerce offers and what's accessible with your Shopify subscription.
If you're running a larger store with many PayPal or other payment gateway transactions, you may need to inquire about Enterprise options from the Shopify app or BigCommerce team.
BigCommerce Enterprise is available, but Shopify Plus is available. These are simply enterprise-grade versions of Shopify and BigCommerce's features. However, the enterprise upgrade includes additional features such as:
Increased server availability
SSL certificates and dedicated IP addresses
Developers will benefit from advanced API support.
Enhancements to security features
Customer service and onboarding assistance are frequently included with enterprise accounts. You will, however, need to contact the team for an estimate for a service that is specifically tailored to your needs. A conversation with each company's sales team will help you decide between Shopify and BigCommerce for an Enterprise plan.
BigCommerce Enterprise includes a 15-day free trial as well as the following features:
No costs for transactions
Customer service is available 24 hours a day, 7 days a week
Themes that are responsive and adaptable
Built-in growth tools and apps
With DDoS protection, you can set it and forget it.
Multichannel marketing
Shopify Plus is a low-cost corporate platform built for rapid expansion. This service is already used by companies like Lindt, Heinz, and many more. Everything from 3D product pages to fully configurable checkout pages is available.
Additionally, you can:
Improve your security.
Customize your automation strategies.
Improve checkout efficiency
Shopify provides personalized customer care.
Create unique experiences for international customers.
Shopify Payments eliminates transaction fees.
BigCommerce vs Shopify: Features 
Let's get one thing straight: both systems come pre-loaded with every common ecommerce functionality you'd expect. Nothing that should be there is missing.
When comparing BigCommerce vs Shopify, you'll be pleased to see that they both provide:
Your store can have an endless number of products.
orders indefinite
limitless storage space
unlimited bandwidth – your business can withstand an unlimited number of visits.
Live chat and phone support are available 24/7.
a completely functional online store website with a shopping cart for your customers to utilize
To build your store, use visual and drag-and-drop tools.
Use your ecommerce set up in a physical business as a "point of sale."
a mobile-friendly store
Multiple online gateway systems Plus credit card processing
integrations with shipping
Automated tax calculation
client accounts
right out of the gate, search engine optimization
PCI compliance level 1 (a little known yet crucial element when launching a store online)
SSL integration for free
social media selling tools
management of inventory
reports on sales
As you can see, the list is extensive, and all of it is available through Shopify and BigCommerce.
When you look behind the hood of those platforms, there isn't much of a difference. That's very understandable. Shopify and BigCommerce both pay close attention to what's going on in the market and do everything they can to integrate any new features that the competitor introduces. Nothing lasts long as a platform-exclusive.
It's the same with automobiles. Even though there are numerous manufacturers, they all have four wheels and perform identical functions.
However, Shopify is more user-friendly for multilingual setups and includes dropshipping facilities if that's what you want to do.
BigCommerce, on the other hand, boasts multi-layered hosting security and DDOS protection. They also make it simple for your products to appear on product comparison sites.
BigCommerce vs Shopify: Designs and User Experience 
Let's face it, as cool as it is for your store to run smoothly behind the scenes; you still want it to seem appealing enough on the front end to entice customers to buy.
The following table compares the business design options between BigCommerce and Shopify:
Let's look at Shopify first. In terms of aesthetics, the platform does not disappoint. There are over 100 free and commercial designs/themes to pick from. Plus, they're all stylish and contemporary.
Shopify themes are organized into categories, making it easy to pick one that fits a specific speciality or market.
Third-party designers created the majority of the themes. Premium themes typically cost between $80 and $200 and are usually purchased once.
The Shopify community has done some incredible things with the themes, and some of the live stores are amazing. To get an idea, look through this portfolio of existing Shopify stores.
The organization takes pride in their design attention. This is mirrored in the platform's overall user experience and its extensive selection of store themes. The user interface of Shopify is extremely similar to that of other content management systems, such as WordPress, so most users who are familiar with web-based tools should feel right at home.
With so much emphasis on user experience, we have to confess that working on your store with Shopify is rather simple to grasp, especially for a first-time user.
This is how the primary dashboard looks:
Every option is exactly where you'd expect it to be, and Shopify includes a helpful onboarding wizard that walks you through each step.
BigCommerce is up next.
BigCommerce is also a design powerhouse, with a wide range of store themes to pick from and a user-friendly dashboard interface.
While Shopify appears to have modelled its user experience after existing web tools and content management systems, BigCommerce has chosen a unique approach to the platform's interface.
This has both positive and negative implications. It's slightly more difficult to perform some fundamental operations, such as adding a product, than with Shopify. However, you also get to configure some sophisticated parameters – which is very handy for individuals who desire more detail and customization.
Here's how the interface looks when you're adding a new product:
BigCommerce, like Shopify, has a large theme catalogue with both free and premium themes separated into several categories. They're all mobile-friendly and completely customizable.
The cost of premium themes will normally be comparable to Shopify themes. There are, however, certain premium themes that will be a little pricier, approaching $300 in some cases.
BigCommerce, like Shopify, has a large number of existing user sites. Check these out to get a sense of what BigCommerce can do.
BigCommerce vs Shopify: Extensions 
While both systems come with plenty of functionality out of the box, you may still add extensions to expand your capabilities.
Shopify's App Store has over 500 different apps, both in-house and from third-party developers. These apps enable you to add virtually any feature to your store.
Conversion optimization, SEO, marketing, customer retention, social media integration, fulfilment, customer care, and many other extensions are available.
Many of the extensions are available for free. The premium one's cost between $15 and $50 per month.
On the "BigCommerce versus Shopify" side of the equation, you get a similar selection of possible extensions in many of the same categories. BigCommerce's app store includes both free and paid apps. Similar to Shopify, this allows store owners to add additional features with just a few mouse clicks.
BigCommerce's app store, on the other hand, has a little smaller assortment than Shopify's. However, you'd be hard-pressed to find a Shopify app that doesn't have a BigCommerce similar functionality.
Extensions are available for free. The paid one's cost between $20 and $50 every month.
BigCommerce vs Shopify: POS Solutions
Just because your business is largely online doesn't mean you won't have to deal with offline transactions occasionally. When evaluating anything from Shopify and BigCommerce themes to CSS support, don't forget to factor in POS.
Both Shopify and BigCommerce support mobile devices for online retailing. Depending on the user-friendly experience you want to create, you can also utilize barcode scanners, receipt printers, label printers, and tills.
These tools will help you take your BigCommerce or Shopify store to the next level by enabling you to set up pop-up shops and other physical business options.
You'll need to interface hardware with third-party systems to use a POS solution with BigCommerce. This usually entails using tools such as Square and Shopkeep. On the other hand, Shopify does not require any third-party POS apps.
Shopify's hardware solutions are available straight from the company. As a result, you won't have to worry about collaborating with many brands.
If you want to get the most out of Shopify's POS (see our Shopify POS review), you'll need to pay for an add-on called Shopify POS Pro. This is a pricey add-on that costs $89 each month. Although the normal Shopify plans include ecommerce solutions for your physical business, the add-on gives you more options for expansion.
If you wish to create an ecommerce website and a small business, the add-on can help you:
Multiple sites for selling
Collect in-store and purchase online features
Support for printed receipts
Management of employee roles and permissions
Attribution of sales to certain employees
BigCommerce vs Shopify: Payment Processing 
Aside from supporting online and offline transactions, the finest eCommerce platforms must also offer various payment processing options.
The good news is that both of these tools cover you. BigCommerce offers over 65 pre-integrated payment methods to choose from. These technologies support over 100 countries and over 250 local payment methods. In other words, your clients can purchase in a variety of methods.
BigCommerce offers a one-click setup for payment processing solutions to make life easier. That means you may accept all major credit cards and payment methods, including Apple Pay and Amazon Pay and Stripe.
Furthermore, all payment processing tools are already mobile-optimized, ensuring that your mobile customers have the same great experience as your PC customers. With BigCommerce, you can even handle several currencies, making it easy to gather sales worldwide.
Another significant benefit of BigCommerce is that it makes it simple to sell service-based, digital, and physical products. These sales can be made without the use of any software. There are no transaction fees to worry about, either.
While BigCommerce has several payment choices and ways to make your life easier, getting your business up and running isn't as straightforward. The more intricate options you have to choose from, the more likely you will have trouble getting started.
BigCommerce, on the other hand, provides additional security through built-in fraud protection technologies and compliance alternatives to avoid complications with your local government.
So how does Shopify stack up?
As the market leader in ecommerce capabilities, it should come as no surprise that Shopify offers a variety of payment options. The major disadvantage is that, even though there are over 100 different payment providers to integrate with, Shopify's payment service is the only one that does not charge transaction fees.
However, if you're seeking a solution to avoid transaction fees, Shopify Payments (read our Shopify Payments review) is an excellent option. It also ensures that you can sell in a variety of countries worldwide.
Shopify Payments gives you a lot of flexibility and is simple to use because you don't have to sign up for additional payment gateways like Stripe and PayPal. To increase conversions, you might want to provide your clients with various payment choices.
Apart from a wide range of payment options, Shopify has some of the best features for increasing sales. You can use abandoned cart recovery solutions to increase your odds of making a transaction and multichannel selling and a robust inventory.
Because of Shopify's vast app and add-on shop, you may add any extra functionality you want to your ecommerce site without worrying about being confined to pre-built solutions. With the accessible mobile app, you can also manage your store anywhere.
BigCommerce vs Shopify: Buy Buttons 
Shopify and BigCommerce offer a variety of opportunities for business owners to make money online, including options to sell on Amazon and eBay and on social media. Access to a "purchase button" is a particularly appealing option for many small business owners.
If you want to expand beyond Shopify and BigCommerce's basic plans and find other sales prospects, you can use buy buttons to sell products on other websites.
Adding a buy button to your site with Shopify Lite is as simple as copying some code and pasting it into another blog. Customers can then be directed to your store in real-time.
Installing a Buy button app on your BigCommerce store is required to add an external buy button. However, the process is straightforward after that.
BigCommerce vs Shopify: Mobile Apps
You may desire an eCommerce site builder that allows you to take advantage of the mobile revolution as the globe becomes increasingly mobile. This includes ensuring that your clients may shop online without fear of being tracked while on the go. However, you should double-check that both BigCommerce and Shopify have mobile apps.
Shopify offers greater functionality and app options for managing your stores on the road to mobile apps for company owners. Shopify POS and the Shopify app are the two main contenders. You can handle orders and reports using the Shopify app. On the other hand, the Shopify POS allows you to sell items from your Shopify store in a physical location.
BigCommerce now includes a mobile app that helps you manage orders and view customer information. When compared to Shopify, the BigCommerce app is a tad rudimentary.
When it comes to enabling mobile customers, it's worth mentioning that Shopify and BigCommerce both allow merchants to publish product pages in AMP format. This means you can ensure that your website pages load quickly and provide superior mobile experiences.
You don't need to add any more fees to your BigCommerce pricing to enable AMP capabilities. Additionally, if you have the correct application installed, you may leverage AMP technology with any Shopify template. This type of functionality sets BigCommerce and Shopify apart from Magento and Squarespace.
BigCommerce vs Shopify: Customer Support 
You must look beyond price plans and delivery rates if you truly want to get the most out of your eCommerce shop development experience.
While it's critical to locate solutions that offer a pricing structure that works for your company, it's equally critical that your SaaS solution is simple to use and provides adequate support. You'll need a dependable customer service team whether you're having difficulties working out shipping quotes or want to upgrade from your basic Shopify account to something more advanced.
Shopify and BigCommerce both feature similar alternatives, such as live chat, forum communities, FAQ sites, and even email help when it comes to assistance. You can also call for assistance.
BigCommerce provides support via phone, live chat, and email 24 hours a day, 7 days a week. Before you can get an email address or a phone number, you'll have to fill out a form and look over any DIY ideas the BigCommerce site offers.
If you know you'll need extra help; there's an option to "skip this stage." On the plus side, BigCommerce has some of the greatest customer services, with over 90% of issues resolved on the first call.
Shopify's customer service is available 24 hours a day, 7 days a week, and it also requires you to solve your problem yourself before receiving any real contact information.
In some areas, Shopify's support strategy is a little hazy. There is a phone number help for some countries; however, there is no suggestion on who to call if you don't live in one of those countries. Many customers say that if you don't require phone help, Shopify can still provide exceptional customer care.
When Should You Use BigCommerce Instead of Shopify?
As a growing eCommerce business owner, you'll have a lot of decisions to make, from which payment processor to utilize to which store builder to invest in. If you're still undecided between BigCommerce and Shopify, we have some suggestions.
BigCommerce is frequently the first choice for businesses looking to avoid transaction fees. Except for a few tools, such as the option to save abandoned carts, the BigCommerce standard plan offers a lot more capabilities than the Shopify standard plan. Furthermore, creating custom websites is easier because you have more access to the code.
BigCommerce is a fantastic option for anyone looking for cutting-edge reports to help them grow their business. Unlike Shopify, you get these stats with all plans. You can also get real-time carrier quotes with great discounts for your shipping. These quotes aren't available until you've paid $299 per month with Shopify.
BigCommerce also has more product options than Shopify and a large number of custom fields and file uploads for your product options. 
This allows you to sell a wider range of products. Furthermore, customers from all over the world can purchase those products in various currencies.
BigCommerce provides additional phone connectivity to different nations across the world for customer care and unlimited staff accounts. Furthermore, all BigCommerce plans are compatible with various POS systems, allowing you to sell offline.
When should you choose Shopify instead of BigCommerce?
Shopify, of course, has its own set of advantages. Shopify is widely regarded as the market leader in eCommerce technologies, with dozens of sales features that may help you boost your income in no time.
If you're looking for a solution that allows you to recover abandoned carts at a lower cost, Shopify might be the right fit. This feature is available without purchasing a larger package with Shopify. Furthermore, Shopify Lite will get you up and running quickly if you're on a tight budget.
Shopify also gives you more options for making your site look great, with more templates and a larger selection of typefaces. Furthermore, Shopify's paid templates are frequently superior to BigCommerce's comparable options.
Shopify has a more robust mobile app with more features for entrepreneurs on the go. Furthermore, unlike BigCommerce, you get email marketing right out of the box rather than relying on integrations.
In terms of backend functionality, Shopify provides a more intuitive and comprehensive experience, with superior product categorization and a large selection of third-party apps to choose from. With Shopify, which can handle a lot of the financial work for you, you can even account for various tax rates and follow VAT MOSS laws.
If you're selling offline, Shopify offers a variety of POS options that you may use without relying on third-party vendors. Furthermore, Shopify POS tools help you better understand the functionality.
Shopify also has a great blogging option with an RSS feed, and you won't be pushed up to a new price level if you hit a sales limit.
Which is better, BigCommerce or Shopify? 
So, who wins the battle between BigCommerce and Shopify?
The good news is that there is no such thing as a bad choice between Shopify and BigCommerce. Both platforms have similar pricing and feature sets. The devil, however, is in the details, and it all depends on how you want all those features delivered.
Shopify's third-party ecosystem is slightly more developed. When you choose Shopify, you'll have access to a more active community of Shopify-savvy designers, developers, and freelancers (who will be ready to offer you help).
It's also a more beginner-friendly platform, which is especially important if this is your first time starting an ecommerce store on your own.
BigCommerce, on the other hand, provides some useful advanced features right out of the box without requiring you to go to the app store and purchase upgrades. BigCommerce might fit you if you prefer to tweak your store on a more granular level.
We've been living and breathing ecommerce at ecommerce-platforms.com since we launched the site in 2012. Over the years, we've tried dozens of various ecommerce tools and solutions, giving us a thorough understanding of what's available and what users are most likely to respond to.
This BigCommerce vs Shopify conflict can be summarised as follows:
Use Shopify if you're a new entrepreneur looking for a platform that you can get started with right away, has a low learning curve and a simple structure, but it is also robust enough to provide you with all the tools you'll ever need.
Still utilize Shopify if you're not scared to do some more experimenting with your ecommerce platform, and the learning curve isn't a concern.
Surprising? While BigCommerce is a fantastic alternative to Shopify, we can't deny that Shopify is roughly 8 times more popular. Can all of those people possibly be wrong?
Furthermore, both platforms provide free trials, so if you don't like Shopify after two weeks, you can simply switch to BigCommerce and not lose any money.
"Could you assist me in setting up an online store?"
It's funny you should ask; certainly, I can assist you, especially if you choose one of the platforms – BigCommerce vs Shopify!
Here's a detailed 5,400-word tutorial on how to go from zero to profit with an internet store.