Reading Time:
7
minutes
Many people have used the 'Quick View" functionality when shopping online. You can view more information about the product page by clicking on the 'QuickView' button. This allows you to continue your shopping journey without having to leave your current location. This functionality has been used on many e-commerce websites for quite some time. A majority of sites that we surveyed used a Quick View function. We will discuss why Quick View is so popular and offer better solutions to solve the same customer problems.
The bottom line of e-commerce is directly affected by the availability of the correct product information at the right time for customers. Baymard Institute found that 48% of US online e-commerce websites provide insufficient information about their product lists. However, customers may be overwhelmed by too many repetitive and secondary details and find it difficult to decide which product is worth further consideration. This is a difficult problem that even the largest e-commerce sellers have to overcome.
Use 'QuickView' to Solve the Problem
Quick View is used to resolve usability issues on product listing pages. This seems to be a sensible solution to the problem. It provides additional product information on user request, while keeping product listing pages minimal and reducing the need for users to dig into details about the wrong products. Recent research by Baymard Institute found that this approach works well on sites with insufficient information. This results in a slight increase in conversions. However, Quick View has some issues that must be addressed.
Quick View and Tracking
Quick View & Tracking can be a great tool for improving customer experience. The app allows clients to quickly view the product on the product list page. This software also provides analytics and reports on your customers' needs. You will be able to see which products are most popular and create the right marketing campaigns. You can also change the look of the app to match your store, or use the one provided by the app developers. This tool also comes with a bonus: you don't have to pay any fees.
Show products previews without having to refresh the page
Reports on customer needs
It's quick to load
App can be changed in appearance
Support gorgeous pre-made design
Do you want to increase your loyal customers? Are you looking to make your brand a preferred choice for merchants and customers? Quick View Plus can help you answer these questions.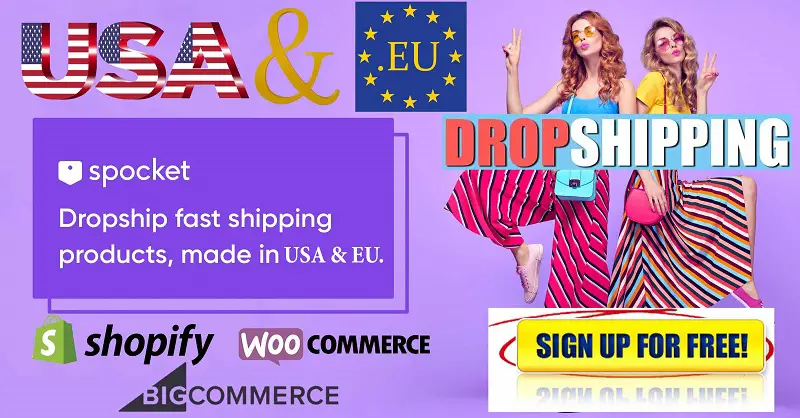 This app's first feature is the ability to create a product preview popup with an add–to-cart button. You can then preview product information such as product images, descriptions, and color swatches. You can also change images according to your preferences and view the changes in real-time. You can adjust the layout of your buttons, font colors, and layout order to match your theme. This app also allows you to choose from multiple color swatches or images that can be used to display your variant. This will make it easier for customers to shop. Quick View offers a variety of upselling options that allow you to promote your products via promo bar, sale badges and save amount badges. You can also track the clicks on "Add To Cart" and "Buy Now" buttons.
These amazing features will increase customer confidence. Get it now!
Create your own product preview popup using the add-to-cart option
Real-time preview and editing support
You can choose from multiple color swatches or images to display your variant
You have many options to upsell features
Your quick view allows you to manage and analyze your works
Quick View and Color Swatch
The AAAeCommerce Inc team developed Quick View and Color Swatch. This app is a great Shopify app that allows store owners to quickly show customersshop the product description and colors. Quick View allows for quick access to the product details and will not require linking or moving to another page. This app, Furthurmore, allows store owners to show the exact color, material, and manufacture swatches so that the product image is displayed when the shopper clicks them. Dealers have the freedom to customize the design of the popup and can create many color variations to match their branding. Quick View and Color Swatch are compatible with most major web viewing software. They don't require HTML/CSS knowledge and can be used even by low-tech users. If you find the application interesting, don't hesitate to download it right away to enjoy our amazing features within the next five days for free!
Quick View allows you to quickly view a brief description of the product
You can customize the exact color of your products
Popup design made easy
All web viewing softwares can be assisted
It is not necessary to know HTML/CSS
Quick View and Color Swatches by CuriosityInfotech.com
Quick View and Color Swatches allows customers to quickly view the products they are interested in without needing to go to every page. Quick View and Color Swatches allow customers to quickly view your products and add them to their shopping cart. This will improve the customer's online shopping experience and increase your store's productivity. Quick View and Color Sweatches allow you to choose from multiple swatch layers that will suit your taste. This allows clients to make a great impression by giving them a visual effect as they select the right colors for their products. This app will allow you to say no to boring color dropdown menus. Let's get Quick View and Color Swatches 14-days free!
Take a look at your products in this instance
Clients can add more products to quick-view popup
Clients will have a better shopping experience
You can have as many 2 in 1s as you like
It's free for 14 days
Secomapp Quick View
You can do almost everything online in modern times. Quick View by Secomapp is a great option to make sure your online store doesn't fall behind the latest trend. Your customers can view the full preview of the product and add it to their cart by clicking on the popup. Quick View by Secomapp not only cuts down on customers' shopping time but also offers a better user experience and increases sales. Customers can browse in your online store and instantly get the product preview they need from any collection page. This is often considered irritating. You can also customize Quick View by Secomapp's popup and quickview buttons to give your site a synchronized look. Install Quick View by Secomapp to get all these amazing features for absolutely free.
To reduce the time it takes to shop, provide previews
Popups make it easy to buy by making it more convenient
Basic features are provided free of charge
Any collection page can instantly show product details
Quickview and popup customizations
Smart Quick View by WebApss
Smart Quick View is a new app you've never seen before. With Smart Quick View, you can quickly view product displays and make purchases with astonishing ease.
Your customers can view the details of products quickly on this app without having to load the product page. This will save them time when shopping at Shopify. Your store can present products quickly from either home or the collection page. This allows customers to browse and view the products they are interested in and then add them to their shopping cart. It also allows you to modify popups for all kinds of products, such as custom colors, font sizes, text and button text. Your store also has the Product Link button that allows you to go to the product page. All of these can be used on mobile screens.
This is not all. If you're ready to create your own opportunities, this app makes use of core's toolset.
Customers can quickly access product details
Browse and view products from collections
Popups that can be customized to suit any product and all kinds of products
Click the button "Product Link" to go to the product page
Mobile screen is a great place to work
WebContrive Quick View
Quick View by WebContrive, a Shopify app, allows users to preview the products from the product list. Users do not need to go to the detail page. The software comes with a beautiful promo bar to attract customers. This includes special announcements, promotional coupons, and free shipping. You can even change the notification banner to make it more beautiful. This tool will also ensure the security of your store page. It will also guarantee that your goods are authentic. A second interesting feature is that customers can add products to their carts from quick view mode. This will save them time and encourage them back to your store to purchase again. The preview popup window can be customized to suit your store.
Customers can see a quick overview of the products
It is easy to personalize the notification banner
You can ensure the safety and security page of your store.
Quickly add products to your cart
It is easy to modify the popup window
QeRetail Quick View + Announcement Bar
Quick view + Announcement bar is one of the most used Shopify apps. It has special features that allow you to quickly and easily increase your rates.
This app allows users to quickly add a Quick View button to each product item. This makes it easy to promote discounts, sales and special events around the world. You can view popups that show product information such as product images, descriptions, savings, product-type, vendors, and product types. Your customers will be able to easily view and purchase products by having all promotions displayed on all pages in the Quick View Popup. You also have full control over the Quick View + Announcement bar. This includes information, updates, and a button to redirect to the page. You can design, customize, optimize, and optimize Announcement bar for any screen size, including mobile, tablet, or desktop.
You don't need to be a programmer or designer to create pages. With Quick view + Announcement bar, you can design any page for any site.
Assist in adding Quick View button to each product item
Customers can view and purchase products faster
All promotions on all pages are also displayed in the Quick View Popup
Include information and updates, as well as a button
Design
Customize
Optimize Announcement Bar to Fit All Screen Sizes
Qimify Quickview by Qimify Apps
Qimify QuickView is one of the most used page creator apps for Shopify. Customers can quickly access product previews and add items to shopping carts.
Qimify Quick View, as mentioned, allows customers to quickly shop for the product from their home or collection page. This not only reduces shopping time, but also makes it more convenient. Your shop visitors will be able to view the product details quickly and without having to leave the catalog page. This allows for faster browsing and increases sales. This app can also automatically update shopping carts to help your customers make better purchasing decisions. It supports all major browsers, so consumers can browse from multiple sources. Qimify Quick View allows you to create customizable popups with popup text, button text and popup texts. When a thumb picture is selected, it will auto-switch the variant options to the corresponding option. It doesn't require HTML/CSS knowledge.
Qimify Quick View has all the best features. Click the Install button to get the right feature.
You can quickly shop the product from your home or on the collection page
Your shoppers can automatically update their shopping cart
All browsers are allowed
Popup design with button text and popup texts
You don't need HTML/CSS knowledge
Quick View by Thrust Apps
Do you worry about how to increase your conversion rate and improve the shopping experience for your customers? Quick View by Thrust is the best way to increase your sales.
Quick View by Thrust allows your online store to allow customers to browse and shop from your catalog without having to leave the catalog page. This makes shopping easier and reduces shopping time. This app allows you to create a beautiful, mobile-friendly product information modal that can be used in any size. Thrust also offers a store variant selector as well as an add to cart button. Preset settings can be used immediately to get you started. Quick View is also like other Shopify apps and doesn't require any coding.
Quick View by Thrust is a great tool to boost your sales and increase your store's performance. Install Quick View by Thrust now to discover these features.
You can browse and shop from your catalog without ever going back
Mobile-friendly and beautiful product information modals designed
Choose a variant and click the Add to Cart button
Preset settings can be used to immediately start the program
No programming required