Reading Time:
6
minutes
Let's first get to know the guide on Bonanza. Bonanza is an online marketplace that empowers entrepreneurs and allows repeat buyers. It has revolutionized small business. It makes it easy to market your business online and allows you to reach a global audience. It simplifies the online sales process by allowing you to customize it to meet your business needs.
Universal automated inventory imports, multi-product or service editing, custom campaigns run, and zero-effort website store are all included. This will allow you to scale your business in a simple way.
A Brief on Bonanza Market
Bonanza started the online marketplace business in 2007 to remove the obstacles that popular sites like eBay had placed in the way of small-scale entrepreneurs. Bonanza quickly became a popular destination for online dropshippers due to its simplicity. Its seller-centric marketplace approach gives it an advantage over other competitors such as Amazon, eBay, and Alibaba.
Bonanza provides free listing without any monthly store fees and with no other hidden fees.
In just one click, your product can be made live. The company will take you to massive buyer platforms and offer loads of promotional opportunities until you begin dropshipping.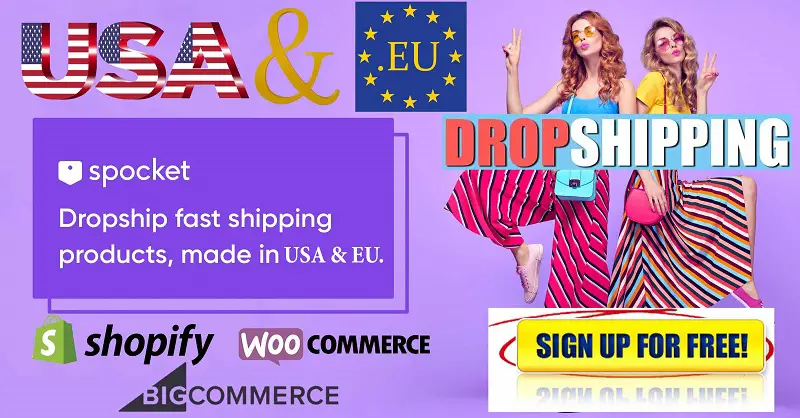 It is not the platform here, but the dropshippers who promote their brand and build customer relationships for future growth.
A survey of more than 50,000 sellers found Bonanza to be the "Most Recommended Marketplace", ahead of Amazon, eBay and Etsy.
Bonanza was ranked higher than other players in the "Customer Services" and "Communication" sections of the survey.
Bonanza was ranked by Entrepreneur 360 as one of America's best privately-owned companies in 2016.
The company was awarded the Small Business of the year and Best Place to Work by Best in Biz in 2015.
The Background Burner at Bonanza was named as one of Time's 50 Best Websites in 2014.
There are some things you should consider before dropshipping on Bonanza.
Bonanza is a unique candidate for the online marketplace model. However, you must meet some basic requirements to begin selling. These are the essential requirements you must meet to ensure that your earnings are legal and responsible.
Genuine Products
Bonanza is a seller-centric marketplace that allows anyone to dropship any product, anywhere, to any person. Your customers interact with you so that proof and accountability are at your door. Bonanza has one restriction: you can't sell illegal products. You will be caught no matter what you do.
Authorization matters
Bonanza authorization is required if you plan to sell any well-known brand as a third-party seller. To reach the global market, you must have your trademark paper and license ready.
Competitive Pricing
Bonanza offers discounts and coupons to help buyers get high-quality products at a competitive price. The dropshipper could create and publish coupons to suit their campaign strategy. All communication channels are available for you to market your special offers.
Shipping Solutions
Bonanza knows the difficulties of scaling up a business. Bonanza offers a variety of custom solutions to meet every need. There are three options for shipping: flat rate, free shipping, or calculated shipping within a defined area. You must meet additional conditions when shipping internationally. To make your business easier, you have integrated invoicing.
Banking Loop
Fully automated, the seller-buyer transaction can be integrated with your bank channel. Buyers complete final transactions and you are notified. The amount is credited to your bank account along with any fees and commission adjustments.
Advertising and Campaign
Bonanza's most unique feature is this. Bonanza offers a flexible and customized solution that can be tailored to suit all kinds of vendors. You decide how much advertising you want to invest. Bonanza allows you to share the initial cost until you begin dropshipping your products.
Integration with Other Market Places
You want to make the most of the internet. It is difficult to keep track of activity across all platforms. Bonanza allows you to integrate other marketplaces. Each site has a different interface so you will need to add each channel individually.
Selling on Bonanza has many benefits
The market has seen a shift in the way that mobile and internet technology have impacted its penetration and reach. You can dropship to anyone anywhere in the world. The problem is the information overload and customer bombardment. The key to success is how to stay relevant in a highly competitive market. Bonanza allows you to achieve the desired visibility in the most straightforward way. Here are some benefits to dropshipping on Bonanza
Free Training & Listing
Bonanza offers a completely free listing and registration system. Anyone can list their business with just a name, product details and a few other details to reach worldwide customers and begin selling. Bonanza offers a customized online and offline training program for small businesses that haven't yet discovered the potential of the digital revolution. Vendors will learn about the latest business dynamics and how to adapt quickly. Experts from the industry share their insights on how simple adjustments in packaging, logistics, and advertising could help boost their businesses. Entrepreneurs can achieve their full potential by following this advice.
Brand Building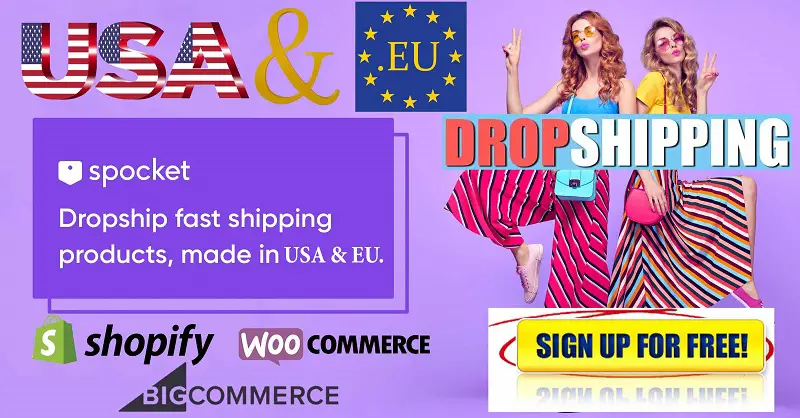 Bonanza is a seller-centric platform that builds brand awareness. Most market places are focused on self branding. Buyers visit the platform hoping to find high quality products at a competitive price. Dropshippers have to win buyers with smart marketing strategies. This will allow them to build a loyal customer base and keep repeat buyers. Sellers are valued more for their loyalty to customers than they are for the money spent on promotion and campaigns.
Universal Reach
Online space isn't bound by any geographical boundaries. Each listed player has access to a worldwide customer base. The dropshippers has the option of choosing where and how they want to market their products. The seller can decide how far they wish to travel and what business model suits them best.
Simplicity
Only 3-4 steps are required to reach your customers. Register with your primary information and then list the products. This is all you need to do. There is no limit to the number of products or pricing options that you can create. The best part is that you don't need to pay anything for the platform. Only what you earn is what you pay.
Operational Support
Bonanza provides a complete solution that includes listing, marketing and selling, as well as shipping, billing, invoicing, and payments. With a flexible operational support system, small businesses can have access to a worldwide audience. This can be a great benefit in terms of operational efficiency and cost reduction, as well as dropshipping opportunities. This allows you to devote enough time to product diversification and enhancement, as well as growth strategy.
What can you sell at Bonanza market?
Bonanza is an online marketplace that allows products to be classified according to a variety of brands and categories. After a customer has reached a specific category, they can apply filters to refine their products and add the product to the cart to place an order. These are the top categories where you can list your product to get customers' attention in real-time:
Fashion for Women:
This section includes categories for clothing, shoes and accessories as well as vintage, formal, and wedding. You can filter by age, size and color to help you make your selections. You can also go directly to the brand to select according. You can also find a dedicated section for men with all the filters and categories.
Home & Garden:
This section includes categories for bath, bedding and furniture, home decor and home improvement, kitchen & dining, lamps & ceiling fan, yard, garden, & outdoor accessories. You can filter your search by price, color, size, etc. within each category.
Health & Beauty
This section includes categories for bath & body and dietary supplements as well as fragrances, haircare, beauty, makeup, health care, skincare, vision care, and nail care.
Collectibles & Art:
This section includes categories for art, collectibles and antiques as well as crafts, coins & money, paper money, entertainment memorabilia (poker & glass), sports memorabilia.
Handbags
This section allows you to list your products with brand names. You can get relative positioning from almost all the global brands.
Jewellery:
This section allows you to list your products in the fashion jewelry, fine jewellery, handcrafted jewelry and vintage jewelry categories.
You can also list products in these other sections, including baby, books and business & industrial.
What are the Conditions for Selling on Bonanza?
To do business in any country, you must be a law-abiding citizen. These are the minimum requirements to become a Bonanza seller:
To do business, you must be either a major or under the care of a guardian.
All your products and services must be held accountable.
As promised.
You must stick to your price commitment, as well as any elated discount or coupons.
Advertisement and campaign tolls should be used judiciously
Complete tax-related formalities.
Maintain healthy relationships with your customers
Transparent return and shipping policy
Bonanza Sellers Fees
Bonanza allows you to list your products for free. The product can be displayed to the public at no charge. Earn what you want. The platform will start charging a marginal fee based on the Final Offer Value (FOV) if you reach the threshold. The amount of your order will determine the fee. It can be less or more than 500 dollars.
Standard booths under $500 require a 3.5% FOV. For FOVs greater than $500, you will need to pay 3.5% FOV plus a flat 1.5% for any amount above $500. A minimum fee is $0.50.
How to create a Bonanza store from scratch
Bonanza calls your online shop "booth" You can display your products in categories that are easily visible through open search and independently within your booth.
You can increase visibility and correlation by having all your items on one stand. Your business is judged by the variety of your products. This helps with impulse buying. It increases the chances of a product being sold if it is cleverly linked to another product.
It is easy to set up a booth. All you have to do is open the door to your office and get everything ready for use. These are the steps to set up a booth.
To begin, sign up on Bonanza. Registration is completely free.
Start listing your products for sale one at a time.
Set up your seller account.
To activate your digital space, you will need to confirm your details. "booth"
It doesn't mean you have to do it again every time you add new products.
You can always go back to edit any details.
To arrange logistics, you will need to give shipping details.
To ensure that your payments are settled on time, you will need to give us your account information.
Your booth will be active until you close it.
Bonanza is live and you have all the support you need to increase your operational efficiency. Focus on product improvisation, marketing and mobilizing your resources so you can serve better and make more.