Reading Time:
11
minutes
Do you long to own the ultimate online shop? We can help you with everything about setting up an online store.
eCommerce sales will account for 16% worldwide sales in 2020. These numbers will continue to grow as more people rely on online shopping for convenience and quick purchases.
Today's business owners are happy to report that it is becoming much easier to build an online store. Dropshipping, WordPress, and store builders are just a few of the many options available to create an eCommerce website. You can also start making money with Pay Pal or credit card payments quickly.
There are still challenges, of course.
You need to be able to manage your online ecommerce business from purchasing your domain name to creating a digital strategy via Google and other search engines.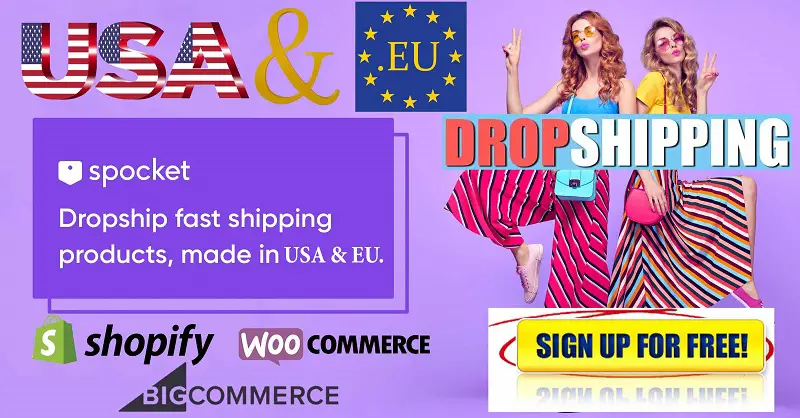 is your ultimate guide to creating an online store.
Step 1: Choosing the right products
You'll find tons of articles on how to create an online shop if you search for "how to make an online store". Before you can move on to the next step, you must choose the best products for your online store.
You must think carefully about your goals for your online store when choosing the right products. Your passions and interests will help you find your niche. Think about these questions:
What industry are you most comfortable in? Are you a fashion, hair, or computing alum? What will this mean for your selling strategy?
What problems do you seek to solve? What are your goals for your online business other than making money? Are you looking to make parents' lives easier or give kids more fun?
What products are you passionately about? It's much easier to promote the products in a way that captivates your audience.
After you have identified potential niches and products, validate your idea. This involves looking at the market to determine if your product will attract any profits.
Although there are many ways to validate your niche, most people begin with a keyword research tool. You can find out what people are searching online by entering a keyword in such as SEMrush.
Keep in mind that just because a product is searched for more often doesn't necessarily mean it's the best option for your eCommerce business. High potential products with low competition are the best for you.
Keyword difficulty is a metric you will need to use to understand competition. You might search for musical instruments and discover that "buy guitar" is more popular than "buy violin".
If the keyword difficulty is very high for guitars then it might be difficult to get out of the rat race by just focusing on guitars.
Step 2: Validating your eCommerce Ideas
You can validate your ideas by ensuring that there are enough search volumes for the niche or product you want to target. It's also important to look at the competition.
When you are starting a digital business, it can be difficult to analyze your competitors.
You don't want your mind to be too focused on what your competitors are doing. This type of thinking can lead to you copying the strategy of your competitors, making it more difficult to stand out.
A competitor analysis, on the other hand will help you see which products are most popular and valuable.
For example, if you are interested in becoming a fashion retailer, you can look at other fashion businesses in your area to see their top-selling items.
To determine if your competitors have a customer base that you aren't, you can use gap analysis. Perhaps the largest fashion brands in your area offer great clothes but don't cater to petite and tall customers. These niches can help you attract customers and make your business stand out.
You can also use competitor analysis to determine how much you should expect to sell your stock online. This information is useful when you are trying to determine if your eCommerce business can be profitable.
A simple Google search can help you find competitors.
You can also find competitors by looking at hashtags that are related to your industry or the comments made on industry forums.
Step 3: Sourcing your Stock
Once you have an idea of the products that you will be selling online, it is time to order those items.
Many people believe that they must find an online store builder or register on Amazon before they can start sourcing stock. It's often easier to choose how you want to supply your inventory before you start sourcing it.
It will be easier to decide what stock you want to buy.
The best option for sourcing stock is to buy it from a supplier, then resell it yourself. This option is great because you can control the entire supply chain. You have the ability to inspect the stock and make sure you are delivering the best experience possible to your audience.
However, there are some downsides to stocking and delivering your products yourself. You'll have to spend money on items that you don't sell. You will also need to pay for all shipping costs, from storage in a warehouse to handling the shipment yourself. This can increase the cost of running an online store.
Dropshipping is the second option. This option is becoming more popular for ecommerce businesses that want to keep things simple. Dropshipping allows you to source high-quality products from your online store. Dropshipping is a way to source high-quality items from your online shop.
You can also choose dropshipping to have your order fulfilled by the supplier you choose. Your business acts as a middle-man in the sales cycle and you don't even have to ship any products. You don't need to invest upfront and can work with many dropshipping suppliers via extension for WordPress or Shopify. Dropshipping is possible with BigCommerce.
As we have already mentioned, not all website builders offer dropshipping tools that will help you build a profitable online store. This is something you should keep in mind when you move on to the next step.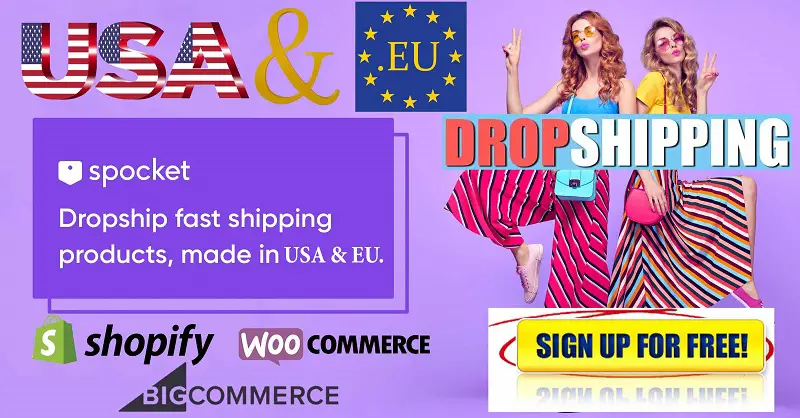 Step 4: Choose Your Ecommerce Website Builder
Now you have a clear idea of what and how you want to sell it. It's now time to dive into the details of creating your online store step by step.
A website is essential to sell products online. It must be search engine optimized and include plugins. It is essential to have a simple checkout process, well-written product pages, and the ability to accept payments via multiple channels, such as Stripe or PayPal.
When choosing a website builder, the biggest problem you will face is that there are so many choices,it can be hard to choose. It can be difficult to choose between WooCommerce and Shopify if you have never designed an ecommerce website.
We can't recommend which ecommerce website builder you should use, but we can give our opinion on certain types of stores. Take, for example:
If you're building a large eCommerce store
A very specific type of site builder is required if you plan to create a large ecommerce website selling hundreds of products to customers around the globe. Shopify works best for businesses with a turnover greater than $1000 and that need to sell at most 10 products.
Shopify is well-known for its wide range of themes and product choices. There are many pricing options available so that you can find the right one for your needs.
Shopify Plus premium products such as Shopify Plus make it easy to scale up your business according to your requirements. Shopify is a tool that allows you to easily build your business to meet your specific needs. This is one of the most flexible store building options on the market. You can also start with the lowest plans and then work your way up!
A Small eCommerce Store
What if your business is a small one looking to start with new products? Shopify still gives you the functionality you need to sell products to customers. You'll likely have a simpler and more cost-effective experience with something else.
Volusion, for example, is a popular cloud-based software option that allows companies to launch a new online business. Volusion is a great one-stop shop for entrepreneurs with little to no technical knowledge. You don't have to hire a professional because everything is so easy to use.
Volusion makes it easy to create a website. It breaks down the process into simple steps so that you can work at your own pace. All Volusion pricing packages include a 14-day free trial so that you can try the software before making a purchase. You will find drag-and-drop functionality and responsive themes as well as powerful reporting and SEO tools.
Options like Shopify or Volusion can be great for businesses that want to create an entire online store. However, you may wonder what you can do if your website is already live. If you have a WordPress website, you will need an eCommerce store builder that lets you plug in your sales tools to your site.
Or, you might choose to stay with WooCommerce.is an online store that integrates into WordPress, so you can get started monetizing your site much quicker.
Step 5 – Choosing the Right Plan
No matter what route you take to build an online store,you need to consider the type of plan you can afford. Weebly offers very affordable pricing packages starting at $12 per month. Other companies are more costly.
You will also have to pay more for more functionality. Depending on your budget, most online stores will increase the number of features you have access to. You can have real-time analytics on your ecommerce site, or landing pages that help you build your email list, at higher levels.
Decide on the right plan for you.
Determine how many products your business will sell. If you are only looking to start a small business, you may be able to get by with a plan that has fewer features. Shopify and BigCommerce don't have product limits. You will likely benefit more from upgrading to a higher plan if you sell more products. This is because higher-paid plans can be more affordable in transaction fees.
Determine the features you require: How advanced do you want your ecommerce system to be? Do you need something that accepts multiple payments, such as PayPal and Stripe? Are you looking for integrations with Google AdWords or other services? Before you make a purchase, be sure to review the features included in each package.
Think about Support: Higher-tier packages can give you more options to sell products and share your services with more people. They also offer better customer support. Premium packages may be best for you if you feel you need to provide a lot more support in order to get your business started.
Remember that cheaper does not always equal better when choosing your ecommerce site builder package. While it may be tempting to put all your efforts into finding the right package for you, the truth is that the higher the price, the better.
Multi-channel integration is one example of the benefits that higher packages could offer. This allows you to sell on other channels than your website like Facebook or Instagram. You have more sales options, which means you can gain new customers online.
You may also find other features in high-level pricing plans such as abandoned cart recovery. This can help you recover up to 15% from your lost sales. Make sure you get the best value for your money.
Is it possible to create an online store for free?
You might consider free alternatives if you find it difficult to choose the right pricing package for you.
It is important to remember that even though you can get the software to build your online store free of charge, other items will cost you.
You'll still have to pay for supplies and manage costs like shipping rates or transaction fees from your card processors. Do not get too excited about the possibility of creating something from nothing.
You can create most of your online store for free by using a SaaS solution such as Square Online Store. This easy solution allows business owners build their online store from scratch. You don't have to be an expert in coding or website design to build your website. Drag-and-drop functionality allows you to jump right in.
This simplicity means that Square will not offer as many advanced solutions as other website builders. You'll be able to access:
Free domain name and URL
Unlimited hosting included for your website
Inventory management and tracking
Responsive themes to enhance your website design
Integrated reporting features
Integration with Square's POS tools
In-store pickup support
You only pay Square transaction fees and shipping fees. This is standard for all ecommerce websites. Transaction fees are 2.9% of each sale, plus $0.30 per sale. This is a reasonable price, especially when compared with the transaction fees you will see online.
Square Online Store comes with additional expenses that you can choose to opt-in for. You can upgrade to Professional for $16 per monthly or $12 per year. This will allow you to access custom code, site statistics, as well as marketing tools.
Step 6: Register Your Domain Name
Once you have chosen the digital store building tools you want, it's time to start thinking about how you can enhance your online presence using the right domain.
A domain name is a bit of URL that highlights your store's name if you are a new seller selling small businesses online. If you were Ebay.com your domain name would be ebay. This is the primary domain and what your customers will remember.
Many online store builders allow you to create a subdomain, such as yourname.wix.com, that is linked to the name of the eCommerce platform. If you want your website to be professional, however, you will need to do more than that.
You can purchase your domain name from companies such as Volusion, Shopify or BigCommerce for between $10-20 per year. You can also use domain.com to purchase domain names from other companies and link them to your store builder.
You can get the most from your domain name
Select the best top-level domain. The TLD, or top level domain, is the part at the end your URL. It can be.co.uk or.com. The.com domain is the best choice to attract the most customers, even if your business is based in the UK.
Avoid using names and titles that are already in use. You could get into trouble with the copyright law. Ensure that your name is easy to spell and remember so customers will keep coming back.
Add a keyword. If you are looking to increase your search engine rankings, it is sometimes helpful to add a popular term to your domain. Be careful. Your domain name should not be too long.
After you have registered your domain name, set up a reminder to remind you to renew it every year. This will help you save time and effort. Don't panic if you already have a domain name. Your domain name should be transferable to your builder webpage. To do this, contact your current domain provider. To make it easier to use, you can arrange a domain name through your domain builder. This makes it much easier to launch your online store.
Step 7: Choose your Ecommerce Theme
Have you got your product ideas, domain name and host in place?
Excellent.
It's now time to bring your online shop to life.
You can make your website look amazing with the wide variety of templates or themes offered by all of the top online store builders. It's easy to select themes in Shopify. All you have to do is click on a template from the marketplace and you are ready to go.
Similar strategies are used by many other store builders, including Squarespace and Weebly. Most companies realize that business owners today don't have time to learn code. Drag and drop builders make it easy to get started with your store without needing to invest in technical expertise.
You can adjust any part of the templates and themes that you like using drag-and-drop functionality in your store builder. You could change the colors to maintain consistency across platforms.
You can add widgets, contact pages to your customers and logos to every page of your website.
While customization is possible with almost every store builder or ecommerce theme you have, it's not possible to do much if the tool only has a few features. Before you dive into any theme, ensure that you have access to all the essential capabilities that will delight your customers. This includes galleries, maps and even an "About-us" page.
Some templates will have more features than others, just like online store builders. Some themes come with specific functionality already built in.
Have a great time with your online store!
You are ready to go!
If you have followed all the steps, including:
Find your niche and create your products
Validating your ideas
Registering a domain
Selecting an ecommerce template
Customizing your site
Add your products
Choose your payment method
Shipping arrangements
Tax and security
Publishing and previewing
Promotion
Everything you need to start an online store is in your hands. You may need to think about additional things depending on what kind of store you are building. To increase sales, some companies may want to experiment with affiliate marketing. Others will want to make sure they have a solid customer service strategy in place, in case their clients require it.
This bonus feature will take different amounts of work depending on the structure of your store. If you run a dropshipping business, your supplier might also be willing to provide customer service.
Good luck with your online store building!
FAQ
How can I create my own online shop?
It's easier than you might think to set up an online shop. You will need a domain name and a website builder to get started. Once you have an idea of what products you want to sell, you can then start building your online store. Your website builder will help you launch your store. Make sure to customize your website theme to reflect your brand. You can add product listings and shipping details. Tracking tools are available to help you track how your website performs and how much you make.
What does it cost to open an online store?
It all depends on your individual situation. Dropshipping is often cheaper than an online store that you manage order fulfillment by yourself. This is because there's no upfront investment. An online store costs can include everything, from ecommerce platform to:
Email marketing tools
Shipping charges
Transaction fees
Monthly software fees
Costs for professional services
Hosting and domain name
Widgets and themes for professionals
App creation
Management of the supply chain
Your business plan will determine how expensive or cheap your store can be.
How can I open an online store with no inventory?
One of the largest initial costs for an online store is inventory. You can avoid these fees completely by using a dropshipping service like Oberlo. Dropshipping doesn't require inventory. Dropshipping allows you to choose the products you wish to sell, and then add them to your website. Your dropshipping provider will ship the product to your customer when they buy one of these products.
Do you need a website in order to sell online?
You could, however, sell products on a variety of marketplaces such as Amazon, eBay, Etsy, or eBay. However, having your own website is more professional. Depending on your niche, there may be some sales through social media.
Do online shops need a business licence?
Every company needs a business license. No matter if you sell online or in a brick and mortar location, a business license is required. You could avoid serious fines by consulting an expert.