Reading Time:
9
minutes
Are you on the lookout for BigCommerce's rivals?
BigCommerce is one of the most popular website-building platforms for ecommerce. With a plethora of wonderful tools, the solution promises to help organizations produce increased revenue and new prospects rapidly.
BigCommerce has a lot of appeal for many businesses, but it's not the only choice for consumers who want to start their online store. There are many alternatives to BigCommerce for anyone with a passion for sales. Some are even more tempting than BigCommerce.
Knowing how to navigate the most common BigCommerce competitors might assist you in selecting the finest software for your needs. But, first, let's look at some of your alternatives.
Wix is one of the most popular website-building platforms on the internet. It appeals to many company leaders since it is both feature-rich and simple to use. However, Wix could be the right fit for you if you're searching for something easy to use for beginners while also allowing you to grow.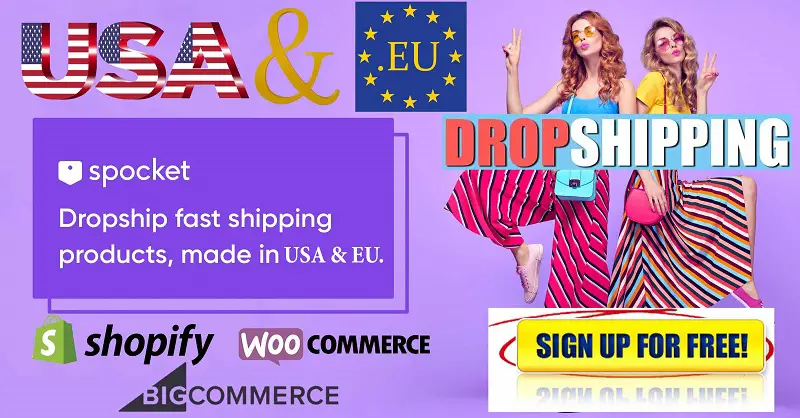 Wix offers a unique set of capabilities for businesses of all sizes. You may choose from various professional-looking templates, use AI to help you construct a personalized website, and customize your site however you like. In addition, there are a variety of payment alternatives available and interfaces that allow you to extend the functionality of your site.
Pricing 
Wix's price plans vary depending on the type of store you want to create. Although you can link a domain to Wix for a few dollars per month, to start building an online store, you'll need at least the Business Basic plan ($23 per month).
For $27 per month, Business Unlimited gives you access to a wider range of capabilities, including unlimited bandwidth and a variety of unique tools. There's also a Business VIP version and an enterprise version, which cost at least $500 per month.
Pros:
When it comes to designing your store, you have many options.
For new functionality, there are a variety of apps available.
Site backups and rollback options are automated.
For building your store, you may choose from various templates and use AI to aid you.
There are numerous useful features for listing products.
Cons:
If you want ecommerce functionality, you'll have to spend a little more.
Blogging isn't perfect, and it has some SEO drawbacks.
Who is it most suitable for?
Wix is a cost-effective and simple-to-use alternative to BigCommerce. So if you're searching for a quick and easy way to get online, Wix can help you accomplish your goals in no time and at a low cost.
Shopify is easily one of the most popular BigCommerce alternatives accessible today, and it stands out as one of the most feature-rich store-building tools available. Everything from attractive layouts and sales pages to a large app market where you may add new functionality to your business store is included in the solution. Shopify may even provide you with a dedicated payment processor.
Unless you use Shopify Payments, there are transaction fees to consider with Shopify's solution, but it's still reasonably priced. You also get the extra benefit of a store that can scale to a reasonable level to accommodate your needs.
Pricing 
Shopify is one of the most economical ecommerce software alternatives available, contributing to its competitiveness.
Packages start at $9 per month and include a simple "Buy" button for an existing website. To develop a store with Shopify, you'll need at least the Basic plan, which starts at $29 per month, or the Shopify plan, which starts at $79 per month. Shopify Plus is also available to Enterprise customers.
Pros:
Beginners will appreciate the user-friendly UI.
Fantastic dedicated servers provide exceptional uptime.
Built-in search engine optimization (SEO) for meta descriptions and tags
Thousands of choices for integrated apps
Blazingly quick loading times
Cons:
Customizations are subject to some restrictions.
Having access to more apps might be costly.
Who is it most suitable for?
Shopify is one of the most popular e-commerce platforms available. It appeals to businesses of all sizes because of its extensive customization choices and versatility. You can sell digital services, drop ship products, and much more with a specialized add-on.
Squarespace is undoubtedly one of the more well-known BigCommerce alternatives available today. Square Space focuses on making your internet presence seem attractive, which is ideal for people who want to establish an ecommerce business around a creative endeavor like art or writing.
Squarespace makes it easy to create a beautiful assortment of ecommerce sites. You may also use SEO features to boost your chances of being found on the internet. In addition, you'll be able to sell across many channels thanks to advanced features like social media integration tools, and you'll be able to collect vital analytics data from the reporting service.
Pricing 
SquareSpace's pricing starts at roughly $18 per month and goes up to $46 per month. There are no transaction fees to worry about, but the lack of an app market means you won't be able to access many valuable integrations without the help of a developer.
Pros:
One of the most formidable rivals for design-oriented websites.
Features for cross-channel selling that are of high grade
An environment that is simple to use
The pricing plans offer good value for money.
It has certain SEO features.
Cons:
There is no app store.
It doesn't have great blogging capabilities.
Who is it most suitable for?
Most individuals would recommend Squarespace as a storefront for a design-based company. Squarespace will assist you in creating an appealing site that truly stands out from the crowd if you want to sell your items in addition to Amazon, eBay, and Etsy. Squarespace also allows you to accept various payment methods, including PayPal purchases.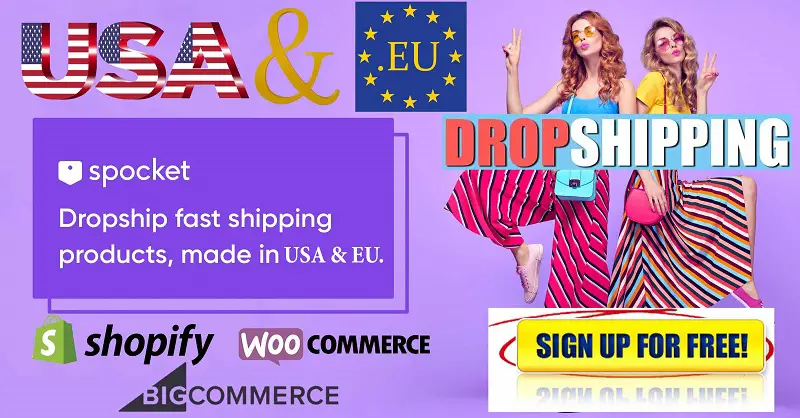 Ecwid is a wonderful choice for firms looking for simplicity and feature-rich performance. It's a good alternative to BigCommerce. This one-of-a-kind add-on connects to your existing website, which you created using tools like WordPress. In addition, you'll be able to accept payments for a variety of items and services once you've downloaded and installed the plugin.
Ecwid is a flexible and easy-to-use solution with loads of site customization possibilities, configurable checkout features, and various payment options. It's ideal for folks who currently have a website and want to continue growing with their existing assets. This service can also be used with other popular plugins to improve site performance.
Pricing 
A restricted version of the Ecwid service is accessible for free, but as your site grows, you'll likely need to upgrade to the premium alternatives. The initial pricing package starts at $15 per month and includes services such as Facebook and Instagram connections for beginners. Ecwid can also be used as a white-label system for agencies.
Pros:
Adaptable to various platforms and can be used with an existing website.
Beginners will find it simple to use with plenty of instructions.
For all types of stores, a multi-channel sales solution is available.
With a variety of package options, there is enough bandwidth.
There are several payment options available.
Cons:
There isn't a specialized store builder available.
For certain larger businesses, this may be a constraint.
Who is it most suitable for?
Ecwid is an excellent alternative if you already have a website and only want to add some new ecommerce functionality. You'll be able to take advantage of omnichannel selling opportunities in no time, and there will be a very little complication to deal with.
Weebly is another great option if you're looking for a trustworthy BigCommerce alternative. BigCommerce is an excellent choice for novices and developing brands because of its easy-to-use features, such as a drag-and-drop website builder. In addition, this platform has many fantastic features, such as immersive shopping cart solutions with different payment options and specific item possibilities.
Weebly makes communicating with consumers easier with features like integrations with email marketing and CRM platforms. You can create gift cards and coupon codes for your website and use navigational tools like site search.
Pricing 
Weebly offers a variety of price options, starting with a free plan with up to 500MB of storage. However, the free service does not utilize a custom domain.
The Pro plan starts at roughly £9 per month, with a content plan starting at around £4 per month if you want to add a store function to an existing website.
Pros:
Beginners will find it simple to use on any budget.
There are numerous customization possibilities available, as well as a fantastic editor.
There is a lot of customer service and a live chat option.
With the site search option, navigation is simple.
Gateways provided by third parties
Calculator for taxes and shipping
Cons:
The templates are a little stifling.
There isn't much in the way of version support.
Who is it most suitable for?
Weebly's ease of use and performance will appeal to small businesses eager to start selling online as soon as feasible. However, to accept payments, you'll need the Pro package, although the pricing is still very reasonable.
WooCommerce is one of the most widely used eCommerce platforms today. WooCommerce is a top product on the market, with plenty of flexibility and extensive features, designed to integrate smoothly with WordPress — the world's most popular CMS. You can also integrate your WooCommerce plugin with other WordPress add-ons and extensions.
WooCommerce is a sophisticated and versatile technology with many features designed to appeal to businesses with large online storefronts. Because of the relationship with WordPress, you should have no trouble learning how to use this technology because it operates similarly to the WordPress back-end.
Pricing 
The WooCommerce plugin for WordPress is free to download, but you may have to pay for development assistance if you require it. WooCommerce has no transaction fees or bandwidth limits, but you will have to pay for your WordPress site, hosting, and domain name separately.
Pros:
For those familiar with WordPress, it is very simple to use.
There are numerous add-ons and connectors available.
Conversions will be aided by guest functionality.
Themes that can be changed (both free and paid)
Ideal for expanding businesses
Cons:
Only works with WordPress.
You may need to know how to code.
Who is it most suitable for?
If you already have a WordPress website and wish to expand its functionality, WooCommerce is a good option. This could be a wonderful investment if you don't want to pay exorbitant monthly rates for a platform when paying for hosting.
There are numerous choices available for businesses that do not wish to use BigCommerce as their ecommerce platform. For entrepreneurs on a tight budget, Shift4Shop is one of the more tempting ecommerce platform solutions. With dozens of theme options to pick from, the cloud-based platform is incredibly customizable, and you won't have to worry about developing your ecommerce website from scratch. You can also personalize each theme to fit your company's identity.
Shift4Shop enables business owners to sell a wide variety of products. You can also employ cross-selling and upselling technologies, as well as CX-focused integrations to help your consumers. In addition, shift4Shop, unlike some SaaS solutions, is extremely user-friendly, with a mobile app that allows shops to access data while on the go.
Pricing 
Shift4Shop has a variety of pricing options to meet your needs. The pricing bundle for the all-in-one selling solution starts at $19 per month. Keep in mind that the more money you pay, the more functionality you'll get. However, every pricing option includes unlimited bandwidth and product hosting, as well as no transaction costs and API access.
Pros:
With a user-friendly back-end, it's a breeze to use.
API integrations should be added.
If you're looking for a low-cost service, this is the place to go.
Upselling and cross-selling tools were provided.
Products and storage are limitless.
Cons:
There are more templates available from other vendors.
Customization has several limitations.
Who is it most suitable for?
Shift4Shop is a terrific option if you're searching for a service that's both easy to use and affordable. For your ecommerce site, there are over 100 payment gateways to choose from, so you can get started monitoring transactions right away. In addition, API access will be appreciated by business owners who have development skills.
Volusion is one of the most popular ecommerce platforms, offering business owners all of the features they need to get started selling online. There's an easy-to-navigate design with various features to explore, including blogging tools, so you can begin to establish a memorable online presence. You'll also benefit from excellent uptime and end-to-end support.
The Volusion environment makes it simple to personalize and enhance your business with a drag-and-drop builder that requires no additional coding skills. As a newbie builder, you may seek help at any point during the process, and there are various pricing methods to select from.
Pricing 
Volusion's plan, which does not include ecommerce features, starts at $29 per month. If you need online sales functionality, you'll need to purchase one of the Volusion Business packages, which comes in Pro and Prime versions, depending on your requirements. The price you pay is determined by how much you sell.
Pros:
A wide range of selling features is available.
Accounts for your entire crew
Social media and SEO tools are built-in.
A wide range of analytics and reporting options are available.
The drag-and-drop feature is fantastic.
Cons:
There aren't many app options.
Content marketing tools are limited.
Who is it most suitable for?
Volusion is likely to be a good choice if you're searching for a store that makes it simple to quickly sell a variety of products. It includes limitless bandwidth, a large product selection, and several SEO and reporting tools.
Which BigCommerce competitors are the most effective?
The best BigCommerce alternative for you will be determined by the type of site you want to create and the most important features to your company. Many competitors offer anything from SSL certificates and complex analytics to CRM integrations and inventory management software.
When selecting an ecommerce store solution, consider not just the functionality you require right now but also how you want your website to expand in the future. Then, when you choose a site builder that can scale with your online business, you won't have to migrate all of your website material to a new environment if you outgrow your current provider.
It's also worth considering whether you have any development experience. With a developer-focused site builder, you may have greater freedom to modify your online business website if you know how to deal with open-source technologies like Magento.
Remember that many of the above solutions provide free versions or free trials, so you can always test the functionality of the solution you're considering before committing to a premium package.