Reading Time:
4
minutes
There is no doubt that clothing is hugely popular online. To make decent margins, your online store must stand out from other retailers with such a high level of competition. These are the three main aspects I'll be focusing on:
Part 1: What you need to know about dropshipping apparel
Part 2: How did dropshippers make money selling apparel?
Part 3: How to sell it?
Here are some things to know about dropshipping apparel
Dropshipping is a method of fulfilling orders that eliminates the middleman from the supply chain. Dropshipping allows sellers to sell products without stocking. Dropshipper is a wholesaler that then ships the goods directly to your customer.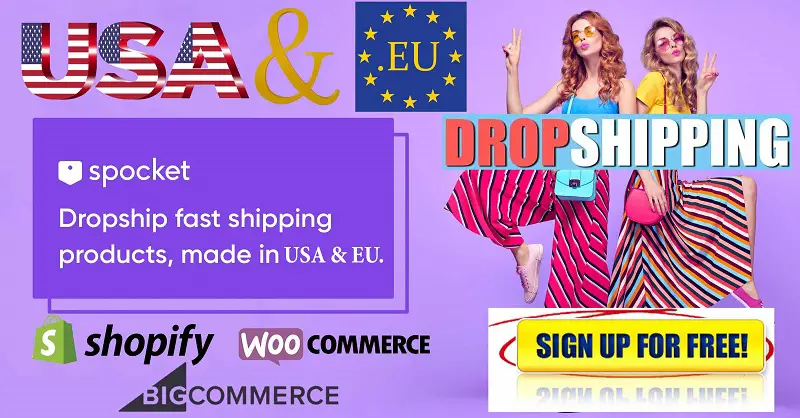 A. Who is it for?
Dropshipping is the best way to start an ecommerce company. Dropshipping is low-risk and free of risk. Dropshipping is best for those who want to lower startup costs and don't want to manage inventory.
B.The Pros
Low startup costs: You won't need to carry inventory so your costs will be lower. The startup costs for an ecommerce company are actually the largest.
Low risk: You won't have to take on the risk of selling inventory you don't want.
Dropshippers make it easy to sell: They will pick, pack and ship your product for the customer. Dropshipping not only provides efficiency and convenience, but also allows for you to manage your business anywhere in the world.
C. The Cons
Dropshipping is a highly competitive business because it has so few barriers to entry.
Low margins: It is extremely difficult to be competitive in advertising space. This means that you will have to focus more on creating content and services. You will need to reduce cost and increase sales volume if you have low magins.
Inventory Syncing: You rely on suppliers' stock, so you might have to place an order but the product is not in stock. You will soon realize how crucial and useful the inventory synchronization function is.
D. Margins
Profit is the difference between the retail price and wholesale price. Therefore, you need to choose a dropshipper that charges lower and offers a high-quality service.
E. Risks
Dropshipping has low risks because you don't have to buy inventory and you don't have to worry about shipping. The margins control and high competition pose a risk. Slim margins means you have to find a perfect apparel product and good wholesale apparel dropshippers to make good profit.
How did dropshippers of apparel make their money?
Below are some tips that will make dropshipping profitable.
Satisfy Customers
You must make customers fall in love with your business if you are to establish a strong customer relationship. Poor customer service will make customers buy from your competitors. These suggestions are my sincere hope:
Really interact with your customers
You must respond quickly and enthusiastically
Offer a discount or special deal
Honesty and transparency are key
Follow Up on Promises
Make your store more informative
B. Increase traffic conversions
For a beginner, absolutely no paid advertising costs. You can create great content and get traffic.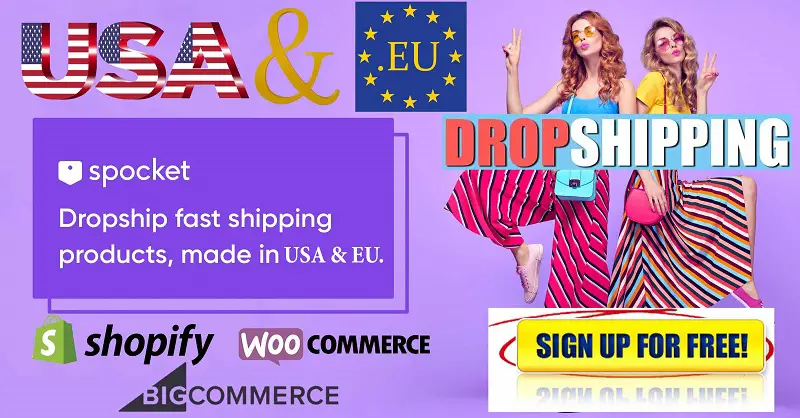 Comment
You can find top blogs, forums, or other communities that you want to comment on your niche. This will help build your reputation and increase your sales.
Content marketing
While good content doesn't worry about traffic, it will take more of your time.
Blogs, content aggregators, and social media are all likely places to find information. Make sure your content is original, useful, and high-quality and then put it on these sites.
Q&A websites
Quora and Yahoo Answers are similar to Q&A sites, offering great opportunities for targeted traffic. You may find a follower if you are able to provide a solution to a real problem. This is the benefit
Your answer will always be available.
Social Media
Social media offers the greatest opportunity to drive traffic. Only optimize your profile and add a link to your website. Share your useful and entertaining content frequently. Traffic has been driven to Instagram, Twitter, Vine, YouTube, Vine and Twitter by many successful platforms such as Facebook, Twitter and youtube.
C. Ensure profit rates
As long as your business is running well, there's no limit to how much profit you can make. You must make a difference in order to make decent profits.
Quality supplier
Quality apparel suppliers provide high quality products, easy ways to collaborate, low costs, good service, and one-time fees. Chinabrands is a dropshipping platform that provides one-stop service. You can choose from more than 50W products and select suppliers. It covers more than 200 countries and has approximately 10000 routes. You will find many tools that can help you work smarter and more efficiently.
Reduce complexity in your business
Traditional dropship models have many middle dropshippers. This means that you will pay more and make less profit. To lower your costs, you must signify the dropship model.
Chinabrands is a company that removes the middleman and integrates the supply chain to guarantee a low product price. You only need to manage your store. They take care of all the rest, including inventory and shipping. Chinabrands created an easy profit calculator. It is easy to use the calculator to calculate your profit rate once you have selected the products that you wish to sell.
Increase brand value
Although it is an essential task, it takes longer to complete. Your ultimate strategy to increase profit is to increase the brand value. You can only sell more products if your products are valued by customers.
What kind of apparel should I sell?
Apparel can now be divided into custom and general clothing. To make more money, custom apparel dropshippers are becoming more popular.
Although being a custom apparel dropshipper sounds great and can help you build your brand, this is not the right fit for a dropshipper.
It is not clear if the product will sell. It is also necessary to receive large orders. If you are custom apparel dropshippers, how can you make a profit? Are you sure you will get huge orders when you begin custom apparel dropshipping.
Dropshipping custom apparel is not a bad thing. It has its benefits. But you have to choose the right way for you. You can make sure you have a lot of orders and high quality products, as well as a supply chain that is efficient, I recommend it.
You don't have to dropship apparel. It is possible to make a decent profit by doing business with Chinabrands. You can dropship everything you need at a lower cost. How much does it cost to start a business with CB To start your business, you will only need to pay 39.9$/year.
Dropshipping apparel is a great way to start making money.
One last tip: Make sure you have tested your product before you ship. It will be easier to dropship apparel if you follow the above tips.