Reading Time:
7
minutes
Today, in this article we will talk about ways in which you can price your Shopify Dropshipping products. We are already considering that you want high profits by selling your products. It is very important to sell your products at a high profit margin. For example, if you are selling a charcoal toothpaste and you bought it for your store at $3 and paid an additional charge of $4 and then resell it for $20 on your website. By doing this you are getting a profit margin of around $13.
This is what you are supposed to do as well. You need to make sure that you maintain high profit margins just in case your customer doesn't receive the order and you have to send another product to your customer. You need to have some amount of cash already with you to resolve all kinds of issues.
Another thing that you need to keep in mind is that you don't have to necessarily sell very costly products even if you have good profit margin. For example, you are selling a $200 product on your site and you have a profit margin of $50 on your product that will still be risky as it takes a lot of time for you to actually receive the $200 from your customer. In case there comes up any issues regarding the product which are selling, it will hamper your savings. You will need money to resolve those issues. So, the point that we want to make here is that you need to sell cheaper products on your site with high profit margin.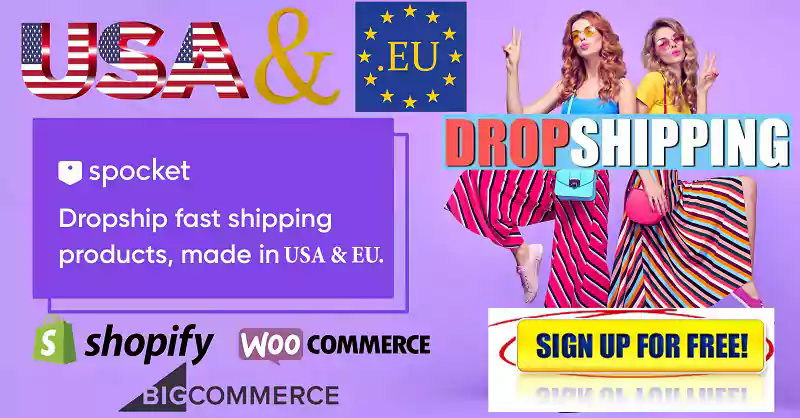 Now, a lot of you can come up with question like how high should we expect the profit margin to be? To know the answer to this please keep on reading further:
Spy on your competitors: The answer for this is to spy on your competitors. Keep a closer look on other Shopify Dropshipping stores of your niche. Focus on products that you are trying to sell within the Aliexpress. Take a look on all kinds of Dropshipping stores even stores like beauty supplies stores. Check out all the stores which sell same niche products as yours.
Price similarly or the same: When you look closely on the pricing of your competitors you get the idea of how to price your own Products. Your competitors already have a lot of followers on Instagram and Facebook pages and people are already buying their products at the same price that they are selling their products. For example, if some of your competitors is selling a tube for $30, you can also do the same. So, the point we want to make here is that you can sell your products for the exact same price that your competitors are doing in the Drosphipping business.
Keep testing:  If you are unable to find the same kind of pages that are selling products similar to your niche, you may try something new and try your hands on a market that hasn't been touched by others yet. If you don't get enough sales on that product you can drop it a little bit. Start with $30 then you can go down to $25 and hen $20 and so on. Keep on testing till you find out what your audience exactly want to buy. If people are buying your product at $12 then raise the price to $15. Now if you still get enough sales, increase the price to $20. Don't make a mistake of selling your product for $12 when you can sell it for $20. Testing is very important for pricing.
A lot of people come up with questions like why they are not getting enough sales even if they price low? Some people even ay that they have priced their products as low as Walmart. But one thing you need to remember here is that you are not Walmart. People buy products widely from Walmart because it sells commodity-based items like basic $2 toothpaste. You are supposed to sell product like charcoal toothpaste that is something which is sold on social media. It is such a specific product.
You need to remember that you are not Walmart but an Instagram page which is sells Niche products to a group of people who genuinely care about your products. So, you must do value added posts and sell value added products. If you convince your audience that you are selling a valuable product so that they buy from your store even at higher price. If you are not making sales and you are just dropping your price from $10 to $6 and so on. The point that we want to make here is that lowering your price doesn't mean that you are adding value to your products.
You have to remember that it's the value of the product that will cause you sales and not the cheap price on Shopify. You should also find the right audience that will buy your product. You will get enough sales if your audience is right. You have to find the product that is suitable for your audience or the audience that is suitable for your product. Then you have to provide value to your posts and your products. If you can convince your audience that your product is actually valuable then you can at least sell your product for $20. Lowering the price less than that will not help you much instead the best way to go is to add value to your product.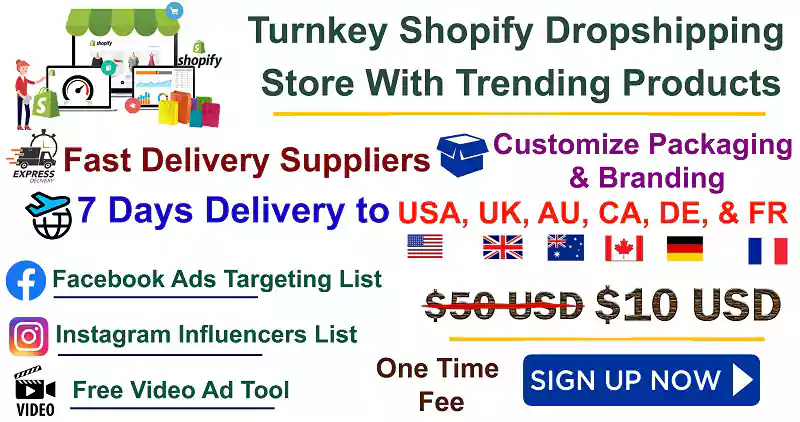 If you are a beginner then you have to keep in mind that there will be no use lowering your price because you are not Walmart or selling commodity items but your store sells specific products like charcoal toothpaste. Its not about lowering your price but its about how high you can price your products and still make people buy them.
Now that you've learned some of the fundamental price-setting techniques, consider the following price-setting advice:
Fixed Dollar Addition
The use of a fixed dollar addition as part of your wholesale drop ship pricing strategy can be very successful. Let's say you're deciding on a profit margin for your goods, but you haven't factored in the cost of a marketplace or dropshipper. Are you making enough money on any of your low-cost products to make it worthwhile? You can quickly calculate your future benefit by using a fixed dollar addition. Let's pretend you have a 20% profit margin on your stuff. A 20% margin would add $1.10 to an item that costs 5.49 cents. If you added an extra $3.50 fixed dollar, you know you'll be able to cover a dropship or listing fee, or you'll have some additional margin built into your items. When applied to your much higher dollar pieces, the markup is simply a "secret" markup since it is a greater percentage of your low dollar items.
As you process an order, it does not take any longer to process an order for a $500 item or a $5 item, so when you have a fixed dollar addition added to the markups, you realize you have a guaranteed fixed dollar sum added to every product transaction to help compensate for any needed fees or processing times, regardless of your fixed dollar or percentage markup.
Price vs. Shipping Markup
Some store owners are concerned about getting a too high price for their goods, so they mark up their products low but apply a small secret fee to their shipping module or product weights to raise the shipping cost paid. The aim is to have a cheaper product price than other stores, thus making up the difference with a higher shipping fee. Other business owners plan to lift the cost of their goods substantially while encouraging free shipping on their website. These users realize that many consumers would be more interested in your one-of-a-kind deal or limited-time free shipping offer than in the commodity prices shown.
Store owners can develop their entire strategy around one of these methods. In contrast, others may turn back and forth between these methods or from a more conventional price strategy to one of these methods several times during the year. Using one of these more personalized methods, it is vital to advertise your major price discounts or "free" delivery offer to ensure that it earns the exposure it deserves from the traffic on your website. NOTE: Including shipping costs in your overall pricing plan is a more sophisticated approach and would necessitate a more experienced store owner to ensure that the total amount paid is sufficient to cover both the required product margin and shipping costs.
MAP-Based Pricing
The manufacturer usually sets the "minimum advertised price" (MAP) for a product listing. This means you can't price the item below the manufacturer's suggested retail price (MAP) or risk losing the right to resell goods from that manufacturer or distributor.
When dealing with a large distributor that carries goods from hundreds, if not thousands, of different manufacturers, you can inquire about their MAP policies and how they differ by product. Some goods can have a "hard MAP" that is strictly applied, which you will see by quickly investigating the effect online and ensuring that all pricing follows this criterion. Some goods can have a "soft MAP," a manufacturer's general guideline that isn't strictly implemented. Determining which items have a minimum advertised price (MAP) and whether it is implemented or not has a big effect on a) whether you want to resell the item and b) how you price it. Ideally, your distributor would include the MAP price in the data stream, allowing you to easily establish rules around it to list affordable goods without jeopardizing your reseller status.
Product Specific Pricing or Featured Product Pricing
This is the most cost-effective pricing technique, but it is also the most time-consuming and, therefore, the most neglected. Many resellers tend to enforce a basic price-setting and "set it and forget it." Still, they overlook that taking the time to price certain individual items will increase your website traffic and conversions. Many wholesale dropshippers choose 10-20 products to highlight their website, such as the home page. A "featured product" display option is available on all major ecommerce platforms. Smart store owners use this segment for advertising their most popular products to buyers, so if you don't use a product-specific price setting for these or other items, you're losing out on an opportunity to leverage your traffic.
You don't have to sell every product on your store with a 5% or 10% margin, but listing them at a far more affordable price for those that appear prominently on your home page is the perfect way to make a better first impression. After realizing the immediate savings compared to other websites online, a customer can add one of these easy-to-find products to their cart and then proceed to add 2 or 3 more accessories or related items where you can make your additional margin. The price-conscious consumer may do a lot of research for the "must-have" item that brought them to your cart. Still, once they see the big savings on their favorite item when adding some additional products to their cart to spread out their shipping costs, they may be much less pricing sensitive.
Do Not Fear Change
Your wholesale dropship supplier's product prices can change frequently depending on the season or inventory levels. Don't be afraid to alter the pricing strategy as well. Should you lower your price as the weekend approaches? Do you prefer to concentrate on sales and price reductions during the week? Are you about to enter or exit a holiday sales cycle? It would make sense to keep the prices more consistent if you had to adjust the price on 10,000 items on your website manually, but with Dropship Automation Software, you can change the price on ten products or 10,000 in seconds.