Reading Time:
6
minutes
GoDaddy is best known for hosting domains and creating websites. However, the company also has a website builder for beginners that allows anyone to set up an online store. GoDaddy is not the only website builder that offers the best pricing and a top booking system. You'll need to keep checking to see if it's right for you.
GoDaddy Dropshipping at A Glance
What We Like
Ultra-beginner-friendly
Zero coding required
The most affordable and complete site builder to sell online
There are no transaction fees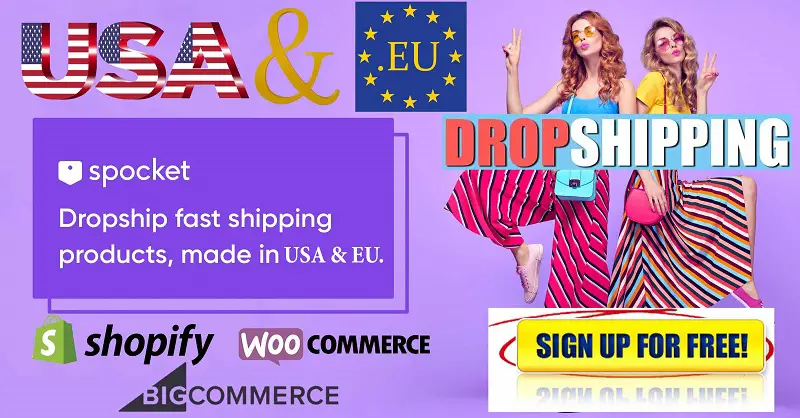 You can transform your website into a 24-hour marketing machine with advanced appointment booking tools
Offers a WordPress migration services
Highlights
Ecommerce plans starting at $14.99 per Month
Sell digital and physical products
Online appointment booking tools allow you to sell services
Accept recurring payments to members and subscription-based companies
There are 24 templates for online stores to choose from
Walk-through SEO service for your site to improve its Google ranking
What's missing?
Limited customization capabilities
Analytics data is scarce
The features of blogging are very limited
If you've got bigger questions about how a website can help your business or are wondering what you should think about before starting a site of your own, make sure to check out our Complete Guide to Building a Small Business Website.
Examples of GoDaddy Dropshipping Websites
You might be wondering what kind of web design is possible with GoDaddy ecommerce. GoDaddy provides 24 pre-built templates for online stores to make it easy and quick to get started. If you are unsure which template is right for you, you can choose from other templates. Then, add your store to your website. This gives you lots of design options.
Let's have a look at some GoDaddy's ecommerce templates and see how they look.
GoDaddy Dropshipping Website Setting Up Process
If you are concerned about how difficult it is to build an online store using GoDaddy Dropshipping, rest assured the steps are easy and straightforward. Each user's process will differ depending on the products and services they sell. However, the general process is to create an account, select an ecommerce template and customize your pages before adding products to your store. Finally, launch your online store.
Go to GoDaddy and create an account
To start a Dropshipping site with GoDaddy, the first step is to create an Account. The process is easy and free. It takes less than five minutes. Visit GoDaddy, click on "Websites + Marketing" in the top navigation bar, then click the "Start for Free" button in the middle of the page.
You will be asked for basic information to start, but no credit card is required. Once you have seen the tools and gotten to know GoDaddy, you won't be obligated to any of its services.
Choose an Online Store Template
Now it's time for you to select the template that best suits your business after you have completed your registration. GoDaddy has many templates that can be used for various types of websites. The templates in the "online shop" category are most useful for dropshipping entrepreneurs. You can hover over any template in the "Retail & Online Store Templates" section to see a sample site. To build your store, choose one.
You can add pages and customize your template
Once you have selected your template, you will be asked a few questions. The first is about the category you fall into, while the second is about how you want to call your site.
Once you have answered these questions, you will be taken to the site editor. By adding pages to your template, changing the site navigation and all other steps, you can customize it so that what your customers see is consistent with your brand and store initiatives.
Configure an online store by adding products
Now that you have your website's infrastructure in place, it is time to begin putting together your store pages. To do this, you will need to add products. Add a "Shop" section to your website. From the home screen, click "Pages and Sections", then select the page to which you wish to add products (e.g. your "Shop" page). Next, click on "Add Section" to select "Online Store" from left-hand vertical menu.
You can add products after you have created your store. You will need to fill in as much information about your products as possible, including the price, description and sale price. Customers will also be able to choose how they want to pay you by setting up payment options.
You should know that GoDaddy offers two types of product: a digital and physical product. You will need to select a secondary product type if you are selling physical products that need to be shipped. This will allow you to keep track of inventory, add shipping options and make sales.
Start your online store
You're nearly ready to launch your online store and interact with customers. Here are some things you should double-check before you make your online store live.
Website headers and feeters: Make sure that all navigation links within these areas work (test each link), that you have the correct contact information and that you have any lead capture options.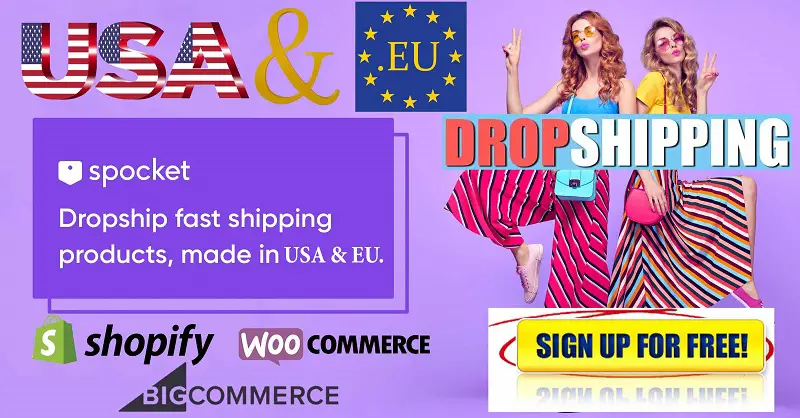 Make sure your copy is clear: Your website's content will not be purchased by someone until they actually buy it. To ensure that your copy is correct, read every paragraph and sentence. It should be easy to understand your message.
Verify the product details. Make sure you have correct descriptions, photos, and prices on your product pages. You don't want a product incorrectly listed to make it difficult for you to sell once your store is live.
GoDaddy's search engine optimization (SEO), checklist. While your website is optimized for most aspects of Google Search, it is still a good idea to ensure that you appear in the relevant searches. GoDaddy has put together a handy guide for local search engine optimization (SEO)–check it out.
Once you are confident that your website is ready to go it's time for you to click "Publish" in upper right corner of your website editor. You'll then be taken to "Choose a Domain," from where you can choose from a suggested domain or search for a new domain. Or connect a domain that you already own.
After you have your domain registered, it is time to choose a GoDaddy plan. Next, complete the checkout process to buy that plan and launch the site.
You are looking for an in-depth guide on how to build all kinds of websites with GoDaddy. We've got you covered–check out our comprehensive walk-through on how to build a website with GoDaddy.
Best GoDaddy Alternatives for Dropshipping
GoDaddy may not be the best choice for your online shop. There are other options available depending on your business's needs and type. GoDaddy can be great for online bookings. However, dropshippers who wish to use Shopify may find a better platform such as Shopify.
These are the top GoDaddy alternatives.
Squarespace: Design-forward businesses will find Squarespace to be a great choice. Squarespace's award-winning templates allow you to create a modern online shop. It also has built-in marketing tools that will help you grow your company.
Weebly: Businesses that are looking for the most affordable way to sell products online will find Weebly to be a good option with plans starting at $6 per month.
Wix: Like GoDaddy's ease of use, but want more customization capabilities? Wix offers both the best and worst of both worlds. It's more costly than GoDaddy but offers more advanced dropshipping features. This makes it an attractive option for people who need a content management platform (CMS) that they can use to grow their business.
Shopify: If you're selling online, including dropshipping products, then Shopify is likely the better choice for you. Shopify integrates with the most popular dropshipping platforms and has a wide range of features that are specifically tailored for online sellers. These features are more expensive at $29 per month.
For more information on these products, including in-depth, side-by-side comparisons and analysis, check out our complete review of the best website builders.
Frequently Asked Questions (FAQs).
Shopify can you use GoDaddy with Shopify?
Technically, yes. But it wouldn't make sense. Shopify and GoDaddy both offer dropshipping solutions to business owners who want to open an online shop. There wouldn't be any gained functionality by building your website on GoDaddy and hosting your store on Shopify since you can build your store and host your site on either platform. Learn more about Shopify and how to use it.
Which is better, Squarespace or GoDaddy?
This question depends on your use of each platform. GoDaddy is a better choice for those who need built-in booking tools, such as salons and fitness centers with group classes. However, if you don't need these features and are most concerned with top-notch design and built-in tools to help you market and grow your business, choose Squarespace. Get the complete breakdown of Squarespace vs GoDaddy.
Are Weebly and GoDaddy better for ecommerce?
This question will depend on your priorities and personal preferences. Weebly is best for selling products online and GoDaddy for selling services online. Both sites are easy to use and very affordable. Both are not ideal for dropshipping sellers. If you're in this boat, then opt instead for Shopify, as it has the most dropshipping integrations available for a site builder.
Bottom line
GoDaddy makes it easy to create an online store. It takes only a few hours. GoDaddy's all-inclusive pricing is competitive, if not more affordable than other website builders. It is also free of transaction fees making it a great place to start selling products and services online. Start building your online store for free with GoDaddy now.