Reading Time:
4
minutes
Are you looking to sell consumer electronics online? With the ever-growing demand for tech gadgets, it's no surprise that more and more entrepreneurs are turning towards eCommerce platforms to start their own retail business.
And when it comes to selling online, Shopify is one of the most popular and user-friendly options out there! In this blog post, we'll take a closer look at how you can use Shopify to sell consumer electronics, as well as go over some pros and cons of using this platform. So if you're ready to dive into the world of online sales and start your successful venture today – keep reading!
What are Consumer Electronics?
Consumer electronics refer to the electronic devices that are intended for everyday use by individuals. These are gadgets or appliances that people use regularly in their homes, offices, or on-the-go. Examples of consumer electronics include smartphones, laptops, tablets, gaming consoles, headphones and speakers.

One of the key features of consumer electronics is their ability to connect users with others over long distances through communication tools like video conferencing applications and social media platforms. They can also be used for entertainment purposes such as music streaming, watching movies or playing video games.

In recent years there has been a significant increase in demand for consumer electronics due to technological advancements and digital transformation across various sectors worldwide. As a result more business owners have turned towards selling these products online through eCommerce platforms like Shopify.

However it's important to note that while consumer electronics may seem easy to sell online given their popularity among consumers – it's not always straightforward. To succeed you need careful planning and strategies tailored specifically towards your target audience and market niche.
How to Use Shopify to Sell Consumer Electronics
Shopify is a popular e-commerce platform that can be used to sell a wide variety of products, including consumer electronics. If you're looking to start an online store selling electronics like smartphones, laptops or smartwatches, Shopify makes it easy and straightforward.

To get started with using Shopify to sell your consumer electronics, it's important to first create an account and choose a plan that suits your needs. Once you've done this, you'll need to set up your store by adding product listings and customizing the design of your website.

One great feature of Shopify is its powerful inventory management system which allows you to track and manage all aspects of your products from stock levels to shipping information. You can also use Shopify's built-in payment processing functionality or integrate with third-party providers for added flexibility.

Another way in which Shopify simplifies the process of selling consumer electronics is through its vast library of apps. There are many apps available on the platform that can help with everything from marketing automation to social media integration.

If you're looking for a reliable and user-friendly platform for selling consumer electronics online, then look no further than Shopify!
The Pros and Cons of Using Shopify to Sell Consumer Electronics
Shopify is a popular e-commerce platform that enables merchants to market their products online. Selling consumer electronics on Shopify can be both advantageous and disadvantageous.

One of the advantages of using Shopify is its user-friendly interface, which makes it easy for sellers to create an online store without coding knowledge. Additionally, Shopify offers various templates and themes that enable sellers to customize their stores with ease.

Another benefit of using Shopify is its mobile responsiveness. With more customers shopping from their smartphones or tablets than ever before, having a mobile-responsive site is essential for any business looking to succeed in the e-commerce industry.

However, there are also some drawbacks to using Shopify. For instance, while it's relatively easy for beginners to set up shop on this platform, complex customization options may require advanced coding skills or additional expenses for hiring developers.

Moreover, while the basic plan comes with many features such as unlimited product listings and 24/7 support services, some advanced features like abandoned cart recovery require higher subscription fees.

Selling consumer electronics on Shopify has both pros and cons. While its user-friendliness and mobile responsiveness make it an attractive option for aspiring entrepreneurs looking to enter the e-commerce space quickly; complex customizations options might pose challenges for experienced web developers who need optimized sales strategies tailored specifically towards consumer electronics resale businesses.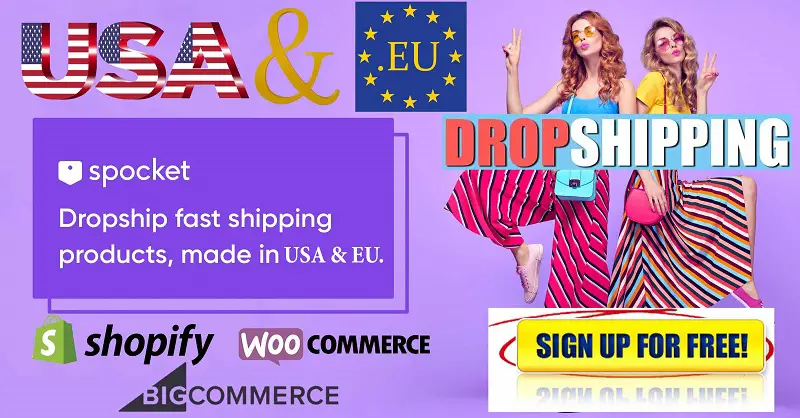 How to Choose the Right Shopify Plan for You
Choosing the right Shopify plan for your consumer electronics store is an important decision that can impact the success of your business. There are several factors to consider when making this decision, including your budget, the size of your inventory and sales volume.

Firstly, it's essential to determine how many products you intend to sell in your online store. If you're a small business with limited product offerings, then the Basic Shopify plan may be sufficient for your needs. However, if you have a large catalog or anticipate high volumes of traffic and sales, then you'll want to explore higher-tier plans like Advanced or Plus.

Another important factor is payment processing fees. Depending on which Shopify plan you choose, transaction fees will vary from 2% down to 0.5%. It's crucial to select a plan where transaction fees won't eat away at too much profit margins.

Carefully examine additional features each Shopify package offers such as abandoned cart recovery tools and advanced report generating capabilities. Opting for more expensive packages provides greater access for these types of features while saving money could limit what these packages include.

In conclusion choosing the right Shopify Plan ensures long-term profitability by providing sufficient tools without overpaying for unnecessary ones.
Conclusion
Shopify is an excellent platform for selling consumer electronics. It provides a user-friendly and efficient way to set up your online store quickly. With its powerful features and flexibility, you can customize your storefront to suit the unique needs of your business.

However, it's essential to choose the right plan that fits your budget and requirements. You need to consider factors like transaction fees, shipping rates, and other additional costs before selecting a plan.

By leveraging the power of Shopify's e-commerce platform and following our tips on how to use it effectively for selling consumer electronics, you can take advantage of the growing demand for these products in today's market.

With these tools at your disposal, you'll be able to create a successful online business that generates sales and profits consistently over time. So why wait? Start using Shopify today!