Reading Time:
8
minutes
Dropshipping can be a great way to start an online business and not have to worry about inventory management. HyperSKU is one of many portals that offer dropshipping.
While dropshipping can take longer to ship and fulfill orders than other options,HyperSKUExpress delivery is available within seven days of your order. This is an alternative to AliExpress, which can take a long time and delay the whole process. Its powerful system is able to handle all your dropshipping needs.
What's HyperSKU all for?
HyperSKU handles everything, from the product sourcing, packing and fulfillment, through to tracking the shipment. This portal allows you to spend less and make more. These portals are available on the market for some time now, and offer amazing features.
Let's dive into Hypersku review.
HyperSKU is an entirely new approach to dropshipping. Many people sell products through dropshipping on Shopify and Woocommerce. There are also brand owners who do the same. eCommerce veterans have seen every difficulty in the industry and this solution was created.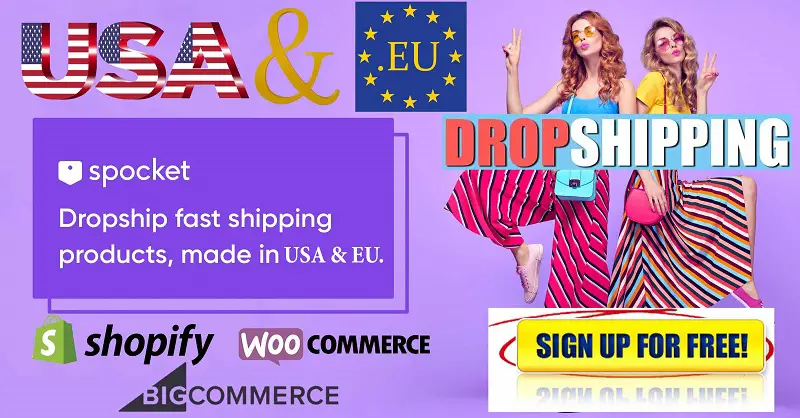 To provide the best service to their customers, they combine extensive resources with cutting-edge technology. Anybody who works in this industry knows how costly late deliveries and customers who get out of control can cause. HyperSKU offers express delivery that takes place within 7 days from China to the United States.
Dropshipping is a time-consuming and inefficient method that can be costly. Instead of contacting China suppliers and handling everything yourself, you can sign up for this tool and let them handle everything. Users only need to select the products that they wish to purchase and that's all. All of it will be handled by itself.
The dashboard includes all the information and users only need to click one button. It's a fast portal and takes only a few seconds. This makes it very simple to manage the whole thing. See how it works below.
Recommendation:You can hunt the most profitable products, but if your website is poorly designed, slow loading pages, non responsive, or mobile-friendly, you could lose customers. What can you do to solve this problem? We have reviewed the top Shopify theme which has been used by many leading stores and is sure to help you. This covers design, marketing, SEO and responsiveness. Check out our website for more information.
HyperSKU Review: What Does It Do?
It doesn't have one type of work; every option offers a different kind.
Dashboard
The dashboard lists only the order summary, but it also includes all orders. A user can view the details of each order, including whether they are in processing, shipping or ready for shipment. It also displays any notifications that drop shippers may need regarding a product.
Below is a graph that shows the order history as well as the top-selling products from all orders. For payments, users can top up orders or pay via Paypal, Payoneer, Credit cards or Payoneer.
Orders
The order listings display a complete list of all orders placed in the last few days so that users can replace an order. Because they store all orders in one note, it is easy to see the details of every order. It shows all the data, such as:
Shipping cost
Logistics, i.e. The profit on the same.
The status of the order is. It is either delivered, in process, or returned.
This data is extremely useful as it allows you to keep track of everything. Here you can find all orders, pending payments and processing orders.
You can also sync your orders into the database to keep them there longer. You can also check the Import files by entering your SKU number. This will allow you to see the amount imported, price per unit, and shipping address. to have in-depth details of the orders.
Sourcing
Sometimes, users are unable to find the product they want despite HyperSKU's huge database. It doesn't matter if it is sourced from another country. HyperSKU can source it from AliExpress drop shippers and deliver it in a shorter amount of time.
Simply enter the URL in this box. You can only add up to 3 URLs at once. The portal will then track the progress of the sourcing. This is it! You don't need to do anything or go out looking for those products. Find out how to do this below.
Products
This will give you four options to find A-Z items of everything. Below is a list of all the features it provides.
Browse Products
Dropshippers can search for products that they want to sell using this option. You can find products from many categories here. The database contains almost all products from China. Add them to the import list, and you can order the required number of pieces. These are the exact categories it facilitates:
Private Products
HyperSKU users have the ability to view their private products under the dashboard. Filter prices starting at 10 dollars up to 50 dollars. Filter them by shipping time. From less than 7 days to more then 14 days.
Sometimes a person doesn't want to wait to receive their order but they don't know the shipping time. They can filter the shipping costs before deciding whether to import the item. Dropshippers and brand owners that want to make their products different and unique will find this a great advantage.
Import List
You can see all products that you have saved from the search product area. Also, find out what else needs to be saved. To save the product, connect it to the Shopify/Woocommerce store. The products can then be ordered for final shipment. You can connect multiple stores in this way and add products to them according to the niche.
My Products
Connect the stores to find the products. You can then see which areas need to be ordered more and what products are currently selling. You can then keep track of all data and statistics for the entire product listing.
Logistics
Calculate fees
The logistics calculator includes the Fees calculator. This calculates everything, including the product cost and shipping cost. It allows the user to determine the final price before shipping it elsewhere. Instead of manually calculating and managing all details, you can simply enter the data here and review them.
Tracking:
It is important to track the progress of shipping. Dropshippers don't import it to their warehouse. Instead, they ship it to other locations. They aren't supposed to manage inventory. They can therefore check the status of the shipment, how it is progressing, and how long it will take. Enter the shipment number here to view every detail.
Application
Anyone can add any HyperSKU app to their database. There is no limitation to any such kind of thing and one can add both the affiliates and warehouse application in the same as they want to manage everything from a single place.
HyperSKU Features: Review
Source directly from top Chinese manufacturers
Drop shipping is a common practice. Nearly all of the products are made in China. They have everything you need, so it is easy to find the product. It's easy to order and get products.
No portal charges
This tool is different from other portals that charge large subscription fees. The portal fees are not charged at all. Instead, they charge a small percentage of the order value. If someone uses the portal for orders, they only need to pay.
Shipping to anywhere in the world within 7 days
Instead of waiting 10 to 14 days to receive your consignment, you can wait for it for as little as 7 days. HyperSKU knows the urgency of delivering every product. Therefore, they do their best to expedite shipping and get them to the destination as quickly as possible. The COVID-19 may mean that orders can be delayed due to safety concerns and a shortage of shipping staff.
Focus only on selling the product
Over half of people get tired of copy-pasting everything related to orders. They want something new. HyperSKU, an AliExpress Alternative, automates everything and delivers the best results. Dropshippers can increase their profits by up to 20% in a single transaction!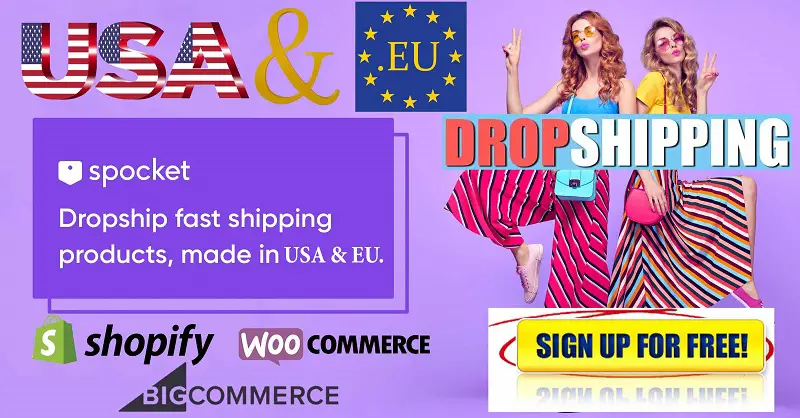 You can do it with no effort
Sometimes such portals can be complex and difficult to understand for those who use online methods. HyperSKU allows users to perform all tasks with one click, rather than spending a lot of time on these portals. If someone needs to search for a cell phone or piece of jewelry, they can simply click on "Import to List" and it will do the rest. Dropshippers can click on Save to finalize the order. It's quick and easy to do the job in a short time.
Increase Customer Satisfaction
Ensure client satisfaction by delivering the goods as quickly as possible. Dropshippers act as intermediaries between bulk buyers and suppliers. Instead of making them unhappy with long shipping times and difficult to calculate profit margins, offer them the best delivery speeds and the lowest prices on all products. They will be happier for longer and prefer dropshippers over the regular ones.
Higher Quality Products
What happens if bulk buyers get a low quality product? Who will they contact? In such cases, they will always seek out dropshippers as they are their suppliers. HyperSKU allows you to offer these buyers high-quality products at affordable prices. They ensure that each product is of high quality and does not have any defects.
A Platform All-In-One
These portals are rare and unique. AliExpress can't do everything, but it does manage logistics, express shipping and affordable pricing. These are the ideal AliExpress alternative. They also increase the profit margins by 20%. It covers everything, including product sourcing, shipping and profit & fees calculation. The data can even be displayed in intuitive graphs to show the top-selling products.
Friendly Interface
It is extremely easy to use and requires no additional knowledge. It is much easier than other similar tools and users do not need to do any extra. You don't have to worry about shipping or anything, as they handle such tasks on their own.
Step-wise & Detailed Process
They deliver items within 7 days, but that doesn't necessarily mean they are poor quality. Before shipping the items to their destination, they inspect everything and follow a step-by-step process. These are the steps they take before sending the final product to customers.
Affiliate Program
Referring HyperSKU Dropshipping Portal to another person earns them a referral commission. Only portal users can refer it to others and earn this commission. This is only available after the other person has joined the platform. This is a great way for you to make extra money.
Warehousing
Many people work in a niche, and only one type of product at a time. This option is great for those who are specialized in a particular niche. They can stock up on HyperSKU warehouses to scale their businesses and keep it fresh. Instead of ordering it once in awhile, order it in bulk. Then stock up on their inventory to make it even easier to ship the items after each sale.
Blogs and case studies
If someone doesn't know how to do something, they can always look for case studies or blogs to help them. These case studies are based on real-life situations and provide all the information that is needed.
HyperSKU Support
If users have any problems placing orders, finding products or with any other aspect of the site, they can always seek support. They can reach the support team via the chat box on the right below to address any queries.
HyperSKU Pricing Packages
Dropshippers are actually allowed to use the portal at no cost! Although it might seem that the portal doesn't charge any fees at all, in fact, every order is subject to a commission. It's almost as if users don't have to pay any fees even if they aren't using the portal. They only need to pay when they use it. We also looked at other competitors and found that they charge a lower commission. You can read the HyperSKU review for details on pricing.
Register here for a free account and you will only have to pay once you've used the product and sold it. Amazingly, they charge only a 2% handling fee. This is the lowest and most affordable shipping cost. The 2% handling fee has been waived, so the portal's services are now free!
They are efficient and very affordable. Below are details about what they offer in addition to the service fee.
Is HyperSKU more effective than AliExpress Platform?
It is definitely more advanced than AliExpress. While the platform doesn't yet support other items, HyperSKU tends do so very easily. It's a fantastic portal, and features like tracking and calculator are just the cherry on top. It is also very affordable for dropshippers and brand owners.
The express shipping option is a great benefit. It's not that sellers must spend too much, but they can choose according to their budget which method suits them best. It seems impossible to find something so affordable after so much backend work. They make it seem like a cup o' tea.
However, users can always switch to better products if they are unable to find the product they want from another supplier. HyperSKU makes it easy for dropshippers to search the product quickly and easily. The seamless integration feature makes it easy to find the right features and users don't have to switch platforms every time. This portal is a great tool for dropshippers looking to grow their business and eliminate all manual tasks. It is highly recommended and we recommend that you use it. We hope you enjoy this HyperSKU Review.