Reading Time:
11
minutes
Do you aspire to run an excellent restaurant?
Then you're going to require assistance.
After all, there are many different tasks that you'll need to master in your restaurant business, from order management to inventory control.
Many POS (Point of Sale) tools available on the internet today can help with back-end business management, but few are created specifically for restaurant owners.
One of the few software programs that can provide you with everything you need to operate a restaurant successfully is Lavu POS. Additionally, Lavu is quickly emerging as one of the most significant players in the mobile POS industry thanks to partnerships with PayPal and Square.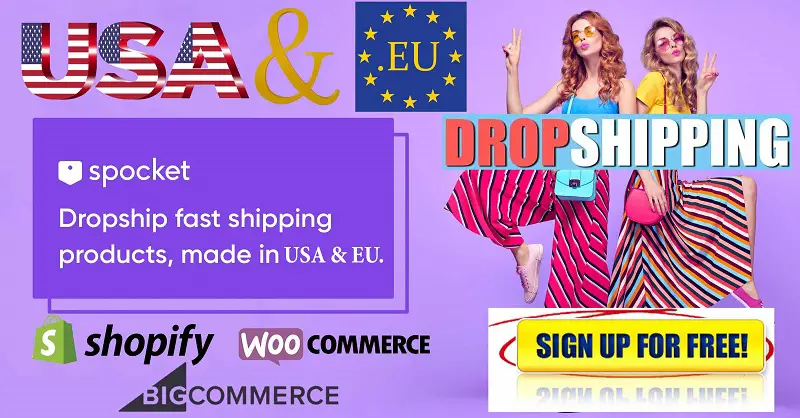 What is Lavu POS?
Lavu POS is a point-of-sale system for restaurants that aids proprietors in handling everything from payment processing to restaurant equipment.
One of the first POS systems to ever show up in the iOS app store was the Lavu POS. Lavu also claims that it can shorten wait times, modernize your restaurant, reduce errors, and do much more with its more than 300 features.
Lavu offers the software you need to manage restaurant transactions in any setting, thanks to cloud hosting. Lavu can offer special software solutions for the various restaurants or food businesses you want to operate. A subscription can be bought for a single bar or restaurant and multiple establishments and franchises.
If you want to operate a bar, an ice cream shop, a coffee shop, a food truck, a winery, a pizza restaurant, a brewery, and more, there are also unique POS options available:
It is simpler for business owners from all environments to get the functionality they require for their POS because Lavu's definition of "restaurant" is so broad.
Whichever "version" of the POS you select, you'll have access to:
Management of open orders, open tables, and payment status
Features that allow for customer customization
Options for scheduling shifts and clocking in and out
Back-end communication with the team
Tracking inventory to cut down on food waste
Client information management
Optional POS hardware for restaurants
Processing payments from your favorite businesses
24/7 customer service
Accessible API for customization
Pre-approved bar bills
Customizing the menu and layout
Tracking of food and labor costs
Cards as gifts and loyalty schemes
Online ordering for delivery
Stockroom and commissary
Transfer of items
Review of Lavu POS: Pricing
The cost is one of the first things you'll need to consider when deciding if Lavu POS is the correct choice for you. The greatest POS system is always one that you can realistically afford, after all.
Lavu has some convoluted pricing. On the Lavu website, it isn't easy to find out much about the pricing possibilities. You must first download the Lavu POS app to your iPhone or iPad to begin going (not available for Android). You can utilize the 14-day free trial to determine the right plan for you.
Lavu's entry-level price bundle is $69 per month for annual payments or $79 per month for monthly payments. This includes:
A solitary place for your eatery
300+ features available
No cost updates
24/7 client support
Workforce management capabilities
Upgrading and adding more POS terminals to your package will cost an additional $69 per terminal. On the other side, you can contact the Lavu team if you need a multi-terminal or franchise plan package.
Lavu guarantees to offer a personalized price depending on your multi-location company's features. Unfortunately, without getting in touch, you cannot predict the pricing.
Hardware
It's important to consider your hardware requirements when estimating the cost of a solution like the Lavu POS.
The Lavu POS system's ability to integrate with many peripherals is one of its major advantages. Although Lavu can be used on any iOS device, an iPad will likely provide the best user experience. Additionally, the Lavu Local Server gives you the choice of safeguarding your hardware experience. If you ever lose your wireless connection in the middle of a service, you are kept safe thanks to the LLS, an internal server backup. Running on an Apple Mac Mini, the LLS comes pre-configured and includes remote installation.
Regarding your Lavu POS experience equipment, Lavu also offers a ton of other gear.
Visit the Shop.Lavu.com website to find various hardware items you may buy to improve your dining experience. The cheapest option comes with a card reader and an iPad stand for $399.99. The Quick Service Bundle, which costs $1,220.99 and includes a cash drawer, stand, receipt printer, and card reader, is an upgrade option if you want to go beyond that. The Quick Service option includes everything in the Full-Service Bundle, costs $1,499.99, and a printer.
A wonderful touch is that the Lavu staff will provide a free installation for any hardware you purchase from them. Furthermore, you don't have to buy hardware as a bundle. Additionally, you may purchase specific items like iPad supports, mounts, receipt printers, and more. Lavu can construct a digital menu board for you that can be branded with your company branding if you're developing a great restaurant business. With the help of these menu boards, you can share pricing, special offers, and nutritional information with your clients.
The Kiosk is most likely the item from Lavu used most.
With the help of the Lavu Kiosk, you can convert an iPad running your Lavu POS into a self-service kiosk where customers can browse your menu, add modifiers, and make purchases without help. Orders placed through the Lavu kiosk are sent straight to your kitchen printer or display system.
Ease of Use
It can be difficult to estimate the cost of your Lavu POS investment.
But based on what we've seen thus far, the solution is inexpensive compared to what you might anticipate from devices like the Square Restaurants POS, for example.
Next, you'll need to think about how simple it is to use the Lavu POS if you find it fits your budget.
Fortunately, Lavu should be a very user-friendly solution, regardless of your experience with POS systems or how long you've been a fan of mobile point-of-sale software. This product has a very user-friendly interface that is sleek and beautiful. You can see the entire shiny appeal of a well-made iOS store app on the front end.
The main focus of Lavu is to provide you with quick technology so you can handle your orders and keep them coming. The method can take orders at a standing terminal, on your phone, or at the side of a table.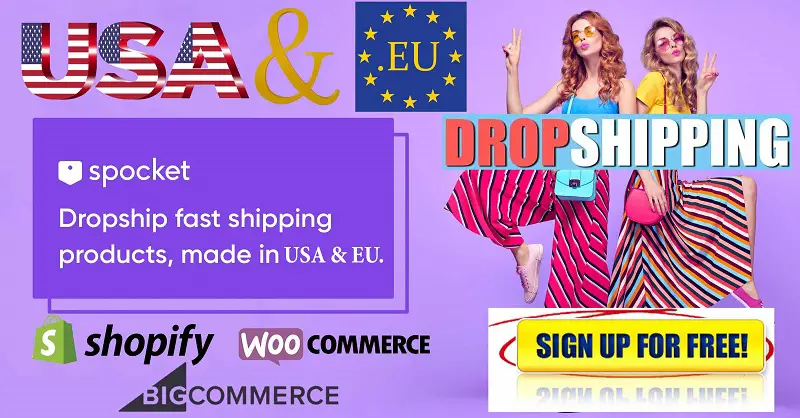 Any web browser can access the back-end window, which is quite simple. The window is filled with plenty of detailed information and consistent menus. The guided setup procedure ensures you have everything you need to start immediately as soon as you log into the back office.
Even your binding modifiers, like the portion size of a meal, and the optional modifiers you would wish to use to direct the audience, like "add spice," will be handled by Lavu. You'll feel more at ease using the back end as you become more accustomed to it, whether for tracking payments or creating real-time reports and overviews.
Taking Payments
So how does using the Lavu POS software for accepting payments feel?
Things have been straightforward since Lavu launched its Lavu Pay solution in 2018.
The business uses Lavu Pay as its internal payment processing platform. You can use the service to take a dip, swipe, and contactless payments from all major card issuers. However, there isn't a clear indication of how much you'll have to spend on card processing costs. Customers are instructed to email Lavu their most recent three credit card processing statements, and Lavu will calculate their savings.
This type of information about transaction fees is quite hazy. It can be promising if you believe you have been overpaying for your transactions.
Lavu Pay also offers the benefit of complete protection with features like PCI compliance. This indicates that you may relax knowing that every aspect of your transactions is secure.
You are not obligated to use Lavu's payment system if you don't want to. You can also look into further opportunities. Lavu, for instance, has a direct PayPal integration.
Your Lavu POS can be quickly and easily configured to accept PayPal payments, and Lavu also enables you to keep utilizing your PayPal point of sale equipment and card readers.
If you're worried about connecting Lavu to PayPal, you may see a video on how to do so here.
Ordering
When utilizing a restaurant POS, you must also feel comfortable managing orders, just as you must be able to process payments promptly and securely. Thankfully, Lavu's tableside ordering streamlines the procedure.
Bring your iPad to the table so customers can place whatever order they like. Quick choose capabilities help to expedite the ordering process by keeping your most popular goods at the top of the screen. Additionally, there are assistance features like "Hold and fire" that let you choose particular timeframes for processing various requests.
For instance, you might offer someone in your restaurant a little more time before processing their order if they want to have a drink first.
You can also select the layout that best fits your environment on the ordering screen. For fast-food restaurants, you might select quick-serve, and for bars, tabs.
Orders can be combined while still subject to individual checks, and you can always check on the status of an order. There is even a "happy hour" function for bars where you may program discounts to take effect immediately at a specific time.
The Lavu To Go capability is one standout feature you won't find in other restaurant POS systems. To track and manage online orders for delivery, use this software application in conjunction with your POS. This solution is great for pizza businesses because it makes it simpler to increase sales. Customers can use the Lavu To Go option on your website to place orders, pay using the payment processor of your choice, and have their requests sent directly to your kitchen.
If your business sells pizza, Lavu also provides a unique plugin that allows your customers to create their pie. Additionally, you may create packages that let your audience benefit from deals on things like a pizza and beverage combo, for example.
As previously noted, these wonderful ordering options can be integrated with a Lavu custom-branded digital signage solution. Thanks to this, your customers will find it simpler to see exactly what you have available for purchase at any given time.
Management Tools
Lavu's POS includes a comprehensive and user-friendly restaurant administration system, fantastic ordering capabilities, and all you need to access amazing transactions. After all, maintaining a restaurant's seamless, successful, and economical operation requires a lot of labour on the back end.
For instance, you can alter elements of the Lavu back-end to simplify your life, just as you can alter the design and menu on your Lavu front-end. For you, Lavu can keep track of your stock counts in real time, giving you a precise picture of how much inventory you still have. If you onboard your vendors, you may either manually enter buy orders into your POS when supplies are running low or have it automatically place those orders.
Lavu is available to produce precise information on all of your orders and financial circumstances. It's also excellent for monitoring your warehouse.
Many other managerial instruments are
Floor plan management: With Lavu, you can alter how your point-of-sale system's floor plan appears to correspond to the layout of your restaurant. It is now simpler to keep tabs on things like open orders, open tables, payment status, and the order status at each table.
Management of the workforce: Keeping track of your personnel is critical. You may set up Lavu to enable your team members to clock in and out of shifts using their ID numbers. You may also make timetables in your POS, assign particular tasks, and establish special pay rates. You may set up special permissions, permit shift swapping, and divide tips between workers using your Lavu system at the end of each shift.
Kitchen display systems allow for real-time communication between staff members in the front of your restaurant and the kitchen. The KDS services include real-time ordering, an order time, and a customizable interface and display settings. Additionally, reports on order status and item changes are available.
Customer relationship management: Lavu POS is one of the few point-of-sale programs with a built-in CRM program. This entails that thing like order history, contact information, and payment information can all be tracked automatically.
Additionally, you have the choice to employ programs like Lavu Loyalty to enable your consumers to accumulate redeemable points for their purchases.
In addition to all those management capabilities, Lavu POS also makes it simple to create reports showing how well your sales are progressing. You can even track your data and examine a range of metrics related to the performance of your business using a free iPhone app called Lavu Pilot. Daily and hourly sales, labour costs, and your best-selling products are just a few of the statistics you can monitor.
Integrations and Add-Ons
As demonstrated above with Lavu Pilot, Lavu provides several excellent add-ons and extra features that let you access more capabilities for your company. When something goes wrong with your POS internet connection, the Lavu Local Server acts as a backup. At the same time, the Lavu Pilot app allows you to monitor the functionality of your business.
Users can also investigate resources such as the Lavu KDS 2.0. This kitchen display system aims to eliminate the waste associated with printed kitchen tickets by integrating interactive displays. The displays provide information on closed order tracking, order prep instructions, and more. They are connected to wireless monitors. The structure can even be used to distinguish between paid and unpaid orders.
Customers can browse your online menu and then come to your physical location to pick up an order with Lavu ToGo, an online add-on. You may extend the functionality of the experience by adding the ability to place orders and assign drivers to a task with Lavu Routing and Delivery. The option to track client information and designate deliveries as complete is available with Routing and Delivery.
Other "add-ons" that Lavu offers include the following:
The internal accounting program Lavu Accounting connects with Xero and QuickBooks.
Lavu Gift is a gift card service you can use with or without integrating a credit card. This feature has a monthly cost of $25 or $40 if you purchase it through the Lavu loyalty program.
Lavu Loyalty is a smartphone app for customer loyalty that enables regular users to accumulate incentives over time.
Lavu digital menu boards: Personalized signage enables you to design a visually appealing menu that clients can use to place orders.
Customers can create virtual pizzas with the Lavu pizza creation app, or you can create pizzas on your device for delivery.
Lavu Kiosk: A hardware and add-on solution that enables you to install self-service kiosks on your site. You'll need a PayPal gateway and a PayPal Here card reader for processing payments to use this service.
The Lavu POS also interacts with various third-party services, including online ordering platforms like Chowly and business management solutions like Avero. Additionally, you may connect to inventory management systems like Marketman, beer control systems like TapHunter, and Epson KDS for kitchen display systems.
Customer Service
There is a strong probability that you will occasionally require assistance with your POS system, even if it is the best in the world. When you decide to grow your business, you could, for instance, need help setting up your new terminal, or you might want someone to walk you through the additional integrations that Lavu offers. Thankfully, Lavu POS offers a selection of customer care choices.
Both the monthly and annual packages from Lavu include customer service. Even though there are a few conflicting customer service testimonials, you can at least try several ways to contact Lavu, like:
24-hour phone support
24/7 email assistance
Live chat (available anywhere on the site)
The knowledge base contains articles, frequently asked questions, blogs on new features, and numerous troubleshooting techniques. You can also ask for assistance by submitting a request.
YouTube: Lavu has a very impressive YouTube channel where you can view some company films and listen to professionals like Gordon Ramsey.
Lavu-certified experts are on hand to address any inquiries you may have and lead you through a deployment strategy. Lavu also offers a variety of social media platforms to check out where you might be able to get further help getting started on the channel. Additionally, you can ask for direct onboarding support when having your Lavu gear installed.
Conclusion
There are several methods for small to mid-sized eateries to profit from the numerous features Lavu offers. This innovative approach will not only help you manage your business in a bar or restaurant setting, but it may even increase your success.
The Lavu POS helps with everything from personnel administration to customer interactions and inventory assistance, unlike other mobile point-of-sale systems that are little more than cash managers. Lavu's open API also enables you to build precisely what your business requires without settling for a pre-made environment.
Lavu can assist you in getting started, whether you're looking to upgrade your restaurant with additional iPad capabilities or you need assistance making the most of a multi-franchise setting. It's currently the complete restaurant point-of-sale system, yet it's still in its infancy.
It's also important to note that Lavu's price is quite reasonable, considering how many features you get. Lavu will enable you to create an environment that perfectly suits your demands, even though you may need to budget for some additional costs along the line, such as Loyalty app fees or the price of your hardware. Unfortunately, the pricing structure is first so muddled.
Remember, before making any commitments; you can always try the service out during the 14-day free trial. If you're still unsure, we'd highly advise selecting that choice.
Are There Any Lavu Alternatives?
There are a few different possibilities if you decide that you still require a restaurant POS system but are dissatisfied with what you see on the Lavu app. For illustration:
TouchBistro: TouchBistro is a much more robust version of Lavu POS that provides various features for larger businesses. Due to its adaptability and suitability for various restaurant settings, this solution is employed in more than 100 countries and is very well-liked. The hardware and software costs for Lavu are all included in the starting price of about $105, which also covers any necessary devices.
The restaurant-specific version of the Square Point of Sale system is called Square for Restaurants. There are fewer features included in this service than you could find in some other mobile POS systems for restaurants. However, Square offers considerably lower pricing than you would elsewhere. People who own relatively small enterprises in the food service industry may benefit from the Square for Restaurants offering.