Reading Time:
7
minutes
Our dropship program is for you, whether you're an accessory shop owner, manager, or someone looking to sell genuine leather bags online. Dropshipping is now easier than ever.
Follow the three steps below to get started.
Drop a mail at tad@highonleather.com and register with us in our database by mentioning which website / marketplace (ebay, amazon, etsy etc.) You would like to sell our products.
All our products can be uploaded to your website.
When your customers order products from you, they can place an order with us. We will not include your company details in the shipment if you mention your name or dropshipper on our website.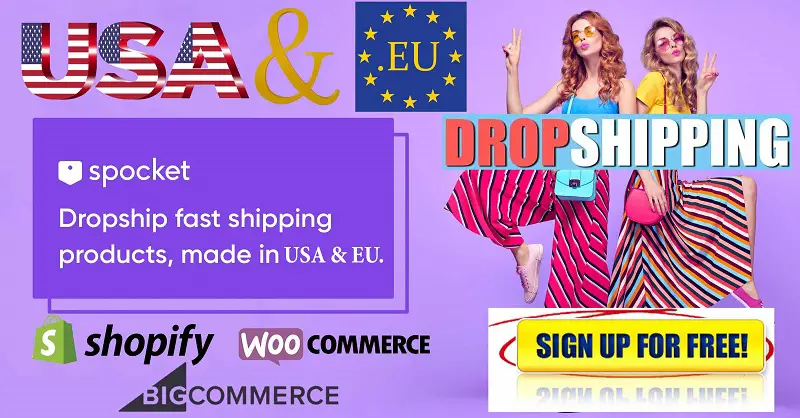 Keep these things in mind
Your website should clearly indicate the product size and your customers must order the products after confirming the dimensions.
You are welcome to use our images and other features, but please be sure to include the product name and description separately. We will remove you from the dropshipping list if you use exact descriptions as on our website. Please include the disclaimer in your terms and conditions or below your products. Disclaimer: "Genuine Goat Leather, by its nature, has some scars (due t markings/cuts of goat skin), which reconfirms its purity and gives it a vintage look. Each bag is unique because each bag comes in a different colour. Every bag is handmade for you, so each bag might have a slightly different leather smell. This leather smell is preferred by some customers, while others don't like it. It will fade in 3-4 weeks with regular use. "
Advice from Seller: Different keywords and product names will increase sales and open up new markets. __S.20__
If products are listed as out of stock, they are for wholesale orders only. Do not upload them to your website. You will receive a notification mailer once they are in stock.
Dropshipping Italian Leather Handbags or Italian Leather Clutches will not be possible because these products aren't made-to-order and stock changes frequently.
Some products can only be shipped to the US and Canada. Before you upload the bag, please make sure it is in good condition.
We need to know the correct shipping address and customer number.
You can upload your files directly by paying shipping costs. Due to Russia's strict custom rules, please do not place orders.
We ship the products via DHL/Fedex/Aramex/UPS. The product usually arrives within 5 to 7 working days. We do shipping worldwide.
Check with your country's import laws. If applicable, we are not responsible for any custom duties or taxes that may be imposed on the buyer. (Usually, there are no custom fees on a single product.
Genuine leather is subject to natural scarring, which can be found on animal skin and which confirm that it is genuine leather.
Each bag is unique and may have a different colour tone than the images.
Some customers love the distinctive leather scent of our brand new bags. It will usually disappear after 3-4 weeks.
We do not accept returns on orders, unless the product is damaged. After you send us your mail, we can take into consideration special circumstances and work with each of you individually.
Dropshipping Service
Dropshipping is a professional service that can be used by independent e-retailers who specialize in luxury leathergoods.
Over 160 products are available in three different categories.
You will find bags and accessories in a variety of colours.
To improve your platform and increase sales.
THE BENEFITS
To list our stock on your website, you don't have to invest in them. It won't cost you a lot to get started. You don't need a warehouse to manage stock levels or track inventory.
We will not be visible to your customers, but we will do most of the work for them, including delivering orders, organising returns, and handling repairs. This allows you to concentrate on your website and marketing strategy.
INTERNATIONAL DELIVERY
Dropshipping is an international service that we offer to ensure every e-commerce company has the chance to profit.
UK DELIVERY
All orders above PS100 must be placed by 2:30 pm to receive next-day delivery. (Monday-Friday) * Orders below PS100 will be charged at PS3.45. They are also shipped by our courier DPD. (Monday-Friday).
US DELIVERY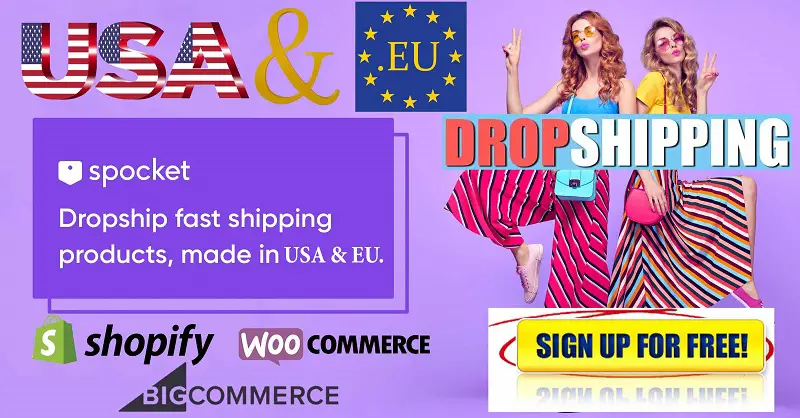 All orders above $150 qualify for free expedited delivery when shipped with UPS. Monday-Friday
Orders below $150 may be shipped by FedEx for $12.95 1-3 day service or Royal Mail for 5-15 day service for $5.95 (Monday through Friday)
All sales taxes, duties, and importation taxes are included in the product price. These fees are due to the shipper. There are no additional fees for customers.
We offer competitive shipping rates worldwide. Simply add a product to your shopping basket and select the destination country.
ARE WE A GOOD MATCH
Our products can be sold on a variety of platforms, including online. William, founder of the company, would love to hear from anyone who thinks our businesses might be compatible.
STEP ONEGet the ball rolling by introducing yourself and your company Charlotte, our Dropshipping Manager. Charlotte is known for her friendly Yorkshire charm and will make sure that all your needs are met. If you are located nearby, she may invite you to a cup of coffee.
Wholesale:
Discounts up to 45% can be offered based on wholesale pricing. The order quantity will determine the percentage of discount. If you are interested in placing a wholesale order, please contact us.
Dropshipping
Dropshipping is an option that we are pleased to offer. Dropshipping is for accessory stores, handbag websites, and anyone who wants to sell genuine leather bags online.
Start by following these steps.
Jack Wang, Dropshipping Manager at Jack Wang, would like to meet you and your company. Send the information to rockcowleatherstudio@gmail.com and tell us which website / marketplace (ebay, amazon, etsy etc.) We would love to have your products sold on.
All our products can be uploaded to your website. Please do not share the exact product description and title with us.
When your customers order products from you, they can place orders with us. When placing an order, you will need to mention your name as well as the dropshipper in the note section. We will ensure that we don't include any company/branding information.
The benefits of
1. All information about our products, including dimensions and high-pixel photos, can be provided by us.
2. To list our stock on your website, you don't have to invest. It won't cost you anything to get your website up and running. You don't need a warehouse to manage stock levels or track inventory.
2. We offer worldwide shipping. We can usually ship your order within 1-3 days of payment being received. It usually takes 3-5 days for international countries to receive fast shipping. Once your order has been shipped, we will send you tracking numbers.
3. If the product is not as described or damaged or if you or your customer are not satisfied with it, we will accept returns. We accept returns within 30 days of receipt. Please view more details from our Returns & Exchanges.
Dropship Discounts Policy –
1. 10% Discount on Orders Above US$1,000.00
2. 3.5% Discount on Orders Above US$5,000.00
3. Save 40% on Orders Above US$10,000.00
4. 4.5% Discount on Orders Above US$50,000.00
When you reach the correct level, please ask for the appropriate coupon code.
If you have any questions, please don't hesitate contact us.
Jack Wang: rockcowleatherstudio@gmail.com
DISCOVER THE ADVANTAGES OF DROPSHIPPING
Florence Leather Market makes it easy to manage your dropshipping.
The new dropshipper service allows you to sell all Florence Leather Market products directly from your website. By logging in to your personal account with FlorenceLeatherMarket.com, you can place your order which will be delivered directly to your doorstep. You can then personalize the shipment to the customer.
FLORENCE LEATHER MARTKET DROPSHIPPING What does it do
Register now
To log in to Florence Leather Market dropshipping, click the Register button.
Wait for our confirmation
Our staff will review your application to join our dropshipping program. We will then send you a confirmation of the outcome.
Your online shop can sell products
You can now sell Florence Leather Market products on your website at your discretion and at your chosen price.
Ship products to customers
After you have received purchase requests from your website, you can log into our system to purchase the merchandise you want and then send it to the customer.
Becoming a Dropshipper
Dropship pro and dropship basic
You can choose the best partnership option for your business by choosing from two types of dropshipper accounts.
Dropship Basic
You will get all the benefits of joining our program. The discount on goods purchase prices will enable you to make a profit.
Dropship Pro
You can get a bigger discount by satisfying one of the following conditions: A minimum monthly purchase of EUR 1000 (continuously), or a minimum order of 30 per month.

You can activate a Basic account at any time and switch to the Pro version when you meet the conditions.
Register now
FLORENCE LEATHER MART'S DROPSHIPPING SERVICE
There are many benefits to registering as a "Dropshipper" through our website:
FIRE FLORENCE LEATHER MARKET PRODUCTS DIRECTLY FROM YOUR ONLINE STORE
GET ACCESS TO OUR PRODUCT LINE COMPLETE WITH SUBSIDISED PRICES
RECEIVE ORDERS TO YOUR DOORSTEP WHICH CAN BE PACKAGED AND SHIPPED WITH LOGO
SELECTING YOUR OWN PUBLIC SELLING PRICES
SELLING QUALITY, HAND-CRAFTED PRODUCTS
RECEIVE NEWS AND DISCOUNTS FOR RETAILER SPECIFIC PROMOTIONS
TRADE TRANSPARENCY and SUPPLIER ASSISTANCE
MONVALI offers a Dropshipping Service that allows you to work with us. If you are interested in the sale of our leather goods and would like to take a particularly uncomplicated and lucrative path, then our Dropshipping System is just the right thing for you.
Dropshipping Concept
Dropshipping is a concept that has existed for a long time. The so-called drop-ship business functions through the close cooperation of the wholesaler/manufacturer with the Dropshipper. Here the Dropshipper acts as an independent dealer who sells goods from the wholesaler/manufacturer via his own platform. He does not require a warehouse or complex logistics system to do this. These tasks are taken over by the wholesaler/manufacturer, which makes it particularly uncomplicated for the Dropshipper to deliver the goods to the customer.
During the entire sales process, the manufacturer (in this instance MONVALI), is virtually invisible to the customer.
Dropshipping: The benefits
Leather goods Dropshipping provides additional benefits beyond the storage and shipping system.
The leather goods are shipped to Germany in 2-3 working days. There is a 30-day return policy. Our leather goods, such as briefcases and shoulder bags, purses, and other items, can be returned to us. You can submit your order via your website.
However, in this shipping process it is not us that are listed as the sender but you as merchant. It seems that the customer is only dealing with you, which makes things easier.
This service model doesn't require a lot of capital to purchase large quantities of leather goods. More about our offer for wholesalers and stationary retailers
All you need to do is create your own website or platform and communicate with us, the manufacturer who will provide you with the goods.
You can now focus on your marketing strategies, your platform and all the work involved in Dropshipping leather goods.
MONVALI as partner
As your future partner, we want to make Dropshipping easy and straightforward for you. Dropshipping leather goods is free of hidden fees and disadvantages for dropshippers.
Trust and reliability are our foundations. We meet our partners at their eye level.
MONVALI will give you a high profit margin and minimize cancellations. This will be achieved by a thorough quality inspection of all goods that are shipped.
We will also provide all the necessary tools to help you market our products. We will provide you with high-resolution product photos, product descriptions, and other files in the required format (CSV or TXT, update URL etc.). Dropshipping for leather goods