Reading Time:
9
minutes
To help you get started in your online business, we have listed the top dropshipping supplier directories.
Dropshipping has seen a huge rise in popularity over the past few years, so if you've always wanted an online business, it is worth your while to get started. This is due in large part to the steady growth of online retailers such as Shopify and Amazon. The online retail industry has now reached a staggering $233 billion in net worth. Everyone is welcome to share their piece of this pie.
You may not have the space or budget to store your products if you're just starting an online business. Dropshipping supplier directories are a great solution. These suppliers can help you identify the most profitable niches or categories in the market and help you return your investment faster.
Inventory Source
This dropship/wholesale supplier directory has over 4,000 wholesalers and dropshippers. It includes top distributors in the most popular dropship niches, offering high-demand products, large catalogs, and exclusive brands. It makes it easy to find the right supplier with their advanced filtering, sorting, and searching.
You can view all product information at no cost through the only free wholesale or dropship supplier directory. This allows you to make informed decisions for your business. You can also analyze the product feed for features such as image quality.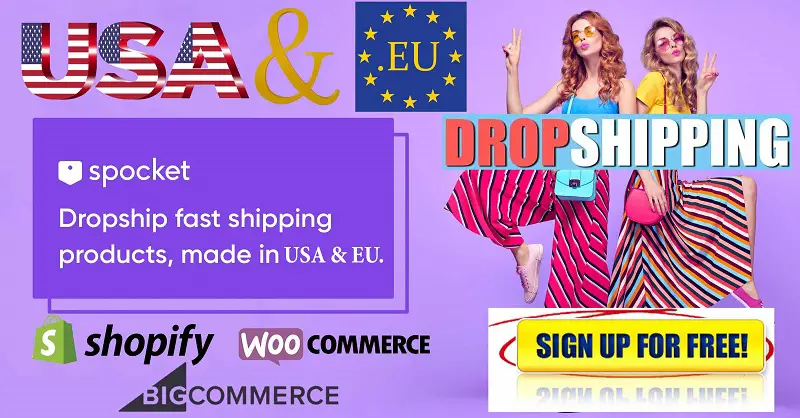 The wholesale dropship supplier directory contains a complete collection of information about dropship suppliers, including policies and fees as well as contact information. This makes it much easier to search through other websites.
Full-Automation
Inventory Source is a valuable tool because it can be automated. Its proprietary software makes it easy to automate investor tasks and eliminates the need to check your site every day. Inventory Source lets you set up an automated website that can operate on autopilot.
Depending on your requirements, users can choose from either the Full Automation Service or their Inventory Automation Service. Inventory Automation allows automatic syncing of your dropship supplier's inventory with your website.
The Full Automation Service, on the other hand, allows you to route orders automatically to your suppliers. You can also sync shipping tracking to both the customer and your store automatically.
Full-Product Data
Inventory Source stands out with its automated synchronization that includes full-product data integration, product uploads, and product uploads. This feature is more useful than other dropship solutions that only provide inventory synchronization. You can combine data and create categories based upon images, brand names and weights.
You can also streamline adding new suppliers with the full-product integration. It is easy to browse the products of suppliers and sort them according to your needs. You can also apply filters to find products.
You can also set up notifications to be notified when new products are added to the supplier's feed. You can automate new SKU uploads, and display the most recent products on your website without having to do any manual work.
Pre-Built Supplier Directory
A dropshipping company's most powerful tool is its supplier directory.
Inventory Source provides a large dropship supplier list with over 230 integrations. This includes a wide range of products such as electronics, outdoor gear, pet supplies, and home accessories. You will also find high-quality, exclusive brands that will make your eCommerce business flourish.
Inventory Source connects your inventory management with a shopper. It also allows retailers to automate their sales tunnels by eliminating the middleman. It avoids common errors that can occur in file-transfers and manual errors.
Support from well-known brands like Amazon, eBay, and Rakuten is easy to find. Walmart and many more. The software supports all major eCommerce platforms including Shopify, Magento, WordPress, Shopify, Shopify, and other content management system. This broad range of integrations and options can help you run your dropshipping business smoothly.
Register for a free directory account
Investor Source provides a free plan which, depending on your business size, might be sufficient. You can create a directory account for free and gain access to many of the platform's features. This includes a directory of dropship suppliers and contact information as well as a previewof product products.
Although this plan is free, you must upgrade to get full access to the entire suite of services.
Inventory Source offers supplier information free of charge, regardless of which plan you choose. There are several automation plans that you can choose from if you're looking for the best service.
Pros
Completely Free Supplier Directory
To find the right supplier, search through millions of products by keyword, category price, brand and more
More than 250 suppliers are dropship suppliers. This allows you to integrate to more than 25 sales channels.
No need for a credit card
Cons
No direct number. You can contact us by email or calling to schedule a call
Only a subset of their 4,000 suppliers are available for their integration/automation services
SaleHoo is a well-known drop shipping company. They are an international directory of suppliers and dropship producers worldwide. Is Salehoo worth it? Yes! They have the largest selection of products available from wholesalers around the globe.
You can purchase an annual membership at $67 to gain access to their extensive database of Dropshippers and wholesalers. SaleHoo is focused on providing a comprehensive directory of companies that you can partner with to help your online business.
How does SaleHoo work?
After you create an account and sign up, you can immediately start searching for products you are interested selling.
If you are interested in a product or supplier, you can contact them directly to place an order. Shipping times and minimum orders are all included on every supplier page. Each supplier page contains information about shipping times, minimum orders, etc.
You have the option to either dropship directly to your customers, or to purchase bulk products wholesale or in bulk and ship them yourself.
These are the steps involved in each method:
Dropshipping – You first sell the item, then you place an order with your supplier. The supplier ships the item directly to the customer. This does not permit you to touch or see the product.
Bulk/Wholesale: The products are purchased upfront from the supplier. The supplier then ships the product to your warehouse or home. The item is delivered directly to your customer. This method yields higher profit margins, even though it is more complicated.
With SaleHoo, can you really make money?
The answer can be either yes or no.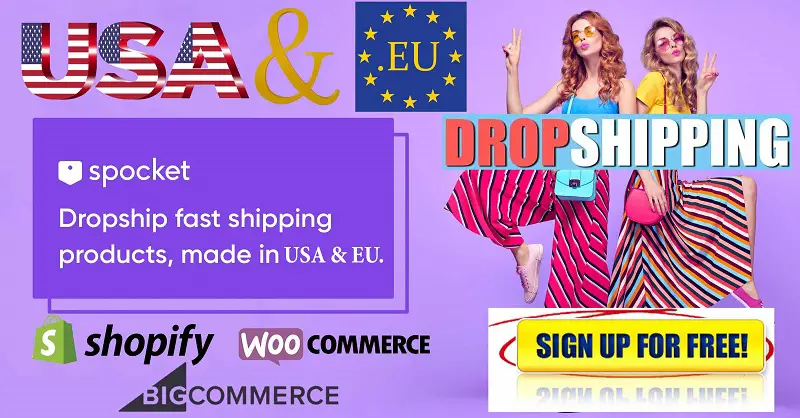 The outcome will be determined by your efforts. Research, research and more research will determine the outcome.
Online shopping is becoming more popular, which can be a benefit to online sellers.
There are many sellers competing for the same product, so there is high competition. You still have the chance to grab a portion of this market share.
SaleHoo is an online marketplace that helps people who have difficulty finding the right products to fulfill their needs. SaleHoo allows you to sell millions of products. You can use their tools to check the market and analyze competitor's insights.
Profit margins can vary depending on factors such as niche selection and level of competition. Therefore, nobody can predict how much you will make.
Pricing
SaleHoo is very affordable. There are currently two plans available:
$67/year (access to SaleHoo one-year, renewal required each year).
A one-time $127 fee for lifetime access (a popular option).
Both plans give you access to the 2.5 million products in the directory and 8,000 suppliers. The only difference is the price.
You can also access their market research labs, suppliers directory, members forum, as well as email support.
PayPal and major credit cards can be used to pay. If SaleHoo fails to live up to your expectations within 60 days, you can get a full refund.
Pros
You will be able to access the SaleHoo community of over 8000 suppliers who can assist you in your startup business.
SaleHoo provides 24/7 customer support to assist you with any issues related to their services.
You have direct access to their market research laboratories, which will help you identify the most in-demand goods and bring you greater profits.
Cons
They don't offer a trial or a free version.
Wholesale 2B
Wholesale 2B is the best dropshipping directory on the market. There are many platforms you can sell products, including Shopify, Magento, Shopify and your WooCommerce store. You can also sell on Amazon, eBay and even Wholesale 2B. Although you must sign up for a plan to sell products, they don't charge you if your only purpose is to browse their product catalog. You have two options: either register as a reseller to manage orders yourself, or you can pay the company to do it for your benefit.
New plans for more flexibility
Wholesale2b now offers two plans: the Do-It-Yourself Plan and the All Inclusive Plan. The first, at $67 per year, allows you to resell any product listed by Wholesale2b and use your own tools and marketing strategies to market and sell them.
You can either enter the orders once you have received them into your Wholesale2b account, and they will communicate with the supplier or you can do it yourself with the supplier.
The All Inclusive Plan combines all their plans into one package. This means you can access their Amazon and eBay tools, download their standard feeds, as well as a website designed for you for $82.99 per month.
This package is ideal if your goal is to launch your business quickly and make it visible on as many platforms as possible or to expand your business beyond one site. This package will increase the visibility of your store and make it more likely that you reach sales targets.
Wholesale2b Dropship Apps
Wholesale2b also offers apps compatible with Shopify BigCommerce Ecwid and WooCommerce. These apps allow you to import products into your store and keep track of inventory in real-time. You can also place orders with just one click and have tracking codes automatically sent to your account. All apps are $29.99 per month.
One caveat: In the event that a customer is unhappy with their purchase and returns it unopened, some suppliers may charge a 20% restocking fee. This means that you will not only lose a sale but also for a portion.
It's jam packed with features
Wholesale2b currently has 1.5 million products under their roof. You can view these products by category, supplier keyword, APC and many other filtering options. You can search for apparel, electronics and baby products as well as pet supplies, mobile phones and computers, collectibles and home and living items.
Inventory updates are automatically done to reduce inventory errors and save you the hassle of explaining them to customers. You can also get reports on the most popular items so you can use them to your advantage. Many of their suppliers offer international shipping so you can use their service even though you're not in the USA.
Pros
If you wish to sell on existing online platforms like Amazon and eBay, they offer a variety of plans as well as selective plans.
Registering on their website will give you access to more than a million products.
They integrate with Magento, BigCommerce and Shopify in real time.
Cons
Wholesale 2B customer service cannot be reached by phone or email. They can only be reached via a ticket system.
It doesn't adequately analyze the sales or performance of the products you sell.
Oberlo
Dropshipping companies are able to find the best products for their customers on Shopify. This dropshipping company is a well-known name in the industry. It has received a rating of 4.3 stars from over 2,000 customers. They manage the product selection and fulfillment for you so you can focus on other aspects of your business such as driving organic traffic into your online store.
What is Oberlo?
Oberlo is a dropshipping application that's only for Shopify. It helps sellers find new products for selling online and arranges shipment to their customers. This guide will explain Oberlo in detail and answer any questions you may have about the app. This review will give you the information and confidence needed to launch a dropshipping company using Oberlo.
Dropshipping is still a viable business model for online entrepreneurs who don't want to manage inventory and supply chain. Dropshipping allows the merchant to fulfill orders directly from the supplier and the retailer does not have to manage stock control.
Recent studies by DiCentral and Lehigh University have shown that dropshipping and ecommerce have led to financial gains on a variety of levels, including increased revenue and margin growth, as well as an increase in market share. Dropshipping is a great way to improve customer service, according to the study.
Dropshipping is a great option for retailers who are ready to adopt it and want to learn more about the benefits of dropshipping. You'll have all the information you need in order to use the Oberlo Dropshipping App for Shopify by the end of this article.
Oberlo is available to anyone
Oberlo is available to anyone who has a Shopify shop. Oberlo is able to help you whether you are starting a dropshipping company from scratch or if your existing catalog needs some updating.
Oberlo is a Shopify-only company. You will need to either create a Shopify store or link an existing Shopify shop to your Oberlo account.
Oberlo Marketplace Suppliers
There are three types of Oberlo suppliers: Verified Suppliers (Oberlo Suppliers), AliExpress Suppliers (AliExpress Suppliers) and Verified Suppliers (Verified Suppliers). Let's look closer at each vendor type.
Oberlo suppliers These are the suppliers you will find on Oberlo. Oberlo inspects the operations, warehouses and business documents of suppliers to ensure that you are sourcing legitimate items.
Verified suppliers These are the top vendors in Oberlo's market. Verified Suppliers are not only kept under control by the company but also have a track record. To be verified, a supplier must process at least 1,000 orders, have a delivery time of 95% and have a dispute ratio below 2%.
These suppliers can be identified by the Verified badge on their listing.
AliExpress These vendors can be found on AliExpress' website. AliExpress suppliers, unlike those in Oberlo's marketplace are not being verified or checked by Oberlo. You will need to verify that the vendor is legitimate and reliable.
Pros
The free version allows you to enjoy all of their services with very few restrictions.
It integrates seamlessly with Shopify
You can import AliExpress products with just one click.
It offers a modern user interface.
Cons
This only works for Shopify stores.
It supports AliExpress only.
SourceLow
SourceLow has the most comprehensive database of dropshipping companies worldwide. It is free to use and features a growing list of top wholesale and dropshipping companies from all over the world, including the US, EU, UK, China, and other countries. It is easy to find the right company by doing a quick search. There are no membership fees or restrictions. You can filter the results using handy filters to reduce your search results by location, type and other relevant factors. SourceLow can help you find the right supplier for your business, whether it's Amazon, eBay, or your website.
Pros
Directory is free to use without membership fees. No need to create an account to access the company database.
Rapid-growing network of dropshipping and wholesale suppliers that have been manually verified and approved by the review committee
There are many categories to choose from. You can also use quick search filters to narrow down your results and find more specific or relevant options.
Suppliers from many locations around the world, including US/EU/UK and China. Plans to expand into Canada.
Support team that is passionate about helping others succeed in ecommerce
Cons
It is not as big as the paid alternatives
How to determine if DropShipping Company fraud
Dropshipping is a lucrative business that has more companies and wholesalers than ever before. To help you avoid being scammed, here are some things to look out for when searching for legitimate dropshipping suppliers.
While most directories charge an annual fee, frauds can charge ongoing fees.
Legitimate businesses do not sell to the general public.
They also offer per-order pricing.
There are minimum order quantities.
Online shopping is a great way to maximize your chances of success and increase your online presence. Dropshipping is a great way to increase your sales.