Reading Time:
8
minutes
Dropshipping is still a popular model for ecommerce, especially for those new to the scene or who don't have a lot of money to start.
Dropshipping is a way to start your ecommerce business without the need to purchase inventory.
You don't need to manage the production or shipping of products; you can simply act as a middleman between suppliers and consumers.
Dropshipping has a sub-niche: on-demand t shirt custom printing. This model allows customers to design and create their own tee-shirts.
Instead of custom printing the shirts yourself and shipping them, forward your orders to a manufacturer/printer provider who will do it for you.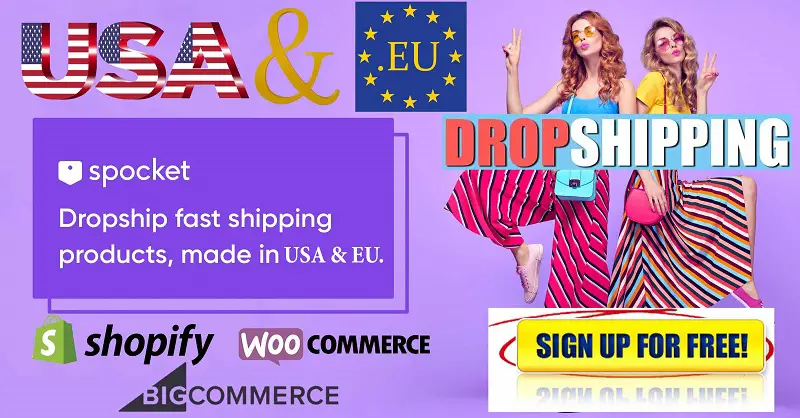 This article will discuss the top 10 platforms to start a successful dropshipping business.
Printful
Printful is one the most popular on-demand printing platforms. You can upload custom prints to t-shirts and sweatshirts, blankets and jewelry, as well as laptop cases, stickers and home decorations.
First, create an account and upload your designs. Next, choose the products that you wish to sell in your store.
Your online store can be connected to your Printful account, so your products will appear on your store. Orders are also automatically synced with Printerful.
Printful handles all aspects of shipping and custom printing for customers who make purchases. Printful will take care of everything for you. Your package will be delivered to the customer's home with your brand and logo, so it looks as though it was sent directly from you.
You can use the white-label option to print your brand logo on your item, including on the back. This will allow you to be easily seen and not too obvious.
Printful can create your brand logo from scratch. Printful can help you create a custom logo for your company, with text and images.
You can also have professional photographers create your ecommerce photos for you, just like brand logos. These photos can be used on your products and store.
Don't worry if you don't know how to set up a website. Printful offers a store setup service. They will create a functional, beautiful store right from scratch.
Their video services can be used to create videos that showcase your products. Videos have been shown to increase conversion rates.
Printful offers a Warehouse and Fulfillment Service that allows you store your inventory in Printful's warehouse. It's a lot like Amazon FBA.
This service is available if you are selling non-Printful products and wish them to be shipped together.
Printful will handle fulfillment and storage.
Two fulfillment and storage centers are available: one in Latvia for European orders, and one in South Carolina to fulfill orders from the United States.
Signup and maintenance fees are not required. Printful also offers same-day shipping for orders placed before noon.
Printful can be integrated with more than 20 ecommerce platforms, such as Shopify, BigCommerce and Prestashop.
Other useful features include the ability to create alternative products. Customers can select different products if a product is not in stock.
You can order any of your products and product alternatives to try them out before you put them in your store.
If you want to get a feel for how it works, you can use their free mockup generator to see how easy it is to create logos for t-shirts and other products.
On bulk orders, discounts up to 30% can be obtained These discounts are available to event organizers, schools and sports teams.
Printify
Printify is next on our list.
Printify is a very similar name to Printful. It's an excellent alternative.
There are over 250 products available, including t-shirts and hoodies for women, kids, men, and children.
Printful is a very similar process. Pick a product, then use the mockup generator for your logo to add it. You can also play with different colors or designs.
You can order a sample product after you've checked it out. This is important because you don't want to sell a product where your logo isn't in the right place.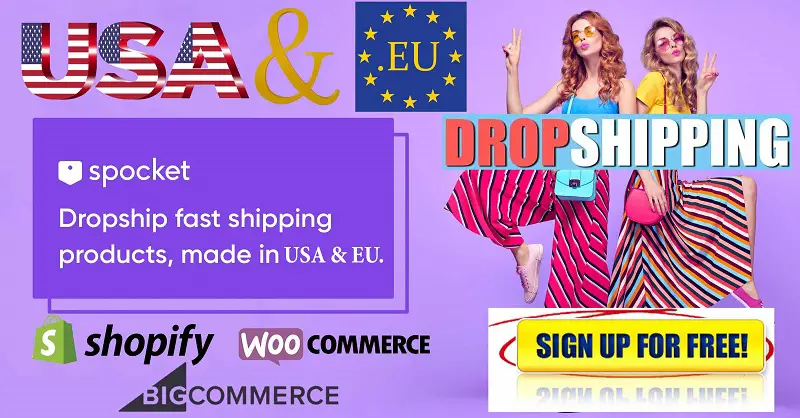 Quality control must be performed on all products. This is only once, and it happens every time you update your product.
Your uploaded files and product will be checked to ensure they are ready for manufacturing. The whole process takes about 12 hours.
Printify can be used in conjunction with existing stores by integrating with various ecommerce platforms like Shopify, Etsy and eBay.
Printify allows you to choose between over 90 print providers. Print providers will offer different styles and products, and each provider can apply your designs in a unique way.
So that customers receive their products faster, you can choose the print provider with the lowest prices and closest to you.
Once a purchase has been made, it will then be forwarded to the custom printing company, who will handle custom printing, shipping and handling.
The retail price and shipping fees will be charged to your card. You will setup your own payment acceptance system in your store so that customers can pay this price as well as any margins you choose.
To automatically add shipping rates to Shopify stores, you can use the Printify Shopify plugin
Printify is completely free to use. You can connect up to five stores with the free account, which should be sufficient for most people.
Premium plans cost $29/month and allow you to connect to up to 10 stores. You also have access to the custom order importer tool, and up to 20% off all products.
A custom plan can be purchased with unlimited stores and a dedicated account manager.
Teespring
Teespring isn't limited to selling t-shirts, despite the name. Teespring allows you to sell many other products, such as hoodies, leggings and pillows, canvas prints, home decor, phone cases, and even leggings.
Instagram Checkout is one of the latest features.
Instagram Checkout is a brand-exclusive feature. It allows users to place orders and complete checkout directly from Instagram.
This greatly reduces the steps required to purchase, which can help increase conversion rates.
Teespring was the first platform to be granted this access. Teespring sellers have access to this feature on a case by case basis.
This is a feature that you won't find on any other print-on demand platforms.
The other 25 brands granted access include Kylie Cosmetics, Adidas and Michael Kors.
Teespring has also partnered with Youtube to enable you to integrate your store, and have your merchandise displayed on virtual shelves under your Youtube videos.
This is the perfect opportunity for you if you are a Youtuber looking to make extra cash by selling merchandise with your logo, slogan or brand.
Not all Youtube content creators are eligible for "Merch Shelf." You must have at least 10,000 subscribers and no community strikes against you; you must also be part of the Youtube Partner Program and reside in one of the following countries: France, Germany, the United Kingdom, Ireland, Italy, Belgium, the Netherlands, Portugal, Spain, Canada, Australia or the United States (it will be available in other countries soon).
This is an addition to Adsense, and it does not replace it.
Twitch streamers can use the Twitch addon to show their merch directly under their stream. The same concept applies to Youtube.
Teespring is a different system than Printful or Printify.
The latter two allow you to upload logos and create products. You can also connect with suppliers through the platform. Your final product can only be sold through your own website, Shopify store or Amazon account.
Teespring has its own marketplace. Teespring will list the products that you create.
If you're just starting out, this can be a huge advantage. You don't have to drive traffic to your t-shirt website. Instead, people are browsing Teespring to find cool mugs and t-shirts.
Teespring even has some products.
Teespring also has a customer service team that can assist customers with any issues, since they sell the products on their site.
Teespring offers its own promotions including their Boosted Network and marketing tools. You can also benefit from partnership integrations.
Orders over 100 units qualify for a discount if you order t-shirts and other items branded for your club/event.
Teespring is completely free to use. Teespring is free to use.
Teespring will bill the customer directly for the product since it is sold through the Teespring marketplace. Printify doesn't charge your credit card before Teespring does. Your account will have access to your profit.
Teespring is a popular choice for artists and content creators because it allows you to start a t-shirt drop shipping business without having to create your own store.
Spreadshirt allows you to sell t-shirts as well as a variety other products such baby bibs and duffel bags, posters, travel bags, buttons and many more.
There are more than 200 products that you can customize to make your own. Spreadshirt is completely free to use and you will receive monthly royalties and payouts for any products that you sell on Spreadshirt.
Spreadshirt offers a unique payout system. Spreadshirt offers a unique commission system that allows new sellers to start receiving a 20% commission. This is called the Affiliate Commission.
A Volume Commission is added as you sell more products. If you sell between 26-50 products per month, this commission starts at 0.5 percent.
The percentage keeps rising until you reach a 40% Volume Commission when you sell more than 4,000 products per month.
The Volume Commission is an additional commission to the base Affiliate Commission.
Print Aura is primarily focused on drop shipping t-shirts, but they also allow you to sell hoodies and dresses, oneies, caps, phone cases or wall art.
Although their site appears a little more simple and traditional than other sites, it is still free to use. It also offers many branding options, including inside labels, outside labels and hang tags.
The new design tool replaces their previous mockup tool. You can also use it to create t-shirts and caps templates.
Print Aura handles all custom printing; they use DTG printing (direct-to garment) to create your products.
Print Auria ships most products with a product purchase slip, and a care instruction card. Additional branding options are available, such as hangtags.
All of their products have clearly defined shipping rates on their website. This eliminates any confusion.
Customers buy from you when they first pay you. After that, Print Aura pays you for the base price and shipping fees.
RedBubble is similar in concept to Teespring. You can also sell or buy products from RedBubble online, including clothing, stickers and phone cases, wall art and weird art, children's toys and clothing, accessories and stationery, as well as gifts.
RedBubble's homepage features both featured products as well as featured artists. Fan-made art is also available (for Ricky Morty and Adventure Time, The Last Unicorn etc).
RedBubble functions like other print-on demand platforms with their own marketplace. You upload your design and create products. Orders are printed and fulfilled by RedBubble.
RedBubble is completely free. Your profit is the amount you add to the base price. All logos and designs remain your property.
Customers can send special requests to you for custom designs if they wish.
Design By Humans allows you to open an online store and sell t-shirts, women's clothing, backpacks and mousepads, coffee cups, art, prints and many other items.
It is unique because there are many licensed and official brand shops with branded merchandise, such as Star Wars, Disney Star Trek, Marvel and Nintendo. There are also licensed fan shops for NASA, Sea of Thieves and Assassin's Creed.
You can also shop for charity merchandise and support them by supporting the entire Charity section.
Design By Humans supports the following charities: Kids Saving Rainforests; St. Jude Children's Research Hospital; Animal Hope and Wellness Foundation; Charity Gaming; Conservacion Panama and many more.
It is easy to open a store on Design By Humans. You can also get licensing opportunities from major brands.
Design By Humans, however, has established royalties for all products sold. This is in contrast to other print-on demand platforms that allow you to set your own margins.
T-shirts can earn you royalties as high as $3. Stickers are $0.50, mugs are $2.50 and phone cases are $3.50-$4. For a list of royalties, go here.
Even if the products are not yours, you can still make money by promoting Design By Human products. However, your royalties will be lower. For example, you might only earn $0.30 per sticker you sell.
Fine Art America is more focused on fine art prints, but still offers a broad range of products.
You can also sell beach towels, tote bags and portable battery chargers.
Fine Art America can be joined by independent artists who want to sell their own products, or gallery owners who are interested in selling online new products and advertising their business.
Fine Art America is different from other print-on-demand companies because they allow you digital downloads. You can also sell images and designs royalty-free and keep 100% of the asking price (though FAA may add their 30 percent margin).
A licensing configurator tool allows you to clearly see which licenses are being transferred.
FAA is unique in that you can sell original artwork online 100% commission-free. The buyer must contact you directly and you'll need to take care of shipping and handling.
Dropshipping products can be set up with your own margin rates. These will be added to the base price.
Fine Art America is actually called Fine Art America. They have 14 fulfillment centers located in five countries. This includes several states in the USA, UK, Netherlands, and Australia.
Once an order has been placed, it will automatically be routed to the closest fulfillment center.