Reading Time:
6
minutes
It is possible to buy wholesale products online from India. This guide will help you to understand the Indian online wholesale market.
India is home to the second-largest population in the world, after China. This is a great opportunity to find hidden wholesale opportunities and a lot more potential. India has a population of 1.2 billion, compared to China's 1.3 billion. India is growing faster than China, even though it has a slower technology pace. There are many online and physical wholesale shopping websites in India.
Wholesale market in india offers a wide range of products, from formal and cultural attire to fashion accessories and automotive parts.
Today we'll be listing the top indian online wholesale markets from cities like surat, delhi, and mumbai. These websites all sell jewelry, clothing and other products that you can buy wholesale in India.
Best Online Wholesale Market In India (Delhi/Mumbai/Surat)
Although India's IT industry has seen a steady growth, its wholesale markets are still not online. While there are a few online shopping sites that offer wholesale products, the vast majority of india's wholesale suppliers still do business in the traditional way. Wholesale suppliers in india are winning the race.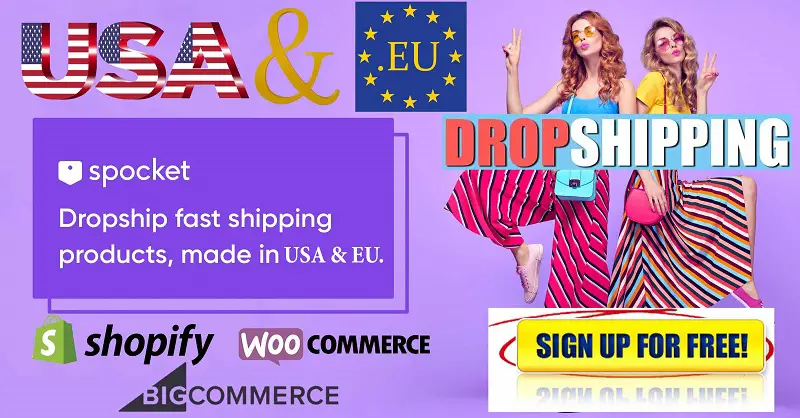 Below is a list of the top 10 indian wholesale shopping websites.
1. Textile export
Website: https://www.textileexport.in/
The largest textile export company is a purely clothing-based wholesaler and exporter based in India. They are based in Surat, India and sell everything from simple shalwar kameez to designer lehengas and sarees as well as wholesale wedding dresses. They offer a large selection of ready-made garments to suit every price range and occasion.
You can also choose from cash on delivery or advance payments. You can buy them in packs of either 8 or 12 depending on the type of dress. You can choose the clothing that you wish to wholesale, and they will ship it same day with 4-5 days delivery.
2. SuratFabric
Website: https://www.suratfabric.com/
Surat Fabric has been in the wholesale clothing and fabric industry for over 25 years. Surat Fabric is a well-known spot for wholesalers and distributors of Indian sarees, suits, and lehengas.
They offer a large selection of designer and party wear, as well as kurtis, casual clothes, and bridal wear. They have a large warehouse that allows them to store and ship their clothing worldwide at wholesale prices.
Surat fabric is a well-known wholesale shop for resellers and retailers all over India and the world.
3. Wholesalebox
Website: https://www.wholesalebox.in/
Wholesalebox, another online wholesale marketplace for women's clothing and accessories is also available. Although their head office is in India, they have offices and warehouses in various parts of India, including surat and kolkata. Wholesalebox, an ecommerce wholesale shop that sells b2b products, claims it can reduce your sourcing costs by up to 30% compared to traditional wholesale distributors.
Their products are available in women's fashion, including lingerie, western wear, ethnic wear, footwear, jewelry and fabric.
4. Indiamart
Website: https://www.indiamart.com/
Indiamart, an Indian b2b ecommerce platform similar to Alibaba, is called Indiamart. It was established by Dinesh Aggarwal in 1996. The company is based in Noida in India. It is the best online marketplace to source products in India. It is home to the largest selection of Indian manufacturers distributors and suppliers of hundreds of products.
Indiamart sells many products, including furniture supplies, industrial supplies, clothing, and building and construction materials. There are more than 48 lakh suppliers and 6 million buyers on indiamart. Additionally, there are over 5 crore products online.
5. Milmila
Website: https://www.milmila.com/
Milmila is a VC-funded b2b/b2c eCommerce marketplace. Prasun Sarkar, an ex-employee of Alibaba India, founded the company in 2017. Milmila's goal is to solve the sourcing problems of most small and medium-sized Indian retailers. They empower them and provide the best quality products at wholesale prices. Wholesale buyers also have the opportunity to source product on demand.
Dropshipping is a program they offer to resellers. You can also find thousands of products in Lifestyle, Electronics, and Home and Living and source them for a budget-friendly price.
6. TradeIndia
Website: https://www.tradeindia.com/
TradeIndia, a wholesale marketplace for b2b products, is similar in concept to Indiamart. Bikky Khosla founded the website in 1996. They have an average of 20 million visitors per month. This platform allows buyers and sellers to connect. Both buyers and exporters can meet on the platform to find the products they desire at the lowest possible prices.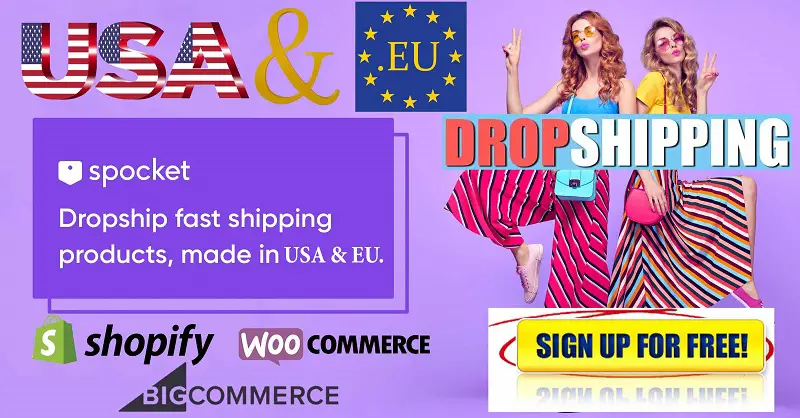 Buyers can submit their RFQ requirements and can source products anywhere in the world. Online shopping for clothing, sarees, and jewelry in India is possible. It is completely free for sellers, so you should be very careful about the supplier you choose to deal with.
7. Shopclues
Website: https://www.shopclues.com/
Shopclues offers more than 2 million products in different categories. There are many options for women's fashion wear, accessories, men's fashion wear, mobile and electronic products, as well as home and kitchen products.
Because it is able to offer products at a very low price for the masses, it was listed on the wholesale websites.
It was established in 2011 and has been able to ensure that distributors make the lowest possible profit margins. You can order your products directly from shopclues, even if you don't have the budget to buy bulk wholesale.
8. Eindiawholesale
Website: https://www.eindiawholesale.com/
E-Indiawholesale, a subsidiary Jaipur mart, was established in Jaipur in 2013. It is the largest online wholesale market for fashion and jewelry in India. They can offer direct factory prices to buyers because they own a manufacturing unit.
Merchants in India must order a minimum of Rs 5000, while international customers need to order at least $100. Their unique collection includes indian jewelry and clothes that are hard to find elsewhere. To speed up shipment, they have agreements with Fedex DHL, UPS, Indian Post and UPS.
9. Wholesale Mantra
Website: http://www.wholesalemantra.com
Wholesale mantra, an online marketplace that sells sarees and kurtis in India, is known for selling sarees, bottoms, sarees and other home decor items. All of their indian and traditional clothing is guaranteed to be the lowest priced. They cater to the Indian and Pakistani community in UK, USA and Canada.
You can also get custom-tailored dresses. International wholesale orders can be shipped and delivered in 4-5 days.
10. Industry Buying
Website: https://www.industrybuying.com/
The Indian online wholesale market for buying and selling is called Industry buying. There are over 5000 suppliers in 40+ categories and 600,000. skus. This wholesale market in india focuses on supplies and tools for the industry, such as safety shoes, power tools, and CCTV cameras.
You can request wholesale pricing by creating an account. They accept international credit cards and cash on delivery.
Another option is to wholesale from China
Although you are looking for the best online market for clothes or other products in India, we want to share with you another opportunity. Importing from China is another option. China is the world's largest exporter of all categories, including clothing, toys, and tools.
Chinabrands has a reputation for being a top-rated cross-border eCommerce platform that offers dropshipping and wholesale. It was founded in 2007 and currently has 1000k products across a variety of categories. They ensure that every product is quality-controlled. They don't require you to buy in bulk and can offer wholesale prices. Dropshipping is also available and they ship to more than 200 countries.
Grab their Lifetime Membership NOW for free. Start selling wholesale products to make profit.
Are There Any Online Wholesalers Of Indian Clothing For My Clothes Boutique?
Surat fabrics, Textile Export, Garmeto and Wholesale Duniya are some of the most popular wholesale clothing suppliers in india. They are available in packs of 6,8, or 12, depending on which type of clothing you want to wholesale. These wholesalers also offer a huge selection of traditional indian dress options.
It is important to ensure that the wholesaler of clothes has stock for all designs, with high-quality fabric and a good relationship.
What is the Best Online Wholesale Cloth Market in India?
Although all the online wholesale markets in india mentioned above offer apparel and clothing, Surat Fabric, Indiamart, and Textile Export are the most notable. You can get high quality clothing at the lowest prices online. Here are the top wholesale cloth markets you can visit if your plan is to travel to india.
– Nehru Place
– Shankar Market
– Central Market
Mohan Singh Palace
– Bhuleshwar Market
Fashion Street
– Heera Panna
Hill Road
– Natraj Market
– Lokhandwala market
Hindmata Market
– Ambaji Market
– Bombay Market
Adarsh Market
You can find surat dress material online in the wholesale market.
How do I export cosmetic goods from China to India?
There are two ways to import wholesale cosmetics and beauty products from China to India.
First, you can go to China to find products and get them directly from the manufacturer. Yiwu, China is the largest center for cosmetic goods. It has more than 300 factories and over 10,000 shops that sell cheap cosmetic products. This might not be the best option for everyone.
Another option is to search online for cosmetic suppliers online through b2b directories such as Alibaba. These directories can help you find thousands of beauty products and hundreds of suppliers. Quality assurance can be a problem.
It is a good idea to choose reputable Chinese suppliers who export to India. Chinabrands offers a wide selection of high-quality, affordable beauty products that can be shipped to India. It's not hard to see over 100 000 merchants purchasing different items from them. Give them a shot and discover your sourcing partner.
Last words
This was the complete guide to India's online wholesale market. You can purchase wholesale clothing, jewelry, and other items. If you prefer to shop in another country like China, we also have a better option.
It is up to the individual to decide if they are trustworthy wholesalers for you or not. Let us know if our guide was helpful in helping you choose the right supplier for your company. We are interested in hearing about your successes. We'd love to see your growth.