Reading Time:
7
minutes
Dropshipping: What does it mean?
Dropshipping allows retailers to use Distributor to ship products directly from their warehouse to customers. Dropshipping is different from traditional retail. They do not maintain physical inventory and pay the customer only when they place an order.
The primary benefit of dropshipping is it lets retailers sell products without committing the large amounts of working capital required to buy, stock, and ship wholesale products. This is a great option for startups and those who are trying out new products before investing in large quantities of inventory.
How to Find Dropshipping Distributors
There are steps you can take to make sure that you have a reliable Distributor for your dropshipping business.
Seek out customer reviews to see what customers have to say about the supplier's products and customer service. These reviews will provide insight into the customer's perception of your product quality when you are selling it yourself.
Revision policies
You need to be familiar with Distributor policies as they will affect your customers. This includes how they handle returns, broken products, missing packages, and other issues. You can contact the Distributor directly to inquire if the policies aren't available on their website.
You can try the products for yourself
To test the quality of the product and shipping time, you can order the product yourself if it's something you are considering selling. These results will allow you to make an accurate assessment of the customer's perception of the service level – whether it is good or bad.
Learn more about the fees
Dropshipping can often come with hidden fees and charges. To understand the impact of these costs on your overhead, you will need to be familiar with the shipping rates, monthly subscription fees, stocking fees and other details.
Automatization is what you should be looking for
Manually managing inventory, placing orders and tracking shipments becomes more difficult as your business grows. Integrating with your eCommerce platform is a good idea. This will allow you to concentrate on increasing revenue streams.
10 Best Dropshipping Suppliers
Many marketplaces and services are available to help you find great Distributors that will align with your business.
1. AliExpress
AliExpress is an online marketplace owned by the Chinese eCommerce company Alibaba. AliExpress offers millions of products and is the preferred choice for dropshippers. AliExpress offers single-unit ordering, which is a big advantage over many other Distributors to Alibaba wholesale services. This allows you to ship directly to your customers without the need for dedicated inventory.
Pros
Register as a retailer to access millions of products at low prices. The website allows you to order online without having to speak with Distributors. This is especially helpful if you have a language barrier. AliExpress handles shipment tracking and notifications. There are also a number of very reliable automation tools for popular eCommerce platforms, such as Magento Commerce, which automate order fulfillment.
Cons
AliExpress is dominated by Chinese Distributors. This means that products can be shipped faster and at lower prices, but it can also mean slower delivery times to customers in the United States. The ePacket option makes this affordable, but customers often have to wait weeks to receive products..
Summary
AliExpress is easy to use and offers a wide range of products. It's a popular place dropshippers use to test new products. It's difficult to ship many products in a timely manner, especially for eCommerce businesses that are growing rapidly. They need prompt shipping so they don't have to deal with customer service issues.
2. SaleHoo
SaleHoo is a wholesale and dropshipping directory. SaleHoo is based in New Zealand and offers one of the most comprehensive international directories of buyers or Distributors.
Pros
SaleHoo's directory is huge and allows buyers to search for Distributors around the globe for dropshipping or traditional wholesale. The $67 annual subscription is very affordable compared to the rest.
Cons
SaleHoo doesn't allow retail orders as AliExpress does. This process requires communication with Distributors and is more formal. You will need to establish relationships with other businesses and open communication channels.
Summary
SaleHoo offers services at an affordable rate and has a large list of Distributors all over the globe. It can be difficult to start and test new products due to the formalities involved and direct contact with suppliers. Dropshippers who have some knowledge in a specific industry or product may find this a more appealing option.
3. International Brands
Worldwide Brands provides a directory of verified dropshippers, large and small volume wholesalers, and importers. The company is located in Florida and has more than 20 years of experience in screening Distributors.
Pros
Worldwide Brands makes it easy to locate vetted Distributors. You can also find training materials to help you start and run an online business. Sellers based in the United States may find it easier to provide customer service from their Florida base.
Cons
Worldwide Brands is primarily an online directory. You'll still need to establish your own relationships with suppliers and make payment arrangements. You will also need to pay a $299 one-time subscription fee to use the service. This makes it more difficult to evaluate whether or not you are a good match.
Summary
Worldwide Brands provides a list of verified suppliers and US-based staff who can help you choose the right supplier. The upfront cost of the Distributor list is significant and you will need to establish your own business relationships.
4. Megagoods
Megagoods is a distributor of consumer electronics. Contrary to other services, the California-based company owns and warehouses its own products. This allows for fast shipping within the U.S.
Pros
Megagoods is a great dropshipper option for electronics sales to US-based customers. The warehouse and fulfillment operations are all located in the United States, so you don't need to worry about international shipping. The cost per month is only $14.99.
Cons
Megagoods is a consumer electronics company. Their product offerings are a little smaller than those of larger wholesale directories or marketplaces. Megagoods also lacks integrations or research tools with eCommerce platforms.
Summary
Megagoods is a great choice for dropshipping electronics to the US. Megagoods' products are limited, and Megagoods cannot be integrated with eCommerce platforms. This means that you will need to create a fulfillment process.
5. Doba
Doba provides an easy-to-use platform for sourcing Distributors, ordering and tracking products, and managing inventory. Brands who want to offer their own customer service can find it useful as the company is based in America.
Pros
Doba provides a complete solution, managing all operations and ordering. You can also integrate them with eCommerce platforms and marketplaces to make it easy for you to start selling products.
Cons
It can be difficult for Distributors to reach out directly and establish a working relationship. This can be a problem for large brands that may have specific requirements for suppliers. The cost of service tiers can be quite high, with prices ranging between $29 and $249 per month.
Summary
Doba is a platform that manages the sourcing and fulfillment of dropshippers. They don't allow direct contact with suppliers and can be quite costly for higher-tier plans.
6. Wholesale Central
Wholesale Central is a wholesale and dropshipping supplier directory. They are based in the USA and have more than 25 years of combined experience connecting buyers and suppliers all over the globe.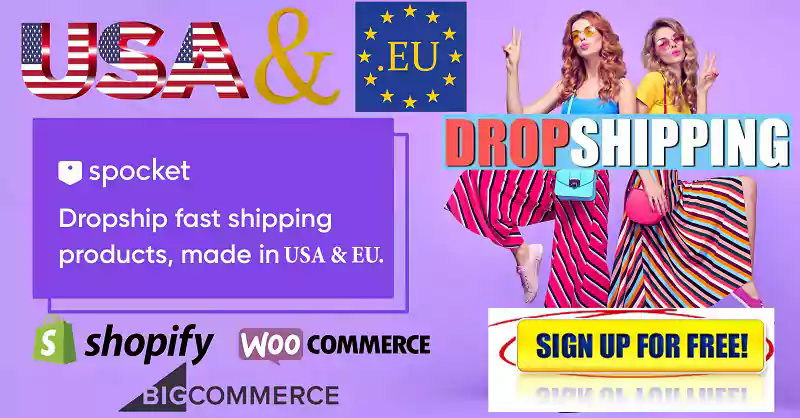 Pros
Wholesale Central is home to suppliers all over the globe. Their platform is easy to use and navigate. It's even better: it's completely free to buyers.
Cons
Wholesale Central is an online directory. All communications and purchases must be made directly with the supplier. It is important to note that most Distributors do not dropship but sell bulk wholesale.
Summary
Wholesale Central offers a reliable database of suppliers from around the globe. It is simple to use and completely free for buyers. It can be difficult to find dropshipping suppliers. All relationships and processes need to be established directly with them.
7. Wholesale2B
Wholesale2B is an end-to-end dropshipping service which lets customers research products, integrate them with their eCommerce platform, and manage both buying and shipping processes. Wholesale2B, a US-based dropshipping service, aims to reduce the need to communicate with Distributors and other logistic providers.
Pros
Wholesale2B is an easy and automated way to dropship all types of products from different Distributors. The service is free and can be integrated with many eCommerce platforms and digital marketplaces.
Cons
Although browsing Wholesale2B can be done for free, you will need to pay separate monthly subscriptions for each service that you wish to purchase from them. Dropshipping on different platforms will require you to pay separate fees. You can also contact them only during business hours.
Summary
Wholesale2B offers an automated dropshipping platform that makes it simple and affordable to start selling on all major eCommerce platforms. They do charge different subscription fees for different services, which can quickly add up if you sell on multiple platforms or use their other services such as web analytics.
8. Sunrise Wholesale
Sunrise Wholesale is a dropshipping service offering 15,000 to 30,000 products across various categories to buyers in the U.S. and Canada. This Los Angeles-based company is well-known for its integrations with eCommerce platforms.
Pros
Sunrise Wholesale makes it easy for customers based in the USA and Canada to order from them. Sunrise Wholesale can ship to customers within a week because they manage the inventory, which is a major advantage over many international Distributors. To make selling products easier, they integrate with eCommerce platforms.
Cons
Sunrise Wholesale manages most of their inventory. This means that they have a limited product range, typically ranging from 15,000 to 35,000 products, as opposed to the millions on dropshipping services. A monthly subscription fee of $49. is required.
Summary
Dropshippers looking to quickly get products to their customers in the U.S. or Canada can find Sunrise Wholesale a great option. They do not offer many products and cannot ship internationally.
9. Inventory Source
Inventory Source provides dropshipping automation software which lets users sync products from various supplier networks, place orders, and track inventory. Inventory Source is a US-based company that offers a flexible platform to manage the entire dropshipping process from start to finish.
Pros
Inventory Source's flexibility is evident in the fact that you can connect with their supplier network and also manage your suppliers. It's a powerful tool because you don't have to use their curated lists. This allows you to expand your operations without having to switch to another software provider.
Cons
Inventory Source offers a large list of Distributors and products but it charges extra for each supplier seller to choose. The Basic Plan provides one integration per month for $99, while the Plus Plan offers two for $125.
Summary
Inventory Source offers flexible dropshipping automation software that can be used to manage the whole process. It also connects to their extensive Distributors network. Their billing structure can make it difficult to purchase from multiple suppliers. This could be prohibitive for those who have multiple brands or general stores.
10. National Dropshippers
National Dropshippers is a simple service partnering with manufacturers and distributors around the U.S. to dropship their products. The service is based in New Hampshire and offers quick delivery as well as flexible membership plans.
Pros
National Dropshippers provides fast shipping to the US through partnerships with local suppliers. Before joining, sellers can view their catalog. You can also choose from flexible membership options to meet your operational needs at affordable rates.
Cons
National Dropshippers offers only a small number of products for sale. You can only export a limited number of products to your eCommerce platforms, so they are a little more complicated than other dropshipping services.
Summary
National Dropshippers is a partnership with domestic Distributors that allows for the fastest shipping in the US. Their product selection is limited and there are no integrations or automation with other platforms.