Reading Time:
9
minutes
Dropshipping is an emerging trend. Dropshipping is a unique method of retail fulfillment. It reduces the need to keep goods in stock. All products are shipped and maintained by either a wholesaler, or a manufacturer. As a Magento merchant, this allows you to reduce the costs associated with warehouse staff and personnel. Drop shipping is very popular with small merchants. If you think that this strategy suits best your business needs, give the following Magento 2 drop shipping extensions a try.
Improved Import and Export Magento 2 extension by FireBear
The main difference between Improved Import extension and Export extension, and other extensions and software discussed in this article, is that Improved Import allows for you to connect with any drop-shipper.
Your Magento 2 site can be connected to any drop-shipper or supplier that offers manual import and export options.
This was possible through numerous mapping and connection options.
If drop-shippers support API connections, you can connect using Rest API.
It can be integrated with all leading drop-shipping services.
Drop-Shippers can provide multiple file types with stock and catalog updates: XML (CSV), XLSX (XLSX), ODS, Json.
XML file support includes XLST translation language support. This means you can convert any XML structure into the appropriate format and "feed it" to your Magento 2. Ask the FireBear team to compose a template for you.
You can manually adjust the file imported to be readable using table separators mapping.
The import jobs include product and entity mapping. This will allow you to import products correctly and create missing attributes.
These functions are only a small part of the extensive feature list for the Improved Import and Export extension. Visit the extension product page for more information, explicit guides on using the module, and introduction to Magento 2 import and export procedures.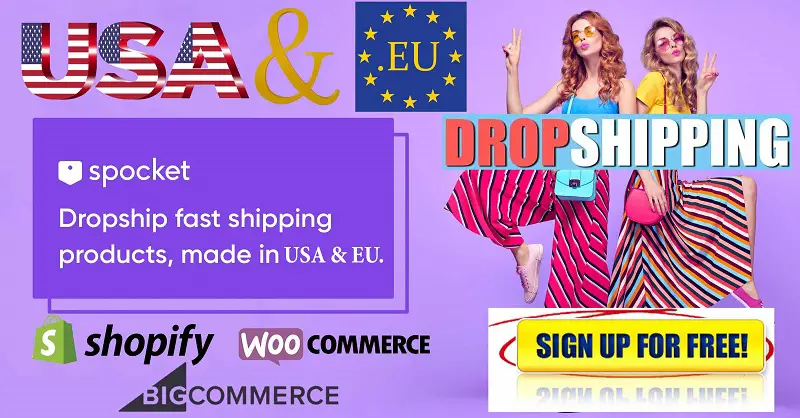 How extension works
First, Improved Import & Export is a Magento 2 extension. This means that you can access all drop-shipper integration options via the Magento 2 administrator panel. Import Jobs is a module that allows you to define whether import should be run automatically, specify the source, map attributes and other details.
Some drop-shippers provide API integration, but other extensions cannot connect to one drop-shipper. However, Improved Import and export is flexible in its capabilities. This extension does not need to be tied to any dropshipper. Instead, Import Jobs can be used with specific settings for each supplier.
The extension also offers strong migration possibilities. The extension comes with Shopify and Magento 1 presets. It can also be configured to work with other platforms. The extension can also be used later for stock and customer updates. It can be integrated with your CRM and ERP systems to create a Magento 2 store.
Improved Import and Export can import and export the following additional entities.
Orders
CMS Pages and Blocks
Categories
Cart price rules;
Customer finance;
Advanced pricing products in one file
The possibilities are limitless.
Amasty Dropshipping Magento 2 Extension
Amasty is a powerful tool for managing multiple warehouses and setting up dropshipping businesses. Dropshipping extension allows e-commerce store owners the ability to set up a dropshipper network with unlimited vendors from different regions. Amasty's drop shipping solution allows for automated order distribution among product suppliers. You can also manually allocate orders delivery if necessary. You can also separate shipping orders between sellers depending on availability.
Amasty Dropshipping Magento 2 is an advanced tool that allows you to synchronize physical and virtual stock in each warehouse. Smart algorithms can be used to determine the best shipping rates, based on distance and cost-efficiency. An extended source selection functionality is available due to the integration with the Advanced MSI extension.
Other features include the Amasty Magento 2 extension which allows store owners to restrict access to orders from a particular dropshipper. This makes it easier to process customer orders securely. It is also possible to send automatic emails to vendors regarding order placement and to notify customers about shipment via email.
Boost My Shop Magento 2 Drop Shipping
Boost My Shop is another Magento 2 drop shipping extension. It adds the required functionality to an ecommerce website. The Magento 2 module offers many useful features. Magento 2 drop shipping extension allows seamless supplier price and stock import, and offers the possibility to choose the lowest supplier automatically. It also adds monitoring capabilities. Every supplier email contains information about the customer packing slip. Boost My Shop Drop Shipping is also capable of connecting to a remote FTP server, which allows remote supplier data import and management. The module also includes import history.
Note that the extension is a part of Embedded ERP Extension Suite, so it doesn't work as a standalone module. It is probably the biggest drawback of this extension. If you are not going to implement the ERP system mentioned above, it doesn't make any sense to install Boost My Shop Drop Shipping for Magento 2. If you're looking for a more sophisticated solution that covers all aspects of resource planning, we recommend the Boost my Shop solution.
uDropship by Unirgy
This Magento 2 extension is essential for any e-commerce site that has drop shippers or merchants who do not stock goods. Unirgy's uDropship facilitates communication between drop shippers, online shops, and merchants and gives them full control over drop shipping. You can track both vendor and dropship company orders and shipments. This Magento 2 drop shipping extension allows you to have multiple shipping origins for each order as well as different vendors for the same product on each website. uDropship also offers pre-generated order shipments per supplier, supports standard and external checkouts, and has a user-friendly interface for vendor control.
This extension allows you to set up dropshipping shipping methods. Customers can purchase from multiple vendors through the same cart and have seamless shopping experience. It is possible to combine multiple shipping methods from different vendors in one order while still showing only the most common service levels. You can see below a screen that allows you to create a dropship shipping method.
You can also create as many vendors you need. This image shows how a vendor screen looks.
Unirgy offers many other options for uDropship. These options are available in the extension's manual. We can confidently say that this extension is very reliable and will fulfill all your e-commerce needs.
Dropship For Magento2
The Dropship extension for Magento 2 from Webkul allows you to optimize all shipping functions. Dropship module for Magento 2 is useful in increasing product stock retention efficiency. This module allows you to quickly identify which items are available so that you can ship them to your customers. The admin can manage all warehouses created and can remove or add warehouses if needed.
Dropship Magento 2 by Webkul allows you to ship products from multiple warehouses in a simple process. This Magento 2 extension will calculate shipping based on the warehouse.
Dropship by Webkul has added 9 tabs to the Magento 2 admin. These are Warehouse Manager, Warehouse Order Management, Warehouse Product Relationship, Manage Shipping Rule Dropship Product Profile Dropship Dataflow Profile Category Mapping Price Rules AliExpress Products and AliExpress Orders. You can view, edit and add warehouses with the first. They can be ordered in unlimited quantities.
Dropship Product Profile allows you to assign products to warehouses quickly. This routine task is made easier by the ability to upload files containing listed items.
Dropship360TM by Logicbroker
Dropship360TM from Logicbroker is another solution to complete drop shipping automation. This Magento 2 extension allows you to add and rank vendors, view inventory and cost listings, and configure order sourcing. The Magento scheduled tasks management feature is another available feature. You can manage your inventory and receive, fulfill and ship orders from merchants. We are still waiting for Magento 2 to be released so that we can provide you with more information and screen shots.
Exto Dropshipping
Exto Dropshipping offers all the drop shipping capabilities required for Magento 2. Remote inventory is now possible with Exto Dropshipping. The Magento 2 drop shipping extension remains in beta. We don't recommend that you use it before the final version is available. It is still in beta, but it does provide the ability to automatically sync inventory and create unlimited warehouses. Customers can also fully utilize the delivery tracking functionality and split orders among stocks. Exto Dropshipping also offers shipment management, automatic order submissions, payouts management and purchase orders.
Magento 2 Dropship Extension from Xtento
Xtento's reliable Magento 2 extensions are very well-known in the community. The company offers a Magento 2 drop shipping module that is compatible with any drop shipper or service provider. After installing Xtento Dropship, drop shipping can be fully automated. This extension will allow you to save tons on time and effort by allowing for a quick and reliable integration process. The one-time fee is $726. It is however a high price.
The structure of Xtento's software can explain the price tag. The company does not have a single Magento 2 dropship module in its portfolio. It offers the functionality you need via four modules: Tracking Number Import Stock Import Order Export and Tracking Number Export. You can also ask for assistance if you don't want to deal a complex installation. Follow the link for more information:
Magento 2 Dropship Extension by Magestore
Magestore has decided to focus on its core products through a single solution, the Omnichannel product. However, we want to talk a bit about Magestore's key feature regarding drop shipping. Magento 2 Dropship Extension is an extremely powerful tool that creates exceptional customer experiences and seamless sales, regardless of where you are located.
You can save time and effort when working with drop shippers and customers by breaking down the entire dropship process into three steps. You can also send email alerts to your customers through a reliable notification system. Both providers and admins can view all order listing pages.
Drop shipping is now possible with the Magento 2 extension. Dropshipping allows products to be shipped directly from the provider to the customer, without having to be transferred to a retail store. You don't even have to create inventory.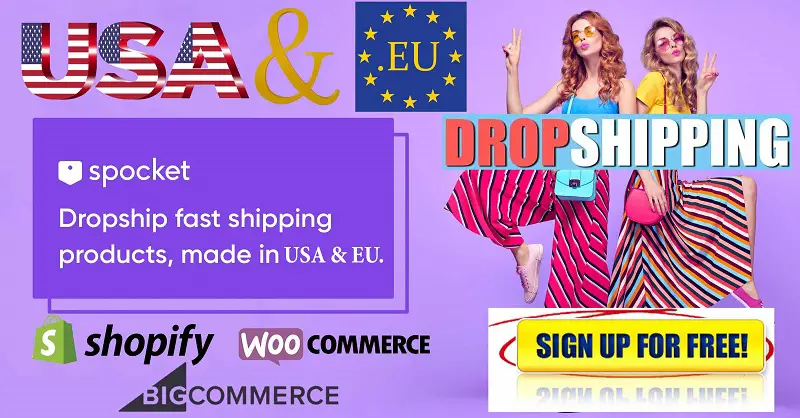 You cannot buy the Magento 2 drop shipping extension from Magestore as an individual product. The Omnichannel solution must be ordered in its entirety. Follow this link for more information:
Magento 2 Drop Shipping Extension by Webshopapps
The Magento 2 drop shipping module from Webshopapps is available for those who already use ShipperHQ to manage their shipping schedules. This extension integrates with ShipperHQ and provides many other important features.
This module lets you select your carrier and also allows you to specify such data as the address and contact information for each warehouse. You can also connect multiple drop shipping companies to a warehouse. Your customers can also choose the shipping method that best suits their needs. The module also includes email notifications as an excellent addition.
Magento 2 Multi Vendor Marketplace Extension by CreativeMinds
You've found the right place if you need reliable drop shipping solutions for Magento 2 stores and also want to make it a marketplace. CreativeMinds' Multi Vendor Marketplace Magento 2 extension will allow you to quickly add functionality from Amazon, eBay, and Etsy to any e-commerce storefront while simultaneously leveraging drop shipping.
You can create an online marketplace that is highly customizable, scalable, flexible, and easy to use. You will be able to offer drop shipping functionality and allow multiple merchants to upload products to your Magento 2 store. Suppliers and vendors also get all the features necessary to create a supply chain. The extension will allow them to easily develop their global business and offer advanced drop shipping options.
CreativeMinds offers advanced store management. To reduce admin staff, you can grant merchants restricted access. Administrator moderation is also an option. The module's advanced billing system allows for processing all payments using a single shopping cart. You can also create a separate login page or registration page for suppliers if necessary.
There are many module variants, so we recommend that you check the official price. Follow the link for more information:
Logicbroker, a trusted provider of dropship technology, offers the tools needed to unify brands, retailers and the systems that they rely upon. Drop shipping automation and EDI in one place. This extension allows you to quickly send and receive orders and tracking information. It can also be used to create a web-based supplier portal or CSV. Install the module to begin selling virtual inventory.
You will need a valid Logicbroker account and subscription. There are additional fees that can be charged, so Logicbroker may not be the best option for you. The connector is completely free. Subscribers pay a flat monthly fee, with no additional revenue percentage or charges per order.
The platform offers many functionality, including automated inventory updates and document synchronization, a supplier portal with many user-friendly features and tracking information synchronization. Updates and tracking information are also supported. There is support for partial shipping and bulk document uploads. More features can be found here.
Multi-Source Inventory Magento 2 Extension
Multi-Source Inventory (MSI), a Magento 2 drop shipping extension, is another reliable option. It allows Magento merchants multiple products to be defined. It is exciting because it was developed by a group of volunteers and the Magento Community Engineering team. It will soon be part of Magento Open Source.
It covers all cases where a Magento merchant sells part of his products through drop shippers. Magento 2 MSI Extension allows you to create a source for every drop shipper. It is also possible to create additional sources for goods that are stored in their own stocks.
Out-of-stock products are another important aspect. If there are fewer than one item, the product can be ordered back from another source. Stock availability is not an issue because of multiple sources.
Backorders functionality is already part of Magento 2 (starting at 2.2), so it covers both product and global levels. MSI will expand this capability at the source level, mapping the infinite drop shipper's stock.
If you need to keep track on the number of products, it is possible to specify the quantity for each source. The following image is an example:
Last words
We have listed the best Magento 2 drop shipping extensions. You can choose from any of these extensions to provide the functionality you need for your store, based on your current e-commerce needs. We recommend that you pay close attention to the most widely used drop shipping platforms and services if you are still unsure which one to choose. Our Improved Import Export extension allows you to connect your Magento 2 store with them.
This module allows you to create a two-way link between Magento 2 (and other platforms) using the module. It offers more opportunities than similar solutions. While many connectors can only send data from Magento 2 to the chosen platform, our tool supports data transfer in both directions.
The admin-friendly backend section allows you to create an automated experience. Automate updates according to the schedule. Don't waste time with manual connections.
The extension uses mapping to connect Magento 2 with any drop shipping platform. The extension uses mapping to connect Magento 2 with any drop shipping platform. Any import files can be moved to your store. You can also create any external platform-required output.