Reading Time:
15
minutes
There has been a lot of commotion surrounding the Magento Migration from Magento 1 to Magento 2 issue ever since they released Magento 2 in 2015.
While some Magento 1 e-commerce businesses started switching to Magento 2 right once, many others made other decisions. They've been hanging onto their beloved Magento 1 web stores for almost five years, refusing to voluntarily go on the Magento 2 bandwagon.
Why do you inquire?
The reality is that there are various reasons a web store owner could hesitate to switch from Magento 1 to Magento 2.
It initially seems like a very time-consuming operation. It's challenging to set up and customize a fully functional online store using Magento 1. So why would a developing e-commerce business be eager to put itself through yet another setup procedure that could be challenging?
The cost issue is another consideration. Both Magento 1 and Magento 2 are free e-commerce platforms. But let's face it, a regular Magento migration from version 1 to version 2 will cost your company money. Not only directly but also through potential losses brought on by service interruptions while you upgrade Magento 1 to Magento 2.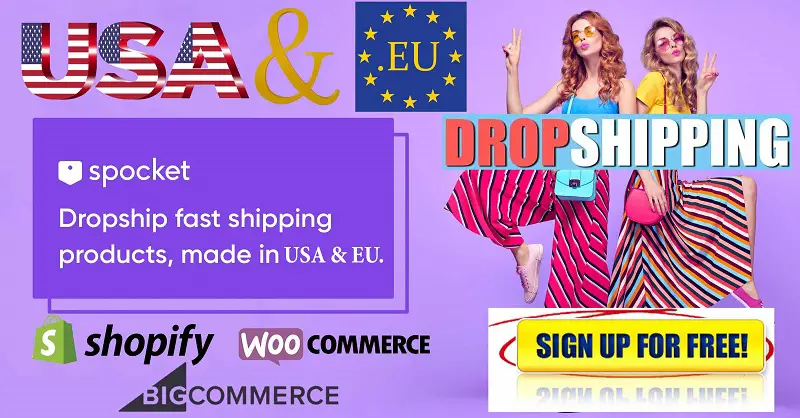 The main justification, however, is from the claim made by numerous business owners that Magento 1 and Magento 2 are only two iterations of the same item. As a result, they think switching from Magento 1 to Magento 2 is equivalent to moving to a nearby seat in a movie theatre—just a physical change with no discernible impact on the entire experience.
Okay, I get it. It has undoubtedly benefited Magento 1 for almost a decade, even though it has repeatedly been shown to be completely wrong.
Not any more, though, as it turns out that Magento 1 is finally ending its support. So, whether you like it or not, you must remove your store from the marketplace.
And that's precisely why we've put together this comprehensive guide on migrating from Magento 1 to Magento 2. It outlines the three primary Magento migration options and the essential advantages you can anticipate while upgrading from Magento 1 to Magento 2. But most significantly, it describes how to use the Cart2Cart auto-migration tool to move from Magento 1 to Magento 2 quickly.
But first, let's return to the Magento 1 retirement discussion as a whole. 
What does it all mean?
End of Life For Magento 1 in June 2020
Without a doubt, Magento 1 has been successful for more than a decade. But as the saying goes, everything good has to end.
Then, in 2015, the same business introduced the Magento 2 ecommerce platform, signalling the end of Magento 1. We believed it was only a matter of time until we had to retire Magento 1 because that alone started the process permanently.
Well, it didn't take long as, near the close of 2018, the business finally revealed the bombshell. The important information was that starting on June 1, 2020, Magento will no longer officially support the Magento 1 platform.
You did read that correctly. There are barely a few weeks left before Magento 1 is officially discontinued.
Don't get me wrong, though. No, Magento 1 won't vanish from the face of the planet. Instead, Magento will stop supporting it. The business won't send you any new modules, fixes, or security patches.
Therefore, Magento 1 will essentially be extinct. This e-commerce platform will be exposed to cyberattacks if there are no security improvements. It will be similar to a nation without a defence army rich in minerals.
The D-day is rapidly coming; therefore, using Magento 1 is no longer an option. Whether you like it or not, you must relocate.
However, the location and method of your migration will rely on your choices and organizational requirements. And speaking of which, you presently have two options for preventing the hammer from falling on your online store.
The first option involves removing your online business from the Magento environment. Yes, it includes staying away from Magento 2 and its companion editions.
Quite a few online firms have adopted this strategy by moving their stores to independent ecommerce platforms like Shopify, WooCommerce, BigCommerce, PrestaShop, etc. Over Magento, each of them has a similar number of advantages and disadvantages.
Suppose you want to attempt any of them. In that case, you can find useful information and step-by-step instructions in our migration guides for Magento to WooCommerce and Magento to Shopify, both recently published. They describe how to seamlessly migrate all of your store's data from Magento without experiencing any downtime.
This isn't for everybody, though. There is a certain subset of online businesses with unique requirements that Magento can only meet. I'm referring to e-commerce sites that prioritize comprehensive code-based customization options, SEO-friendly URLs, potent store management tools, full platform control, and many other features.
If this describes you, you might wish to investigate the alternate path. And as you've probably already guessed, it requires transferring all of the data and store components from Magento 1 to Magento 2. Alternatively, you may refer to it as an upgrade from Magento 1 to Magento 2.
But what specifically would you gain if you switch from Magento 1 to Magento 2? Apart from Magento 1's End of Life, are there other specific justifications for moving?
Reasons To Upgrade Magento 1 To Magento 2
As we have repeatedly stated, Magento 1 is fantastic. And it does share many characteristics with Magento 2.
But there's no denying it. These two are not quite comparable. Despite sharing a similar structure, Magento 1 and Magento 2 are noticeably different, with Magento 2 outperforming Magento 1 in many aspects.
More particularly, Magento 2 provides:
A Friendlier Admin Interface
Accept it. Even if you understand how to use Magento 1's capabilities, its user interface might be challenging. Configuring its features and customizing your website requires a lot of technical expertise. Additionally, Magento 1's user interface isn't exactly the most attractive or sophisticated on the market.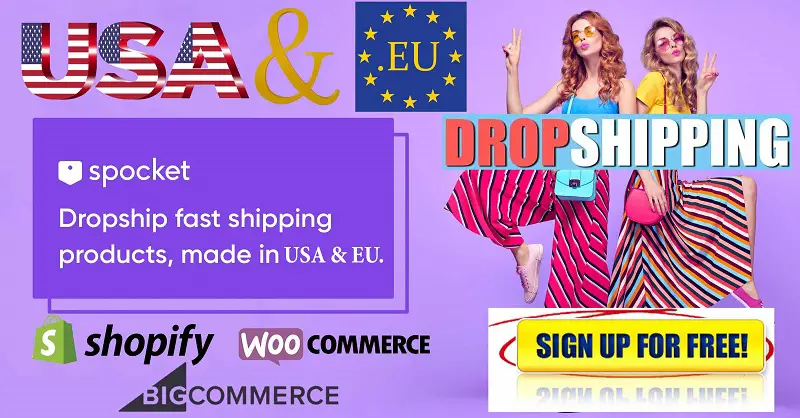 Compare it to the new admin panel on the most recent Magento 2 versions.
Magento's second-generation interface appears to have been created to compete favourably with less technical systems like Shopify.
The panel provides even non-technical users with a seamless and welcoming experience while retaining the typical customization rights. It's a lot cleaner, has functionalities that are easy to understand, and has a much simpler navigational structure.
Better Performance and Flexibility
Beyond aesthetic improvements, Magento 2 offers even higher scalability and performance possibilities. The web pages in your online store should all load more quickly and respond better than they did with Magento 1.
You want to know-how.
Magento 2 uses various supplemental technologies and tools to improve site performance. For instance, Magento 2's HTTP accelerator tool and the Varnish Cache improve your site's caching operation.
Then, Magento 2 should be able to manage resource scaling and handling far better than Magento 1 in the event you experience more traffic.
Enhanced Security
It won't be the first time that Magento 1 has been outperformed by Magento 2's improved security measures, even if the End of Life scheduled for June is expected to be the final blow to the platform's security.
Data security has always been a top priority for Magento 2, and the platform continues to provide features and tools for preventing system intrusion, minimizing potential attacks, and recovering from potential data loss.
To secure its system passwords, Magento 2 now uses SHA-255 hashing algorithms, which are known for their prevention capabilities. And the associated 2-factor authentication extension should be useful if you need to confirm that.
You'll also notice that Magento 2 gives a fairly specific Admin account URL. This makes it difficult for potential attackers and destructive bots to identify your main login area's address.
Due to a superior development environment supported by tools like the Magento DevBox Beta, Magento 2 also addresses vulnerabilities resulting from system development. Together, these extra resources reduce potential vulnerabilities by facilitating and accelerating development.
A Smoother and Seamless Checkout System
Magento 2's quick and easy checkout process aids in accelerating sales.
For instance, your customers don't have to fill out registration forms every time they check out. Instead, Magento 2 acknowledges website visitors as their guests and allows them to complete the checkout process seamlessly.
Another important advantage is having more flexibility while using Magento 2's checkout capabilities. You should be able to include more payment alternatives on your checkout page because the platform offers a far wider range of connectors for third-party apps.
Additionally, you'll see that creating your own unique payment modules while you're doing it is simple. Your Magento 2 system only needs to be integrated with any merchant checkout solution, and presto!
You'll have an ecommerce platform that can enhance your total conversion rates and reduce the corresponding cart abandonment rates when you combine these advantages with Magento 2's superior customer experience features, such as increased performance.
Methods For Moving From Magento 1 To Magento 2
You'd be excused for believing that Magento would be kind enough to provide a straightforward program to migrate Magento 1 to Magento 2 in a single click regarding the actual migration procedure.
Unfortunately, it turns out that isn't the case. No dedicated migration tool for Magento is available. You won't receive a one-click tool from outside sources either. We looked far and wide, but we haven't seen anything that can move all your data across the two platforms with a single click.
But don't let it deter you; you can use several substitute tools without specialized knowledge. To investigate this possibility further, let's examine the three main methods you might use to convert Magento 1 to Magento 2.
Manual Magento 1 To Magento 2 Migration
This is how information is often sent between two website platforms. It involves manually importing data from the source platform and then pasting it onto the target platform—a fairly sophisticated operation.
Don't get me wrong, though. It's not as easy as it may seem. Complex web development adjustments and a lot of coding are required for manual Magento 1 to Magento 2 migration.
Because of this, only programmers with strong technical skills are qualified to choose this route. That's not all, either. You should also be quite familiar with each platform's source code and fundamental design.
But first, a word of warning. Due to the complexity of this manual transfer process, there is a considerable likelihood that an error could have disastrous consequences.
As a result, you must take extra care to protect your online store. And as a result, it can take days to transfer all of your store's data from Magento 1 to Magento 2.
If you factor in the extra time, you might need to double-check your work to catch any errors or omissions; the amount is probably even higher.
Helped Magento 1 To Magento 2 Migration
Unquestionably, of the three Magento 1 to Magento 2 migration solutions, this is the most expensive. There's a valid explanation for this, too.
You see, assisted e-commerce store migration revolves around contracting with experts to complete the work on your behalf. And certainly, the specialists typically choose to employ the time-tested manual approach.
They normally take a lot of time coding and reprogramming everything when they move your data items from one platform to another. You might consider it the preferred choice for store owners who prefer manual migration but lack the necessary technical knowledge.
The main issue, though, is how expensive hiring a team of experts may be. Additionally, there is always a chance that mistakes could be made during the data transfer that could be harmful.
Automated Magento 1 To Magento 2 Migration
Last but certainly not least is automated migration, which is also my personal favourite due to the numerous advantages it provides.
You can use a specialized migration tool to automatically convert from Magento 1 to Magento 2 rather than manually moving your data. It takes care of most of the job on your behalf while reducing human input and enhancing accuracy.
So, this is the closest thing you can find to a one-click migration solution. You need to make a few quick, non-technical adjustments to a program like Cart2Cart before it begins your Magento migration from version 1 to version 2.
Using the Cart2Cart Magento 1 to Magento 2 data migration extension will cost you much less money than working with a reputable web development company. Additionally, migrating a full online store from Magento 1 to Magento 2 takes substantially less time.
Therefore, taking everything into account, automated migration is the ideal strategy you might employ to join the Magento 2 train before June 2020. And after experimenting with a variety of tools, Cart2Cart is the one I would most strongly suggest.
Why Use The Cart2Cart Data Migration Extension From Magento 1 To Magento 2?
The utility Cart2Cart is not just used for Magento migrations. It's a widely used technology that still makes automated migrations between numerous shopping cart platforms possible.
By reducing manual setups and enabling store owners to relocate all of their business entities without technical coding knowledge, it explicitly aims to simplify the entire ecommerce migration process. It also offers a user-friendly migration wizard to help you through the procedure.
The Magento 1 to Magento 2 data migration extension, accessible on the official Magento Extension Marketplace, is the main method by which Cart2Cart supports Magento upgrades.
And what about that? You can get the tool and install it on your Magento e-commerce platform for free. But it goes further than that. You can then proceed to register an account and get free customization of your migration options.
In addition, the Cart2Cart Magento 1 to Magento 2 data conversion extension is kind enough to transfer your data between the two platforms for free as a demo.
To show off its data transfer skills before the full migration procedure, it moves some of your online store entities from the source platform to the new target platform.
If the demo store persuades you to move forward with your Magento 1 to Magento 2 migration, you'll also note that Cart2Cart has a very flexible pricing plan. The number of entities you wish to move to will determine how much you pay before the final migration.
Cart2Cart will get to work as soon as you pay for the service and begin your entire migration. The data transfer process should only take a few hours, during which your online store will operate normally.
Yes, you read it correctly. Cart2Cart enables seamless migration from Magento 1 to Magento 2. If you'd like, you can even go on processing transactions while your site's data is duplicated and transmitted in the background.
In the end, you ought to be able to transfer all the essential elements of an e-commerce website, such as CMS pages, additional stores, reviews, coupons, orders, clients, producers, categories, products, etc. You may mirror anything important from your Magento 1 store to the desired Magento 2 store.
After saying that, let's learn how to switch from Magento 1 to Magento 2 using Cart2Cart:
How to Use Cart2Cart for Magento Migration from Version 1 to Version 2
Step 1: Deploy The Default Magento 2 Ecommerce Platform
Installing the default Magento 2 e-commerce platform on a suitable web server comes first. For advice on choosing the best web host for your Magento 2 online store, consult our comprehensive guide on Magento hosting.
You may now set up an entire Magento 2 store after investing in a reliable hosting plan for Magento. Since most well-known Magento hosts offer a one-click installer for Magento 2, this ought to be simple.
So you might want to keep your customizations as few as possible when building a website. The Magento default template without the extras performs best when used with the Cart2Cart Magento 1 to Magento 2 data migration extension.
Otherwise, further customizing your store would be fruitless because, after migration, the target shop will ultimately reflect the attributes of your source store. Additionally, any additional changes you make could result in problems and possibly modify the desired appearance of the target store.
Step 2: Install The Cart2Cart Magento 1 to Magento 2 Data Migration Extension
The customizing rule only has one exception. You can give your store the Cart2Cart Magento 1 to Magento 2 data migration plugin.
To be clear, this needs to be installed directly on your Magento 2 target platform. Look for the Cart2Cart M2 Upgrade on the Magento Marketplace. When ready to start the migration, you can open the extension you just installed for free.
Step 3: Create a Cart2Cart Account
To begin the migration process, you must first create an account with Cart2Cart using the extension or the company's main website.
You have a few alternatives for registration, whichever you choose. Use your Facebook or Google account credentials to log in or sign up the traditional way by providing your personal information.
Step 4: Enter Your Magento 1 Source Cart Details and Set Up Its Connection Bridge
When you log in to your account and start the Cart2Cart Magento upgrade wizard, it will show you the source and destination cart configuration window, where you must enter the information for each store and set up its associated connection bridges.
Nevertheless, the source cart part is presented first. You may now provide your source information by selecting "Magento" as the source cart and entering the URL of your source store in the following area.
The next step is configuring a connection bridge on your source cart, ultimately serving as the main conduit for data transit between the two systems.
Click the "Download Bridge" button to create the Source Store URL field once you've passed it. This will provide the bridge as an a.zip file directly to your local storage.
Then, using an FTP client, unzip it and put its contents into the root folder of your Magento 1 store.
I'm done now. A connecting bridge is now in your source cart. You can even test it if you'd like by selecting the "Check Connection" button.
Step 5: Enter Your Magento 2 Target Cart Details and Create Its Connection Bridge
Cart2Cart will ask you to enter the same information for your Magento 2 target store after entering the details for your Magento 1 source cart and setting up its connection bridge.
Go ahead and enter the URL of your Magento 2 site in the Target Store URL field after selecting Magento from the list of Target Cart options in the Target Cart Setup area.
Once you're done, you may download the connection bridge file for the target cart, unzip its contents to your local drive, and then use an FTP panel to paste everything into the root directory of your Magento 2 store.
By pressing the Check Connection button at this stage, you may determine whether the target cart connection is reliable.
Step 6: Choose The Store Entities You'd Like To Transfer
Once the connection bridges between the source and target carts are operational, the following step specifies the precise attributes you wish to transfer from your Magento 1 store to Magento 2.
Fortunately, Cart2Cart makes things easy by showing a checkbox next to each entity. Your ability to migrate items like:
CMS Pages: Titles, meta-keywords, meta-descriptions, descriptions, URLs, and content status.
Date of creation, rating, user name, summary, product, title, and type are all included in reviews.
Coupons: Name, status, description, code, date, customer groups, number of uses per coupon, number of uses per customer, discount type, and discount amount.
Shipping: Shipping information, including company, addresses 1, 2, nation, state, city, zip code, phone number, and fax number.
Orders include the following information: Customer name, email, billing address (company, addresses 1, 2, country, state, city, zip code, telephone, and fax), invoice, credit memo, shipment, order ID, order date, tax price, total price, order comments, order status, order products (name, SKU, option), product price, quantity, subtotal price, and discount price.
Customers: Customer ID, first and last names, email addresses, customer groups, newsletter subscription preferences, gender, dates of birth, passwords, the date the account was created, the billing address (company, addresses 1 and 2, country, state, city, zip code, phone number, and fax number), and the shipping address (company, address 1, address 2, country, state, city, zip code, telephone, fax).
Taxes: Tax classes, tax rates, and tax regulations (country, state, %). (tax class, tax rate).
Name and image of the manufacturer.
Image, thumbnail image, URL, name, status, meta title, meta description, and meta keywords are the different product categories.
Products: Quantity, Stock Availability, Manage Stock, Backorder, Base Image, Thumbnail Image, Additional Images, Variants (SKU, Weight, Attributes, Quantity, Images, Price, Special Price, Special Price From-To Date, Name, Tier Price, Group Price, MSRP), Downloadable Products (Price, Files, Max Downloads), Grouped Products (Associated Products), Bundled Products, Attributes (Name, Values), Custom Options (Drop-down, Radio
Well, by using the Select All checkbox, you can decide to import every single one of them. If not, you can select the precise entities you want to transfer and leave the other checkboxes empty.
Step 7: Customize Your Data Migration
Cart2Cart is a fairly universal application that lets you dynamically adjust your data translation process to the last detail. These options can be found in the Additional Options section, which often comes after entity selection.
Choose your settings from the list of options to customize your Magento transfer from version 1 to version 2.
For example, you can decide to have the system send shipments, credit notes, and invoices to your Magento 2 target shop. You could also want to remove the images from the blog post descriptions, category descriptions, and product descriptions.
Additionally, Cart2Cart gives you a choice to keep your customer IDs on the target store, import category and product SEO URLs, create product variants based on combinations of options, transfer even your customers' passwords, maintain the original order IDs on the target store, skip product thumbnail image migration, and clear your current data on the target store before the migration. Very good. Not at all awful.
The real kicker is here, though. Even though some of these solutions are provided without charge, the majority do. For instance, maintaining your initial customer IDs on the new Magento 2 store will cost you an additional $49. Then, a further $59 cost is required for importing categories and product SEO URLs.
Therefore, if you're on a tight budget, you might want to prioritize the most vital things.
Step 8: Perform a Free Demo Migration
Okay, I understand that the demo migration may seem pointless, especially given that Cart2Cart has already demonstrated its value through numerous positive evaluations from previous users.
All right. Although I agree with you regarding Cart2Cart, I would not want to forgo the free demo migration. It offers much-needed insights into potential future outcomes for your target store.
You may evaluate how various entities have been mapped, the frontend interface, the backend functionality, and some things you might need to configure after the conversion from the demo target store.
The time required for this data transmission should be around 30 minutes. Finally, Cart2Cart will only import a small number of the entities you have chosen.
Step 9: Start The Full Magento 1 to Magento 2 Migration
You can begin the complete migration procedure if your demo migration goes smoothly.
But it's important to know that Cart2Cart will charge you for everything before starting the whole migration. The cost of the data transfer and any additional migration options that come with it must be paid for.
If you were wondering, Cart2Cart offers competitive migration pricing rates often determined by the number of entities you want to transfer.
To obtain an idea of what you would pay ultimately, you could run your numbers through Cart2Cart's estimation tool in the meanwhile.
Now let's return to the migration process. You should be allowed to move through with the entire migration as soon as the bill is paid.
The process will then be carried out by Cart2Cart in the background while keeping your source Magento 1 store operational. As a result, you may be sure there won't be any downtime.
But if an issue does arise, you may quickly contact Cart2Cart's technical support staff at any hour of the day or night. They're accessible all the time.
If not, Cart2Cart won't require your input for the next few hours if everything is going according to plan. From Magento 1, all the data is immediately migrated and mapped onto Magento 2.
You can monitor the development from your Cart2Cart account in the interim. You might also close the window and conduct your transaction on the source store while waiting for updates.
Cart2Cart will eventually email you whatever option you select to let you know when the Magento migration from version 1 to version 2 is complete.
Up To You
That is all necessary to go from Magento 1 to Magento 2.
Then, as an extra precaution, you want to double-check every aspect of your Magento 2 target store. Review every last detail of its features, design, and functionality. Additionally, you might consider conducting a few tests involving purchases and transactions to get more assurance.
If everything is in order at this point, don't be reluctant to get a bottle of champagne and toast your recent success. Without writing a single line of code, you avoided the End-of-Life issues with Magento 1 and jumped onto the Magento 2 bandwagon.