Reading Time:
7
minutes
Movavi Video Editor is rapidly gaining popularity in the world of graphic design and editing. Movavi offers a user-friendly interface and a wide range of capabilities that will help anyone create incredible video experiences.
In 2004, the Movavi video editor was introduced to the market. It was the creation of a small start up company with a passion for video production. Movavi's capabilities grew as the company grew. Movavi began partnering with brands such as Intel and NVIDIA. They also began to offer new features in video editing.
Today we will introduce you to Movavi and take you through each step of the functionality so that you can decide if it is the right product for you.
What is Movavi's Video Editor?
Let's begin with the basics. Movavi Video Editor, a user-friendly software for editing video content, is designed to change the way you work. Movavi is intuitive enough to be used by novices, yet packed with features. It competes with market leaders such as Filmora and Adobe Creative Cloud.
This video editing program was initially designed for casual users. Although the features have improved over time, there may still be too few professional features that are available to the most advanced users.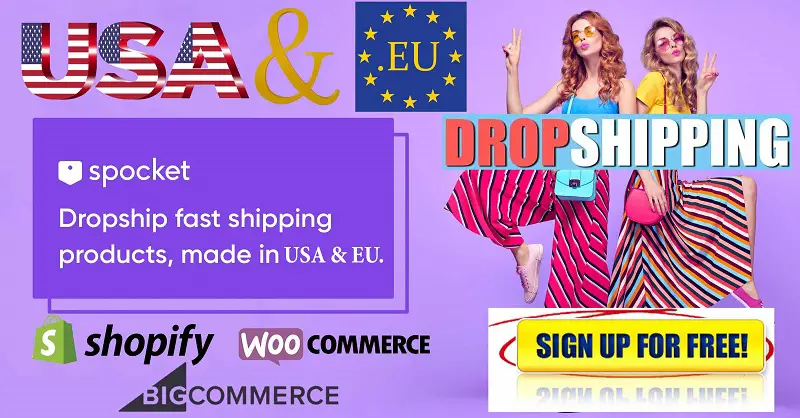 Movavi now has multiple versions of its software. It is available for Windows and Mac users. It also supports 14 languages, making it more appealing to global customers. Here are some Movavi features:
An intuitive user interface that is easy to use for beginners
Full content storage in the Media Bin
Video frames can be cut, cropped, or rotated.
Add sound effects and effects to enhance videos
Pre-made intros and keyframe animations
Many built-in videos, backgrounds and music.
Smooth animation transitions in video segments
Stabilization for shakey video footage
Video clips can be edited using the Chroma key
File processing and rendering lightning fast
Full 4K video and HD streaming at lightning speed
Additional content is available at the Movavi Effects Store
Easy of Use
Movavi's interface is the first thing you will encounter.
This is what makes the solution so appealing. It's very similar to Adobe Premiere Elements, and similar tools. However, it's also very easy for beginners. It's easy to find what you need without having to navigate through many tabs or windows.
Movavi's video editor is easy to use. It has a clean and simple interface that will make it easier for beginners to navigate the many options. To make it easy to find all the features, they are strategically placed.
The timeline is a standard layout for editing video. It can be found at the bottom of your screen. Here you can trim, drag and shuffle clips according to your needs. You will find the editing tools in two panels. One is vertically aligned to your left and the other is just above the timeline.
A preview window allows you to see what type of edits are being made in real time. There are no audio level gauges or meters to show you where your audio is peaking and what needs to be fixed. To find out the source of your problems, you will need to listen to your ears more.
Splitting the software allows you to see both the timelines and tools on one screen and the preview on another.
It will launch a guide box to help you get started if this is your first time running the program. If you are new to the program, this can be very helpful. You can read the step-by, detailed guide to learn everything you need about creating or editing your first video. You will also find information on how to restore older videos in the how-to section.
Importing
Before you can edit your videos online with any tool, you will need to import your media. This can be done from your webcam or your phone system. Movavi makes it easy to add media to your video files. You can add files to your Movavi file in the same way as linking Google drive or Apple cloud.
This service does not allow you to access your internal library. When you import your files, they will be added to your Movavi project timeline. This shouldn't be a problem if you only have a few files.
You may have to add files as you go, especially if you are creating something more complex, such as a professional video with voiceover elements or animations.
The import experience is not all bad. It's easy enough to use for YouTube users who want to manage their videos or create basic video content. Even when adding HD video content, there is no lag. Everything feels smooth and efficient.
The Movavi service has a camcorder function that can be used even in the trial version. This allows you to record straight within the program with a compatible device. If you are looking to edit immediately, this is a great place to start.
The screen capture function is not perfect. This feature is not available in Movavi. You can download the feature as part of Movavi Video Suite program. This will give you a stronger equalizer, converter and more effects options.
Editing
Movavi video editor gives you many options. You'll find a variety of options in the software. For example, you can change the resolution of your system to suit your needs. Editing can be done up to 4k.
It is also important to remember that editing is easy. The timeline allows you to move clips around just like Final Cut Pro. To specify what you want, you can also trim the edges of your video.
You can also place parts of the video in another part of the timeline or apply a filter to one section.
The editing tools are simple to find and use, as is the handy toolbar located above the timeline. Anyone who has used TechSmith Camtasia and Wondershare Filmora before will find the main interface easy to use. You shouldn't have any trouble if this is your first time using something similar.
This program is not intended for professional use. Keep that in mind as you add effects. However, you still have many effect options.
Effects
Movavi is a video editor that offers a variety of useful effects, transitions and filters to help you take your video projects to new heights. You can see how certain effects or transitions will look in your video, just like other video editing software. Drag the effect to the desired area of the timeline.
You can highlight certain parts of the footage with the help of a variety of effects available in your call-out area. This allows you to add arrows and circles to highlight the clips you wish to draw the most attention.
There are many options for adding stickers and clip art to your videos if you just want to have some fun. The text tool can be used to add captions or other text. You can edit text in all the usual ways, including size, color and font style.
It is simple to add effects, as with most video editing software. Drag and drop the text into the preview window. The program will automatically create a layer for it.
Extra Editing Tools
Movavi has a slightly simpler interface than other video editing software. However, this does not mean you won't need to rely on tutorials for how to use the service. This also means you won't see as many special effects here as you would elsewhere.
Movavi has many additional components that make it even more attractive. You can overlay filters, use slow motion and adjust stabilization levels. A chroma keying feature is common among top video editors. You also have an impressive array of tools to edit the audio of your video.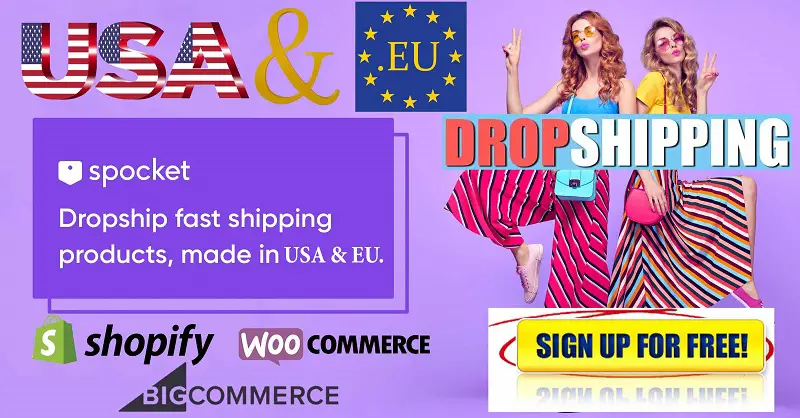 Record voiceovers in the program. You can also experiment with presets and tools to modify your content. You can have fun with noise cancellation, which may help reduce distracting background noises in your.mov files.
You may even want to play with the built-in montage wizard, or experiment with sideshows in your video content. Slideshow wizard is an additional feature that allows you to create animated slideshows. This can be done in full-feature mode. It takes only a few clicks to get started.
You can import as many images as you wish to the slideshow function. Additionally, you can choose from various transitions that will appear between slides. You can also add music to your content if you wish to create a more atmospheric atmosphere.
Sharing
Video editors need to be able to export their content easily. You need to be able export your video content to any.mov or.avi format to share it with the channels that you use. The Movavi video editing software has a convenient option to upload your videos to YouTube.
With just a few clicks, you can sign in to your account. To access your file in another way, you can click the export button. If you haven't yet upgraded to the full version, you will be reminded when you click the export button about your limitations.
You can modify the bitrate or adjust other technical settings via the export page. If you wish to share your videos online, you can upload your content to your website or social media.
Pricing
Movavi provides a free seven-day trial to beginners. However, if you wish to use the full functionality of the service you will need to download either a Microsoft Windows full version or a professional edition of the software. You can choose to invest in video editing tools such as Vimeo and AMD or opt for a less feature-rich one like Movavi.
You have the option to upgrade to the paid software and get a personal lifetime copy for $59.95 plus VAT or a business lifetime service for 159.85 plus VAT Each package comes with an activation code that allows you to use the software on one device. You can also purchase additional software solutions from the Movavi Store.
This company offers everything, from screen recording to full video suites. The video suite includes many of the same features as the video editor. These include conversion options, slideshows and recording for your monitor.
Movavi's video editing software is often on sale so keep an eye out for any special offers and deals.
Customer Service
Before you buy Movavi Video Editor Plus you should ensure that you are able to trust the company to provide quality service and support. Movavi's editors can be difficult to get support without the help of the community. However, Movavi is very effective in ensuring that you receive the guidance and assistance you require. Chat live with a representative on the website to get guidance on how you can receive a refund.
You will also find lots of help within the editor as well as on the website. There are many tutorials that will help you learn how to add a watermark to your video or show you the basics of the slideshow function. Movavi users have created a wealth of useful content.
Verdict
Now, let's see what you think about Movavi Video Editor. Is it a good idea or not to download this program? Movavi has a lot to offer at a reasonable price. Even though it is not free, it is safe to use and you can edit your video in many ways with this solution.
Movavi, however, is a video editor that's targeted at a specific type of customer. Movavi might be the right choice for you if you love shooting videos on your smartphone but don't know how to edit them. Movavi can assist you with filming in darkened or too bright settings, as well as correcting mistakes like setting the wrong filters or settings. It can be used to remove camera shakeiness and make the content more appealing.
If you are a professional editor who creates movies for a living, Movavi might not be able to provide the necessary functionality. You may find yourself in need of additional functionality.
Start by downloading the software for a free test. After you have tried the features, you can begin to think about upgrading.