Reading Time:
3
minutes
– 14-day free trial – Join our Dropship Program to get instant access to more than 4500 stock products that are ready to ship
Weekly new additions of 100-200 items
You can pick and choose the items you wish to sell
– Get all product images and product data.
– Free Return Service Click HERE to get more information
Low Shipping Cost – Click Here to get more information
– No dropship fee per order charged
Weekly Update: New Marketing Materials (banners, graphics)
Priority Orders Processing – Orders shipped from our warehouse in LOS ANGELES (CA).
Customer Support is available via Chat, Phone, and Email
CANCEL ANYTIME – NO LONG-TERM CONTRACTS
OPTION 1: Standard dropship program
The Standard Program gives you access and images to our data, and enrolls in our Dropship Program.
Once you sign up, you will be able to access our dropship portal which is available for members of the standard program.
Dropship portal gives you access to all of our products. You can download images, copy product information, export csv files, view inventory stock levels and set favorites. Download banners. Get email alerts about stock levels.
Dropshipping is a manual process that requires you to add items to your online store/selling platform.
Register for email alerts to receive product inventory updates via email.
*NEW FEATURE ADDED ( FACEBOOK & INSTAGRAM PLUGIN )
With our dropship program, you can now sell directly to Facebook and Instagram.
You can select items from our portal, upload them to your Facebook shop in just a few clicks once you have created a Facebook shop.
OPTION2 – Shopify App Dropship Program
This program is ideal for Shopify users who have an existing store or plan to open one.
The Shopify plugin app is very easy to use and will allow you to add/manage products in your Shopify store.
The app will update your stock count every day, so you don't have to worry about inventory levels.
With just a few clicks, you can add/remove/manage products to your shop.
OPTION 3 – Wix app dropship program
This program is ideal for people who have Wix stores or plan to open one.
The easy plugin app makes adding products to your Wix store very simple.
The app will update your stock count every day, so you don't have to worry about inventory levels.
With just a few clicks, you can add/remove/manage products to your shop.
OPTION 4 – Inventory Source dropship program
This program is ideal for people who own stores or want to sell on these platforms.
Inventorysource has partnered with us to offer you integrations for the following platforms.
Amazon, eBay, Walmart, Bigcomerce, Magento, Woocommerce, Prestashop, Shift4shop, Ecwid, Opencart.
AUTOMATICALLY UPLOAD CC WHOLESALE LOTHING PRODUCTS w/BULK FILTER, PRICING, AND CATEGORY TOOLS.
INTEGRATE INVENTORY LEVELS and PRODUCT DETAILS, IMAGES DIRECTLY INTO ECOMMERCE PLATFORMS, MARKETPLACES OR MULTICHANNEL PLATFORMS
SYNC INVENTORY STORK LEVELS AUTOMATICALLY UPDATED DAILY!
The $39/month fee is only for one integration to a single platform.
For more than one integration, the price will be $39 each
(If you sign up for the program, you won't have to pay $99/month inventorysource fees. Our program costs only $39/month.
LOW SHIPMENT COST
USA Drop Shipper – Items shipped from LOS ANGELES CA
Order Processing time: 1-2 business days
Delivery Time:

Priority: 5-7 business day from the date you place your order

SHIPPING FEE

1 item: $3.75
2-3 items: $4.75
4-5 items: $5.75
6-7 items: $6.75
8-9 items: $7.75
8.75 for 10 items or more

Once your order has been shipped, we will send you tracking information.
NO RETURNS
All authorized returns will be accepted
To get an authorization number please fill out the return form on our website on ccwholesaleclothing.com
Once your approval is granted, we will email you a pre-paid label that you can forward on to your customer.
The customer has 30 days to return the item for a full refund.
For items shipped within 48 continental US, free returns labels are available.
ACCOUNT SECTION
ORDER PROCESSING
After you have made a sale, you simply come to our website ccwholesaleclothing.com login to your account & place your order as a regular order with your info under billing info and your customers info under the shipping info.
Blind shipping is possible without any company information.
The shipping label will say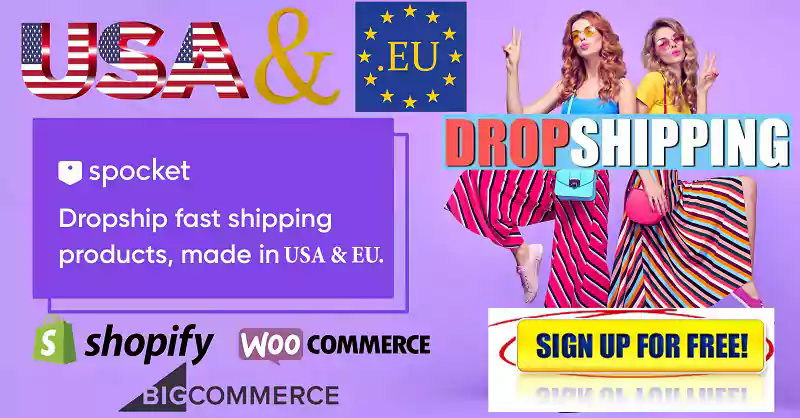 SHIPMENT DEPARTMENT
1732 Santee Street
Los Angeles, CA 90015
INTERNATIONAL SHIPMENT
Dropshipping is currently not available in the US.
We do offer international shipping options:
An account can be opened with USPS/UPS/DHL/FEDEX
Dropship your order with us.
We will prepare your order and email you the weight and size of the package.
We will email you the label.
We use the label that you provide and ship your order to you directly.