Reading Time:
13
minutes
Shopify is a powerful eCommerce platform which allows you to easily create and launch an online store. It also offers a variety of tools and apps to help you achieve your business goals. These apps are most commonly found in the Shopify app store, which contains over 4000 apps created by Shopify and third-party developers. Passionate app developers like Avada are continuing to develop and expand many more apps.
These apps, both paid and free, can enhance your store's functionality, including inventory management, shipping methods and SEO. Shopify has a vast ecosystem that makes it easy for all sizes and industries to find the right app. It can be difficult to choose the right option for your business with so many choices.
To help, I have compiled a list with the top Shopify apps. They were categorized from customer rewards to marketing, support to inventory management and SEO to sales boosters. These are all essential aspects of an online shop. Let's go!
Must have Shopify apps free
Shopify's free apps can be a great way to boost sales if you have a limited budget. Let's look at the essential Shopify apps that you need to run your online store.
Product Review and Photo Reviews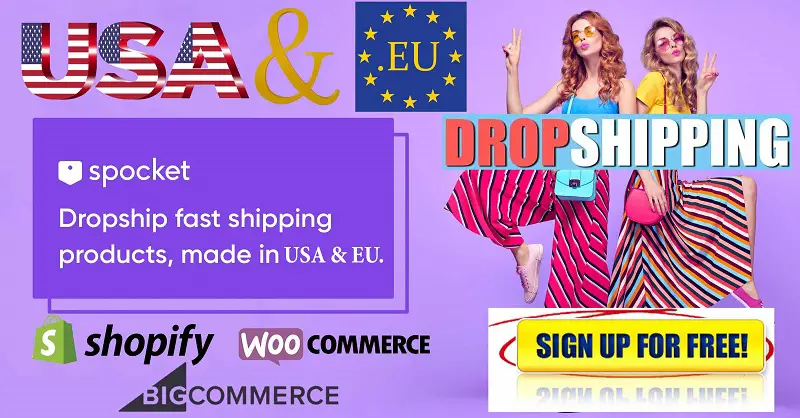 Photo Reviews and Product Reviews are among the key factors that influence a buyer's purchase decision. You can increase brand trust and encourage buyers to buy by displaying reviews from verified buyers. Product Review – Photo Reviews are a must-have.
You can increase your review submission rate with the app by allowing users upload multiple images at once. The review reminder is displayed on the Order View Page, My Account Page and Order Page. To motivate customers to leave reviews, you can send up to three follow-up emails.
This app is absolutely free! Photo Reviews by AVADA can be used in stores of any size to benefit from this simple but powerful app.
PDF Invoice: Order Printer+
Shopify's most flexible PDF invoice app, PDF Invoice Order Printer, is a handy tool that can be used to create professional billing documents, templates, and packing slips. This will help you make your business appear more professional, and it allows customers to print their own bills for any purpose.
Paperwork is always a tedious task for admins. AVADA PDF Invoice will reduce the amount of paperwork and allow your business to work more efficiently with fewer errors. You can instantly apply for and create documents using four pre-made templates. Bright and attractive billings make customers feel secure and relaxed.
No Shipping Charge – Announcement bar
Online stores are almost always required to offer free shipping. But did you know that it can also increase sales? You can remind your customers to increase their shopping carts with AvaShip – Free Shipping Bar. This will help you avoid shipping charges. The app message can be modified depending on how much a visitor's cart is worth. This will reduce cart abandonment as customers are aware of the shipping cost throughout.
You can choose from a variety of presets to instantly apply. You can also customize the content and design of your message. For example, you could write a holiday greeting with cute Emojis. To maximize the effectiveness of the Avada Free Shipping Bar, it is a smart idea to limit the display of shipping bars to specific pages, positions, or countries.
You can integrate Google Analytics Reports with the app to get insights into visitor reactions.
All features are free of charge
Pricing:
Droplet plan: Unlimited invoices and all features included
Pond plan: $9 for priority ticket, live chat support and removable branding
AVADA Size Table FREE!
Selling fashion items, which is what many first-time entrepreneurs choose as a viable business option, will help you understand how customers require a size chart to order online. You won't have to worry about them returning the shirt they order if it fits perfectly. Shopify is now able to use the AVADA Size Guide for free.
The app allows store administrators to instantly add size charts to their store. There are six presets available for top, bottom, and shoes. These are the sizes that most products use. You can customize the title, icon and background colors.
The AVADA Size chart also allows you to upload videos and images that illustrate your products.
Pricing: No cost for life
Tagembed – Social Media Feed
Marketing is a competitive field. Engaging with your customers and adding functionality and appeal to your store is one of the best ways to survive and be different from your competitors. It's easy! – Embedding social media feeds with the Social Media Feed Widget from Tagembed.
You can now improve the functionality and visuals of your website in one step with a quick, easy and code-free process.
Social media feeds apps allow you to collect social media posts from 18+ social networks and display them beautifully in your Shopify store. Your store's visuals will be enhanced by vibrant and elegant social media posts.
Using the custom CTA to add "buy now" can help you achieve more sales and meet your business goals.
You can also customize your social media widget with the customization feature. This allows you to change the layout, themes and other elements to match your website's style. You can also remove unwelcome posts from your feed to maintain the quality and integrity of your store.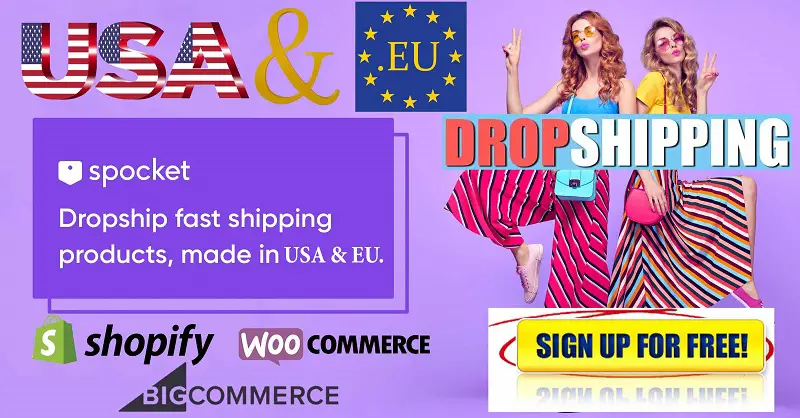 You can also get custom CSS, analytics and custom posts. The app also offers a free forever plan that can be used to customize your theme settings, hashtag highlighter, and other useful features. This makes it an ideal tool for anyone with a budget.
Pricing: Installation and use are free
EPROLO is a dropshipping platform that offers over 300,000 products in 100 categories. EPROLO has warehouses located in China and abroad and can offer fast shipping and competitive prices to any country. EPROLO supports product sourcing via multiple eCommerce wholesale websites like AliExpress. You can also submit sourcing requests by copying product links. They can also use the EPROLO Chrome extension for products import.
EPROLO can also help with branding. EPROLO allows users to order customized package boxes, gift certificates, and tapes. EPROLO also launched a POD App for store owners. It allows users to search for POD products and create their own items. Once the items are imported, you can sell them.
Must have Shopify apps for marketing
eCommerce businesses will always need marketing. These Shopify apps can be a great way to market your business and increase awareness.
AVADA SMS & Email Marketing Automation
SMS & Email Marketing Automation can be a powerful tool for anyone who wants to make the most of email marketing. AVADA offers both mass and automated sending campaigns and can be used to create and send messages that are relevant to segments of customers.
Online merchants have many options for automating their emails and can easily launch campaigns to convert customers. Store admins can also create attractive exit-intent popups to collect leads and deliver promotions.
You can also access detailed reports that show the performance of every campaign. You can therefore evaluate the effectiveness of each campaign and make necessary adjustments at any time.
Pricing:
15,000 emails/month and 1,000 contacts are included in the free plan
The Pro Plan starts at $9 and comes with a 14-day trial.
Affiliate Marketing
Affiliate marketing is a great marketing strategy for small businesses. It allows you to advertise with no upfront costs. And UpPromote: Affiliate marketing is an option to help you track, build and succeed.
You don't need any technical knowledge to start building your affiliate team. You can grow your team by converting customers into affiliates using the convert customer function. Affiliates can also invite others via Multi-level marketing (MLM). UpPromote's best feature is the ability to list your offers on UpPromote marketplace in order to reach more ambassadors.
UpPromote also allows you to monitor and report on your affiliate performance. This includes details about sales, clicks and purchases. Moreover, all referral orders made by your affiliates will automatically be tracked via real-time tracking systems.
Pricing:
Free plan: Review up to 200 referral orders per month and receive basic features.
Growth plan: $19.99/month with more features and review up to 300 referral orders/month
Professional plan: $59.99/month with valuable features, reviewing up to 600 referrals orders/month.
Enterprise plan: $119.99/month with unlimited features and unlimited referral orders/month.
Loox Photo Reviews
Loox allows you to upload photos of customers to your online shop. Photo reviews are powerful social proof and can help increase conversion rates. Loox allows you to show photos on any page in your store, such as below a product or a review page.
You can send automated emails asking customers to leave reviews. You can offer discounts and promotions in exchange for valuable reviews. Over 4,000 store owners have used the app, which has received a Shopify rating of 4.9 stars.
Pricing: Free 14-day trial
Basic plan: $9.99/month, 100 review request emails per month
Advanced plan: $29.99/month, 500 review requests emails per month and advanced customization
Pro Plan: $59.99/month, 1,500 review requests emails per month and all Loox integrations
Enterprise plan $99.99/month for 10,000 review requests emails per month and all Pro features
PushOwl Web push notifications
Online sellers face a lot of problems with abandoned carts. You would want to make sure you get sales back from your already-engaged customers. PushOwl allows you to remind potential buyers about abandoned carts, and encourage them return to purchase. For example, you could offer special discounts for cart owners.
PushOwl allows you to send customized reminders and campaigns, such as back in stock notifications or review notifications after a product has been shipped. You can personalize the notifications by adding images, buttons and messages. The Shopify app store has a perfect 5-star rating.
Pricing: Start with 500 impressions free of charge. After that, you can upgrade to a paid Business plan starting at $19 per Month for 10,000 impressions.
Must have Shopify apps for SEO
SEO is essential if you sell online. Search Engine Optimization (SEO), is a process that improves a website's rank in Google search results. The more you can do it well, the more customers and traffic your store will attract. These are the Shopify apps that can be used for SEO.
SEO Suite – SEO Image Optimizer
SEO Suite & Image Optimizer are a one-stop solution that allows store owners to easily implement on-page SEO strategies. This app includes a lot of important features to optimize your Shopify site.
The app speeds up site loading and improves user experience. It compresses images without compromising quality and plays preloading of instant pages.
Other functions such as image alt tags and meta tags & rules or Google structured data can make your website more search engine friendly, which will result in a higher ranking.
Seo Suite by AVADA is a simple and user-friendly interface that allows anyone to increase site rankings, traffic and sales, even if they are not technical.
Must have Shopify apps to increase sales
These are the essential Shopify apps that will increase your sales. This is what every eCommerce store needs, so get these apps installed as soon as you can.
AVADA Boosts Sales 14 in 1
AVADA Boost Sales 14 is a powerful solution for increasing your sales and conversions. It displays dynamic customer interactions through sales pops and creates urgency and scarcity using countdown timers. Customers' trust is strengthened with trust badges. These practices remove customers' hesitations and speed up the purchase process.
AVADA Boost Sales is a great choice for Shopify store owners, as it offers many new features, such as inactive tab, sticky Add-to-Cart, add-to Cart animation, content protection and hide dynamic checkout button.
Pricing: Free
Smart Bundle Upsell – Upsells
The powerful app SMART Bundle upsell has received excellent reviews. It allows you to reward customers with discounts or free shipping when they purchase enough products. It takes only 30 seconds to setup and you can instantly increase your revenue. The app tracks all items customers have in their carts, so upsell products will automatically match customer buying habits.
VITALS: 40 apps in one
This may seem overwhelming. However, I discovered an app with over 40 apps within it. You should definitely give it a try. VITALS is an app that aims to increase sales by increasing conversion rates and decreasing loading times. Apps include product reviews, currency converters, wheel of fortunes, product bundles and discounted pricing. Although I haven't tried all features, the app has a perfect 5-star rating on Shopify and almost 700 users. It's worth a try.
Xporter – Data export tool
Do you use spreadsheets to track inventory? Many of us use spreadsheets to track inventory. Xporter, an app that allows you to export data from your store in a CSV and XML format, is great. It makes it easy to organize your data and gain a better understanding of the data in order to grow your business. You can use the dashboard to create a checklist and export reports online.
Shopney – Mobile app builder
Mobile commerce accounts for more than 80% of all eCommerce transactions worldwide. A native mobile app is the best way to take advantage of this trend. Shopney is the top-rated Shopify mobile app creator. You can convert your Shopify store to a mobile app within minutes, without needing any programming or design skills.
Shopney allows you to choose from a variety of themes so that your product is attractive and easy to sell. Shopify can help you increase your conversion rate up to 5x. This is possible by offering a great mobile experience, push notifications and fast checkout. You can also chat in-app with your customers. Shopney makes it easy to convert, engage, and increase your mobile sales.
Must have Shopify apps to receive reviews, loyalty, rewards, and other benefits
After you have successfully promoted your business and gained customers, you need to find creative ways to keep them loyal. Your business will gain regular customers and brand advocates by asking for feedback and offering rewards. These Shopify apps are for product reviews, loyalty and rewards.
Loyalty Program
Smile offers customers timely incentives and rewards for loyalty. Customers can leave reviews and share their products with family and friends. There are three types of rewards programs available:
Referral program
Loyalty points program
The VIP Program
The app allows you to create programs that increase customer engagement and increase your revenue. These programs allow customers to spread the word about your company. Shopify currently rates the app 4.7 stars.
Form Builder: Unique forms for researching
A form can be used to build a bridge between customers and you. Visitors can submit custom forms to your website using the Form Builder app. They can ask for wholesale pricing or new orders. The app is easy to install and allows you to add your branding to the templates.
Social Reviews & Photos – Collect and display reviews
Social reviews can be a powerful way to build trust and motivate customers to buy. What if you could collect all types of reviews and post them on your website? This is a powerful selling tool. Photo & Social Reviews from Kudobuzz allows you to collect and display reviews from Google and Amazon in your photo, video or text forms. These reviews can also be used to improve the SEO of your site and increase your marketing efforts.
Pricing:
Coffee plan: 100 monthly orders are free
Breakfast plan: $12.99/month, 500 orders per months
Launch plan: $19.99/month, 1500 orders per month, advanced features
Must have Shopify apps for customer support
You will need to find effective ways to convert visitors into customers, as Shopify stores are increasingly popular. These Shopify apps can help you make it easier to assist customers with questions regarding shipping and price.
Shipway – Post purchase automation app
Shipway is a great app for anyone who wants to provide a premium after-purchase experience. You can provide order review, tracking and notifications. Shopify's app allows you to share real-time tracking updates, whatsapp/email/sms deliveries alerts, and ask customers for a review. Customers feel more trustworthy and transparent when they see the branded tracking page. Shipway allows you to measure customer satisfaction using a net promoter score.
Shipway is a great dropshipping platform, as it works with over 500 shipping carriers around the world.
Shipping: Shipway allows you to get started free of charge for up to 500 deliveries The cost of their paid plans is $9.99 per month with shipping as low as 1 per shipment.
Return Magic – Product return solution
There will always be customers unhappy with your products who want to return them. The average eCommerce return rate is 30%. You should be prepared for this. The Return Magic app makes it easy to manage the return process. It allows you to automate money or gift card refunds, create and print return labels, exchanges and create automation results that personalize the process. This will make it easy for shoppers to return their money and allow them to buy again.
Pricing: A 30-day trial is free, then $10/month for the basic plan that allows you to have fewer than 10 returns per month. Based on the number of returns received by your store, the price will go up.
Shoelace Retargeting Customers
You should be aware of your existing traffic as a source of revenue and help it whenever possible. Shoelace allows you to create retargeting ads on Facebook and Instagram that remind customers how great your store really is. These ads will educate your audience and encourage them to return to your website. These ads will provide valuable information relevant to various stages of the purchasing process. This is a great way to establish stronger and more lasting relationships with customers.
Pricing: The integrations cost $79 per month to install and pricing plans start at $249 per month. Plans will increase in price depending on how advanced your ad is with retargeting.
Point-of-sale – In-person sales
Shopify POS can be a great tool to manage transactions if you sell both online and in person. Shopify Payment will allow you to quickly receive money from sales with no transaction fees. Shopify has created Point of Sale to allow you to sell anywhere and provide seamless shopping experiences. The app has all the necessary features to help you sell offline, including accepting payment methods and processing payments via phones. It also tracks your sales performance. It also features a minimalist design (yay dark mode!). It is easy to use.
Pricing: The Pro plan is free to install and the best for selling at fairs, pop-ups or markets. The Pro plan costs $89 per month for each location, and is best for selling in a brick-and-mortar store.
HelpCenter app – Customer service solution
Shopify's HelpCenter app makes it easy to improve and automate customer service. The HelpCenter app can be signed up for free and includes a variety of features, including live chat, product description tabs and a help desk ticketing system. There is also an FAQ builder. All inquiries via email, Facebook Messenger, and live chat are handled under one HelpDesk.
Small and medium-sized businesses can add these solutions easily to their Shopify store with the HelpCenter app. HelpCenter is easy to download and add to Shopify because of its seamless integration with Shopify. Drag and drop editing allows for quick processing without any coding skills.
The HelpCenter app is easy to use and to implement. A great customer support team is available to assist you with every step. The app can be used with multiple Shopify stores from the same account.
Pricing:
$0/Forever Free Basic Features and 50 Tickets Quota Per Month
$3.99/month for a complete FAQ page + basic Product Tabs, and 3500 tickets/year
$3.99/month for full Product Tabs functionality + basic FAQ page, and 3500 tickets/year
$9.99/month for 17000 tickets/year, plus basic FAQ and Product tabs features
Must have Shopify apps to manage your inventory
You will find more products over time for your Shopify store. It can be difficult to manage hundreds or thousands of products. These must-have Shopify apps can make managing inventory easy and allow you to grow your business.
DataFeedWatch Multichannel Listing
DataFeedWatch allows Shopify stores to easily create, optimize and manage product feeds across more than 1000 sales channels and marketplaces in more than 50 countries.
The app seamlessly integrates with Shopify so connecting to DataFeedWatch from your store is easy. It allows you to optimize your listings, track their performance, and keep track of them for all your favorite sales channels, including Google Shopping, Amazon and Facebook, Criteo and Shopzilla. It all in one, intuitive and central platform.
There is no limit to the size of your inventory. DataFeedWatch can process hundreds of thousands of products per day and ensures that your feed is updated daily to provide your customers with accurate and up-to-date product listings that will make them click.
Pricing: Starting at $39 per month Free trial for 15 days Additional charges could apply.
AfterShip Tracking
AfterShip is the best app to manage all your shipping details from one location. The app can provide all information that your customer requires regarding delivery. The app allows you to create a tracking page for each shipment. You can also customize it with your store URL, Instagram photos and logo. Customers can also use the app to contact them about their shipments.
Pricing: Free 14-day trial
Free for 50 shipments quota per month
Essential plan: $9/month for 100 shipments quota per month
Growth plan: $29/month for 500 shipments quota per month
Pro plan: $99/month for 2,000 shipments quota per month
Instagram Shop- Shoppable Instagram Feed
Because almost everyone uses Instagram, it is one of the most used social media platforms to sell. It is difficult to sell, however, because you cannot add product links to your posts. This problem can be fixed by Instagram Shop by SNPT. You can customize your Instagram feed with the app. This allows you to show photos from your accounts and tag related products. Customers can view your Instagram photos while shopping. You can also link to your Instagram photos with a "Buy" button for direct purchase.
Your photos can also be used as social proof for products if they are taken by customers. This helps you manage your marketing and products better. Instagram Shop is a must-have Shopify app.
TradeGecko Inventory Management
TradeGecko, a popular inventory management application, allows you to manage orders and keep track of inventory while your business grows. You can manage wholesale and retail channels. It also offers flexibility for customizing. The dashboard allows you to easily edit branding and price lists. TradeGecko can also be integrated with accounting software such as Xero Online or QuickBooks Online.
Pricing: Free 14-day trial
Founder Plan: $39/month per user, 50 orders/month
Lite Plan: $99/month, 2 users and 50 orders/month
Small business plan: $249/month, 5 users and 500 orders/month
For 8 users, the Business Plan costs $699 per month and allows for 1500 orders per month. You can save even more by signing up for an Annual Subscription.
Last words
Shopify is an eCommerce platform that allows you to sell online. Its apps are one reason why it is so popular. These apps will help you improve the functionality of your store and the customer experience. Profitability is now easier than ever, whether you are looking to increase revenue or streamline the selling process.
Have you found the right app for your Shopify store? The best app is one that suits your needs the most. Feel free to comment below if you have any questions. Best of luck with your eCommerce journey, as always!