Reading Time:
11
minutes
Oberlo Review: 5 Reasons to Use
Excellent value for money and best value compared to competitors
It is easy to set it up, and the integration with Shopify works flawlessly.
It makes it easy to filter products and search.
Different price packages depending on usage, so no huge initial cost.
Shopify Stores can be run on autopilot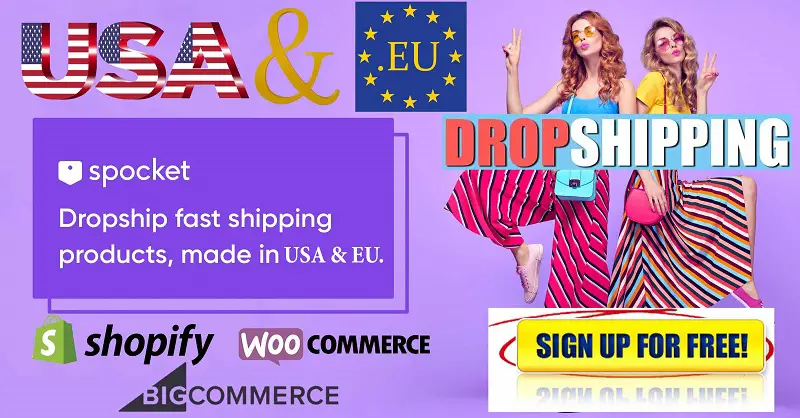 What is Oberlo?
Oberlo is a dropshipping app made exclusively for Shopify. It helps sellers find new products for selling online and arranges shipment to their customers. This guide will explain Oberlo in detail and answer any questions you may have about the app. By the end of this review, you'll have both the knowledge and confidence to start a dropshipping business with Oberlo.
Dropshipping is still a viable business model for online entrepreneurs who don't want to manage inventory and supply chain. Dropshipping allows the merchant to fulfill orders directly from the supplier and the retailer does not have to manage stock control.
A recent study conducted by DiCentral and Lehigh University showed that retailers who adopted ecommerce and dropshipping have seen financial improvements on various levels including increased revenue and margin growth as well as expanded market share. Dropshipping is a great way to improve customer service, according to the study.
Dropshipping is a great option for retailers who are ready to adopt it and want to learn more about the benefits of dropshipping. You'll have all the information you need in order to use the Oberlo Dropshipping App for Shopify by the end of this article.
Oberlo is available to anyone
Anyone with a Shopify store can use Oberlo. Oberlo is a great tool for anyone who wants to start a dropshipping company or expand an existing catalog.
Oberlo is a Shopify-only company. You will need to either create a Shopify store or link an existing Shopify shop to your Oberlo account.
Oberlo Pricing Review: What does Oberlo cost?
Oberlo's pricing policy is very reasonable. The company offers three main plans:
Starter Plan – No Charge
The Starter plan includes all the Oberlo features for free and allows clients to create a small online shop that sells 500 products. A fully-equipped online shop with automated order fulfillment and sales reports is available. You can also import products directly from AliExpress using the Chrome extension.
Features
500 Products
Unlimited Monthly Orders
Daily product sync
Order fulfillment in one click
Inventory update
Tracking numbers for AliExpress auto import
Automated pricing and markups
Chrome extension to import products directly from AliExpress
Sales reports
Dispute management features to resolve supplier issues
Basic Plan – $29.90 per Month
Oberlo Basic costs $29.90 per month and allows clients up to 10,000 products to be sold in their online store. Clients can now receive unlimited monthly orders after the plan was upgraded. This plan offers all the features of the Starter plan, including bulk orders, variant mapping and the ability to track orders in real time.
Features
10,000 Products
Unlimited Monthly Orders
Variant mapping
Oberlo Chrome Extension
Automated product pricing
Product statistics
Updates to inventory
Sales reports
Bulk Orders
Tracking real-time orders
Affiliate Program
Order fulfillment monitoring
Pro Plan – $79.90 per month
The Pro Plan is available for large online shops and costs $79.90 per month. The Pro Plan allows unlimited monthly orders, allows multiple users to access the Basic plan, and includes all features of the Basic plan. This plan offers advanced functionality and is ideal for businesses who are ready to scale.
30.000 products
Unlimited orders per month
All included in the Basic Starter + plan
Multiple employees account
Order fulfilment monitoring
Captcha solver
Shopify allows Oberlo to be free with Shopify
Oberlo Starter plans are completely free. However, note that these prices don't include your Shopify subscription costs, which can range from $29 per month to $299+ per month.
Product Management Features
AliExpress allows you to import products quickly and easily
Oberlo allows you to import products from AliExpress directly from your website. This is a great feature for anyone looking to improve the functionality of their online shop and save time. Oberlo allows customers to import products directly from AliExpress.
Clients also get the option to import products that have fast delivery times by using the ePacket filter.
Customization of products
Oberlo lets clients customize their products to stand out from the rest. You can upload product images, edit the titles and descriptions.
Automated product inventory
Oberlo has a huge advantage: it automatically updates your inventory. This means you don't need to check and update reports as often.
This means that if you have any products in stock at AliExpress and they are not available, the information will automatically be added to your profile. Dropshippers that don't have an automated product inventory run the risk of selling out products, which can result in negative customer reviews and a decrease in customer loyalty.
Oberlo automatically updates the product prices.
Tracking of sales and shipment
Oberlo allows clients to track orders for both the Basic and Pro plans. This feature is extremely useful as it ensures that clients' products reach their customers. The feature allows you to track orders at any time. You can also use it to track sales and profit with the costs dashboard. The dashboard automatically calculates how much profit you make.
Integration by third parties
Oberlo is only compatible with Shopify. Oberlo will not work with an existing online store that you have on another ecommerce platform.
Multilingual Info
Oberlo is available in English and Portuguese, as well as French, Italian, German and German. The website states that Oberlo will soon be available in other languages.
Multicurrency Information
Oberlo permits product import in USD only You can adjust your Shopify settings to allow you to sell products in other currencies. If you want to learn how to change product prices in other currencies, check out this guide.
Multiregion Info
Oberlo ships worldwide, which is one of the most common questions. The platform suggests that customers choose target markets to increase profits.
Analytics
Oberlo assists clients to track data and assess the performance of their online stores using Google Analytics. You can use Google Analytics to collect two types data that are vital for your business: User acquisition Data and User behavior Data. Oberlo has a detailed guide that explains how Google Analytics can be used for your business. You can also visit HubSpot's Ultimate Guide to Google Analytics 2020.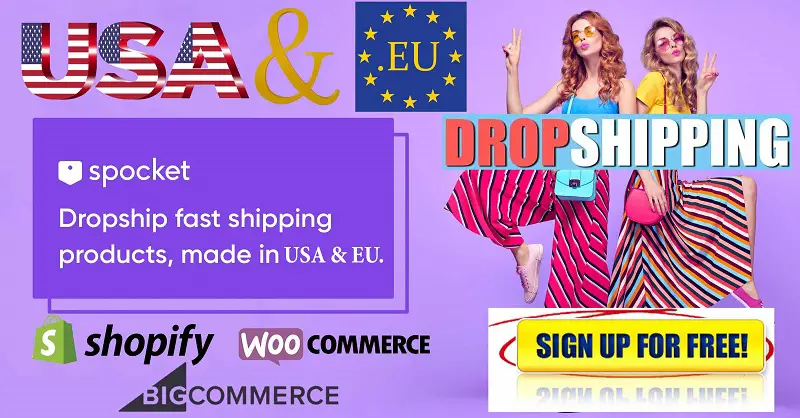 What does Oberlo do?
Simply put, Oberlo is a Shopify app-slash-marketplace that lets you find products you can dropship.
After creating an account, you will be able to browse Oberlo's marketplace and search for products you want to sell. You can then quickly add the items to your Shopify store. You can fulfill orders from customers who purchase products from your website by shipping them directly from your suppliers.
Learn more about Oberlo and how you can create an account to start dropping shipping products.
How do I create an account?
You have two options: sign up on the app's site or create Shopify accounts to get started.
If you select the latter, you just need to click the big blue button on Oberlo's homepage. Once you have created your Oberlo account, all that is required is to enter your email address.
If you opt for the "Shopify first" route, then you'll go through Shopify's sign up process. After creating an account, navigate the "Products" section of your Shopify store backend and click "More Actions" to add the Oberlo app. Shopify will then create an account.
There is no one right way to do this. Because Oberlo and Shopify are so closely connected, you will need accounts on both platforms in order to start selling.
How to connect Oberlo and Shopify
This is only necessary if you have signed up for an Oberlo account. You can add the Oberlo plugin to your Shopify backend if you have a Shopify account.
After creating an Oberlo account, you will be taken to your dashboard. Here you can connect an existing Shopify Account or create a brand new one. Oberlo will redirect to the Shopify login page if you choose the first option. If you choose to go with the second, Oberlo will take you to the sign up process.
How do you find the right products to sell?
Are you all set up with your Oberlo or Shopify accounts? That's great! You can start browsing the marketplace for items that you can dropship.
Oberlo's search feature is the fastest way to accomplish this. Head to app.oberlo.com/explore then enter a product type or category onto the search box.
Oberlo also allows you to search by product type in its marketplace. Click on the category you are interested in to narrow your search.
How to locate Oberlo Bestsellers
Oberlo makes it easy for you to find the top-selling products and most popular products on the site. One simple way to do this is to check oberlo.com/browse-trending-products to see a roundup of "soon-to-be-trending products."
To receive product suggestions, you can enter your email address in the sign-up box.
Oberlo Marketplace Suppliers
There are three types of Oberlo suppliers: Verified Suppliers (Oberlo Suppliers), AliExpress Suppliers (AliExpress Suppliers), and Oberlo Suppliers. Let's look closer at each vendor type.
Oberlo Suppliers are the suppliers you will find on Oberlo. Oberlo inspects the operations, warehouses and business documents of suppliers to ensure that you are sourcing legitimate items.
Verified Suppliers – These are Oberlo's top-of-the-line vendors. Verified Suppliers are not only kept under control by the company but also have a track record. To be verified, a supplier must process at least 1,000 orders, have an order completion rate of 95%, and have a low dispute rate (less than 2%).
These suppliers can be identified by the Verified badge on their listing.
AliExpress – These vendors can be found on AliExpress. AliExpress suppliers, unlike those in Oberlo's marketplace are not being verified or checked by Oberlo. You will need to verify that the vendor is legitimate and reliable.
How do I import products from Oberlo?
Let's now talk about how to add products to your catalogue. If you're browsing the Oberlo marketplace, you can easily add products to your import list by hovering on the item and clicking the green import list button.
Alternativly, you can visit the product page and click the "Add To Import List" button.
Both cases will include the products that you have selected in your import list. When you are ready to add the items to your Shopify catalog, click the checkbox next to each product and click "Import all".
How to import AliExpress products using the Oberlo Chrome Extension
Oberlo Chrome Extension is available to allow you to import products from AliExpress into Oberlo. You can find OCE here. You can add it to your Chrome browser.
AliExpress.com allows you to add products directly from the OCE. Simply go to AliExpress.com, search for the product you are interested in, and then hover over the item to view the Oberlo icon. The same icon should appear on specific product pages.
To add the item to Oberlo's import list, click the icon
What about Oberlo bulk Import?
Oberlo recently added bulk import to their platform. This feature was unavailable for a while. Go to the Oberlo Dashboard, click on My Products page and you can use it. Click on the "Mass Import" button to locate the extension icon in your Chrome navbar.
How do you set Oberlo prices?
Now you have your import list. Navigate to your import list and click the Variants tab. You can then view your price list and manually adjust the prices.
You can also modify prices in bulk by clicking on the "Change All Price" button. Here you can either enter a multiplier or a new value.
Oberlo: How to manage orders, both automatically fulfilled and not.
If a customer orders an item through your website, the product should be listed on Oberlo's "Orders" page. It should also be marked as not fulfilled. The item will also have an orange "Order Products" button. To order items from the supplier, click that button and proceed to fulfillment.
If you see an order marked as complete without a tracking number attached, it could be one of these two possibilities. You can either see a shipping label or the order has been marked as fulfilled by Shopify, even though you haven't yet ordered the item from your supplier.
This can be prevented by visiting Shopify's Checkout page, and selecting Do not automatically fulfill any order's line items.
If an order appears as being automatically fulfilled on Oberlo, but you haven't yet purchased it from your supplier, you will need to cancel fulfillment.
Oberlo: How can I cancel my order?
You can cancel your order by going to Shopify's order page. Click the "More" link at the dropdown and select either "Cancel fulfillment" (or "Void Label"). This will change the order status in Oberlo from fulfilled to unfulfilled. You'll then be able order the product directly from your supplier.
After that, your supplier can take care of the rest.
How to deal with returns and refunds at Oberlo
According to Oberlo, the suppliers on its platform (both Verified and regular ones) do not accept returns but will issue refunds if:
It was the wrong item. Evidence is required.
The package arrived damaged (evidence required).
The item arrived in very poor condition (evidence required).
The order was lost.
The delivery estimate has expired.
If you're dropshipping from AliExpress, you should familiarize yourself with their Buyer Protection policy, which basically states that you have the right to a refund if an item is significantly different from the description and/or if the order was not fulfilled on time.
Whatever the case, be sure to iron out your returns and refunds policy before you start selling. You can download the Shopify template and adapt it to your shop.
Customer service at Oberlo: What options are available?
Oberlo offers users live chat on their website and an informative blog that provides entrepreneurs with strategies and tips on how to build a successful dropshipping business. Oberlo can be reached via:
Oberlo Help Center – You can browse help.oberlo.com to find answers to any questions you may have. You can search for a keyword or query by simply entering it into the search box. Or navigate to a relevant topic.
Email – Drop us a note at hello@oberlo.com to reach the Oberlo team.
How to cancel your Oberlo Subscription
You can cancel your Oberlo account at any time by using one of these two methods
You can uninstall Oberlo in your Shopify store by going to "Apps" and clicking the trash icon next to Oberlo.
You have the option to close down your Shopify store. Go to Settings and click "Account." Scroll to the bottom to find the "Close store" button.
How to Buy an Oberlo Store
You don't have to start a dropshipping company from scratch. Instead, you can buy an existing Shopify store on Exchange. This marketplace is for entrepreneurs who want to sell or buy Shopify businesses. Exchange has a category specifically for dropshipping websites, so if you're looking to take an Oberlo + Shopify site off someone's hands, this is a great place to start.
Oberlo success stories
Oberlo shares often stories from entrepreneurs who have achieved success with their solution. These are just a few:
HUSKYBEARD
HUSKYBEARD, a beard-grooming ecommerce shop, was founded in 2016 by Paul Lee. According to Oberlo, Paul was working a 9 to 5 job at a restaurant and started HUSKYBEARD after learning all about beard grooming from his own experience.
Paul initially wanted to create his own beard growth recipe, but that proved difficult and costly. Dropshipping was a way for him to save time and avoid the hassle of creating his own products. He switched his business model and signed up for Shopify. Oberlo was installed.
He did extensive research on suppliers and tried many products before settling on the best ones for his shop. Then he started running Facebook ads. He grew his business from there. He quit his job and decided to focus full-time on HUSKYBEARD after he began making $3,000 per month.
Paul's business acumen and determination enabled him to turn the site into a 6-figure company.
Paul sold the company in 2016 and made a profit of $49,000.
Jacky Chou's and Albert Liu's home decor business
Oberlo has another success story: Jacky Chou, Albert Liu created an online home decor shop as an experiment to help land clients for their marketing consulting company.
Albert told Oberlo that they initially dedicated $5,000 in Facebook ad spend so they could test their concept. This helped them to identify products that were in high demand. And this was before Black Friday.
They were able to make profits with one product and grow the business to more than $700,000. Oberlo published their story and they were already on track for $1 million in just 12 months.
Irwin Dominguez is one of Oberlo's most successful entrepreneurs
Irwin Dominguez is a San Diego-based entrepreneur who started a dropshipping company and grew it to $1,000,000 in sales in 8 months.
His secret? His secret? Facebook ads. His first sale came three days after the launch of his store. The customers were brought in via Facebook ads.
Oberlo was told by him that if you can "crack the code" to ensure your revenue covers your FB ad expenses, you will be in a great place to manage a thriving ecommerce shop.
Oberlo wrote the post because Irwin's store was making around $10,000 per day, and had a record of $30,000 in one day.
Pierre Emanuel was the entrepreneur who started dropshipping.
Pierre Emanuel is a young man who has a background as marketing and wanted to learn more about dropshipping to help his family.
He had a difficult start, and struggled to find the right product for his customers. His online store was popular, but he received complaints from customers about the poor quality of his products.
Pierre realized that just launching an online shop and marketing it was not enough to establish a trustworthy brand. Pierre realized the importance of product quality and began to search for the perfect product.
He was able to quickly replace his plastic item with a steel one and began to scale up his business. This taught him the important lesson that quality does matter.
He didn't stop there, however, and decided to invest in expensive product videos to reach a wider audience. Pierre used his marketing skills to invest large amounts of money in Facebook ads, which he scaled up his store to amazing levels.
He told Oberlo, "My strategy is to spend a lot. You know that the bigger the volume, the higher the sales at the end. Pierre's "think large" mentality helped him make $1.6 million in sales over the past 21 months.
Note: Unfortunately, most of the entrepreneurs featured in Oberlo's success stories don't disclose their store's URL to avoid competitors copying their products or methods.
Last words
Oberlo reviews, screenshots and examples will give you a good idea of how to use the tool. If you are serious about learning more about Oberlo and Shopify dropshipping, creating an account is the best thing to do.
The process is very simple, fortunately. The process of opening an Oberlo or Shopify store is quick and easy. Sourcing products can also be completed in less than a day.
That said, if you need assistance establishing and growing your dropshipping business, feel free to drop us a line. We would love to assist you.