Reading Time:
5
minutes
Pinterest vs. Insta and Why You Should Use Both
People prefer to view information rather than read these days.
Social media platforms such as Pinterest and Instagram have seen a huge increase in popularity due to the high demand for visual content.
There are many things to think about when it comes down to Instagram vs Pinterest and which platform is best for dropshipping. While both platforms are visual, they serve different purposes and each have their unique advantages and disadvantages.
This post will explain the pros and cons to using Instagram and Pinterest to generate income. I'll also share the tools I recommend. You'll also learn how to use both platforms to grow your company.
Get Started with Pinterest and Instagram for Your Business
To get things rolling, I'd like to say that everyone single person should use Instagram for remarketing, regardless of the product they are selling.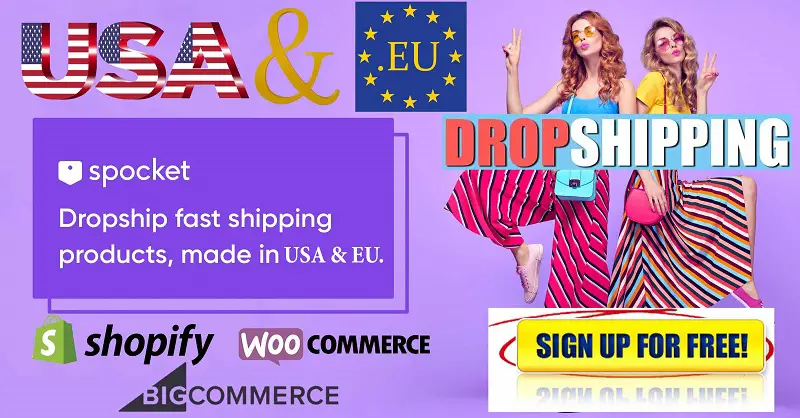 Remarketing ads can help you get sales from store visitors that didn't purchase. You could then retarget them through Facebook and Instagram. (By the way, Instagram is owned by Facebook, so all ad tools will be available through the same platform.
This is an easy task. Even if you only have $5 to spend, everyone should run retargeting ads.
98% of people who visit your eCommerce website won't buy their first time. You can target them immediately on Instagram if they leave.
What is Pinterest?
Pinterest allows users to save pins with links, descriptions and images to different boards for later usage. These boards can be private or public.
Pins can be created by users uploading images or links manually. They also have the option to stumble upon pins in their feeds, or search for pins that interest them. These are two great ways to market your products to future customers.
How to Use Pinterest for Business
Pinterest is all about linking and users with buying intent so it's a great source for front-end traffic. The more the audience will see your posts the chances for your profit get higher. So users look for sources to buy Pinterest followers to get more exposure to their product.
But what if you think your product is not 'Pinterest-friendly'? You might be wrong.
While it's true that Pinterest is more popular with women than with men, that trend is changing. It's trending up with men if you look at the year over-year growth in user base.
It is definitely worth it to give Pinterest a try.
But I wouldn't advise you to just create a Pinterest board and add a few pins and see what happens.
This will not produce anything. Instead, I suggest you do your research, read The Blueprint and put in the effort to learn the platform.
You need to find out if Pinterest is used by your customers and, if so how? Once you have this information, you can start to create and share content that promotes your products.
How can I use Pinterest to get buyers?
This question will vary depending on the type of eCommerce shop you have and what products you sell. Pinterest ads are my recommendation for most people.
When you first start out, you don't need to run Pinterest ads. Learn Google Ads and making money with those. Once everything is up and running, you can start investing your time to learn new ways of generating revenue. But you may focus to enhance your follower number. If you do not find it easy to get your target followers then read more to buy Pinterest followers on several websites.
Desktop vs. Mobile
The best thing about Pinterest is the fact that there's still lots of desktop usage. You might not know that eCommerce conversions are much more common on desktops than mobile. This makes Pinterest a great tool for driving sales.
Pinterest's mobile app is fully functional, but Instagram is designed to be used only on smartphones and tablets.
Buyer Intent
The buyer intent is another reason I love Pinterest for eCommerce shops. This means that people don't go to Pinterest just to shop but also to do research. You can find information on furniture buying, wedding planning, packing for a trip and many other topics. This is where you will find the most success.
Link Sharing
The link sharing capabilities are one of the greatest benefits of Pinterest over Instagram. Pinterest is clickable, and links are an integral part of the user experience. This platform is a big win for all businesses.
Instagram, on the other side, does not allow clickable links to be added to your posts.
You can share one link in your profile bio. Or, you can use a tool such as for more sharing options. You can also share links to your stories if you have more than 10,000 followers and a business profile.
What about Instagram's front-end? Is that to say you shouldn't use Instagram? It's not!
This means you should get started with Pinterest and make it a profitable business. You can also have Instagram running backend.
How to use Instagram to promote your eCommerce store
Instagram to me, it's more of a branding strategy for businesses. If someone scrolls through Instagram on their phone, they aren't looking for a sale.
They won't. But they are using Instagram to connect with friends, influencers and other brands. It doesn't necessarily mean they won't be financially successful, but it is a longer-term strategy.
Shoppable Posts
If you plan to use Instagram, you should create your product feed.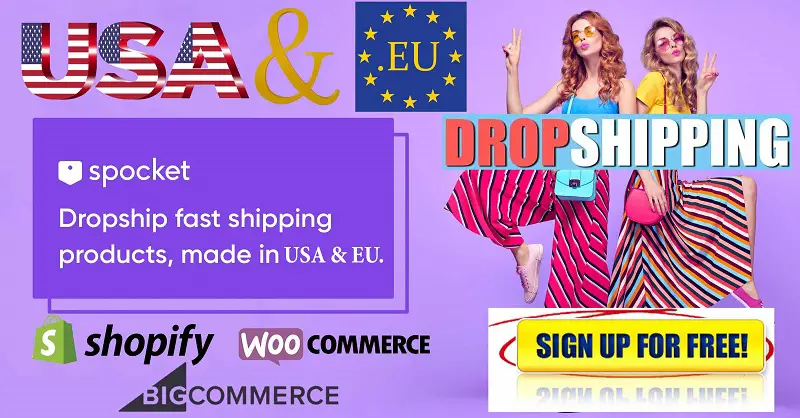 These posts are sure to have been seen by anyone who has used Instagram as a customer.
You could use a photograph of someone holding a cup of coffee to illustrate it. The photo will include a price and a link that takes viewers to the product page. The example below features Away luggage.
Shoppable posts eliminate the need to say "Link in Bio" to people. This adds an extra step to the process.
These posts are best for visually appealing and demonstrable products. These posts are best for visually appealing and demonstrable products. However, we won't go into detail about how to create them. The Paid Traffic Course is available at Drop Ship Lifestyle.
Retargeting is a great way to show new customers videos, and encourage them to purchase. Instagram isn't just for branding. You don't have to worry about using Instagram as a branding tool.
These are the must-have tools for Instagram and Pinterest
These marketing tools are essential if you use Pinterest and Instagram to promote your Shopify store. While some of these tools are free and others are paid for, I have personally recommended them to our members.
Flexify – Facebook Product Feed
Flexify's Facebook Product Feed allows you to take all products in your Shopify store and link them to your Facebook (and Instagram). Once your shop is connected to your Facebook Product Catalog, you can create shoppable post that promote multiple products and your entire product catalogue on Instagram or Facebook.
SocialShopWave – Instagram and UGC Shop
This tool is highly recommended if your product does well on Instagram, and you have an audience. UGC is user generated content. UGC refers to any content that is related to a brand and is created by customers.
This Shopify app offers a lot of amazing features that will allow to seamlessly integrate your Instagram account with your store.
Beautiful Instagram images can be used as shoppable galleries in many styles on your website, Instagram shop page or product page.
Tag products in Instagram photos to make them shoppable on your website.
Allow your visitors to add to their cart and purchase the items they like directly from your images without having to search.
There are no cost plans, but paid plans start at $9/month . For more information, visit
Shopify – Pinterest Sales Channel
Shopify's native Pinterest Sales Channel is my last recommendation. The Pinterest sales channel can be used to create Product Pins that feature Shopify products. A Product Pin allows customers to learn more about the products and click the link to purchase the product on Shopify.
This tool can be used to create a Pinterest profile for your products. It will allow you to see how your audience uses Pinterest, how they act, how they create boards, what they share, and what they pin. This tool is a great resource for your front-end traffic.
Here's a recap on Pinterest vs. Insta:
Instagram:
As a remarketing channel, should be used as soon as possible.
For front-end traffic, it is more of a long-term branding strategy.
Connect your product feed to Facebook.
If you choose to use this platform, create shoppable posts.
Pinterest
It is ideal for front-end traffic.
"Linkable" platform.
To create product pins, use The Shopify Pinterest Sales channel.
Learn how the platform works and how users interact with it.
The two platforms have very little in common, aside from the fact that Pinterest and Instagram have tons of marketing potential for eCommerce companies.
You can understand their differences and tailor your content to them. This will increase traffic and sales.
What Dropshipping Business Sellers Should Know
There are a few things sellers can do to increase their chances of selling their dropshipping company quickly.
First, you need to have a record of using the same supplier repeatedly. You should have a list of backup suppliers that you can call upon. It can be difficult to manage logistics. If you have contacts that can fill orders in a crisis or are able to sell a lot, this will make it easier to pass on to the buyer.
Also, discuss any logistics problems you may have encountered in the past. It is important to know the sales capabilities of your vendor before they become overwhelmed. This will help the buyer to know what their monthly sales goals should be.
It might be worth helping a buyer to negotiate an exclusive deal with the vendor or larger profit margins on their product if they know they can do more than the capped limit.
Provide good training and support, in addition to all of the above. You should make sure that all your processes and systems for paid advertising are clearly documented so it is easy to implement when the buyer becomes your customer. To make the process as simple as possible for potential buyers of your dropshipping company, you need to organize everything.
Use our free valuation tool to find out the value of your dropshipping business. This tool gives you an accurate estimate of what you might get on the market.