Reading Time:
8
minutes
Squarespace provides the ideal platform to launch and expand an online store selling physical products, services, subscriptions or digital content. To get started, navigate to Commerce from your site menu and follow these steps:
Adding Products
Once your store pages have been created, it's time to add products. You have several types of offerings at your fingertips including physical products, digital offerings and services-based offerings. In addition, local pickup options enable customers to collect their orders personally.
Product pages provide an ideal opportunity to show off your best photography, as well as provide customers with all relevant specifications or details about a product they may be considering purchasing. Incorporating a custom form on this page to collect customer details like name and email address could further aid customers when making purchasing decisions.
To add a product, click on the "+" button in your navigation bar and select "Product". Fill out all required information about it, and when finished click on "Publish" to make it available for sale.
Adding Payment Options
Once your products have been added to Squarespace, the next step should be payment options. You can find this feature under "Commerce" within your dashboard, where it allows you to link any of Squarespace's supported payment processors (Stripe, PayPal or Stripe for in-person sales) as well as enable buy now-pay later services such as Afterpay and Clearpay which increase conversion rates among online shoppers.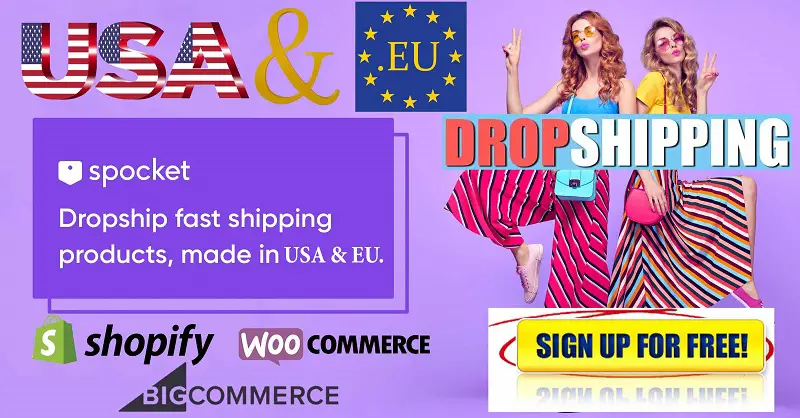 Your customers can create accounts and log into your website with their customer profile to save their shopping carts for future visits. Furthermore, you can set your shipping options and select which zones your store will ship to.
Your customers can also take advantage of a Quick View option for every product, which opens a pop-up window containing key details about it when someone hovers their cursor over it. This provides them with more in-depth knowledge about your merchandise while taking up minimal space on your online store.
Adding Shipping Options
Squarespace makes adding physical product shipping options simple by automatically calculating costs based on weight and dimensions, accessible under Commerce > Settings. Once this step has been taken, set up shipping zones by entering regions or postal codes where your target customers reside.
Help your customers make an informed purchase decision by providing information about shipping and returns in your store page. This reassures them that you're a dependable seller who will look out for their needs after the sale has taken place.
One way to enhance your online shop is through product description pages, where you can include additional details that don't fit within a standard product card. This can help highlight key features and benefits as well as encourage cross-selling opportunities.
Add a Buy Button to any page on your website to convert any page into an eCommerce shopping channel and test how well it performs as an e-tailer. Squarespace's Ecwid tool is great for this, enabling businesses to add buttons that look like regular product cards with checkout functionality – particularly helpful for smaller businesses with limited time and resources.
Adding Taxes
Squarespace makes adding taxes to an eCommerce store page easy! Simply head to the Commerce section, click "Taxes," and enter information for each country where your products or services are taxable. In addition, you can customize how tax is displayed as well as whether or not it includes shipping fees.
Squarespace allows you to choose either a fixed fee for shipping or one based on weight, plus custom rates for customers in different countries. Furthermore, ShipStation's free trial provides an ideal way to start.
Once your products and store settings have been finalized, it's time to launch! To make sure everything runs smoothly before launching your site, test it using Squarespace's "Test Mode." This feature enables you to experience your site like a customer by providing fake credit card numbers that generate randomly for use during testing. Plus, its mobile-friendliness makes shopping from any location an effortless process! You can connect social media profiles and team members as necessary – an effective way of distinguishing yourself from competition!
Adding Variants
Add variants to your products to give customers more control of their purchasing experience, particularly for digital items like ebooks, videos and courses. By giving customers options they can make informed choices and increase sales.
To add variations to a product, navigate to the Pages panel and click the '+' icon to create a new page. Choose Store as its page type and give it an appropriate name before following the prompts to create a product listing.
Once your store page is up and running, the next step should be connecting your website to a payment processor. Squarespace supports several providers such as Stripe and PayPal – to set one up simply navigate to the Commerce panel and choose 'Payment Settings".
Once you've established payment, you can set shipping options for your products. In addition, custom URLs and SEO settings can help increase visibility on search engines.
Adding Reviews
Integrating product reviews onto your Squarespace eCommerce product pages can increase customer trust while simultaneously increasing search engine optimization (SEO). Thankfully, this feature is readily available without relying on third-party plugins; just head over to your commerce page in either Editor or Backend of your site and add reviews directly there.
After selecting "Show Reviews," toggle it ON. Your customers will then see reviews next to each product on your store page as well as summary blocks and checkout.
Your shoppers can then rate and comment on each product page, which can be particularly beneficial when selling digital or service-based goods. Plus, this method also encourages returning customers!
Finally, you can customize your shopping cart by adding your logo, customizing shipping and tax options, and creating a customized checkout form. Quick View allows customers to see a larger version of a product when hovering over it; and tags help your customers filter and find products more quickly while making your website more organized and user-friendly.
Adding a Blog
As part of starting an online store, it is crucial that your site be optimized for success. This includes adding a blog and providing product descriptions that represent your brand accurately – both of which can improve user experiences while increasing sales.
Squarespace provides an intuitive setup wizard called its Assistant that helps you quickly get up and running quickly and effortlessly. The wizard guides you through the basic steps for setting up your store such as entering domain name information, connecting social profiles and managing tags.
Under the Inventory Tab, you can manage how your products are displayed on your website. With its Quick View feature, customers can quickly see product descriptions and images when their mouse hovers over the product – this allows customers to quickly see product details without needing to navigate all the way back through its full product page.
On your blog page, you can create posts with titles and blog content in text blocks. In addition to providing written text for each blog post, images, videos, buttons, spaces and quotes can all be embedded directly within a post – adding personality and engaging your target audience! This feature makes blogging even more exciting!
Best Squarespace Template for Ecommerce
If you run an ecommerce business, having an attractive and well-designed website is of paramount importance in drawing customers in and increasing sales. Here are a few tips to help select an ideal Squarespace template for ecommerce businesses.
Looking for a modern yet minimalistic store that's easy to use? Consider this Squarespace template. Featuring categorized shopping sections and an "Shop Now" CTA button to quickly take users directly to the product pages, as well as an FAQ and blog section that can answer customer inquiries, it provides all you need for success in business.
Home accessories, crafts and handmade artists alike will find this template useful in turning visitors into loyal customers. With simple pages geared toward conversion and an expedient set-up process, your website could be up and running in days! Additionally, this source file and extensive walkthrough make setting up an online store straightforward.
Contrary to most templates, this one is tailored specifically for product sales. Ideal for ecommerce websites looking to attract customers with quality photography and unique features such as full-height banners for showcasing images as well as mobile friendly and easy navigation bars, this template comes both free and premium versions – the former offering limited features with more advanced customization capabilities for premium subscription.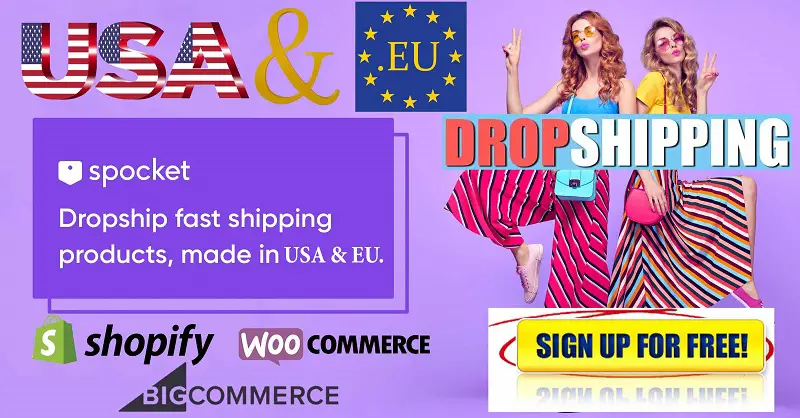 Interior designers who love decorating will find Granger Vintage an ideal template. It features full-screen product displays to give customers an overview of your latest collections, easy navigation to shop, about, and contact pages as well as social media buttons that allow customers to share items easily online with friends and followers.
LOAM Bakery stands out among other eCommerce platforms by catering to local food establishments looking to break into eCommerce. Their menus, blog posts and product pages all have unique layouts designed for promotion of daily deals; additionally, LOAM can even take orders for deliveries.
Thorne is an elegant Squarespace template that will look professional right out of the box, including services and pricing information, testimonials area and contact page that contains typical contact info plus space for FAQs. Perfect for fashion brands but can also work well for other eCommerce products as it's highly customizable and mobile optimized; users will experience your site on all devices!
The Carmine template is an eye-catching eCommerce template with full-screen images, parallax scrolling, and an easily discernible call to action – perfect for new businesses that need to make an immediate impression with customers. If your goal is to attract shoppers quickly with high-end eCommerce, this template may just be what's necessary!
This template stands out from others by offering an uncluttered and straightforward layout that puts the most critical information front and center. Ideal for service-based businesses or retailers offering limited product choices. This template makes an elegant choice for fashion brands looking to expand. Including a blog and social media integrations for growth purposes.
Fashionable in design, this template boasts a bold and sleek appearance sure to dazzle customers. Additionally, this template offers useful tools like filtering options that enable visitors to search specific items quickly as well as zoom features for visitors to fully experience products from all angles. Plus, its responsive mobile design ensures optimal viewing on mobile devices – plus, this template includes resource guides and support which may prove especially helpful for new businesses.
If you are searching for the ideal Squarespace template to sell organic juice, smoothies and coffee online, Forster Juice Co is an ideal choice. This template boasts an engaging design that encourages visitors to take action on your website; plus it includes a blog section and contact page making this an ideal option for any juice business.
Wexley, another fantastic Squarespace template designed specifically for fashion brands, allows shoppers to hover over products and see additional images when hovering. This functionality helps those with questions about products or how they appear in real life to access additional images more easily.
Atelier is an outstanding Squarespace template for photographers, studios, and creative agencies. With its minimalist layout and stunning photos to display your work in an eye-catching manner. Additionally, this template comes equipped with a comprehensive resource guide to assist with getting started quickly with their site.
Squarespace provides beginner-friendly templates that make setting up an eCommerce experience seamless and are mobile optimized, making Squarespace the ideal platform.
Fable's elegant, responsive template helps home accessory and decor retailers showcase product photos and text effectively while building customer rapport through its blog section.
Hester takes an effective minimalist approach to web design, with bold blocks of color overlaid with photographs and clear calls-to-action for visitors to take immediate action and purchase. The result is an eye-catching website that stands out among your competition, while encouraging purchases.
The Galapagos template is an eCommerce-focused Squarespace theme that makes showcasing products effective on your homepage easy, supporting quick view capabilities, and seamlessly integrating with Squarespace's powerful shopping cart system. Perfect for clothing stores and health/beauty businesses who wish to keep the focus on their offerings, Galapagos makes for an excellent choice.
Sofia Rey is an ideal solution for freelance consultants, coaches and freelancers who offer consulting, coaching or freelancing services. The template's clean design features sections highlighting your services as well as client testimonials; plus there's even a CTA section which makes scheduling appointments with you simpler than ever!
The Brine template is designed specifically for food makers looking to sell their goods online. It offers customizable menu sections, Shop Now buttons on the homepage, and a blog page where recipes can be shared with an audience. Furthermore, it supports creating customer or subscriber accounts which can help drive more conversions.
If you want a template that can help showcase your merchandise on the home page, consider Tresoire. This dark-colored template makes an impressionful first impression with its easy navigation bar and mobile-responsive layout – meaning your website will appear great regardless of device used to access it.
This template is also ideal for ecommerce because of its clean, distraction-free checkout process – helping reduce cart abandonment rates while keeping shoppers on your site for longer. Furthermore, its featured products area makes promoting new items much simpler.
The Kitui template is an ideal option for musicians looking to promote their music and merchandise online. The design is minimalistic yet inviting, putting the most pertinent information in front. Plus it comes equipped with a built-in blog to expand audiences while increasing SEO.