Reading Time:
7
minutes
Shopify is, without a doubt, one of the most well-known ecommerce platforms available.
Almost everyone who is thinking about starting their own internet business has considered Shopify. After all, it includes everything you'll need to get started, from Google-specific tools to its app store.
Even though Shopify is used by over a million businesses globally and has a large community, there are still some parts of the platform that consumers are unfamiliar with. For example, if you've come to this page, you're presumably interested in Shopify's new consumer app, Shop.
The Shop app isn't quite as new as it appears. Arrive, a feature that customers may use to track goods from Shopify stores and merchants was updated by Shopify to develop it. The Shop offers the same package tracking capabilities as Arrive, but it also has more to offer. The software, available for Android and iOS, provides some useful information about online buying.
Let's look at it more closely.
An Overview of the Shop App
The Shop App is essentially Shopify's consumer-facing shopping app. Customers can use the mobile app to expedite the checkout process, check out products, and see recommendations.
Apps like these are becoming increasingly popular because COVID-19 increased the growing desire to spend more time online rather than buying in person. Those interested in mobile shopping may now discover more about the brands they wish to buy from and purchase products with a simple click from their iPhone or mobile device.
The Shop App, according to Shopify, is a response to the digital landscape's growing upheaval. Customers are progressively moving away from desktop computers and toward mobile shopping. In addition, instead of relying on their online browsers, today's shoppers prefer to use native mobile apps.
According to Shopify, most customers only download a few applications, making it difficult for most businesses to persuade their customers to download a specialized app for their store. Customers can, however, access all of their favourite stores on their Apple or Android devices using Shopify's Shop App.
What Can a Shopping App Do for You?
Customers in the United States can use the Shop App to Shop and browse in real-time.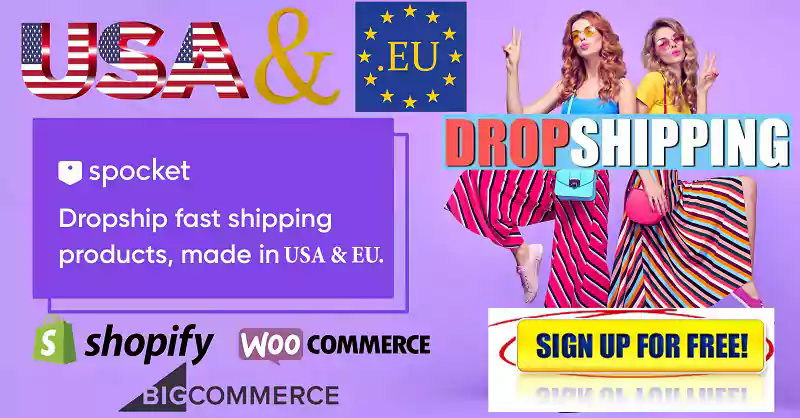 Customers have access to a large range of products from many sellers, similar to what they would find on Amazon. The Shop digital assistant brings together all of the best features of the Arrive parcel monitoring software and Shop Pay. Customers will be able to receive push notifications on hot products and expedite their checkout process due to this.
The idea is that local and internet firms would be able to sell more things by using this mobile commerce platform. As a result, customers have a better shopping experience, with everything feeling more streamlined and convenient.
Everything is handled by the Shop App, from tracking delivery to accepting gift cards. As a result, customers are more inclined to buy online if they have a better buying experience.
Shop also gives each consumer personalized purchasing recommendations. These suggestions are based on the brands that customers have previously expressed interest in. If you've made a purchase from a Shopify store or followed a company's profile in the app, you'll see their recommendations.
Customers will have a more relevant experience thanks to the Shop App's unique technique of recommending products. This is in contrast to many accessible purchasing tools, which frequently introduce clients to new products from businesses they are unfamiliar with or don't care about.
Exploring the Shop App's Features
From cashback and coupon tools to shopping services, today's users have many unique apps on their devices. Shop Software is yet another iOS and Android app designed to help people shop in today's world. In addition, businesses can convert clients faster with the Shop App by providing a convenient and speedy checkout experience.
In a world where a quarter of US shoppers claim they abandon their shopping carts because the checkout procedure is too confusing or long, when you're starting, a simple and quick purchasing experience could save you from losing some important consumers.
Shop Pay is used for all purchases made through the Shop App. Shopify's Shop Pay app is the fastest one-click purchasing software available. Customers can even save their credit card and shipping information, so they don't have to re-enter it each time. Access to Shop Pay, according to Shopify, allows businesses to increase sales by 18 per cent for returning consumers.
The Shop App unlocks wonderful new upgrades to the store's checkout. It comes when illnesses like the coronavirus encourage customers to spend more time on their phones and less time in traditional stores like Walmart.
Furthermore, business owners will find it simple to set up the Shop App. When you turn on the Shop pay option, all consumers will be able to use the one-click checkout feature immediately. In addition, when customers purchase their phone or iPad, they'll be given the option to preserve their payment information.
When you enable Shop pay, your customers will be able to purchase things with the touch of a button in the future. They'll also get plenty of personalized recommendations from the Shop App to help them decide what to buy.
The Shop App Makes Shopping on Your Phone Easier
It's all about making it easy for people to buy from your online store using the Shop App. The average cost of acquiring clients has risen dramatically in recent years in this competitive market. This means that recurrent purchases ensure that businesses make the maximum money possible. Today's businesses have a new option to recommend products and services to their customers, thanks to Shop.
Given that your consumers are already buying on their phones in many locations worldwide, it simply makes sense to provide them with a convenient app. The Shop encourages customers to rediscover your brand by providing in-app recommendations that direct them to your business. The Shops tab serves as a customized feed for bringing customers into your store.
Customers gain instant access to their favourite brands, which they can find in one app without leaving the house. Plus, satisfied customers can effortlessly reorder from your store whenever they want. If your customers don't wish to use the lightning-fast shop payment option, it's not required.
The Shop App is essentially a companion for your online consumers, making it easier to find the products and brands they want. Furthermore, clients' faith in your brand grows due to the ability to follow their purchases.
As we witnessed at the start of 2020, Crises may place a lot of pressure on small businesses to attract as many new and repeat customers as possible. These small enterprises are the lifeblood of their communities, but they face significant challenges when times are difficult. Small companies benefit from the Shop App in a variety of ways.
If you like, you can even show your customers your local nature. For example, customers may see your location on Shopify's app, and you can offer them a local pickup option if they don't want to wait for delivery.
Shop App for Customer Peace of Mind
The Shop App has several noteworthy features, one of which is that it is fantastic for increasing buyer confidence. When businesses appear in the Shop App, features like Shop Facts emphasize any relevant trust signals. Customers will know if your organization is operational and delivering orders as usual if this is the case.
There are no complicated back-end settings to worry about, and Shop Facts displays any information that may serve to increase client trust signals automatically. For example, the Shop helps build trust signals by providing more transparent shipment and order information after an order is delivered to a consumer.
Companies who use Shop App not only provide their customers with a more convenient and faster way to shop from their smartphones, but they also provide a convenient solution for establishing client confidence. After all, today's clients want assurance that they will receive the product they paid for. Shop App assists with this by allowing customers to follow orders without going through their email inboxes.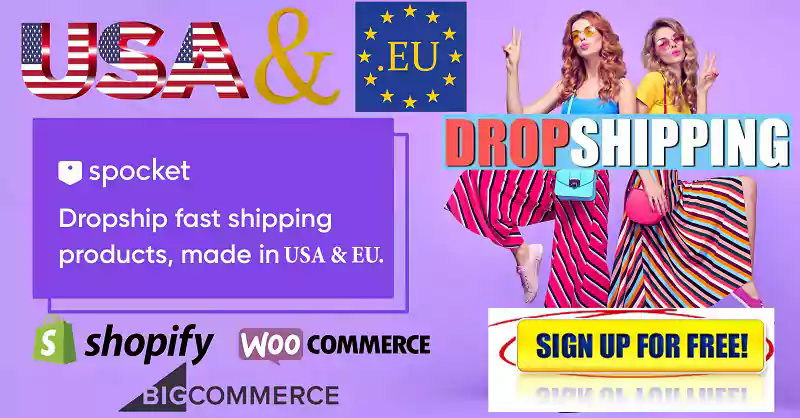 Customers may obtain relevant and fast updates on anything they buy with the Shop App. In addition, they'll be able to keep track of their packages without jumping between applications or websites to communicate with multiple companies. Instead, the Shop App is a one-stop-shop for ordering things and tracking information.
The Shop system syncs with customer email data to allow clients to track orders without dealing with annoying tracking numbers or information. As a result, customers have complete visibility into when and how their shipment will arrive. The Shop App even has its live view map for delivery tracking. You may also set up notifications to be notified when your order arrives.
If customers are impatient while waiting for their order, they can use the Shop App's "Where's my order" button. If consumers need to contact the company for additional assistance, they can also retrieve contact and order information from the shop App. This helps to cut down on back-and-forth talks with many salespeople.
Customers will be able to shop in a new way if you discover a new way for them to shop.
Thanks to the Shop App, today's Shopify businesses have a unique new method to communicate with their customers. As a first-of-its-kind shopping companion, Shop assures that you can provide your consumers with a distinctively new experience centred on their passion for digital technology and mobile shopping.
However, since Shopify is still in the early stages of developing this app, there's little question that we'll see many new and intriguing options in the future. The Shopify commerce platform makes it easy for anyone to sell their goods. The Shop is also the most convenient option for clients to buy from a business without using their smartphones to search through websites.
Shopify's commerce platform makes it simple and quick to create a fresh shopping experience for your clients and elevate your brand. The only drawback is that you'll have to persuade your clients to use Shop before you can gain the full rewards. The good news is that you can invite clients to download the app if they wish to track their orders on your purchasing pages.
Most customers will be eager to see their items arrive quickly, so persuading them to start downloading shouldn't be too tough. Remember to activate personalized product recommendations for your store once you've enabled the Shop App and Shop Pay for your store so you can appear in consumer news feeds.
Are you prepared for the Shop App?
This is simply another tool from Shopify aimed to make life easier for customers and sellers alike, as Carl Rivera of Shopify pointed out while discussing the debut of the Shop App. To communicate with your consumers on the go, there's no need to fiddle with a barcode or a cumbersome internet page.
The Shop App enables today's brands to connect with their customers who already spend the bulk of their time — on their smartphones. There are endless ways to engage your customers with services, such as tailored suggestions and order monitoring. With expedited checkout, you also provide customers with a better purchasing experience.